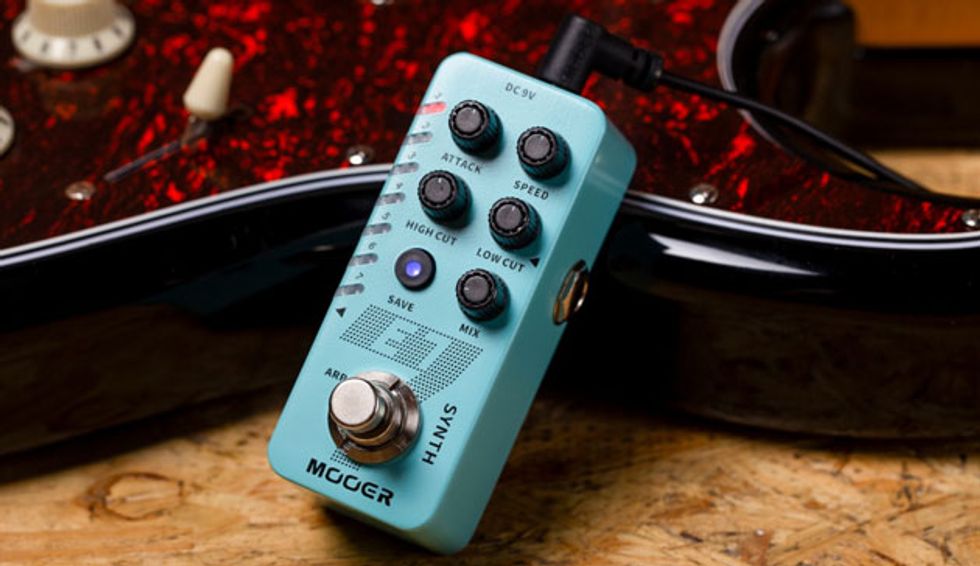 Shenzhen, China (November 5, 2019) -- We are excited to introduce the second member in our New Micro Series of pedals!
Utilizing the same form factor as the Tone Capture GTR pedal, the E7 is characterized by seven LED lights down the left side to indicate which one of the seven analog synth effects have been selected. The choice of synth tones range from trumpet and organ-like effects to ambient synth pads and even an 8-bit setting reminiscent of classic video game soundtracks. Learn more by checking out the demo video below.
Features:
7 different types of brand-new synth tones.
Adjustable Speed of Arpeggiator.
Adjustable Attack value.
Individual Arpeggiator toggle switch.
High Cut and Low Cut function.
7 preset save slots.
Firmware upgradeable via USB.
Watch the company's video demo:

For more information:
Mooer Audio