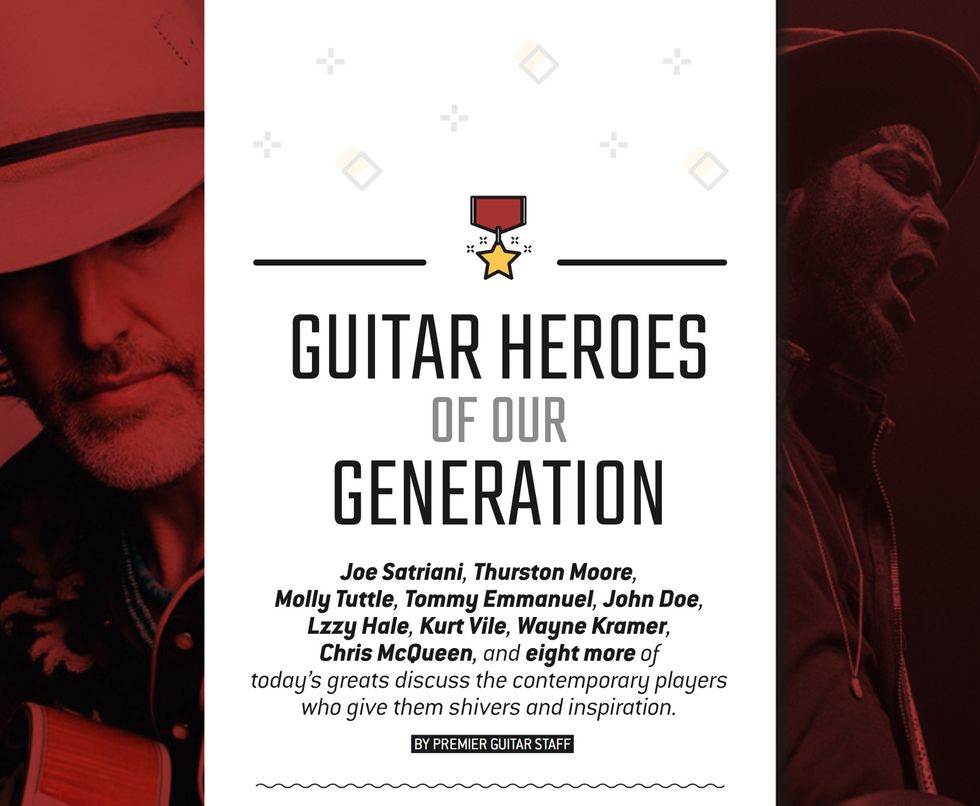 Guitars heroes don't just play guitar. They live it, breathe it, and love it. And their lifelong fandom extends not only to the instrument but to the players they share it with. We asked 17 of today's most interesting, inventive guitarists in a wide span of genres about their favorite peers. Their answers are thoughtful, heartfelt, and fascinating—providing insight into not only who they admire but the qualities in their heroes' playing that inspire them, which in turn reveals much about what they love about guitar. So, plug in and read on!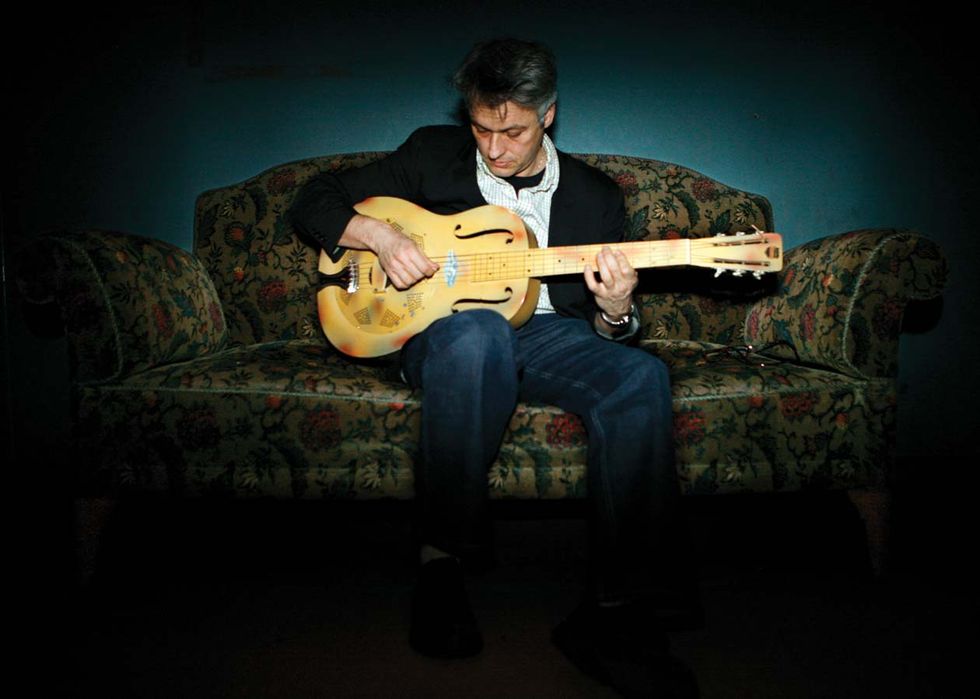 Buddy Miller

on Marc Ribot
Marc Ribot is my guy. I find him fearless, and he knows so much, but it's not like he applies everything he knows to everything he plays. He can do anything, and it all goes through the filter of Marc, so he doesn't try to stay in the idiom he's recording. There's something subversive about his playing, and him as a person. He's an agitator. That's what I love about him. He'll turn over the applecart, but in a beautiful way. And when I play with him, he challenges me, and makes me play better, and makes me think … but not too much. You don't wanna think too much, so what's in you just comes out. And he can balance that. He's got that brain on/brain off thing.
---
Snarky Puppy's Chris McQueen

on Isaiah Sharkey
Isaiah Sharkey is the kind of player that never stops boggling my mind. Somehow, he manages to have complete control over what he's doing and still have the spirit of pure freedom and exploration. I love to watch him solo over a simple vamp. It's like a composer playing with variations. He comes up with succinct musical ideas that have their own internal phrasing, and then he'll shift to some completely different way of playing. One moment might be straight-up blues, the next, advanced bebop, and the next a chordal approach. And in each style, he has such mastery that everything feels comfortable, almost whimsical, and flows. Most importantly, he has ridiculously solid rhythm. He has that deep time feel that the best musicians have, where he can endlessly experiment without faltering. Sometimes it's right on the beat, sometimes it's behind, sometimes it's shifting around and then suddenly jumping back into the pocket. I also find him inspiring in that he's such a complete musician: singer, songwriter, bandleader, rhythm and lead player.
---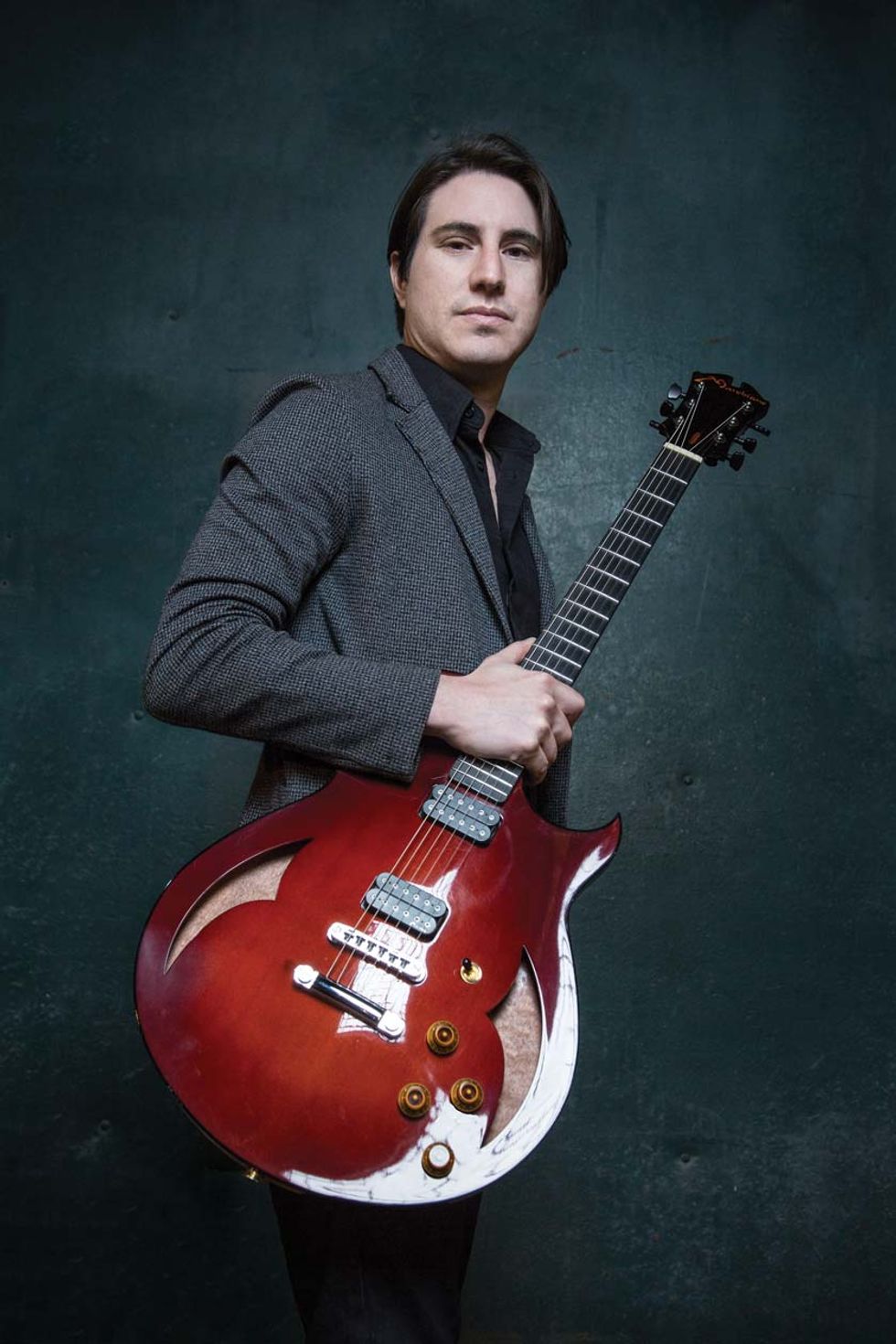 Gilad Hekselman

on Mike Moreno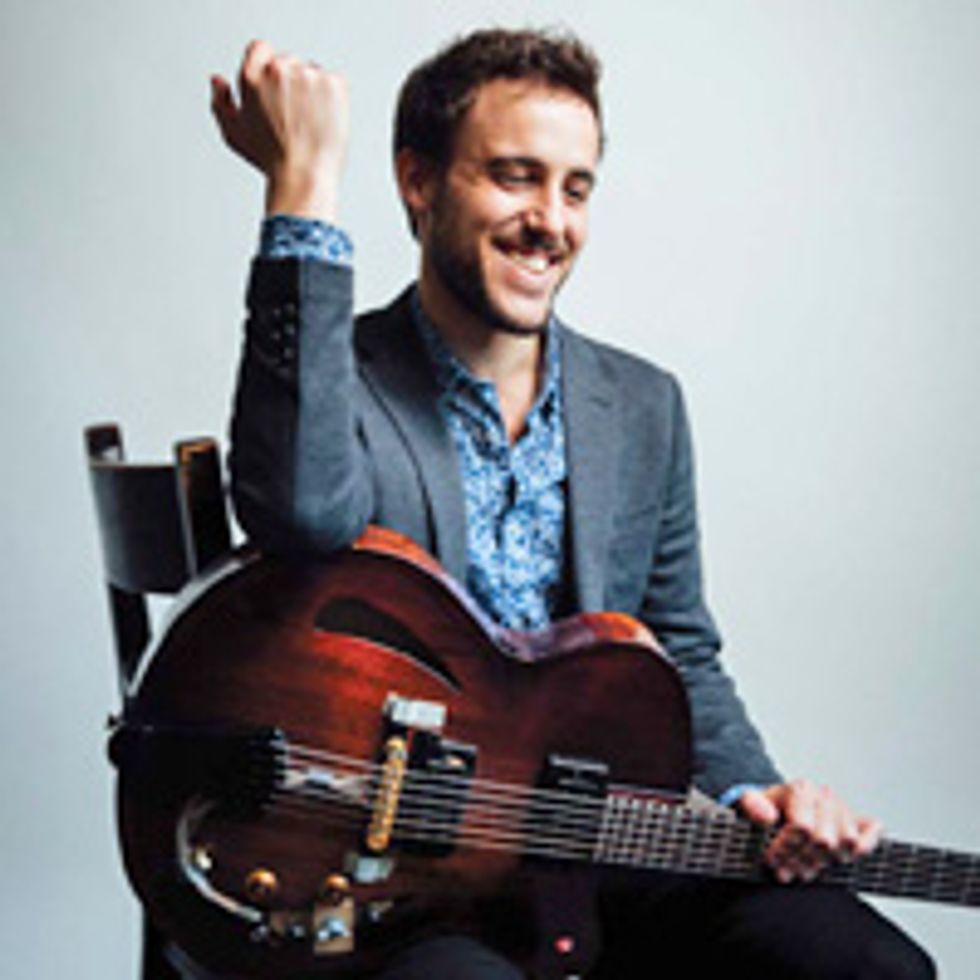 When
Premier Guitar
asked me to choose
one
guitarist of my generation that inspires me, it was a hard call. There are really many great ones. But one that has always been among the top of my list is Mike Moreno. Mike is a master of tone, phrasing, and harmony. He has elements in his playing that are very old-school in the way he produces sound, harmony, and swing, but at the same time his approach to phrasing, space, texture, tone, and rhythm are modern and unique. The sound he gets out the instrument, whether he plays electric or acoustic, is always so round, rich, and punchy that it makes melodies sing and chords shimmer. His lines have all these twists and turns—not just a string of eighth-note lines but a story that has hills, valleys, and surprises along the way. I love his use of open strings, not only within chords but also inside lines. But most importantly, he has the only secret ingredient that I really look for when I listen to someone play: He is soulful! When I'm searching for some guitar inspiration, someone to get me out of my box, I'll often go check out some Mike Moreno, whether live, on records, or on YouTube.
---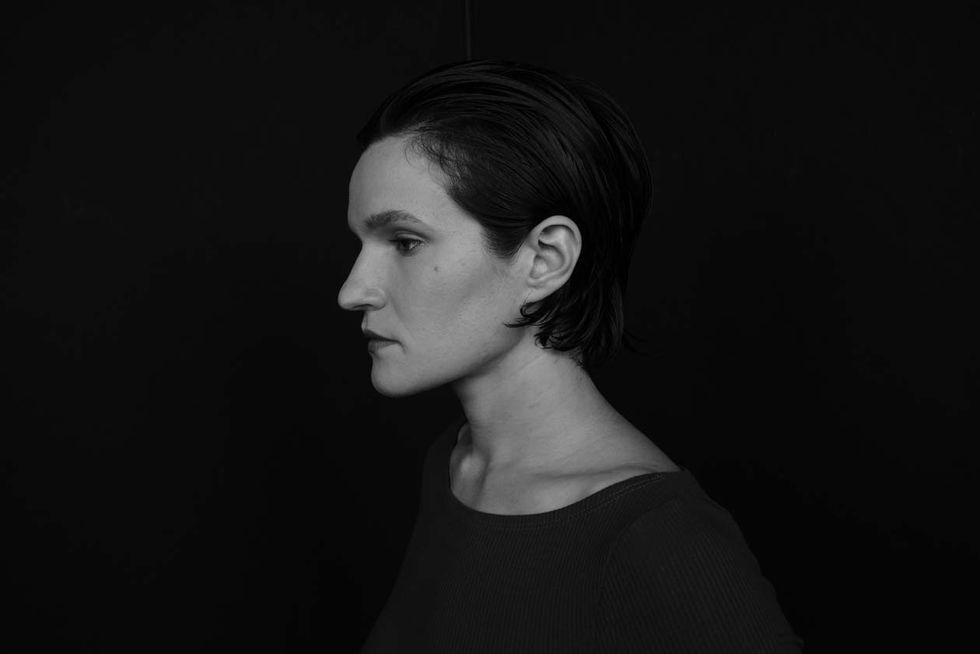 Photo by ShervinLainez
Baroness' Gina Gleason on Big Thief's Adrianne Lenker
Photo courtesy of Abraxan Hymns
Among many wonderful guitar-playing contemporaries, someone I constantly return to as a listener and am constantly inspired by is Adrianne Lenker. Her ability to create complex chord and fingerpicking patterns while maintaining delicate and catchy melodies is something that never fails to captivate me. I find myself hypnotized, weaving in and out, following along with her fingerstyle acoustic parts in songs like "Symbol" and "Womb" [off her 2018 solo album,
abysskiss
] and "Cattails" [off Big Thief's 2019 album
U.F.O.F.
]. I love the range she covers as an acoustic player—there is something reminiscent of Nick Drake and Bert Jansch. One of my favorite shows ever was her solo acoustic show in Philly at the First Unitarian Church in early 2019. I was blown away at how a single person could fill the room with so much music. In addition to her acoustic proficiency, she is also one of my favorite lead guitar players. I could listen to Adrianne play guitar solos all day—acoustic and electric!!—and never cease to be overwhelmed with joy because of the honesty and emotion she is able to convey through her instrument. Add her lyrics and songwriting on top of all that ... she rules.
---