PG's music-loving staffers reveal their favorite records of the past year.
John Bohlinger—Nashville Correspondent
Sturgill Simpson
Metamodern Sounds in Country Music
Nothing fancy—just good old Waylon-style,
pot-fueled, transcendental-hippie country.

Willie Nelson
Band of Brothers
The inventor of nothing-fancy-pot-fueled-hippie-country is 81, yet probably has another 20 years of great music left in him.
---
Steve Cook—Nashville Correspondent
D'Angelo and The Vanguard
Black Messiah
A late entry into the running for my 2014 album pick was well worth the wait. Black Messiah is about to be on every bass player's playlist. Pino Palladino channels some nasty, laid-back funk we haven't heard in years. The producer let him play. Artists and producers take note.
Andy Ellis—Senior Editor
Justin Kalk Orchestra
VoLcanO
In terms of sonically imaginative rock guitar, JKO pushes all my buttons in exactly the right way—including a few I didn't know I had. Kalk has chops to burn, but he seems more interested in mangling his Strat than humbling listeners with his dexterity. Hints of Hendrix lurk in his playing, but Kalk's songs and freaked-out tones are completely his own. Cover art is by the renowned illustrator Ralph Steadman, and Kalk's music expresses a similar gonzo vibe. Slamming grooves, ripping fretwork, unexpected twists and turns—perfect music to rattle the windows.

Bill Frisell
Guitar in the Space Age
Time to chill out? Try kicking back to Frisell's latest opus. When pedal steel wizard Greg Leisz wraps his soaring textures around Frisell's spanky 6-string, such familiar instrumentals as "Pipeline," "Baja," and "Telstar" come alive in startlingly new ways. Do it: Turn on the lava lamp and enjoy a journey through half a century of electric guitar tones.

Steelism
615 to Fame
A quartet built around pedal steeler Spencer Cullum Jr. and guitarist Jeremy Fetzer, Steelism makes music that's fun and catchy. Clearly inspired by the golden age of surf, spy, and space instrumentals, Cullum and Fetzer use their own compositions to pay homage to the Ventures, the Shadows, Duane Eddy, and Booker T. & the M.G.'s. The twist here is that Cullum's steel replaces the organ that often supplied memorable hooks to '60s tunes. Live strings add a sophisticated touch to this excellent party music.

Mike Auldridge, Jerry Douglas, Rob Ickes
Three Bells
The late Dobro master Mike Auldridge inspired a generation of musicians to play lap slide guitar. On Three Bells, Douglas and Ickes, two of the world's most revered resonator guitarists, joined Auldridge in the studio for what would be his final recording sessions. Armed with only their Dobros, the trio tackled a mix of originals and classics, and—improbably—proved that three acoustic slide guitars can play together in sweet harmony. Inspiring, soulful, and technically stunning bar work.
Joe Gore—Senior Editor
St. Vincent
St. Vincent
Nothing turns you into a jaded old fart like writing for guitar mags. And nothing restores your faith in 6-string creativity like a new album from Annie "St. Vincent" Clark. This year's release offers sonic surprises at every turn. Clark is a font of cool guitar parts, rendered in boldly unconventional tones.

Los de Abajo
Mariachi Beat
The long-running aggregation of Mexico City hipsters returns with a startling collection of Pan-American colors and grooves, expanding on their ska-punk-mariachi roots. (Man, I wish I had ska-punk-mariachi roots!) It's also a study in groove guitar, spanning everything from strummy folklorica to Chic's 1979 disco sound—or is that Daft Punk's 2014 disco sound? Come on—you know you've been dying to hear mariachi music with abstract samples and 8-bit synths.
---
Meghan Molumby—Art Director
Sharon Van Etten
Are We There
I hadn't listened to Etten's music until I heard "Serpent" on AMC's The Walking Dead. Now her unnervingly personal lyrics and goosebump-inducing vocals have me hooked.

Punch Brothers
The Phosphorescent Blues
Okay, so technically their newest bluegrass album doesn't hit shelves until January 2015, but the released singles "I Blew It Off" and "Julep" have me doing a jig similar to my son's pee-pee dance. (I. Need it. Now.) But, if like me, you have a hard time waiting, put this live rendition of "The Auld Triangle" on repeat and pour yourself some eggnog. It'll ease the pain.
Shawn Hammond—Chief Content Officer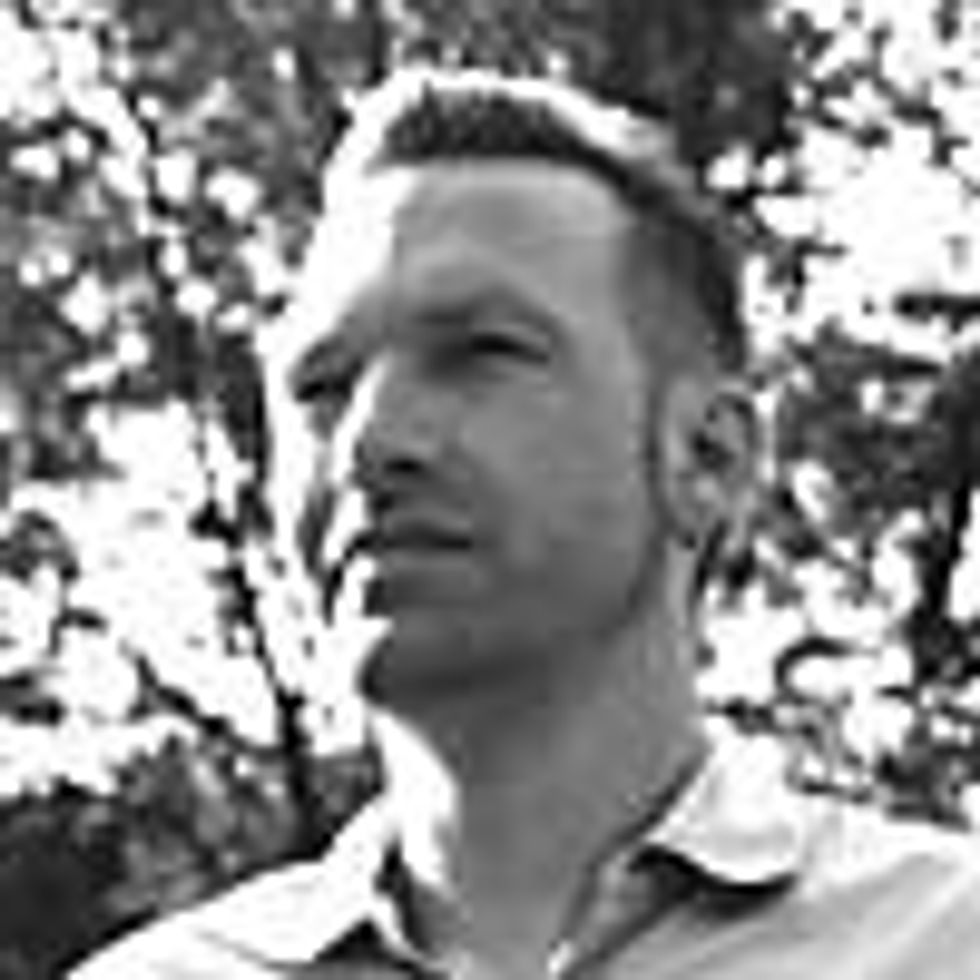 Death from Above 1979
The Physical World
One of the year's most compelling punk statements is the sophomore release from Canadian bass-and-drums duo Death from Above 1979. Jesse Keeler (bass, synth, background vocals) and Sebastien Grainger (vocals, drums) inject distorted riffs, bit-blasted bass arpeggiations, vintage Roland pads, and relentlessly pounding drums into 11 tunes that somehow feel catchy and a little prog. Yet, as "White Is Red" shows, Keeler and Grainger are also adept at atmospheric mood pieces. As a whole, this album is sonic salve for rabble-rousers sick of the same ol' same ol'.

Dot Hacker
How's Your Process (Work)
The first of the 2014 double-album offerings from Chili Pepper Josh Klinghoffer's side project sees him getting more comfortable in his role as bandleader, vocalist, and synth player in this impressionistic, prog-y shoegaze venture. With co-guitarist Clint Walsh and bassist Jonathan Hischke rounding out a trio of pedal-crazy players, Klinghoffer and company paint hazy soundscapes kept in perpetual motion by Eric Gardner's pulsating drums.

John Butler Trio
Flesh & Blood
With his sixth studio album, Australian singer-songwriter/electrifier of the acoustic John Butler proved yet again there's a lot more to him than those oft-mentioned descriptors. Sure, there's wailing slide work, deft fingerpicking, and hints of reggae mixed in with blues and roots elements, but what really shines here is Butler's development as a crafter of beautiful tunes, particularly on "You're Free," with its trance-y slow burn (complete with backward marimba sounds), and the pensive confessional "Bullet Girl."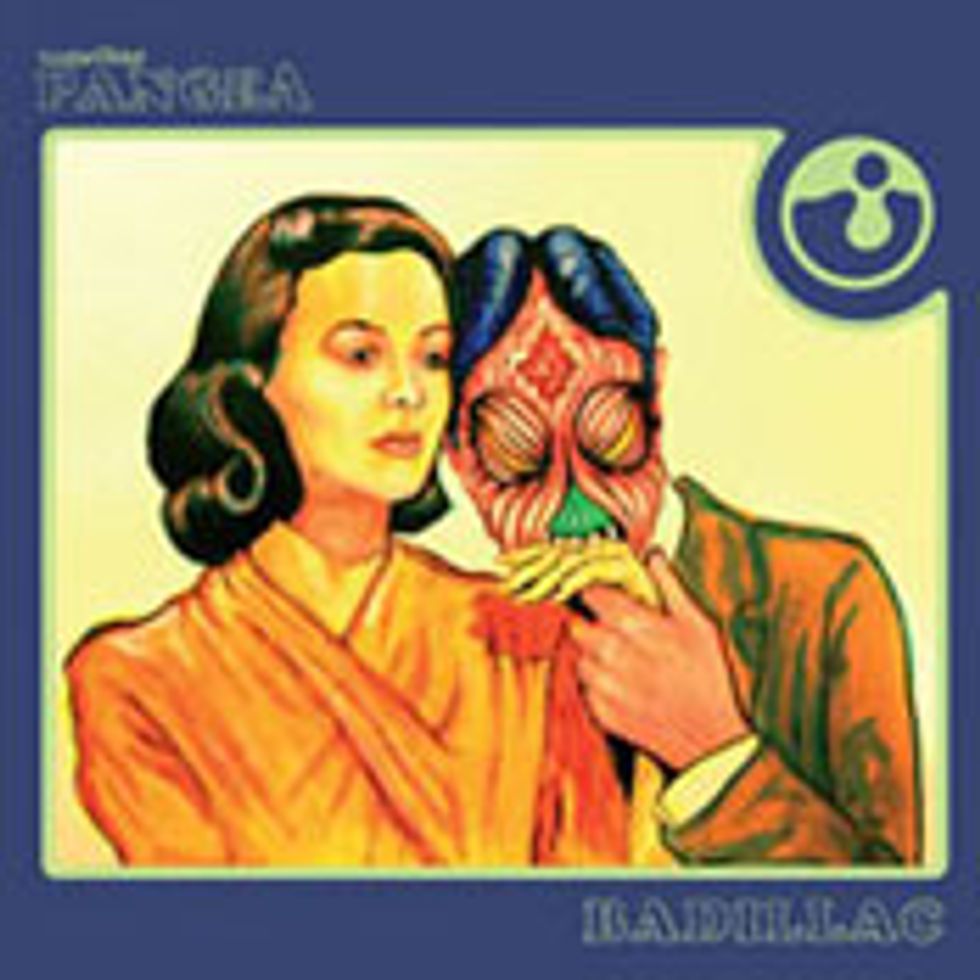 together PANGEA
Badillac
For sneering punk attitude that sounds fresh and old-school, look no further than this L.A. trio's third effort. As I mentioned in my full review, singer/guitarist William Keegan "veers from lumbering to chugging, lilting, then swaggering—all in lockstep with bassist Danny Bengston and drummer Erik Jimenez. The 12 tracks combine the best of early punk and mid-'90s grunge and garage rock … But it's the relentless grip on melody, the breakneck dynamics shifts, and the sheer gumption that hold it all together."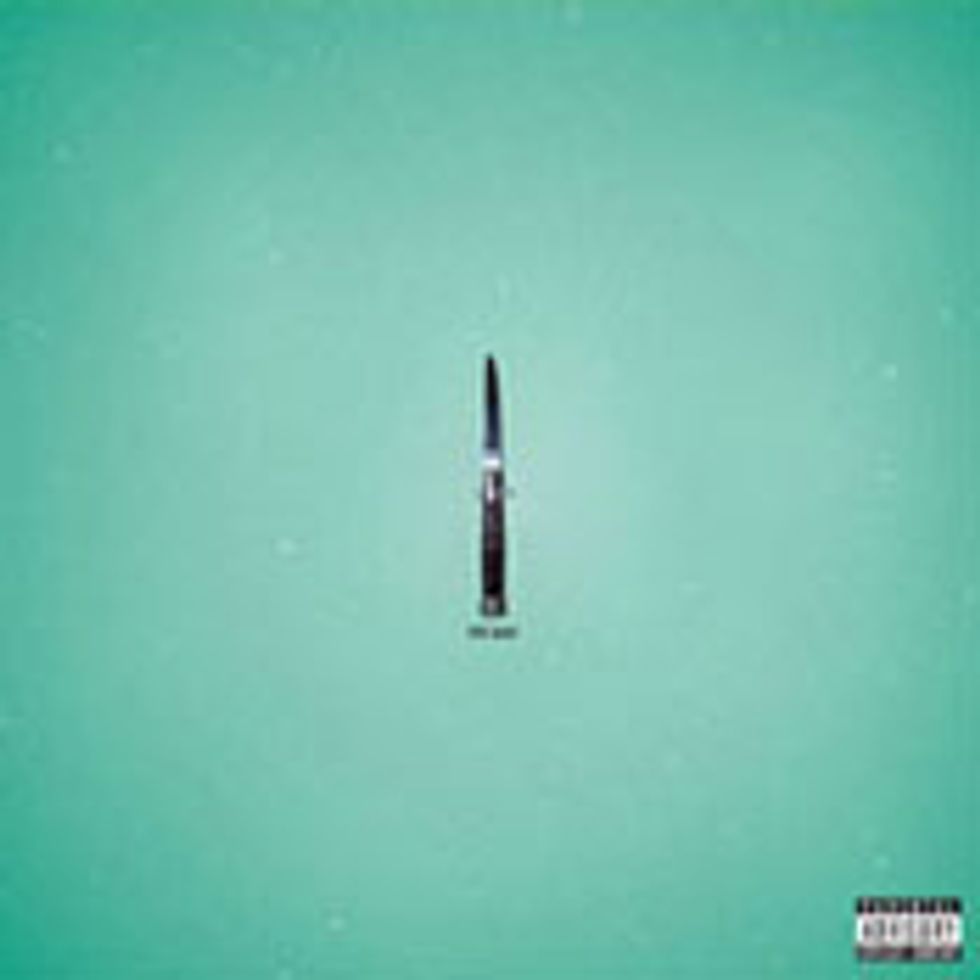 The Raveonettes
Pe'ahi
The seventh LP from the Danish garage-surf duo manages to do—yet again—what many seasoned acts often fail at: Refresh the repertoire without killing the great things that put them on the map in the first place. In this case, that means the songs are still full of catchy, deceptively sweet melodies and harmonized vocals juxtaposed against dark lyrics, and co-singers/co-guitarists Sune Rose Wagner and Sharin Foo still deftly wield Jazzmasters drenched in reverb and fuzz, but the beats are huger than they've been for quite some time, and the arrangements feature both unusual structures and fresh new elements like choirs, harp, and industrial-level feedback mayhem. Delish!
Tessa Jeffers—Managing Editor
The War on Drugs
Lost in the Dream
This record oozes indie-rock mystique, but the nostalgic street-Americana vibe à la Springsteen that guitarist Adam Granduciel delivers here with genuine brilliance is uncanny. It's simple to explain why this album dominated my playlist this year: When listening to it, something takes me over. The impeccable phrasing and pace of the sonic build, the perfectly layered rhythm overtaken by bleeding-heart guitars and undeniable momentum. It hit me in the gut, but I didn't think about the music—I just felt it. I was lost in the dream, carousing in the space where things matter.

Robert Plant and the Sensational Space Shifters
lullaby and… The Ceaseless Roar
This is the record you've always hoped your ultimate heroes could make at this point in their careers, even if few are actually up to it. It's nothing like Led Zeppelin, but was born from the same burning nucleus of creativity that lies within this bona fide original. Plant's voice has changed, but it's even more intriguing now, like an old friend who's grown and you're catching up after all these years. The Sensational Space Shifters are the real deal, anchoring lullaby as it wonderfully surprises, perplexes, prods, and delights. If Plant continues making albums like this, this Zep diehard says go forth, master—I understand.

Against Me!
Transgender Dysphoria Blues
Laura Jane Grace's lyrical tale of coming out as transgender is vulnerable and brave, but take all of that away and this is a raw, in-your-face punk anthem for our times. In an age where marketing is life and everything has a motive, I thank Grace for boldly keeping alive the spirit of self, and more importantly, for championing the preservation of self.

Iggy Azalea
The New Classic
Forgive me, for I have sinned. This is a guitar publication. But if a year goes by and you haven't found a nonsensical pop album undeniably catchy enough for you to love the shit out of over and over, then you're probably not opening yourself up to much that's out there. And that's okay! But let me have my Iggy. I have no shame in spending my Sundays doing laundry while rapping, "I'm so fancy, but you already knooooow."
Chris Kies—Associate Editor
Every Time I Die
From Parts Unknown
I've been into these guys since I was gifted a copy of their 2003 breakout Hot Damn! ... yikes, I'm getting old. ETID has always been good for ruthless breakdowns, tongue-in-cheek lyrics, and interlocked guitar hooks, so don't be surprised when I say Buffalo's best hardcore band still delivers exactly what their fans want as they near 40.

Rx Bandits
Gemini, Her Majesty
The Bandits originally started out as a six-piece ska band in the late '90s, but in recent years they've dropped the horn section and tightened their extended jams with calculated indie drifting and swirling-guitar prog snippets that work best when the band offers them in digestible portions. Gemini shows a band continuing their evolution from SoCal ska-punkers to a Floyd-influenced, Mars Volta-esque quartet.

Radio Moscow
Magical Dirt
Thanks to a recommendation from Spotify, this power trio fronted by fellow Iowan Parker Griggs caught my attention months after their latest release hit the streets. For the uninitiated, Griggs is a 6-stringer to bookmark—he caught the ear of Dan Auerbach who produced the band's 2007 debut—for the way he harnesses his Strat to breathe fuzzed-out rage like late-'60s psych-rock trios Cream and Blue Cheer.

Shellac
Dude Incredible
I've been struggling to connect with this band for years. A friend lent me copies of Terraform and At Action Park and I've always looked past the quirky brilliance that is Steve Albini. Not this year, and not this album. Dude Incredible is calculated, raucous, and abrasive, and it includes my summer foot-stomping anthem "Riding Bikes." Some may complain the album is too brief—33 minutes of playtime—but I say flip it over and listen again.
Rich Osweiler—Associate Editor
Stephen Malkmus and the Jicks
Wig Out at Jagbags
Two decades plus since coming on the scene with Pavement, Malkmus is still effortlessly delivering wicked guitar work, and his quirky storytelling is as fine as ever.

Mark Kozelek
Sings Christmas Carols
I'm usually spent on holiday music tolerance by mid-November or earlier each year, but Kozelek's melancholy nylon-string-fueled take on many of the classics is a mind-bending breath of fresh air. Instant holiday classic.

The Amazing
Picture You
It's not officially released until 2015, but Picture You is one of my fave listens of 2014 and I've been spinning these psych-pop Swedes aplenty since receipt. Big, emotional, and lush, it takes me back to the days when the Stone Roses and the Church ruled supreme.
Charles Saufley—Gear Editor
Tashi Dorji
Tashi Dorji
Dorji's debut LP is, at times, an intensely physical piece of sonic expressionism. The six improvisations often suggest the image of Dorji crawling from his own skin to better articulate the volcanic emotion and energy behind his music. Yet he's equally capable of creating meditations of calligraphic simplicity and spaciousness in the very same piece. The sum is one of the most immediate and intimate pieces of guitar committed to wax in recent memory.

White Fence
For the Recently Found Innocent
In a psych/garage fuzz-o-sphere that's due for a trimming of the dead wood, White Fence's Tim Presley remains one of the form's most imaginative songwriters and explosive guitarists. Presley sounds just a tad more contemplative in this set and indulges a few lovely pop-baroque touches. But the contrasts serve to highlight his considerable and underrated abilities as a lyrical imagist and underscore his anarchic guitar approach.

Morgan Delt
Morgan Delt
Delt's debut reads like a spooky, late-night radio encounter with a mystery slab of just-post-Syd Floyd—melted, molded over, and re-broadcast from some dying Soviet satellite. The tunes and guitar and bass moves (all played by Delt) occasionally teeter at the edge of overly referential. But the impressionistic haze rendered via Delt's lysergic and dazzlingly resourceful production and arrangements make this a thrilling, often mind-warping study in low-budget pop manipulation.
Jason Shadrick—Associate Editor
Trigger Hippy
Trigger Hippy
This supergroup of sorts has the soulful tandem of Joan Osborne and Jackie Greene fronting an ensemble that includes Black Crowes drummer Steve Gorman and Nashville session ace Tom Bukovac. Greene trades off between organ and guitar, but Bukovac gets plenty of room to stretch out with sweetly distorted Strat tones on "Cave Hill Cemetery" and "Tennessee Mud." The result is edgy Americana rock that bristles with burning energy, vintage tones, and some of the best songwriting of the year.

Umphrey's McGee
Similar Skin
The prog-rock jamband finally makes the rock album guitar nerds have been pining for. The 6-string tandem of Jake Cinninger and Brendan Bayliss push their quirky twin-guitar leads and arena rocking riffs up in the mix. The AC/DC-inspired "Little Gift" combines smartly written hooks with an in-your-face attitude, but the intro to "Cut the Cable" is equally biting.

Widespread Panic
10/28/14, Cedar Rapids, IA
The Southern-rock jammers headed back to where they played their last show with original guitarist Michael Houser for a two-set opus that touches on everything from classic Panic vehicles like "Chilly Water" and "Diner" to a completely unexpected Motörhead encore. Drummer Duane Trucks (Derek's brother) does an admirable job of filling in, and guitarist Jimmy Herring keeps pushing the boundaries with enormous tone and taste.