DiMarzio Releases Fantom P-90 Pickups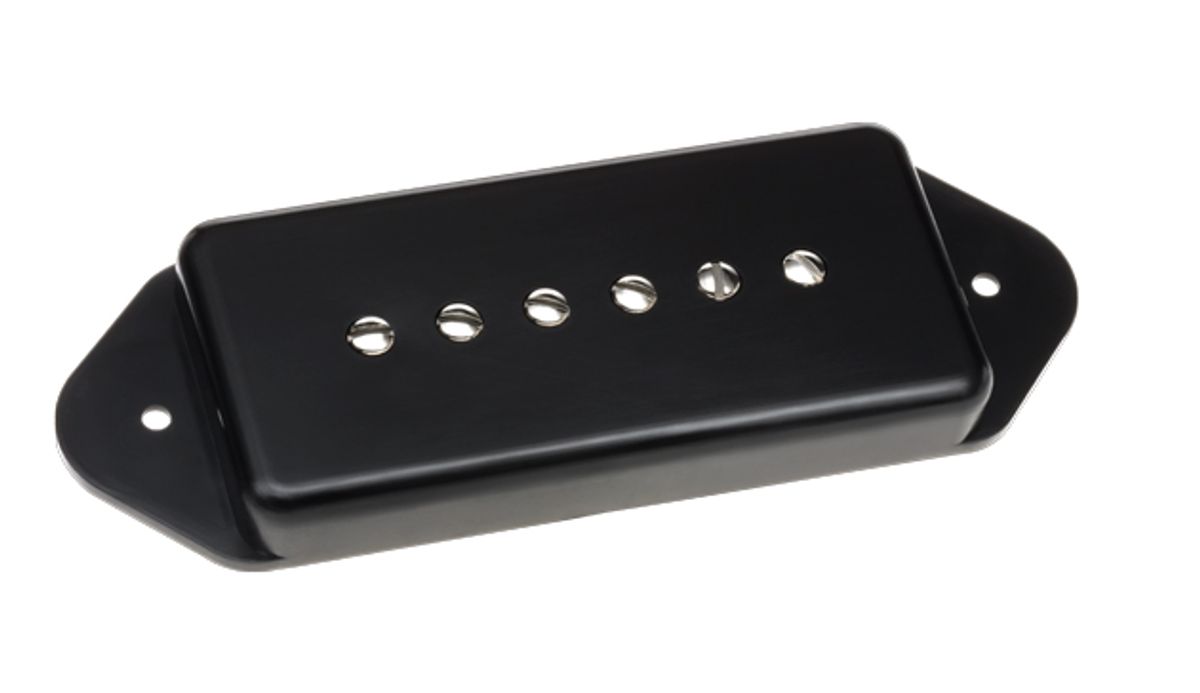 A hum-cancelling pickup that's available in a few different flavors.
Staten Island, NY (February 3, 2020) -- DiMarzio, Inc. announces the release of the Fantom P90 with Full-size Humbucker Cover (DP279), Fantom P-90 Dog Ear (DP278D), and Fantom P90 Soapbar (DP278S) pickups for electric guitars.
We don't have to convince you that vintage P90 pickups are special. You already love their thick mid-range grittiness and growl, their creamy single-notes, and their harmonic bloom.
The only drawback has been that P90s are noisy.
DiMarzio's challenge was to create a hum-canceling pickup that fit into a P90 cover yet retained the classic nuance, sound, and appearance of a Fifties P90.
Our patent-pending design breaks new ground in guitar pickup development, and uses four coils to give you a P90 without the hum. So go ahead and crank up your amp without fear of the hum.
The Fantom P90 is designed to work in all positions, and is available in three styles: Soapbar, Dog Ear, or mounted into a full-size humbucking cover.
DiMarzio's Fantom P90 Model pickups are made in the U.S.A. and may now be ordered for immediate delivery. Suggested List Price for the Fantom P90 with Full-size Humbucker Cover is $169.99 (MAP $124.99) and the Fantom P90 Dog Ear and Soapbar models are $149.99 (MAP $114.99) each.
For more information:
DiMarzio