See the guitars, amps, and effects used by Billie Joe Armstrong, Mike Dirnt, and Jason White on Greenday's spring 2013 "99 Revolutions' tour in support of their three latest albums, 'Uno,' 'Dos,' and 'Tre'.'
Mike Dirnt's Fender Super Bassman
The amps run through Bassman 6x10 cabs that are loaded with Eminence U.S.A. neodymium-magnet speakers. Dirnt doesn't use any effects onstage or in his rack and as Galindo put it, "that's the beauty of designing your own amp, you don't need anything."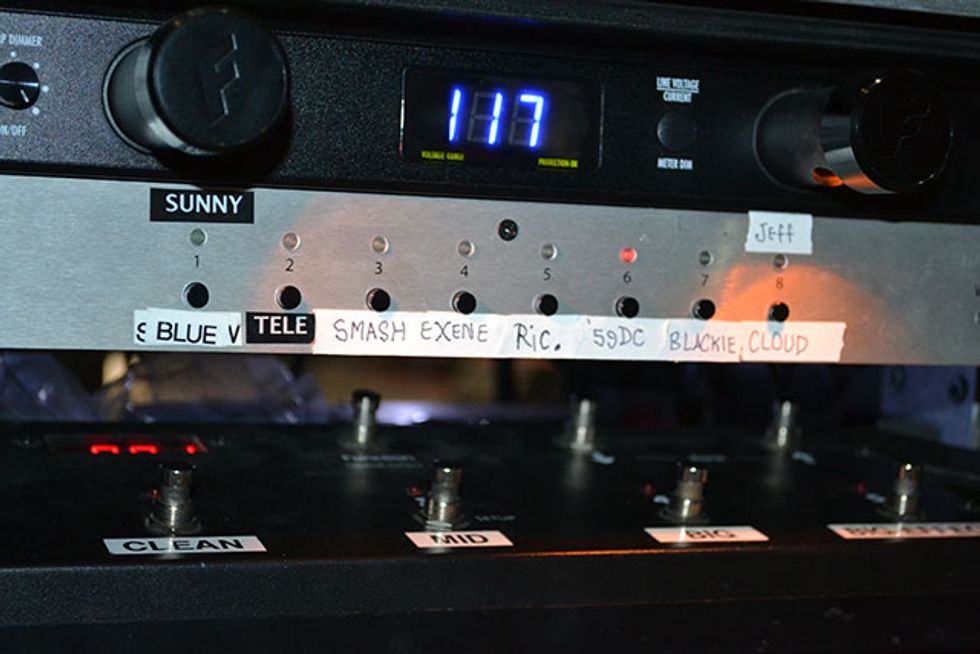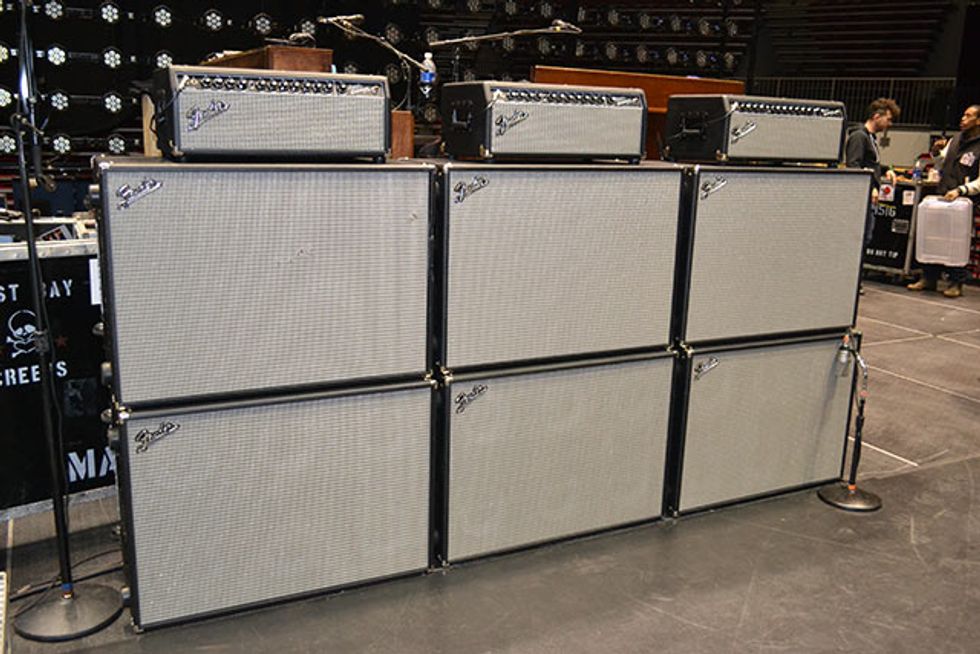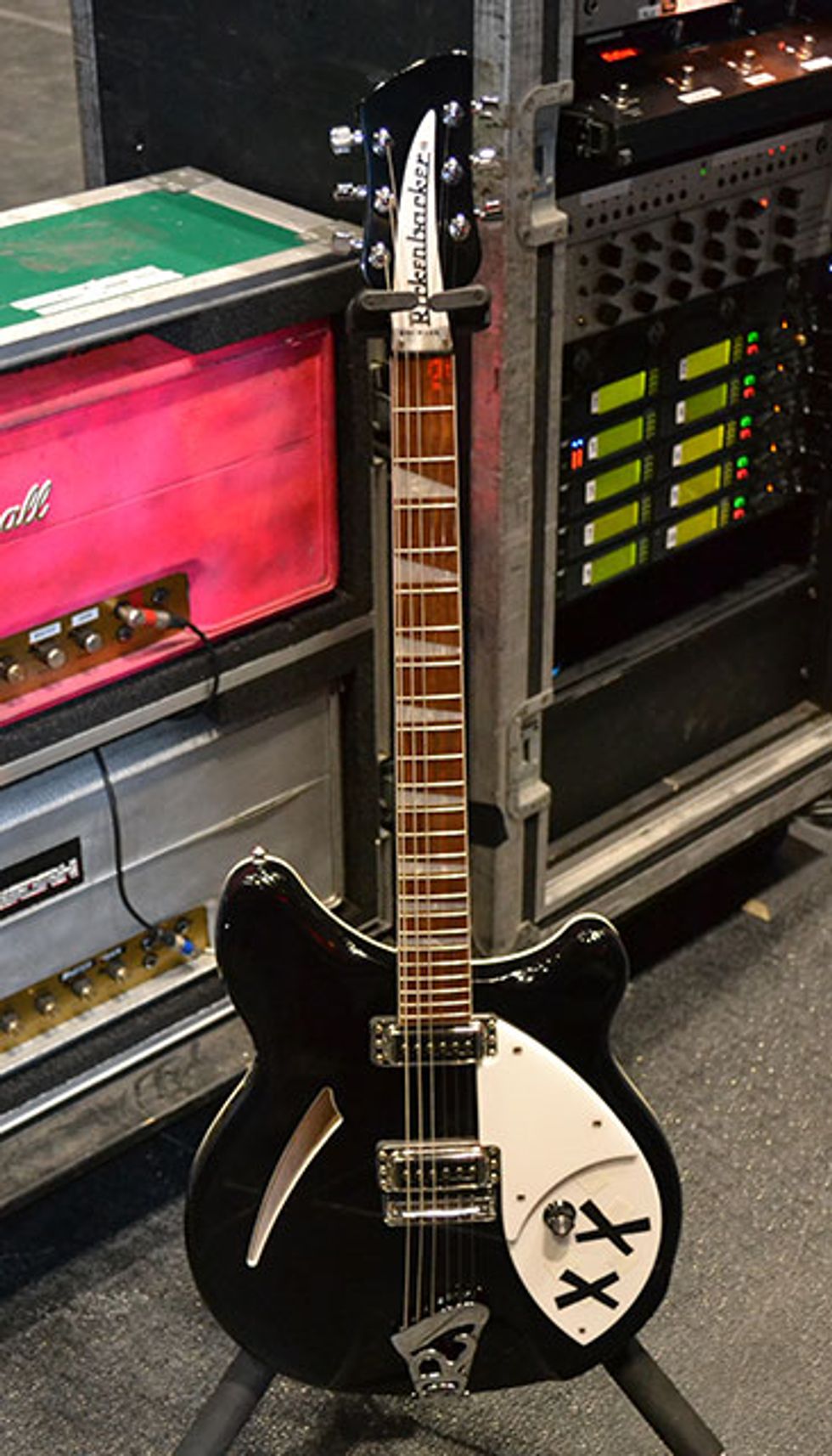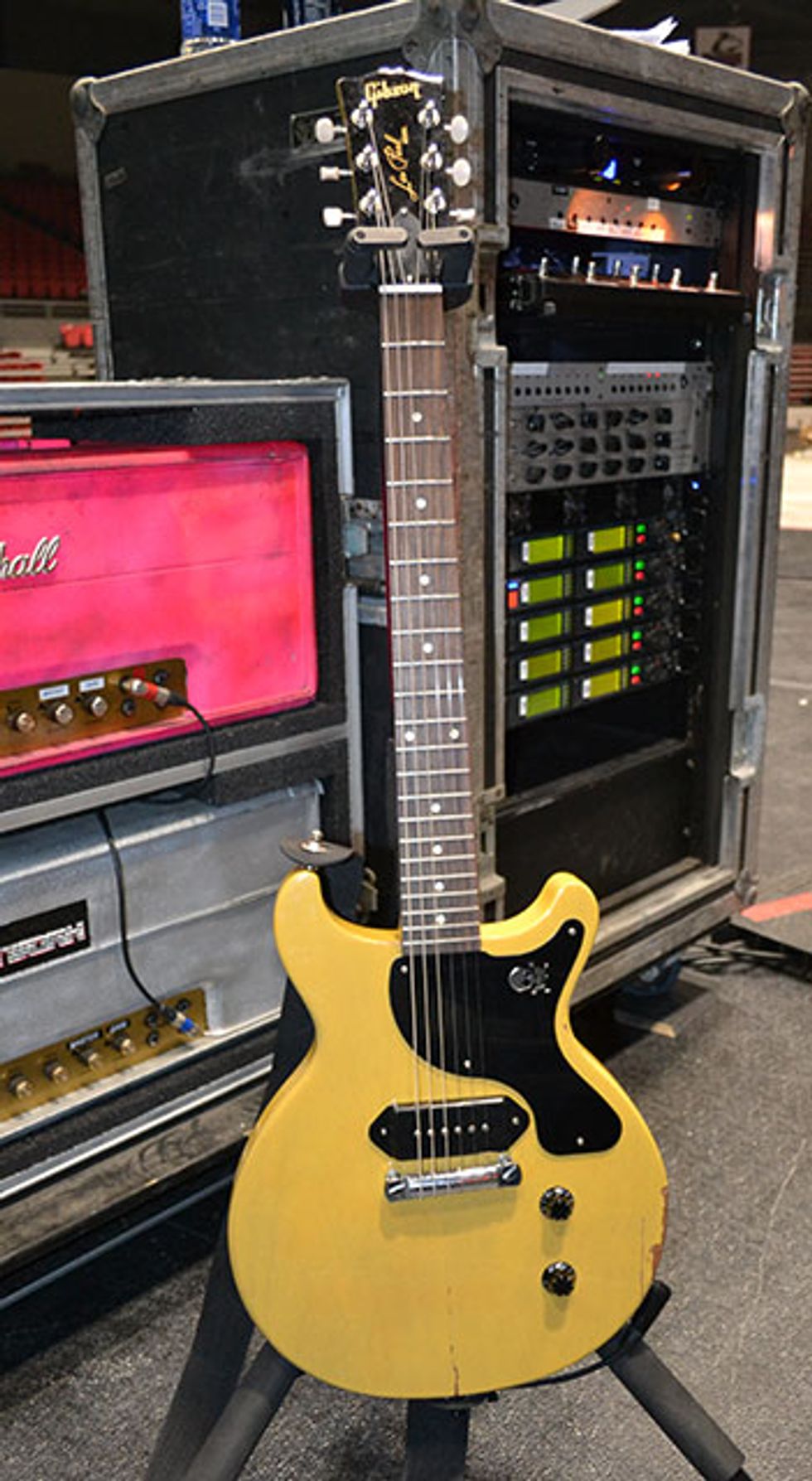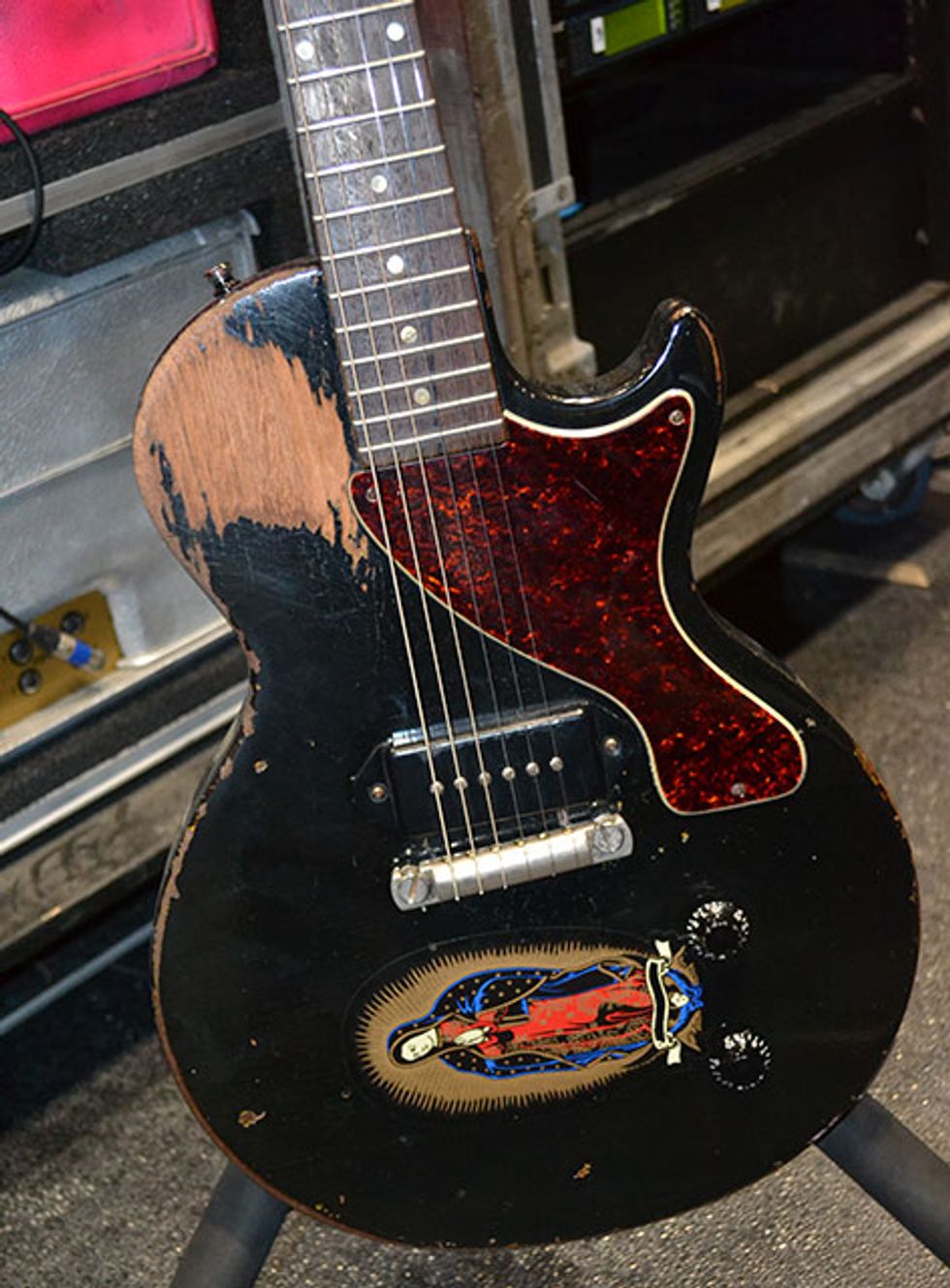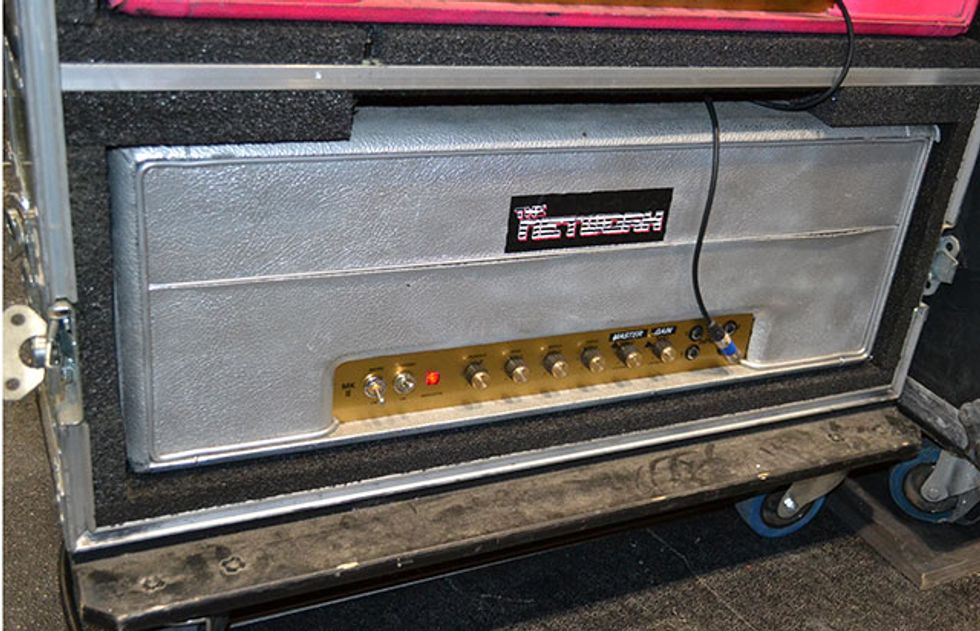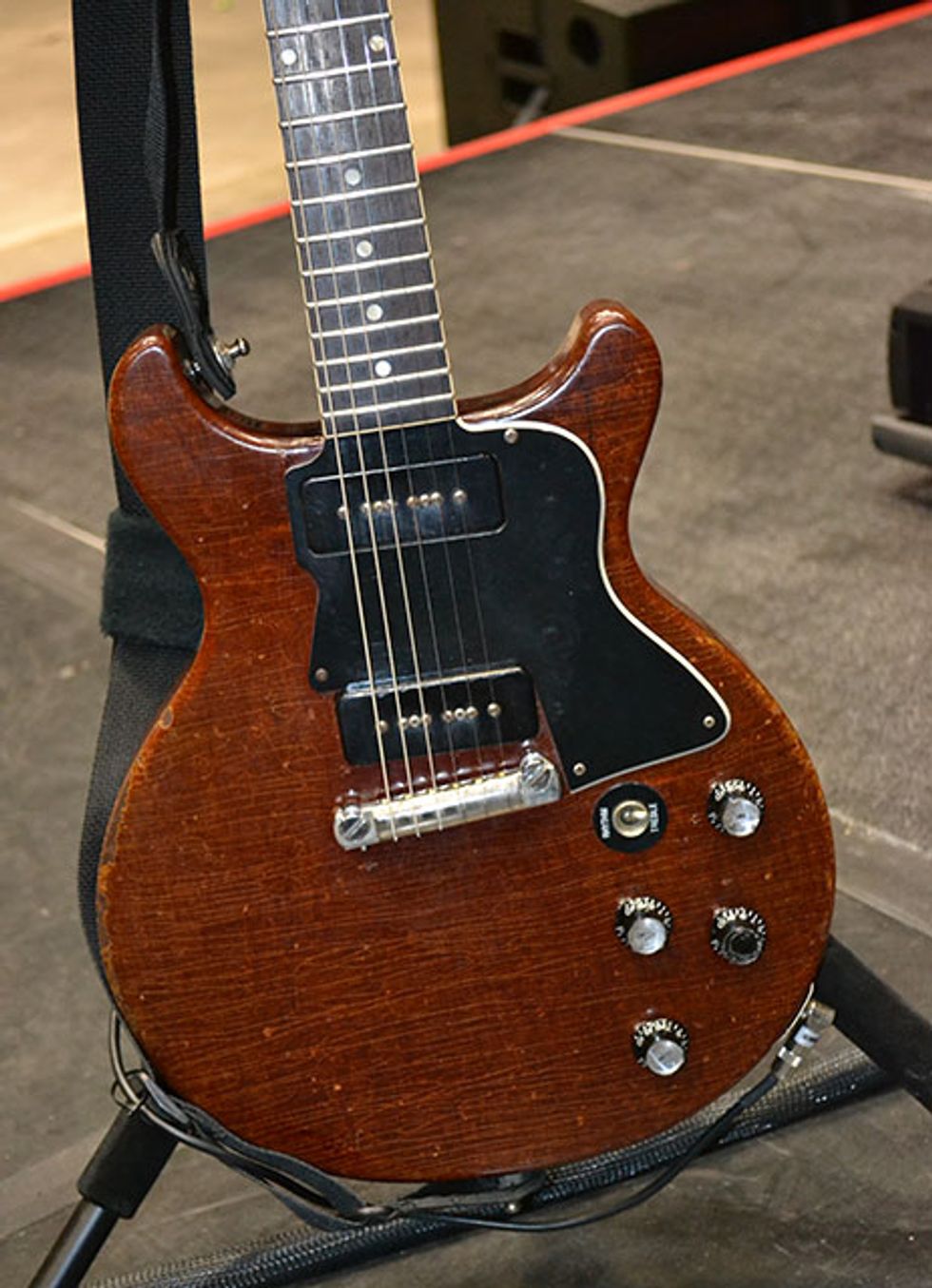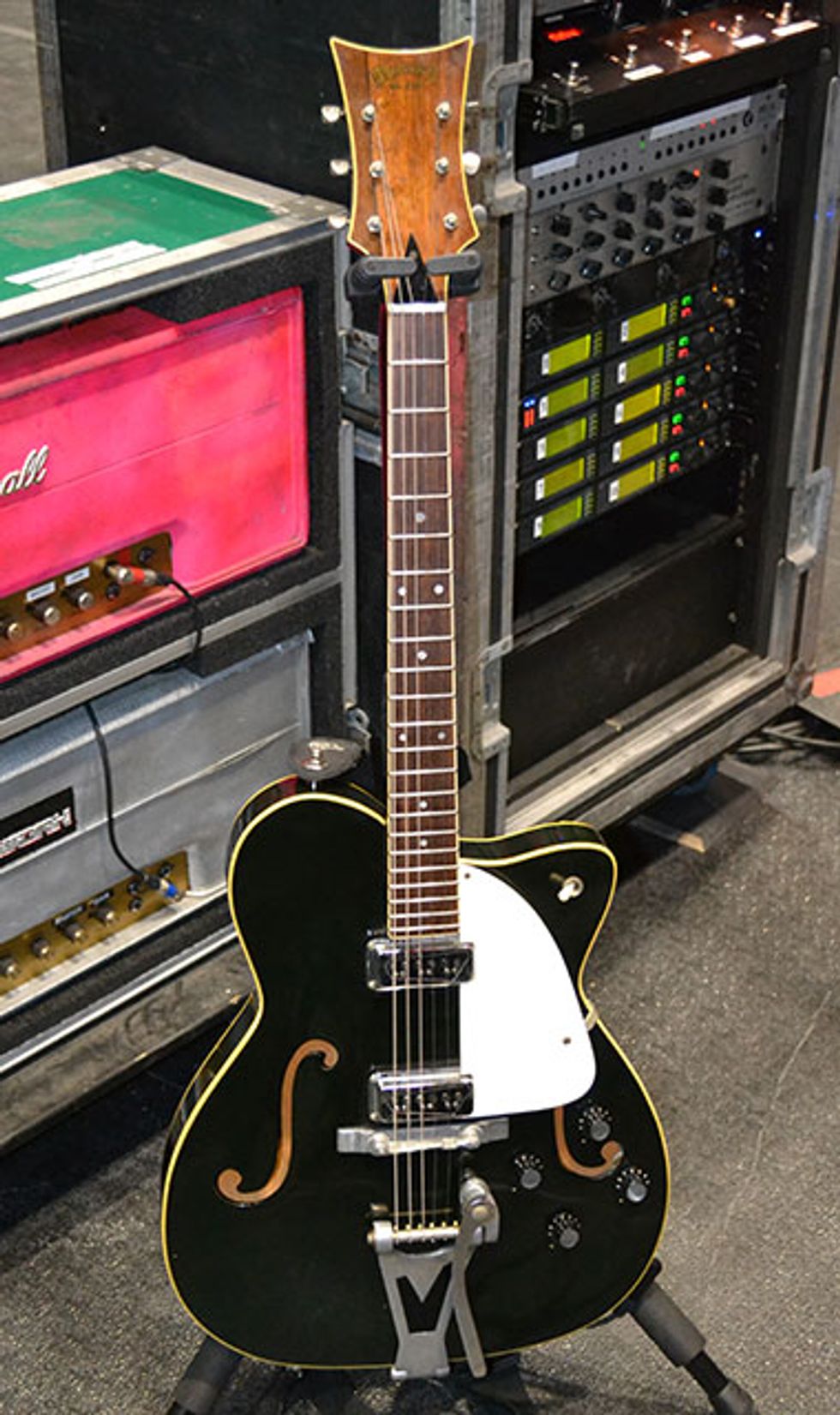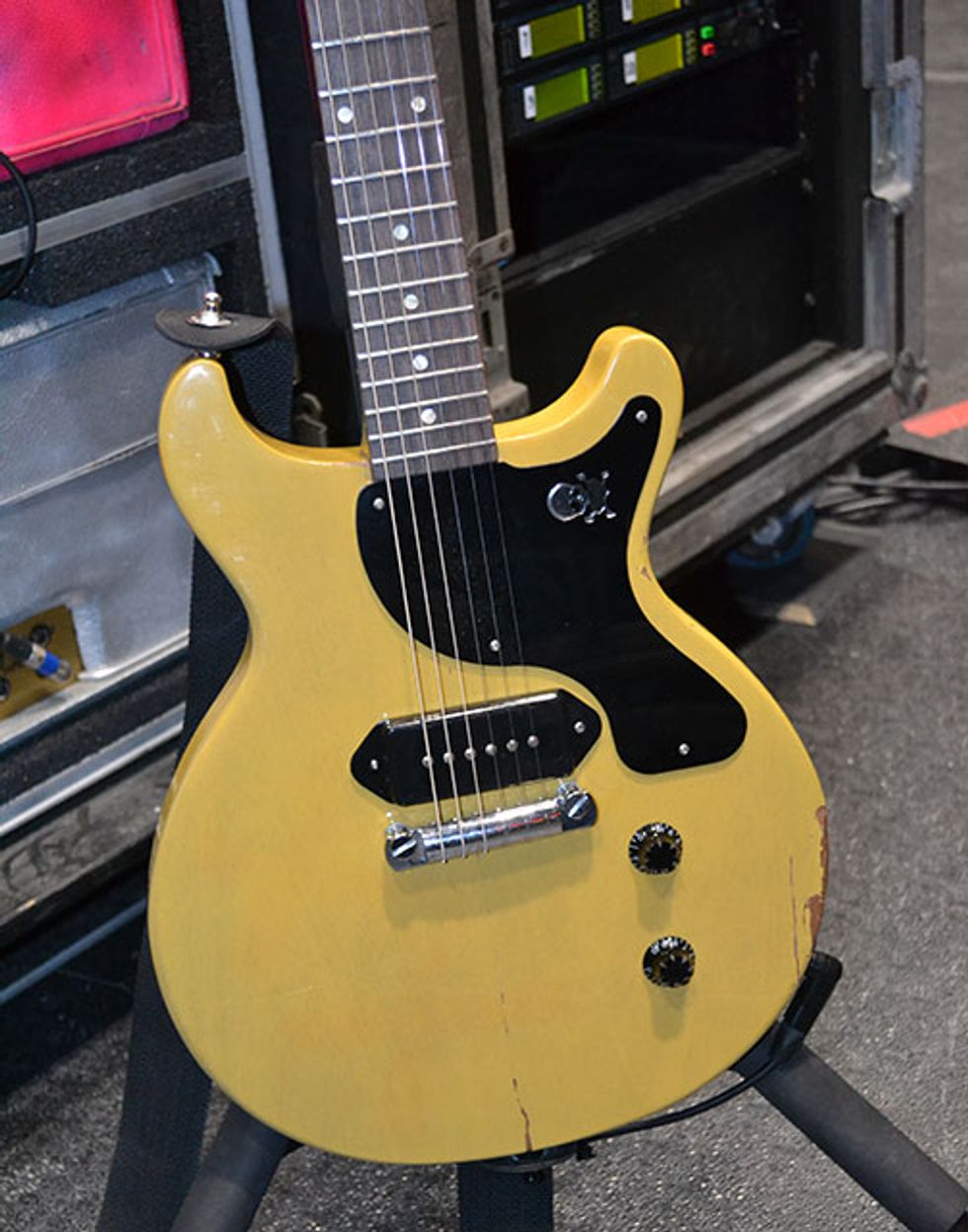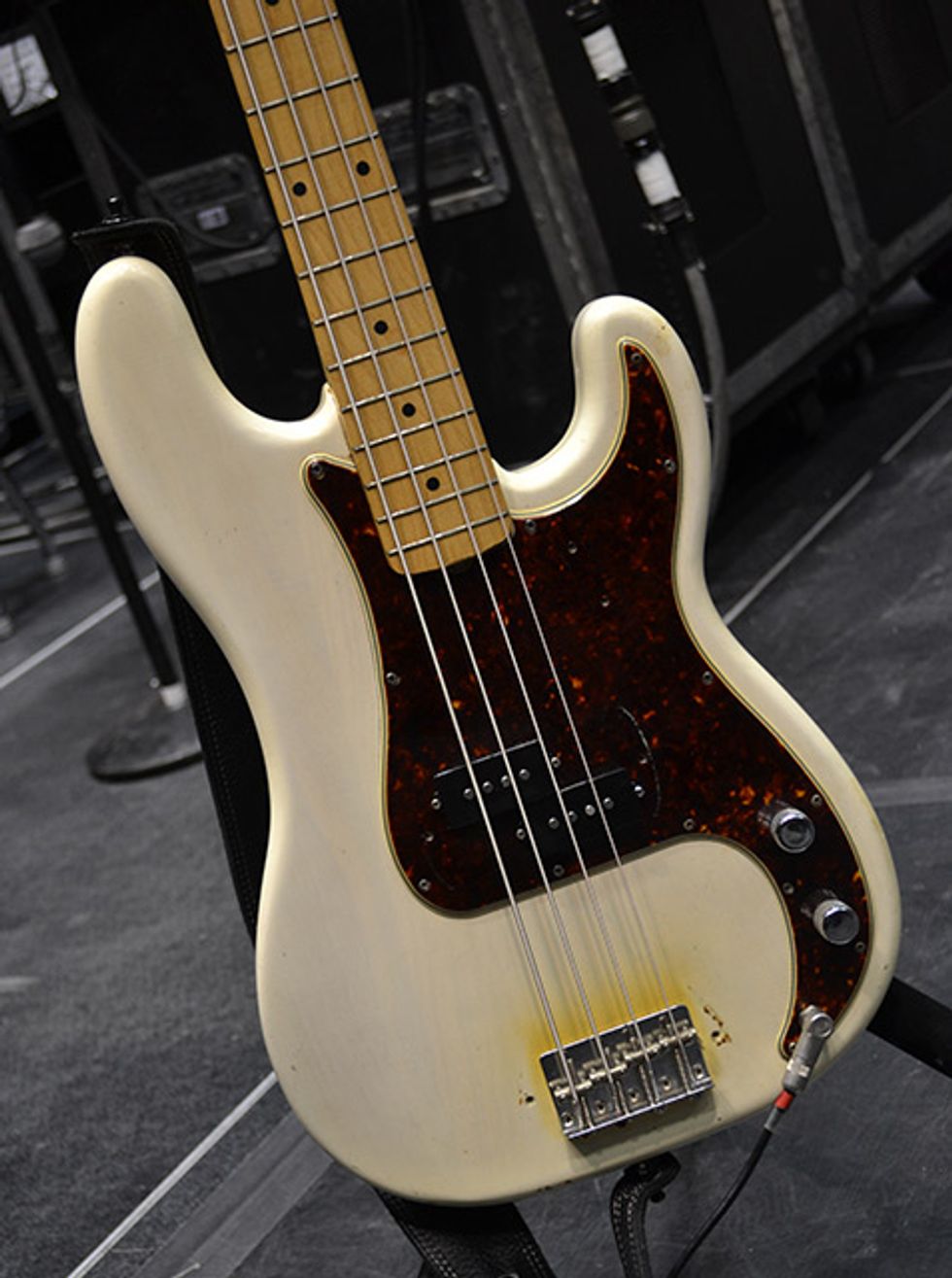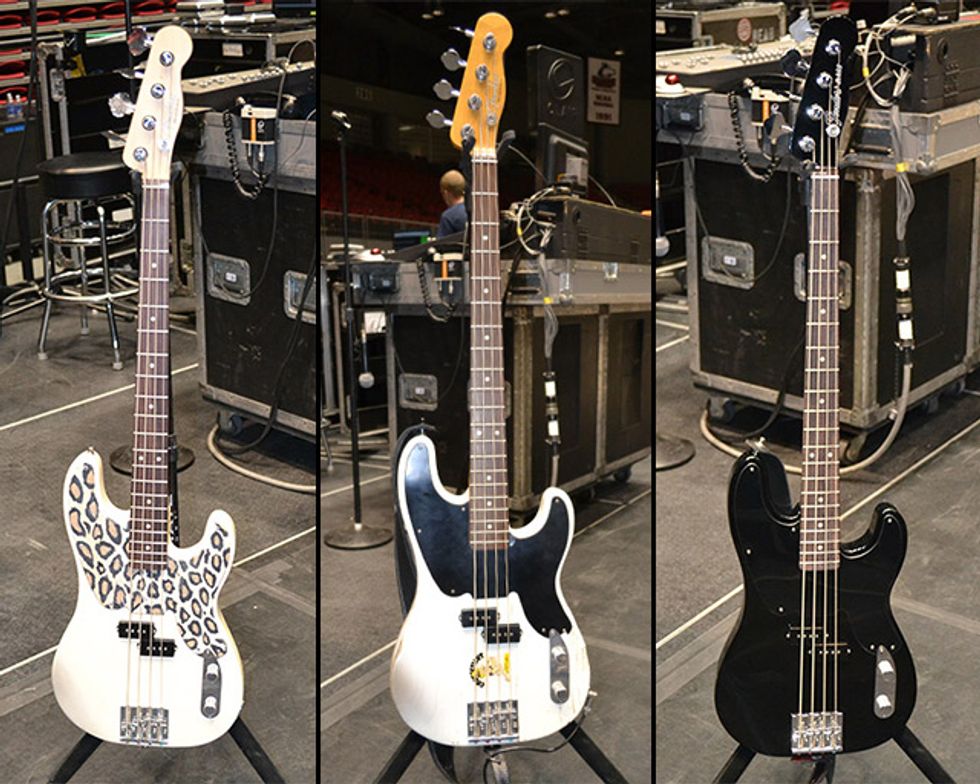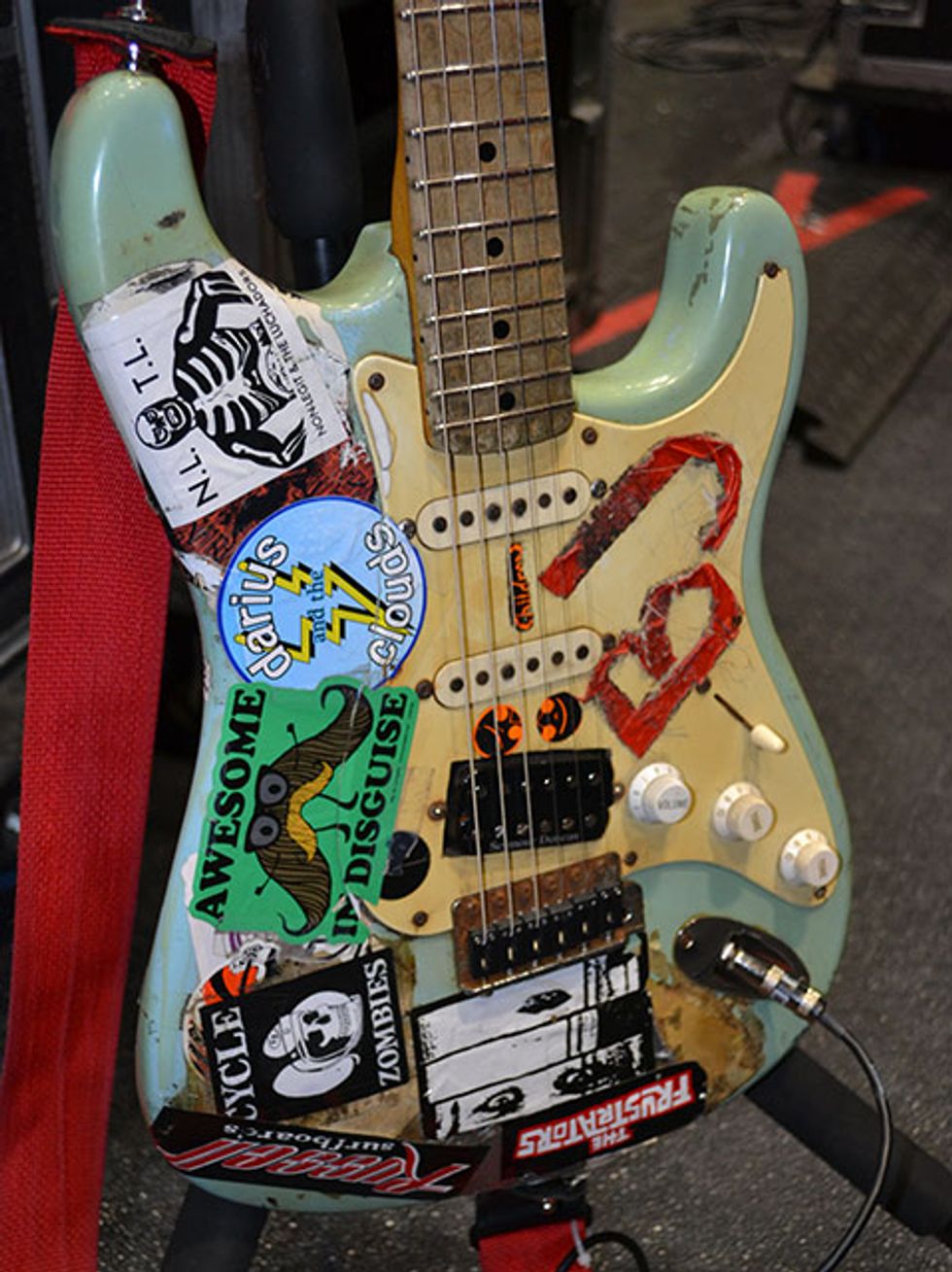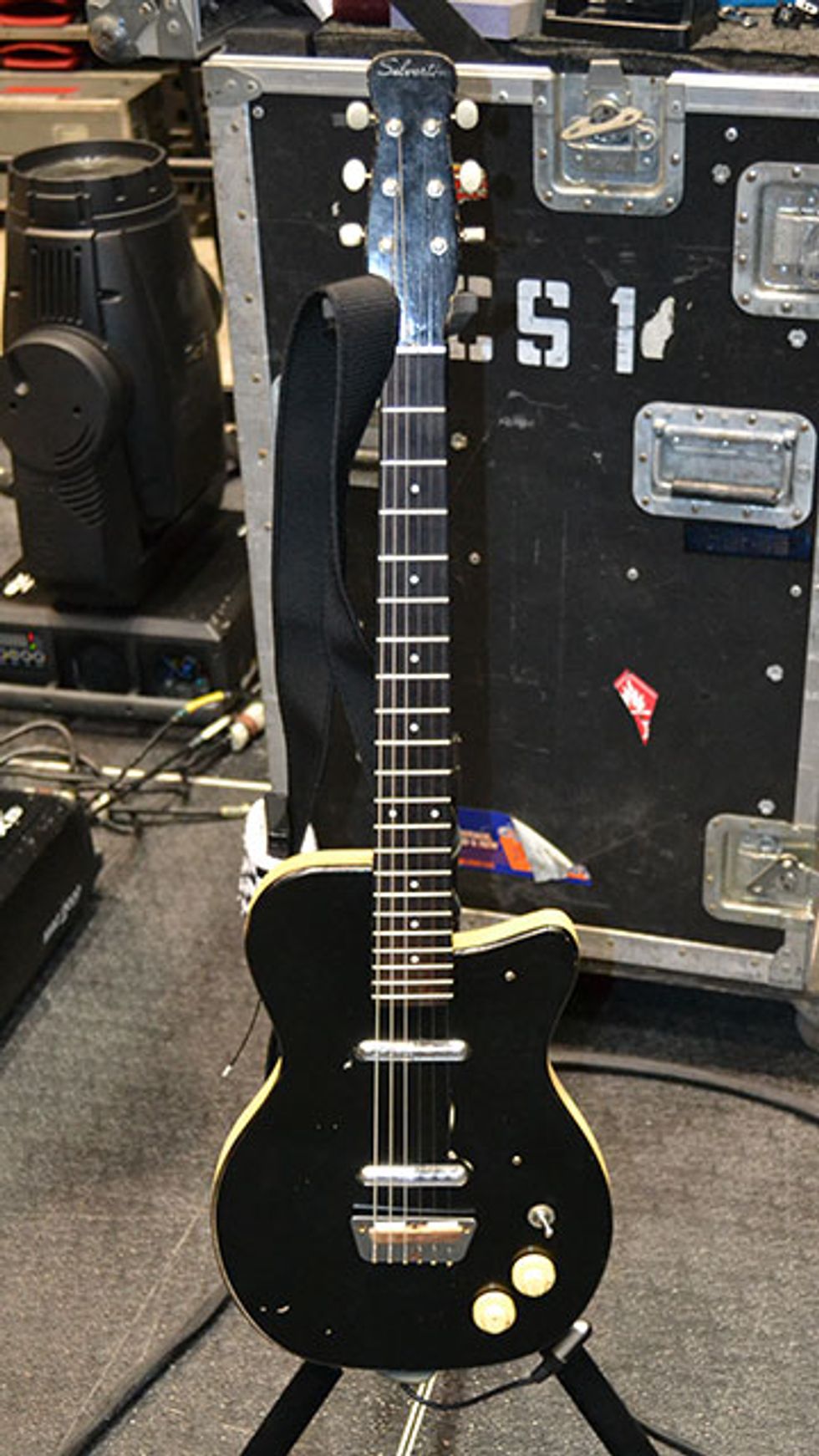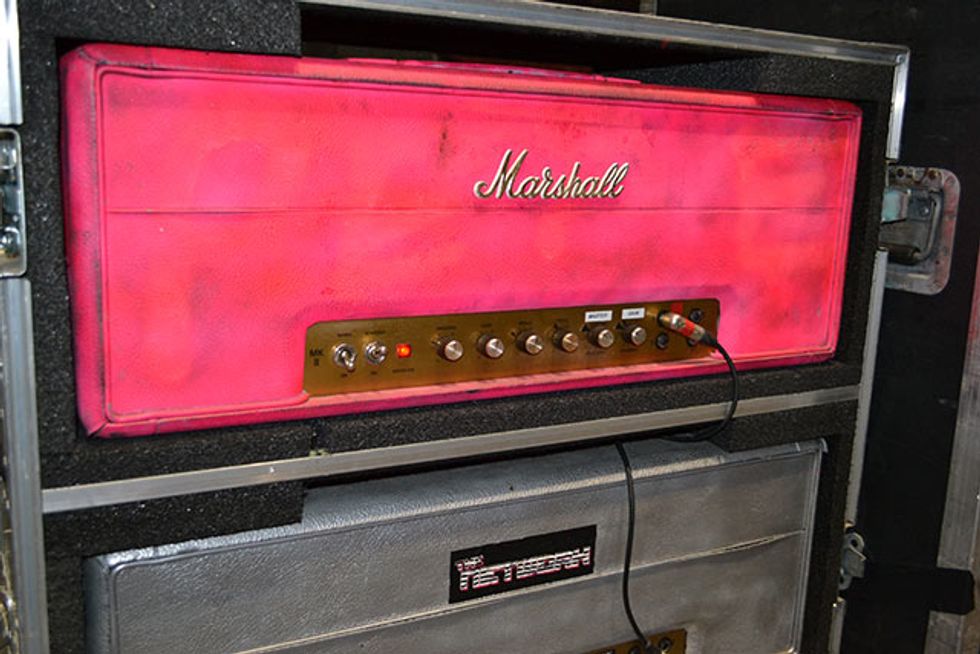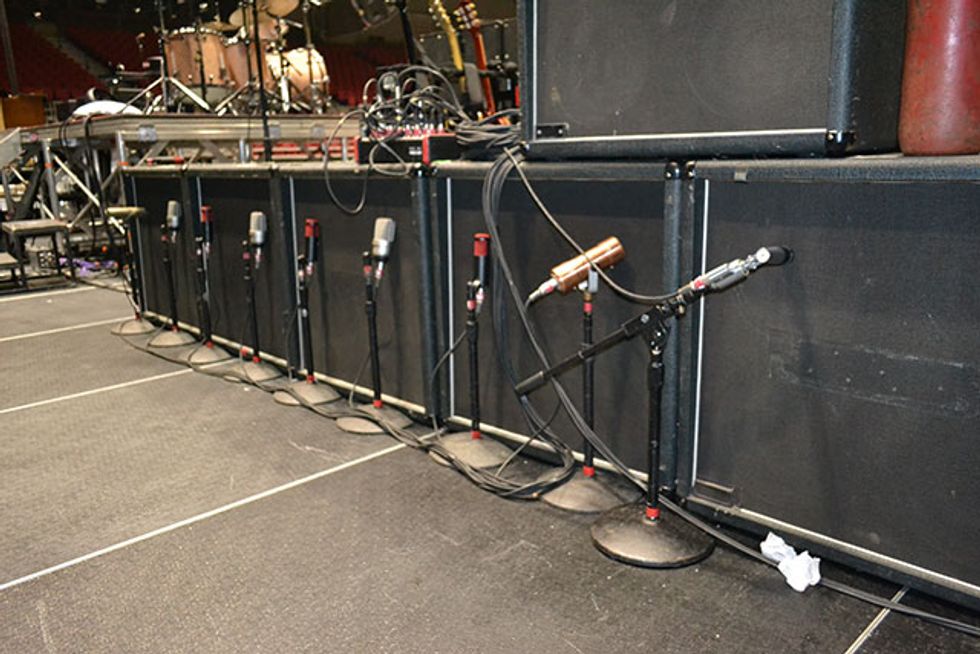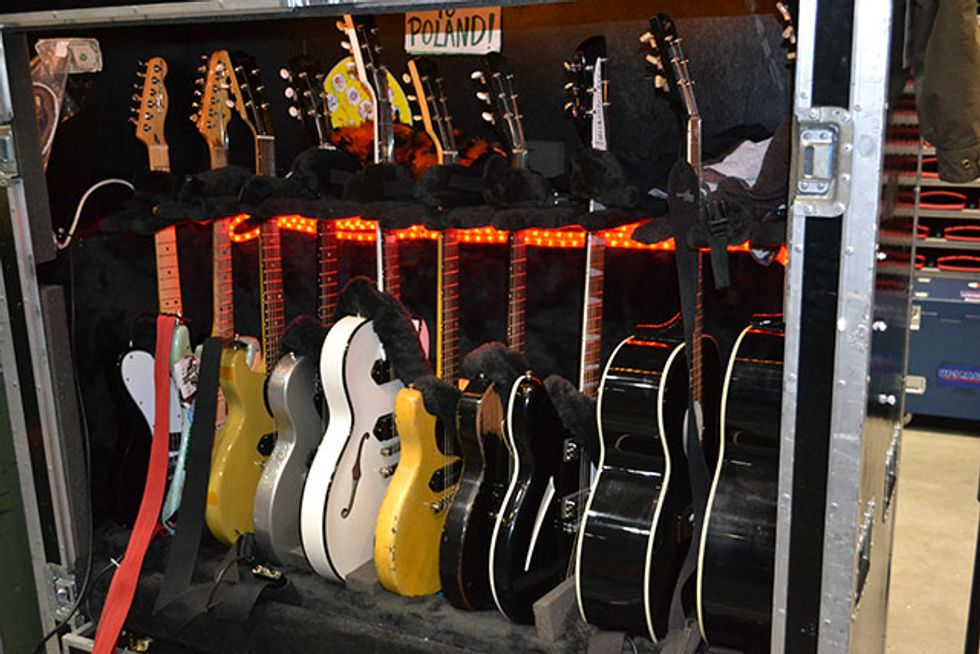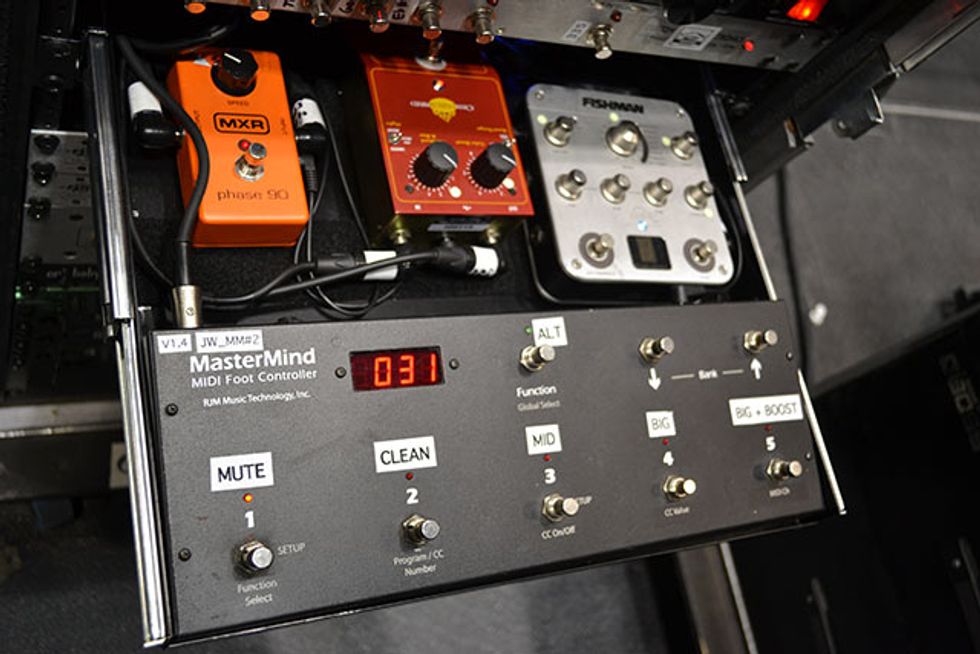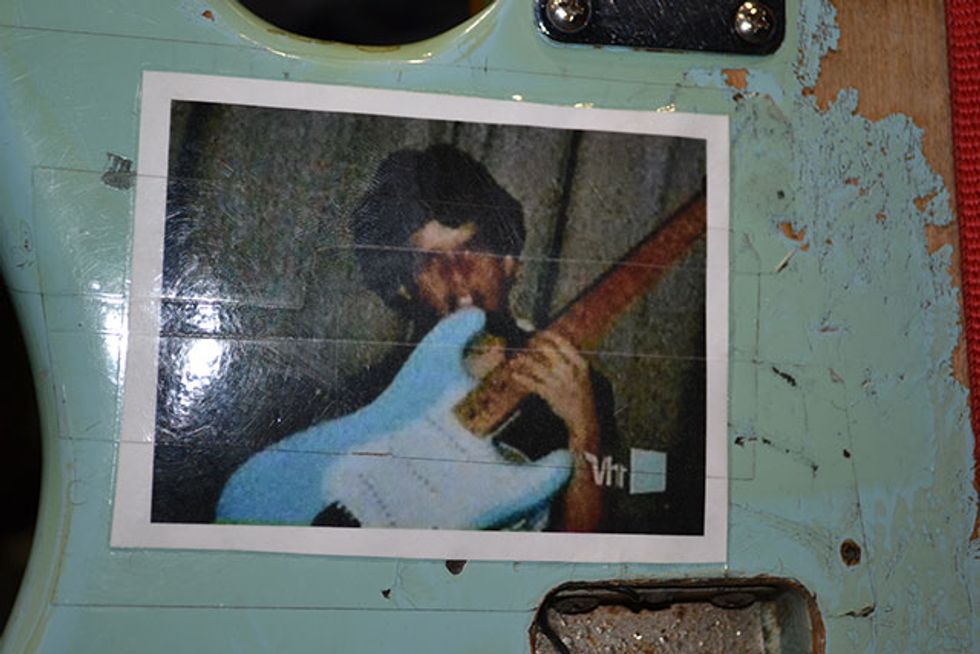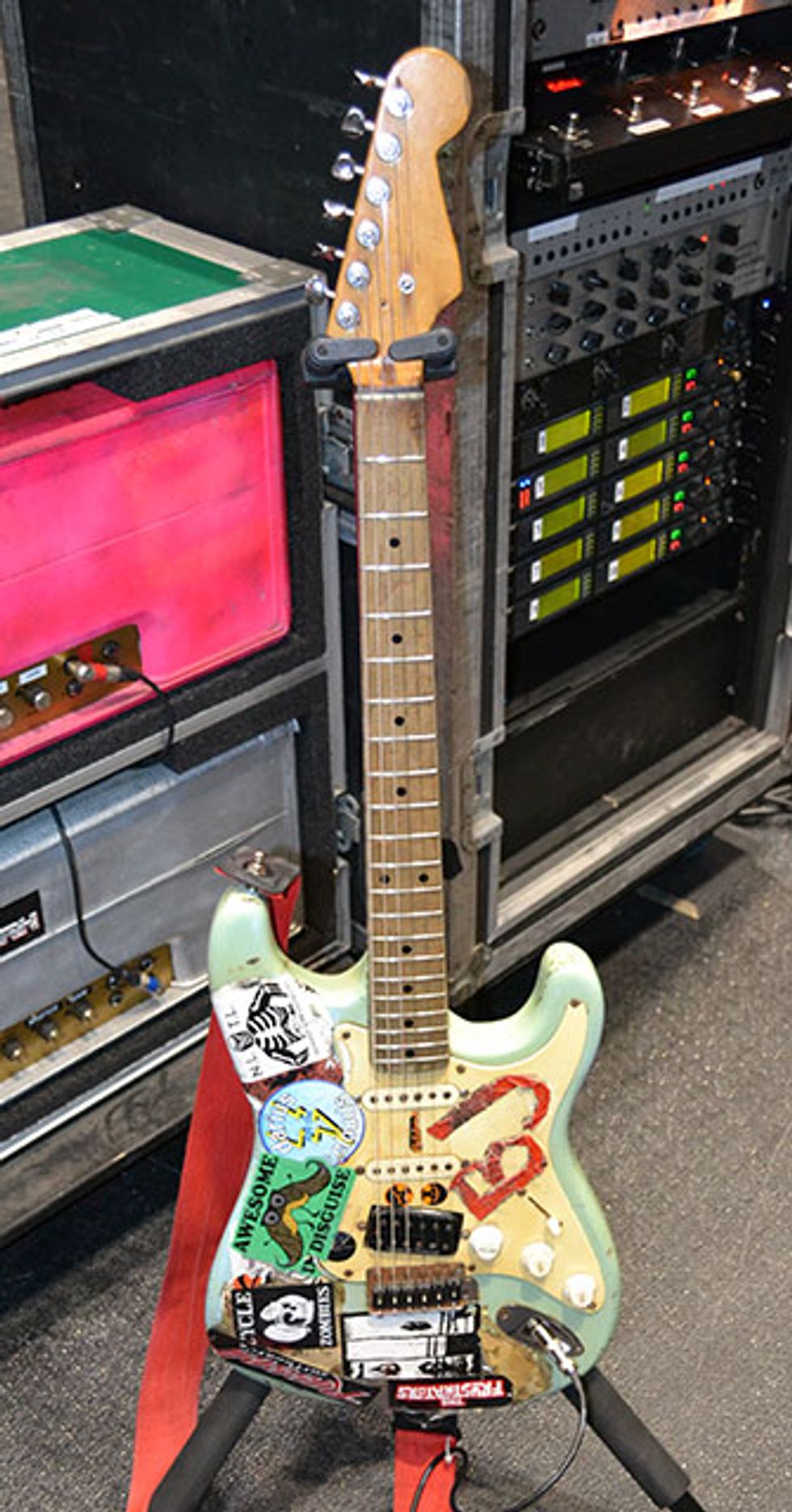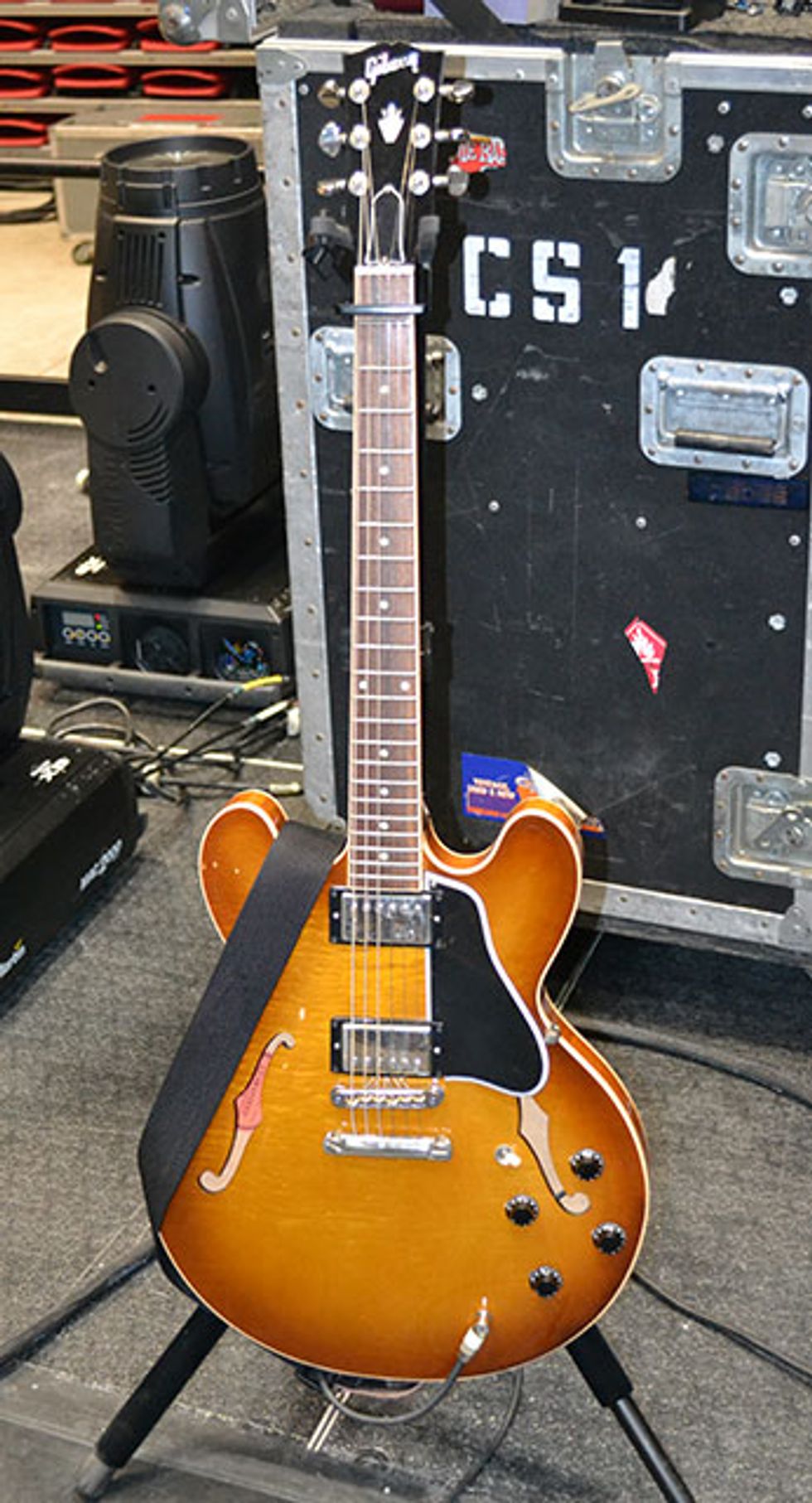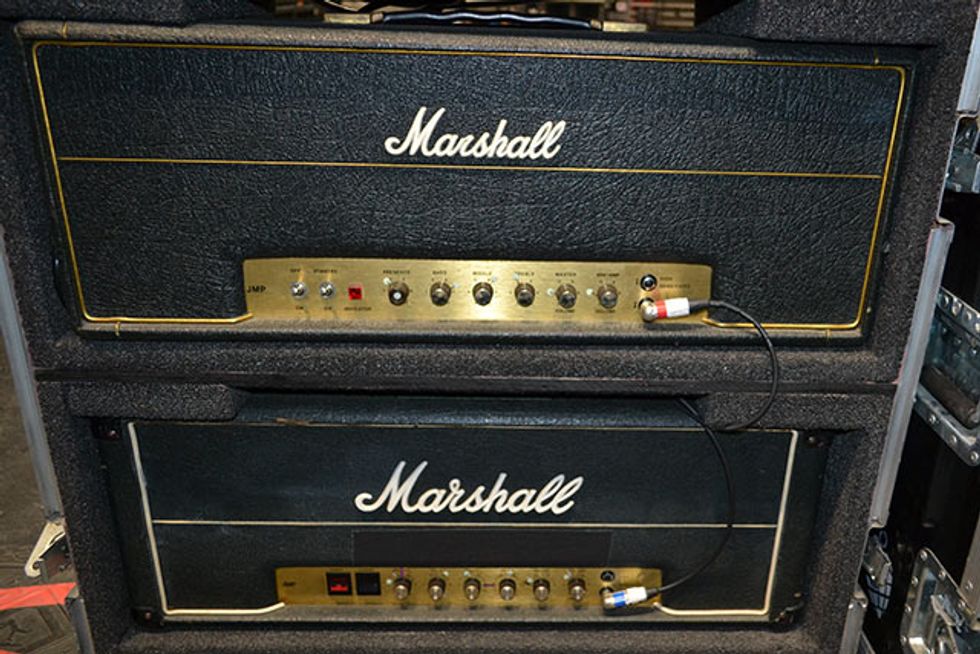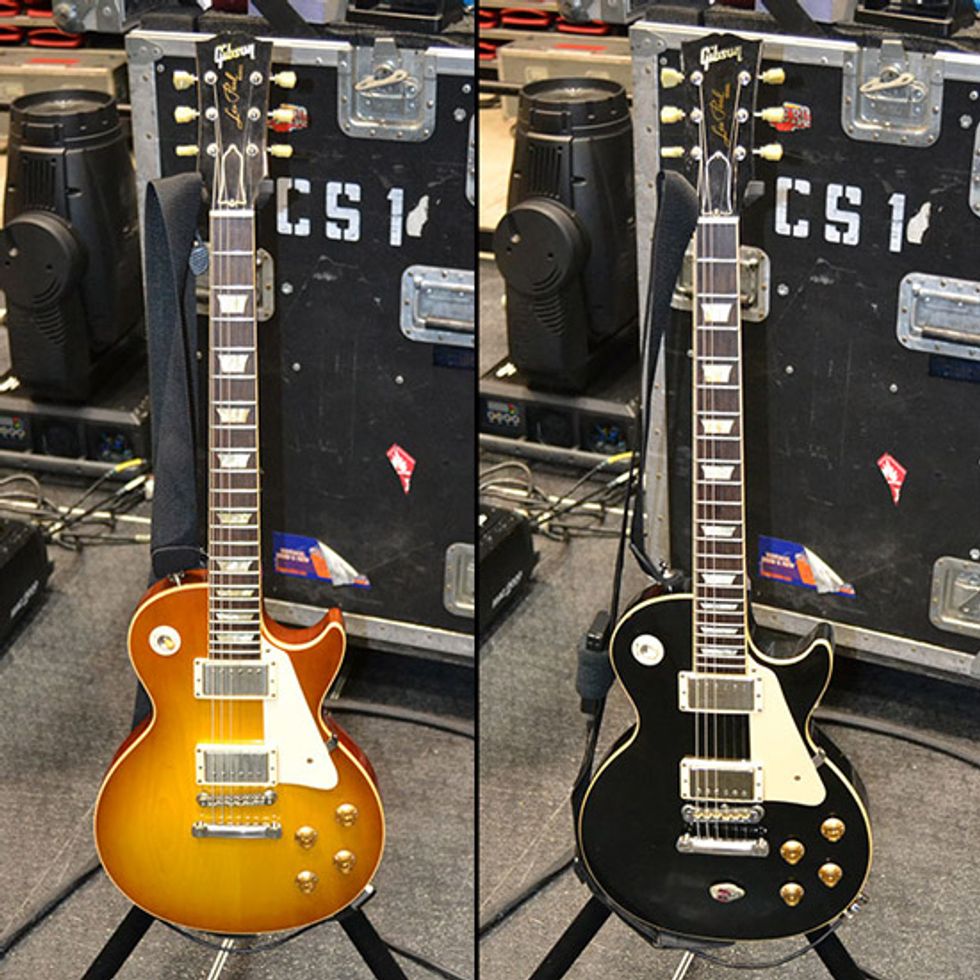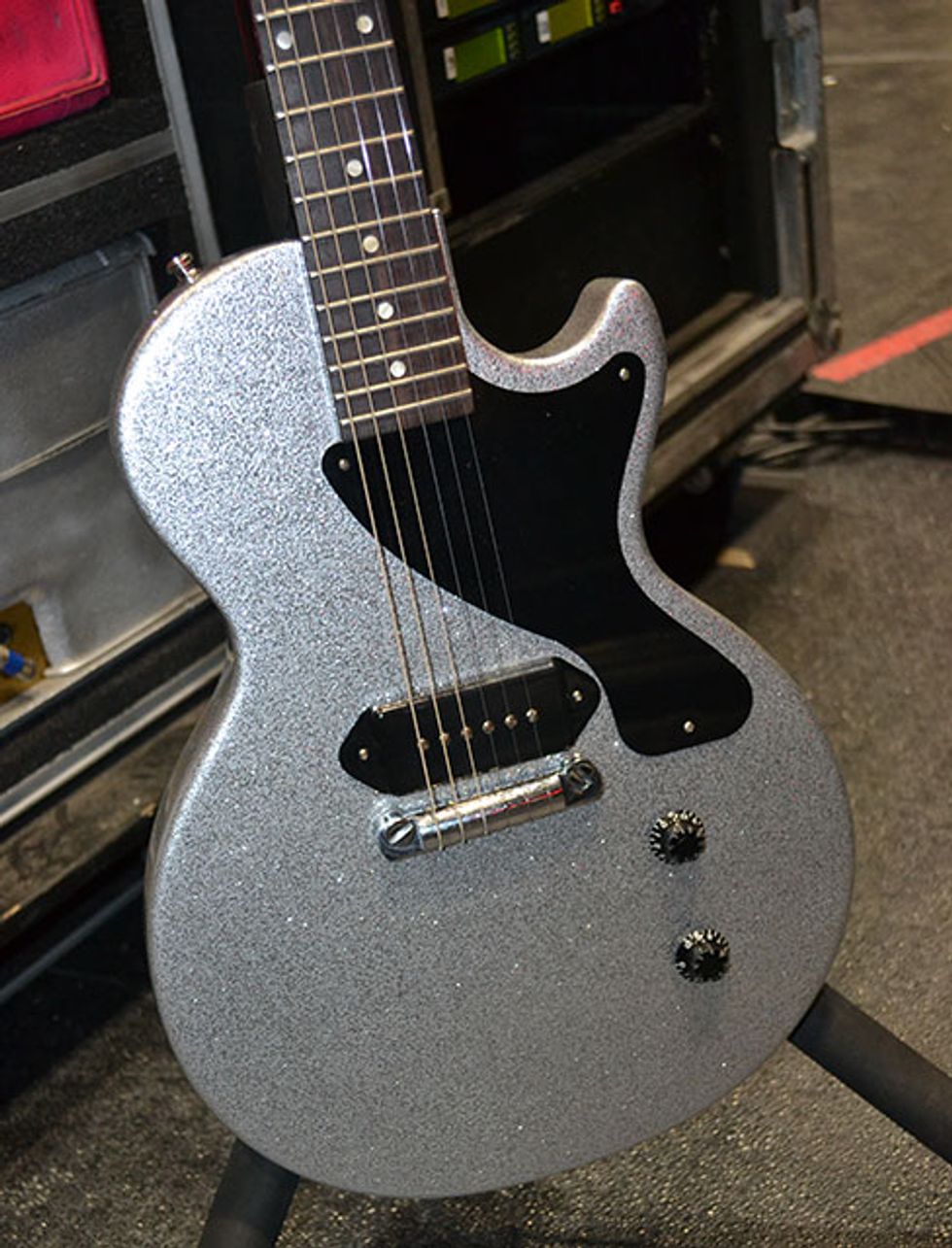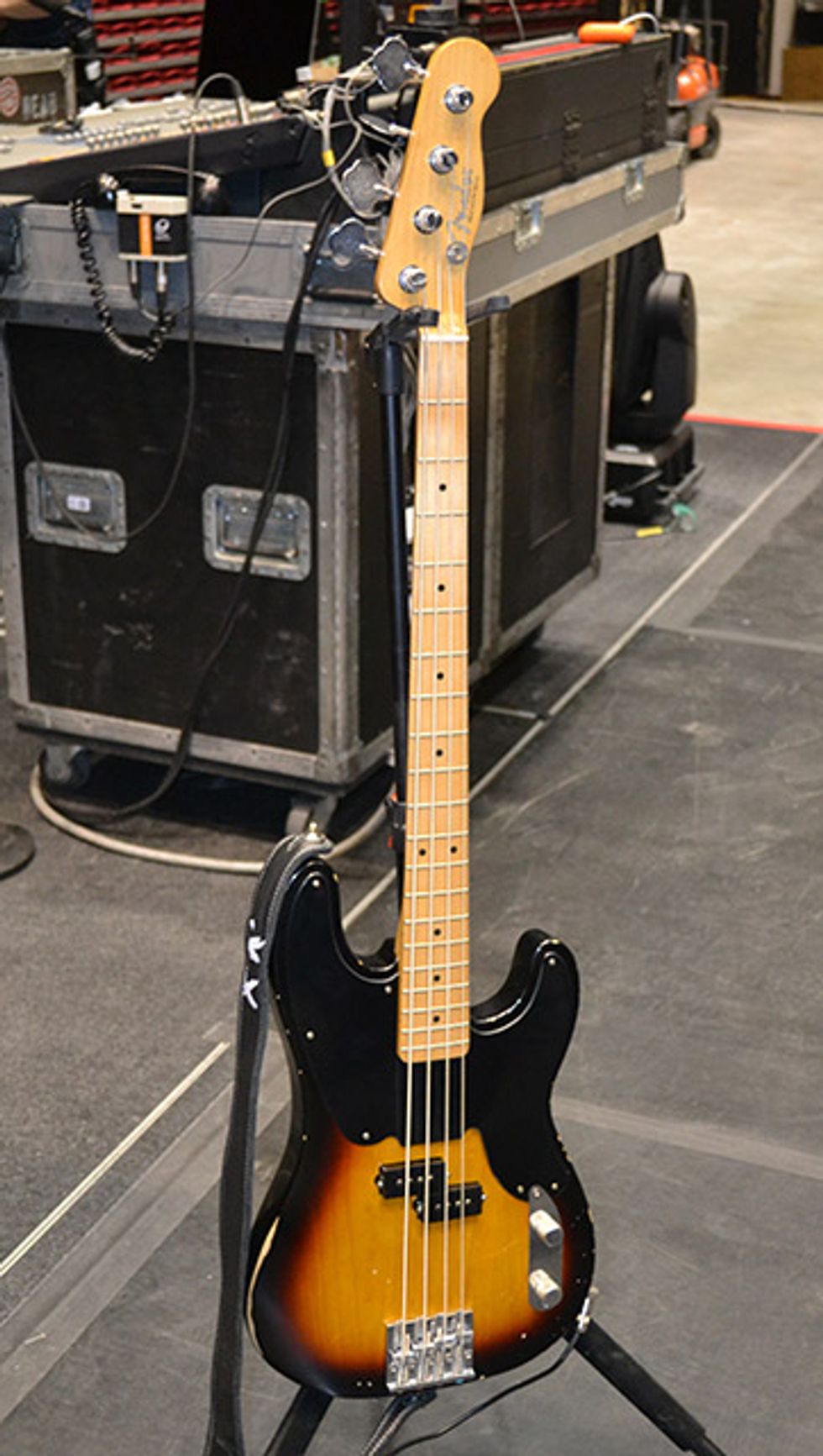 Also! Click here to watch our video Rig Rundown with Green Day's guitar techs.