Get up close and personal with Flea and Josh Klinghoffers'' rigs.
"Finally, the signal goes to the far left board into a Wilson Effects Haze, Lo-Tech-N-Fi-Bot Pocket Synth, Line 6 DL4 (used as a looper and phrase sampler between songs), Bright Onion looper (used as a kill switch), Boss CS-2 Compressor, and a Framptone 3-Banger amp switcher. "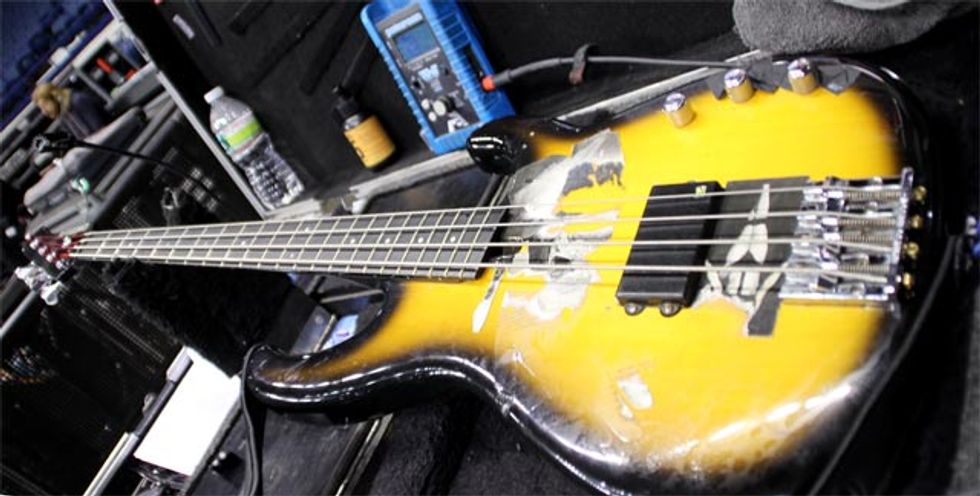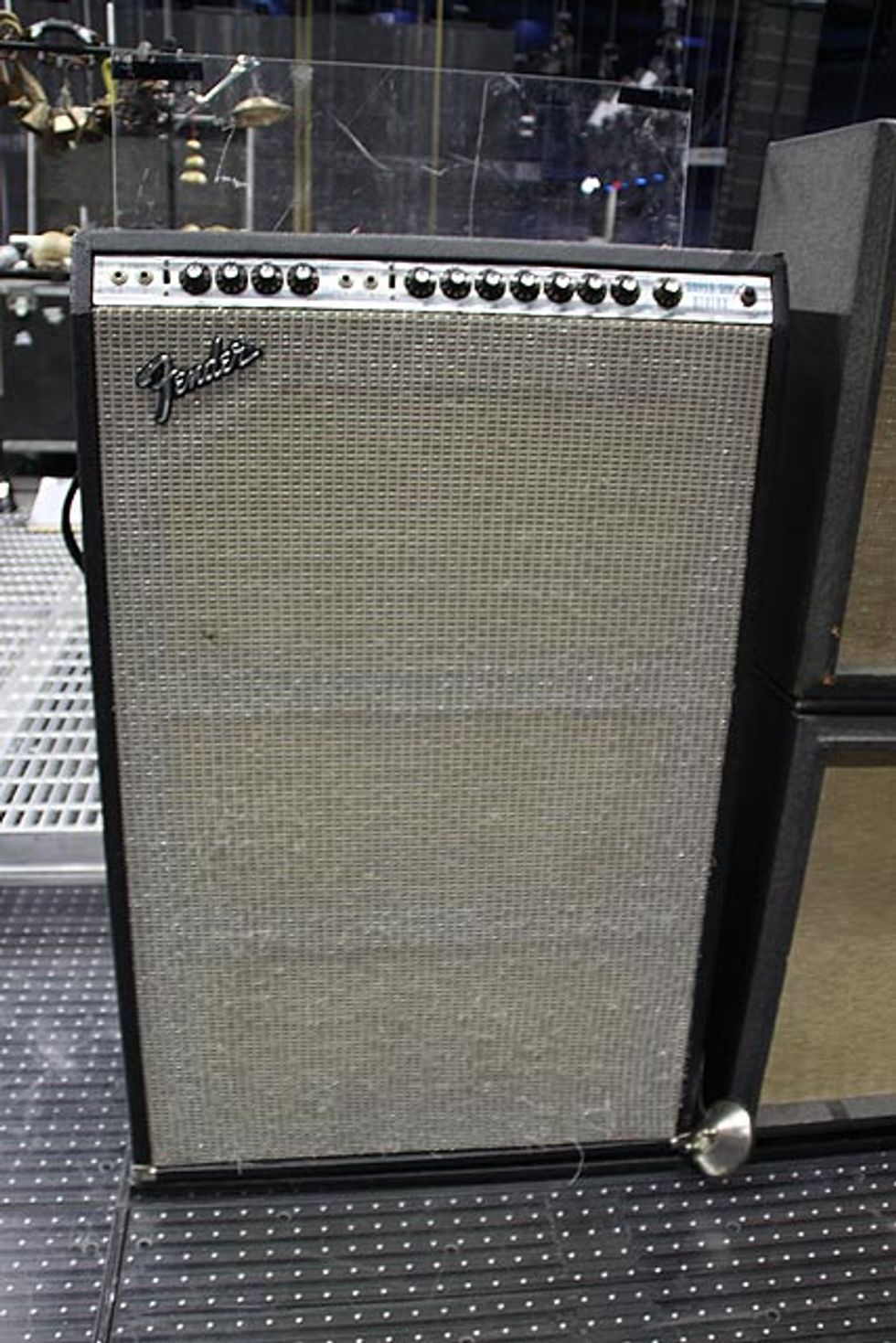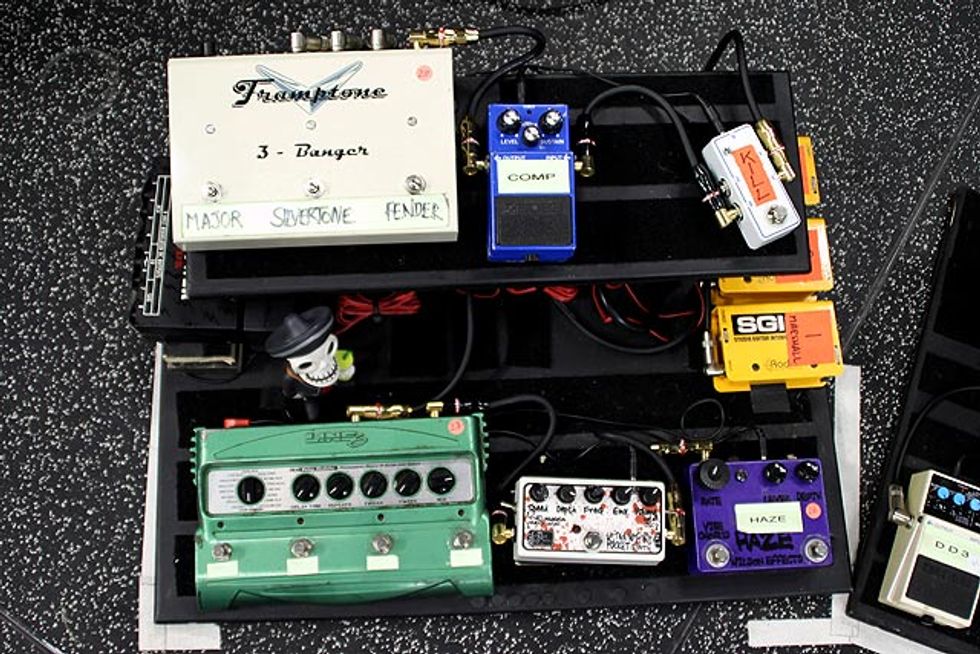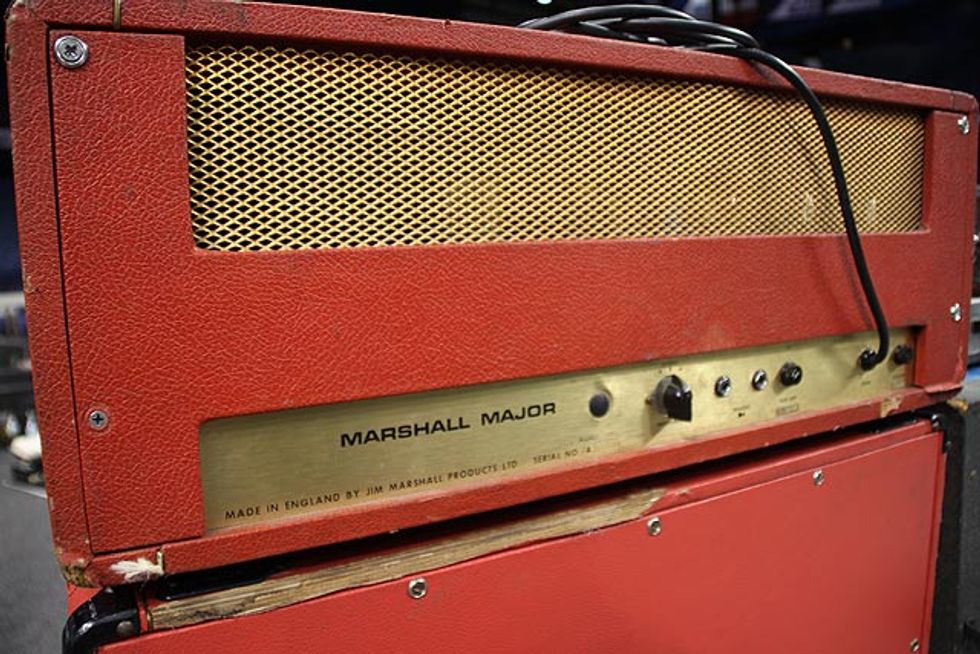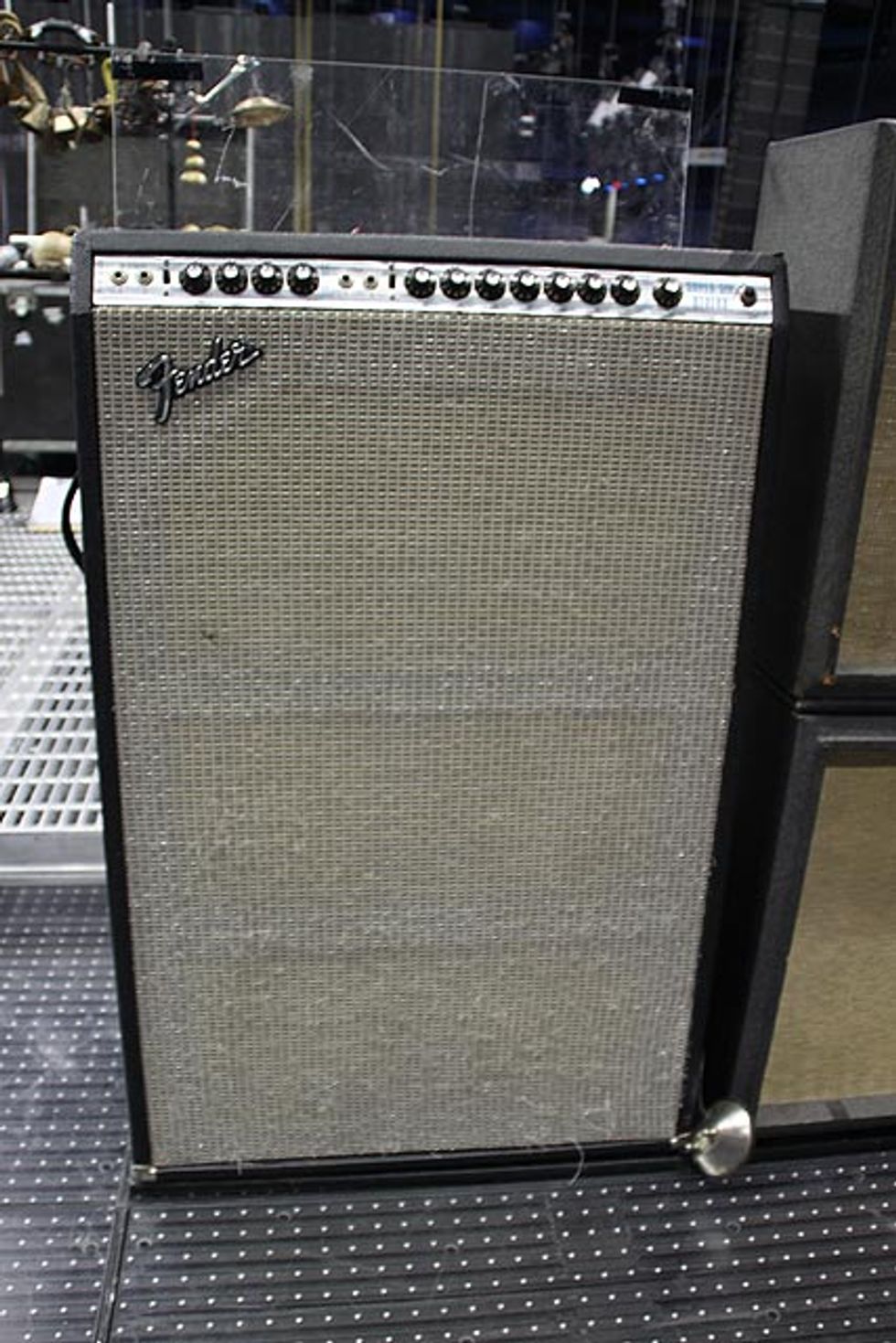 Watch our Rig Rundown videos for even more details on the rigs! Click here to see Flea's | Click here to see Josh's.