What Alex Lifeson and Geddy Lee are using on their "Clockwork Angels" tour.
Geddy Lee's 1972 Jazz Bass
Lee's No. 2 is also a '72 and is only a few hundred serial numbers away from his No. 1. "It doesn't quite have the punch in the bottom end that my No. 1 has," Lee says, "but it's got a nice midrange growl to it." The pickups were made by Mojo Tone and are based on the pickups in his No. 1 bass, and the neck is also a 9" radius Fender Custom Shop neck.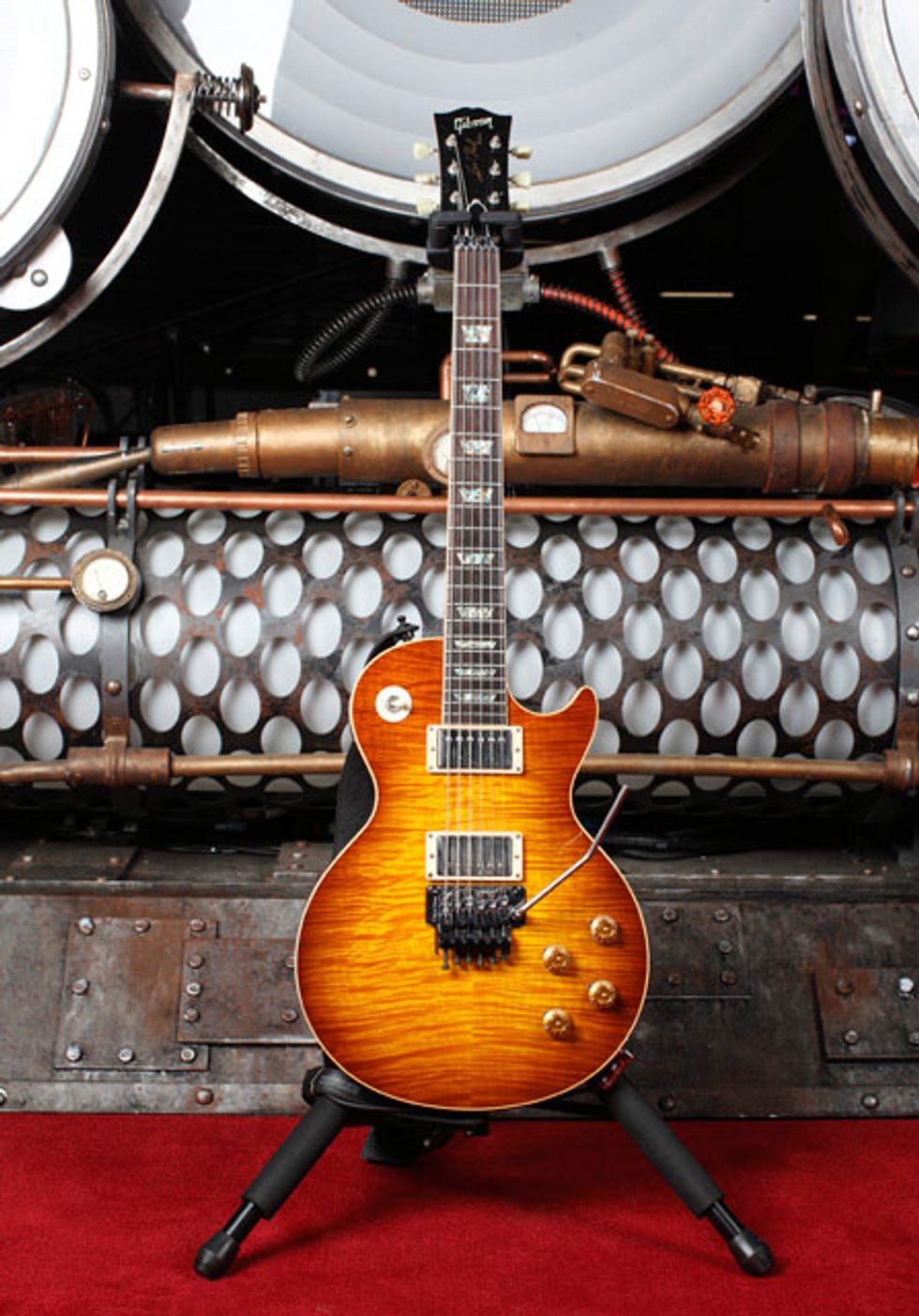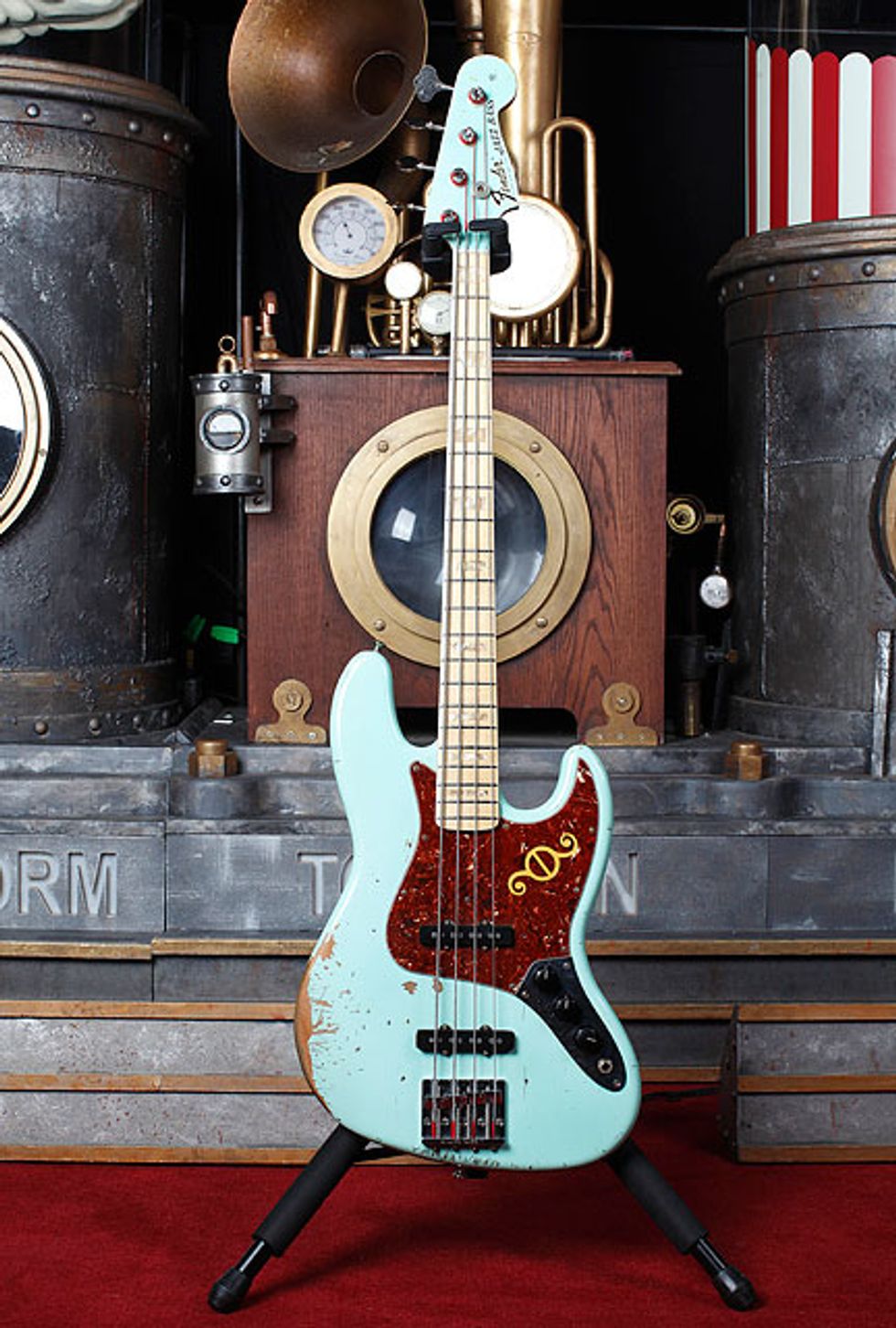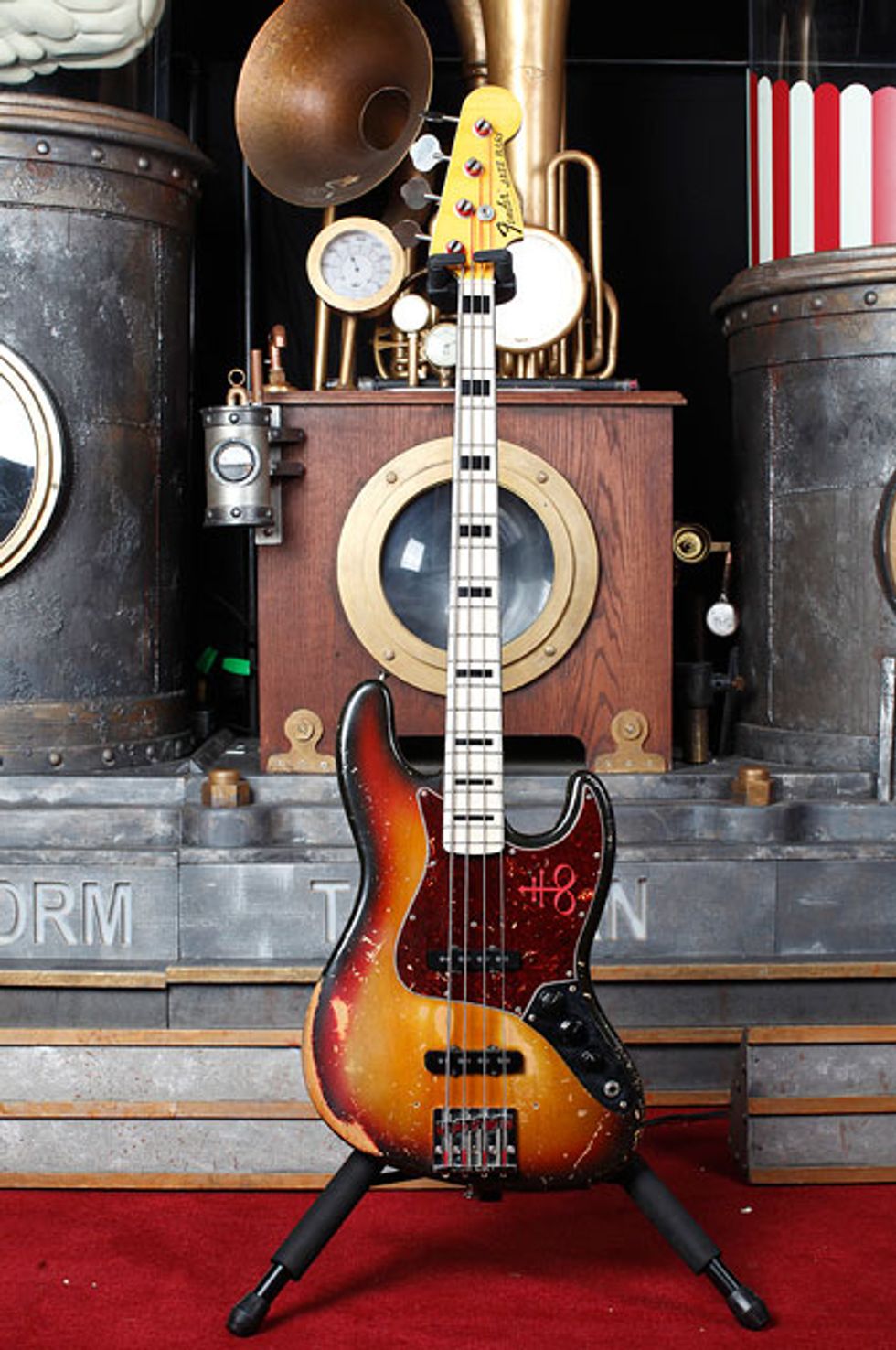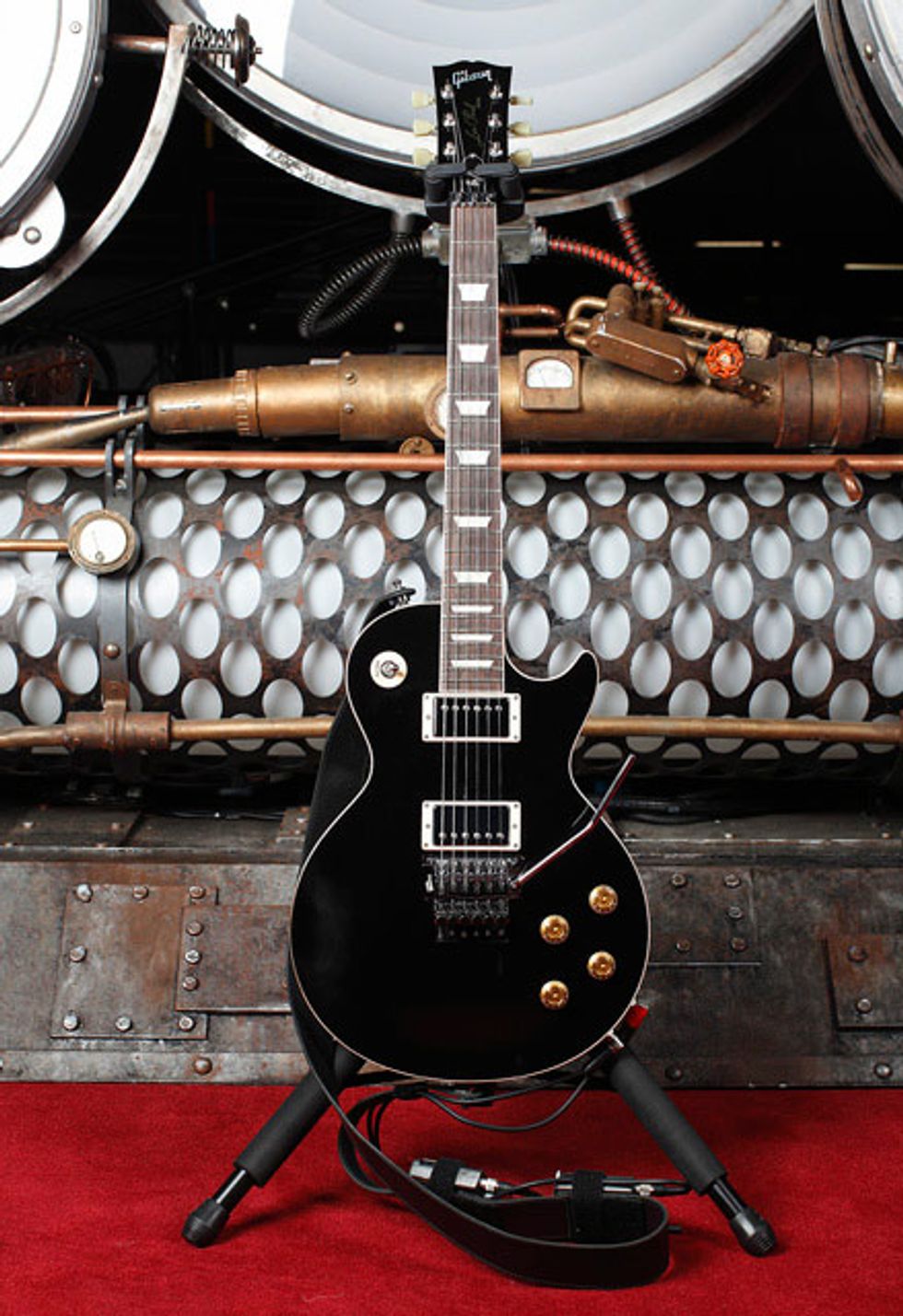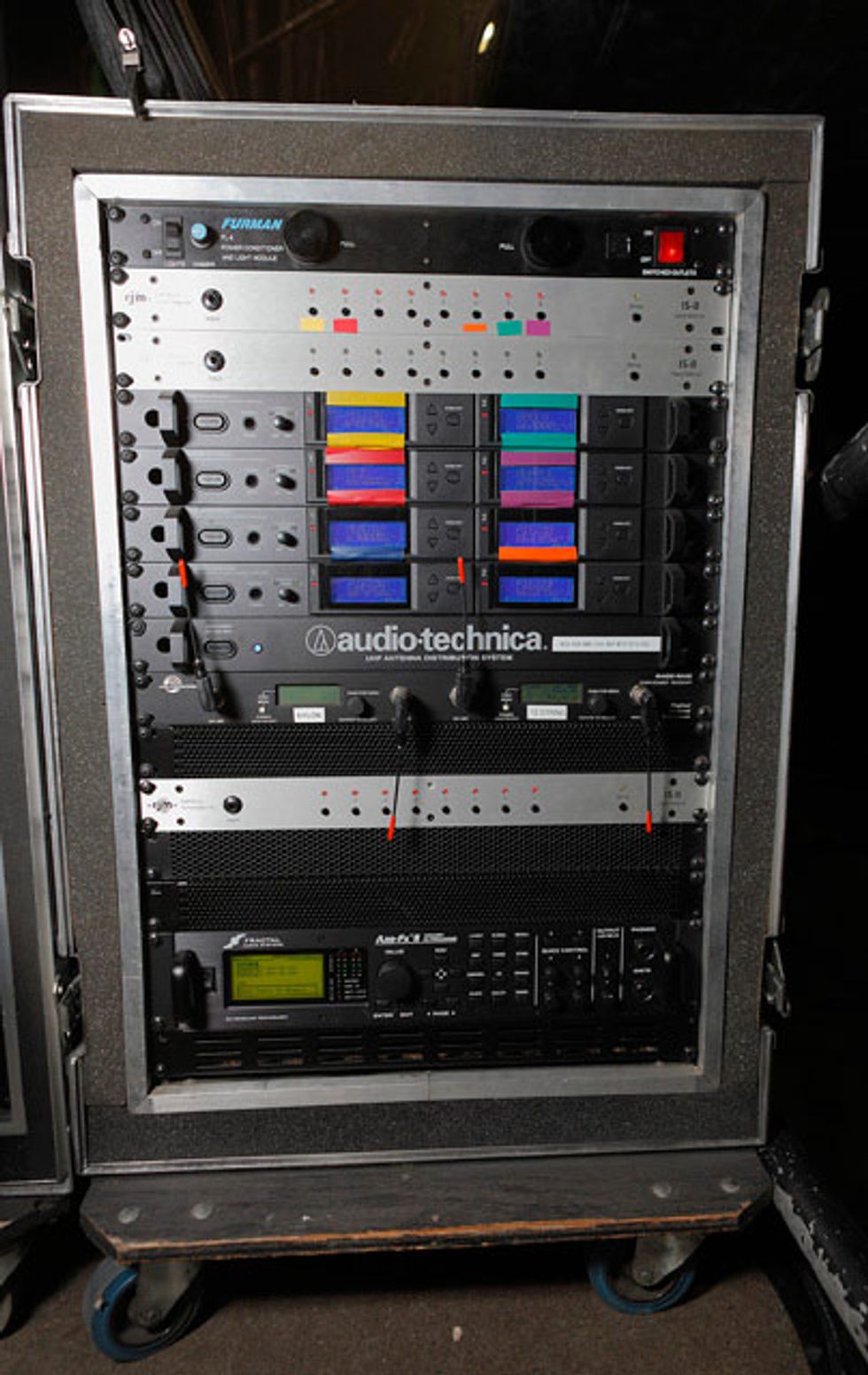 Click here
to read our interview with Alex and Geddy!