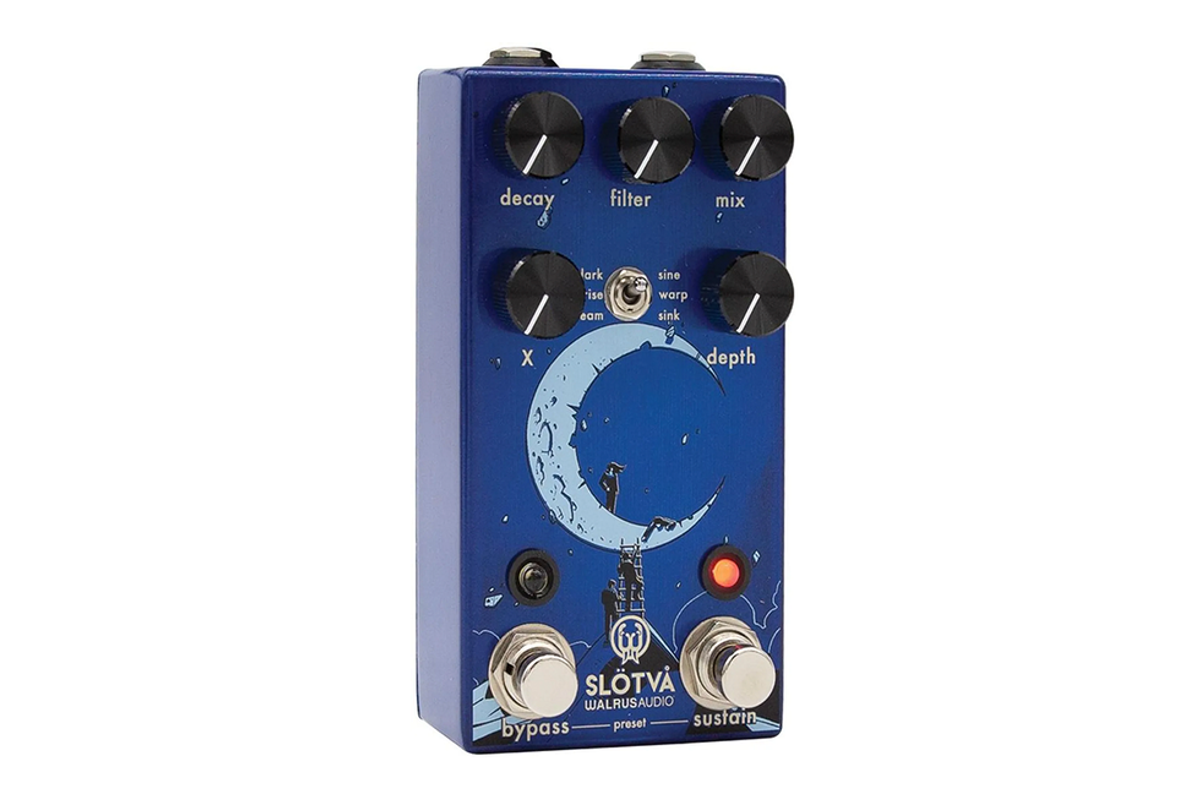 Presets extend the flexibility of an already expansive and easy-to-use reverb.
Intuitive. Great range in all controls. Well-built.
Some digital artifacts at long decay times.
4
4.5
4.5
4.5
Walrus Audio is a prolific builder, but, as the five reverb pedals in their lineup suggest, they have a real affinity for manipulating time and space. The beauty of the Slötvå reverb (which is derived from the company's very similar Spin FV-1 chip-based Slö reverb) is how satisfying and simple it makes dramatic shifts between time/space textures.
---
Slötvå's big departure from the Slö model is the addition of three presets, enabling quick switches between vastly different reverbs. But Slötvå's interface is also pretty easily mastered and manipulated on the fly without using presets. And that operational flexibility makes Slötvå just as capable of delivering surprises as predictable, repeatable results.
Slötvå's three algorithms all range to super-long decay times, especially when you hit and hold the sustain button. "Dark" adds a minus-one-octave signal, rise adds an almost reverse-like swell effect, and dream adds a latch function that effectively "freezes" the reverb signal. In all three modes, the octave content can reveal chorale-style overtones and discernibly digital artifacts at long decay times. Some players love and utilize these sounds to great effect. So, try before you buy if you don't know where you stand. If you're untroubled by a little shimmer at expansive settings, however, Slötvå is a fun, intuitive, and performance-practical way to source a genuinely expansive range of unobtrusive to ambient reverb sounds in a compact, easy-to-wrangle unit.