Way Huge Red Llama MkIII Smalls Review
A beloved early boutique OD returns smaller and, just maybe, even sweeter.
Well-built and easy to use. A quick route to harmonic-rich, succulent, tweed-style overdrive.
Most won't miss the lack of any EQ knobs, but some players might desire the added level of control.
4.5
4.5
5
4.5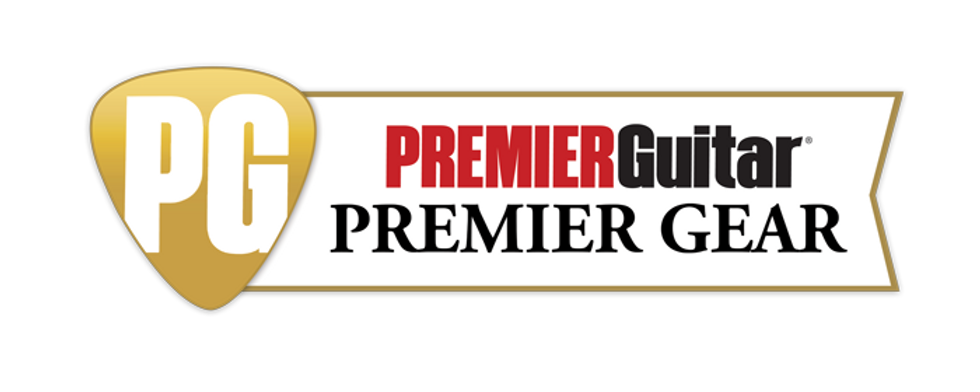 The Red Llama overdrive was among the very first production boutique overdrives when it was released in 1992. And high resale prices for the original and the full-sized reissue say a lot about players' ongoing affection for the circuit. Outwardly, the Red Llama MkIII Smalls looks like a newer, smaller rendition of the popular Red Llama overdrive. And, if you're into overdrives and saving space, that's a good thing. But size reduction isn't all that's going on here. As Way Huge tells it, Jeorge Tripps decided to mark the 30th anniversary of the original's release by scouring supplies of available components to find those that would make this a faithful recreation. How successful was Tripps? Well, we don't know how much that part-sourcing effort had to do with it, but the sound and feel of the MkIII suggests he hit his mark.
---
Petting Zoo
Like the original Red Llama, the MkIII has just two knobs, for drive and volume. "What, no tone control!?" Fair question. But while the MkII and the limited 25th Anniversary rendition did feature a tone control, those who have played the tone-knob-less original know that the circuit acquits itself quite well as-is thanks to a balanced frequency range that most guitarists don't feel the need to tweak. Such austerity makes even more sense here on the bijou Smalls enclosure: a brushed-aluminum red metal box that measures just 4" x 2 ¼" x 1 3/8". The rest of the equation is, obviously, pretty simple. There's a footswitch for on/off (true bypass), an indicator LED, and a center-negative 9VDC jack between the top-mounted input and output. All in all, this little brick feels rugged and well built, and it's sized to maximize space on your pedalboard without tipping into the "mini-pedal" bracket.
Tweed Suit
Although it's been around for three decades, and a plethora of feature-packed overdrives have hit the scene since it first appeared, the Red Llama somehow still sounds just right when you plug it in and go at it. I checked it out with a Fender Telecaster, Gibson Les Paul, Friedman Dirty Shirley Mini, and a silver-panel Fender Princeton combo. And at every turn, the MkIII quickly reminded me what was so likable about Tripps' design in the first place (or, to be more specific, Tripps' reworking of Craig Anderton's Tube Sound Fuzz circuit from a 1977 Guitar Player magazine DIY project, which was his initial inspiration).
The Red Llama's core sound, which is often billed as "harmonic tweed overdrive," is thick, juicy, and chewy. There's a nice tactile sense of compression in the attack, too, but never at the expense of articulation. And there's plenty of clarity even when you dial up the drive nice and high. The Red Llama is definitely not a Tube Screamer derivative in terms of sound or design roots. But it covers some of the same territory if you're looking to get away from the ubiquitous green meanie, and it shares a TS's ability to add cranked-tube life to amps at lower volumes. It's also the kind of pedal you can keep on constantly and a very effective way of boosting an amp at the edge of breakup into more toothsome overdrive. The drive control has a good, useful range, too, rolling from fat-boost to a hairy high-gain OD that sounds almost like a warm fuzz when you push it. And the volume (aka output) can easily shove an amp's front end to the point of distortion.
The Verdict
The Red Llama MkIII Small's juicy, succulent, and dynamic overdrive make it suited for just about any rig in any style. And when a lot of ODs have started to sound very same-ish, it's remarkable that it remains so distinct, characterful, and loveable—even after 30 years.
Way Huge Red Llama Overdrive MkIII Demo | First Look