Big, loud amps and a handful of PRS guitars power one of modern rock's most formidable guitar duos.
On his pedalboard, Kennedy runs a Fulltone Ultimate Octave, MXR GT-OD, Dunlop MC404 CAE Wah, Line 6 MM4 Modulation Modeler, Fulltone Deja 'Vibe, and a Boss TU-2 Chromatic Tuner.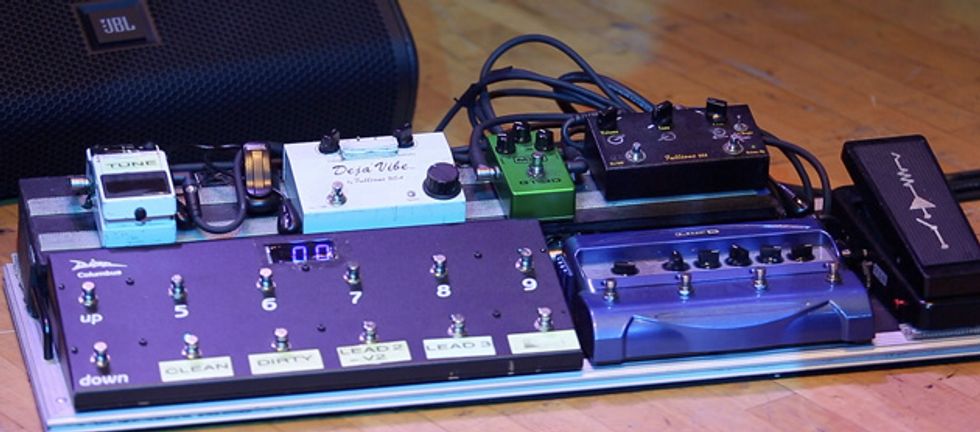 Special thanks to Jeremy "Frosty" Frost and Ian Keith.

Click to subscribe to our monthly Rig Rundown podcast: