Rig Rundown: Animals as Leaders [2017]
Investigate how progressive rockers Tosin Abasi and Javier Reyes weave emotive jams with 16 strings, both tube heads and digital amp modelers, and a stockpile of stomps.
Inspired by the recent spur of ergonomic guitar designs and custom builds he's played, Tosin has been working with Ibanez on this all-original body for his latest signature that's been in the prototype stage for over a year. Although it is an 8-string guitar, it has a major belly scoop to reduce heft and increase playability. It has a fanned-fret neck that allows the bass strings to have a longer scale length (27"), while the treble strings are on a traditional scale (24.75"). Tosin prefers the sound of bolt-on guitars (and acknowledges that this will reduce production cost) and it is loaded with his signature Fishman Fluence pickups. Tosin uses D'Addario NYXL custom 8-string sets (.0095-.074) and Dunlop .73 mm signature picks (similar to a Jazz III, but slightly larger).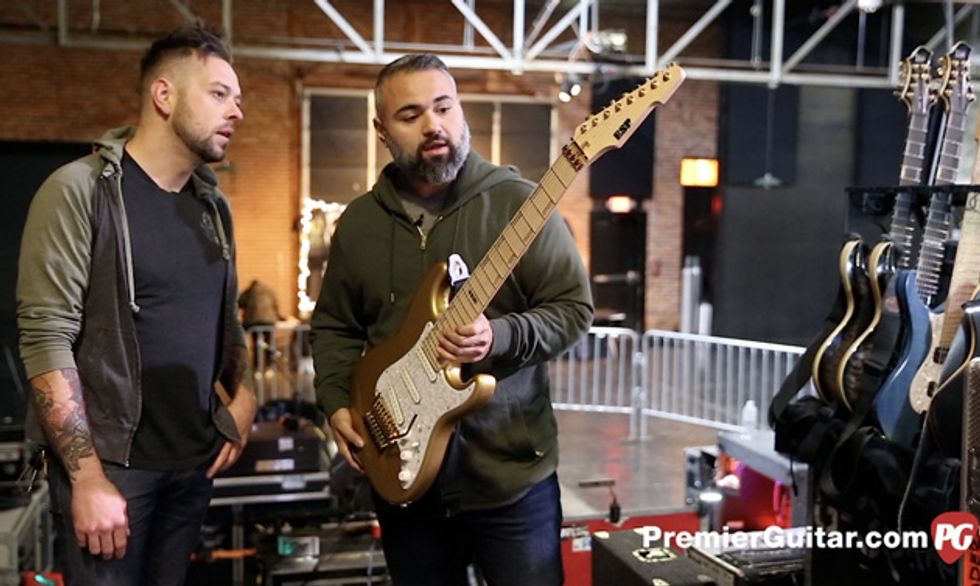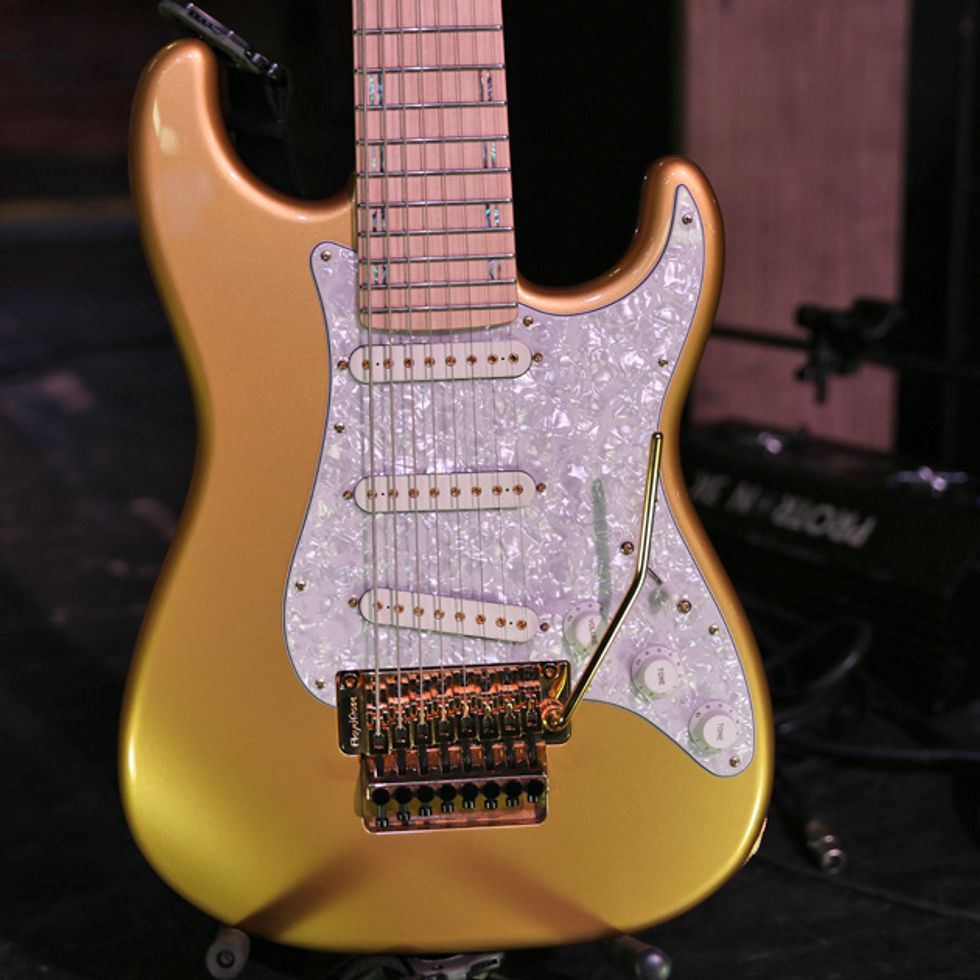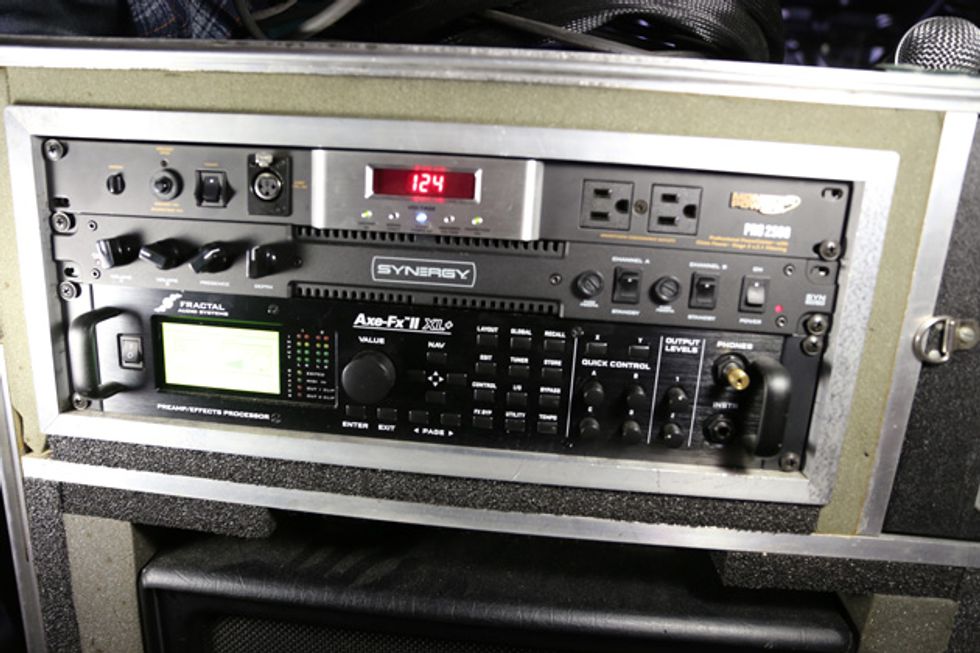 Click to subscribe to our weekly Rig Rundown podcast:


Click to enter for your chance to win a set of Tosin's signature Fishman Fluence pickups.
---
---