Humor, great stories, and killer tones (courtesy of rare guitars and boutique amps) abound in this studio sit-down with one of contemporary Nashville's most respected artists.
Buddy Miller is a pillar of the Americana music scene, with a wide set of reference points that encompass country, rock, jazz, blues, folk, bluegrass, and more. So, it's no wonder our conversation about the gear in his comfortable and well-stocked Nashville home studio included references to his work with Robert Plant, Emmylou Harris, and Richard Thompson, as well as the tone of Joe Willie Duncan and his Unitar.
We visited the guitarist and producer just as Buddy and his wife Julie, longtime songwriting and performing partners, were about to release their first album together in a decade: Breakdown on 20th Ave. South. The album is full of Miller's lush guitar, with nasty low-end baritone growls, the bark of his Wandres, and expansive tremolo adding rich colors to the couple's smart, soul-deep lyrics.
As we talked to the Grammy-winning producer—who's also won 13 Americana Music Awards and leads the house band at the annual Americana Music Honors & Awards show, and was music director for two seasons of TV's Nashville—we sat in front of his classic Trident B Range console, which once served in San Francisco's historic Hyde Street Studios. Miller showed us a fraction of the fascinating and distinctive instruments in his collection: from the mando-guitar he played on Lucinda Williams' "Car Wheels on a Gravel Road" to the salt-and-pepper team of Wandres that are his mainstays, familiar to many from his tours with Robert Plant and Alison Krauss, and Plant's Band of Joy. Though it all, though, what he most often displayed was the humility and humor that, in combination with his talent, has made him one of Nashville's most beloved modern musical fixtures.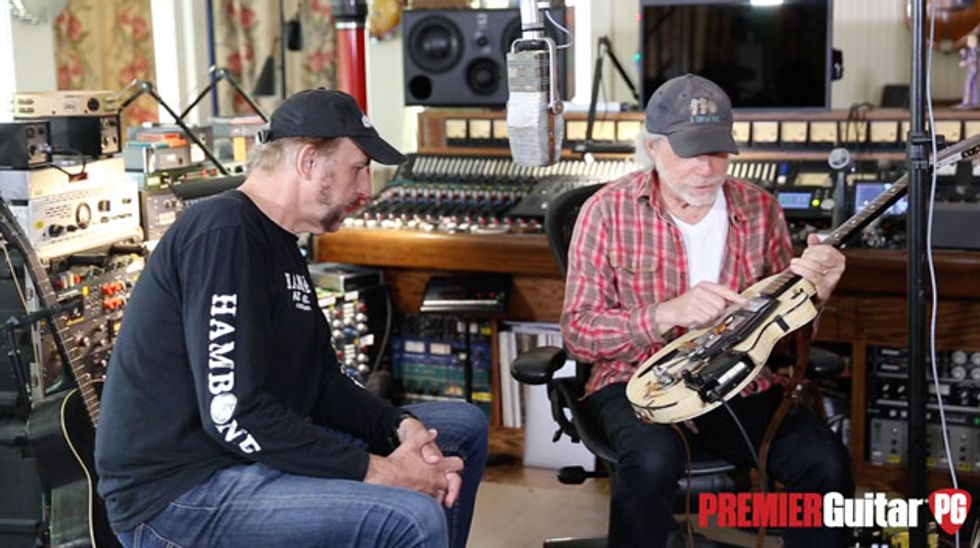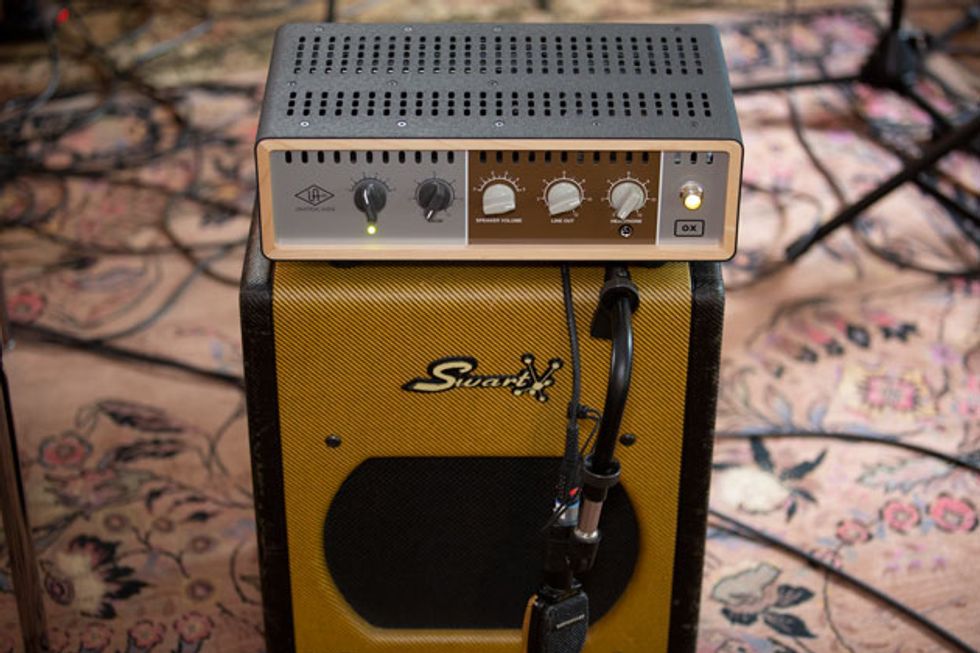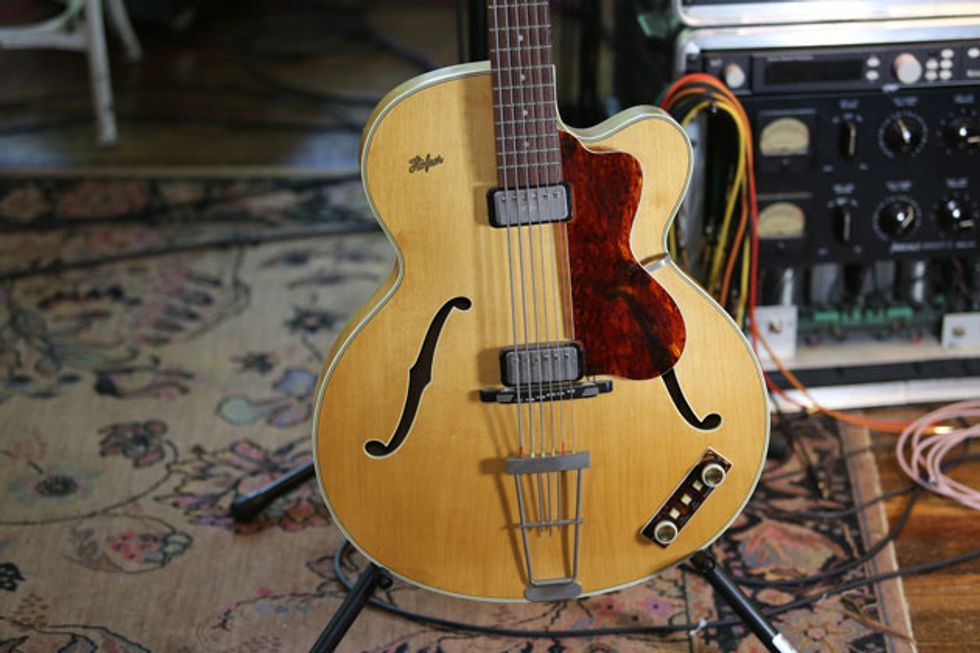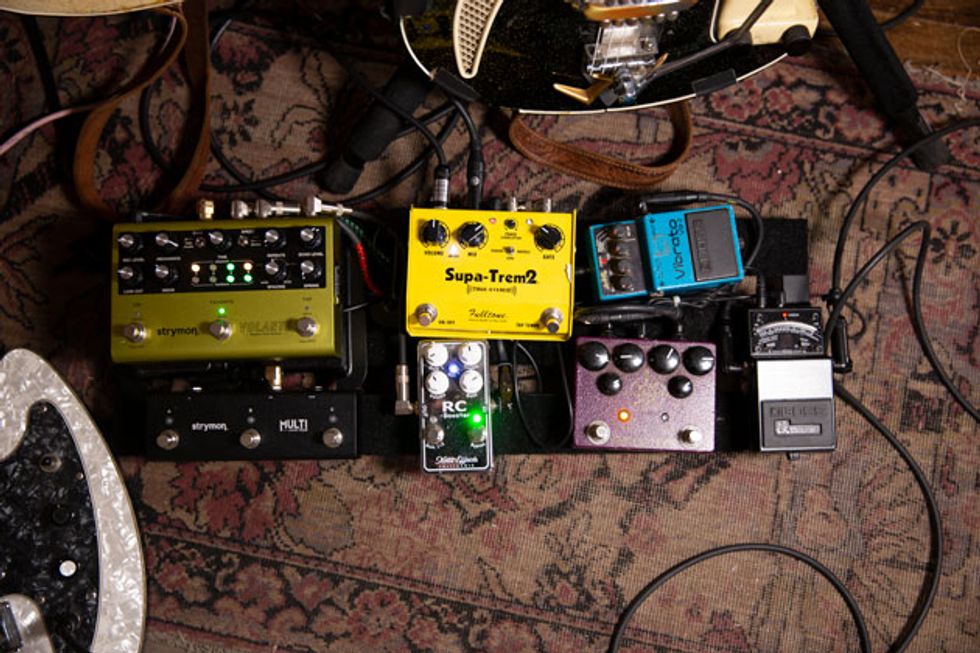 Click to subscribe to our weekly Rig Rundown podcast:

D'Addario Micro Tuner:http://ddar.io/Micro.Tuner
---
---