Rig Rundown: Jason Isbell & The 400 Unit
"Cooder-casters," boutique amps, classic Gibsons, and a healthy amount of pedals give fire to Isbell's brand of Southern-bred rock.
Tech Michael Bethancourt designed and built Isbell's effect system. Pedals live in drawers, not the floors. At his feet is a RJM Mastermind GT22 Midi Controller, Selah Effects Quartz Timer, Mission Engineering Expression Pedal and a TC Electronic PolyTune 2 Noir that live on a Trailer Trash ProSeries 30"x18" Pedalboard w a built junction box featuring six inputs, seven outputs. Ac provided by a T-Rex. The junction box on Isbell's pedalboard was built by Randy Gabbard, at Tour Supply Nashville. Wampler Faux Tape Echo was modded by Eastside Music Supply in Nashville, TN. Best-Tronics Pro Audio in Chicago assembled all pedalboard looms. Jason's loom and junction box were my design, and all else (regarding Jason's rig only) was designed, built, wired, etc. by me personally.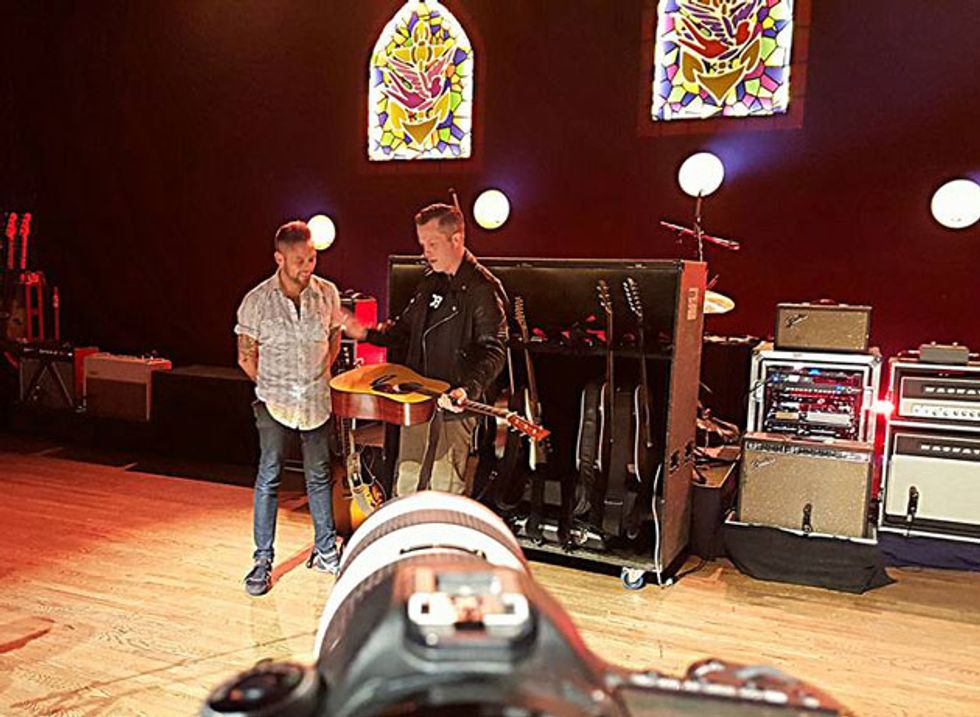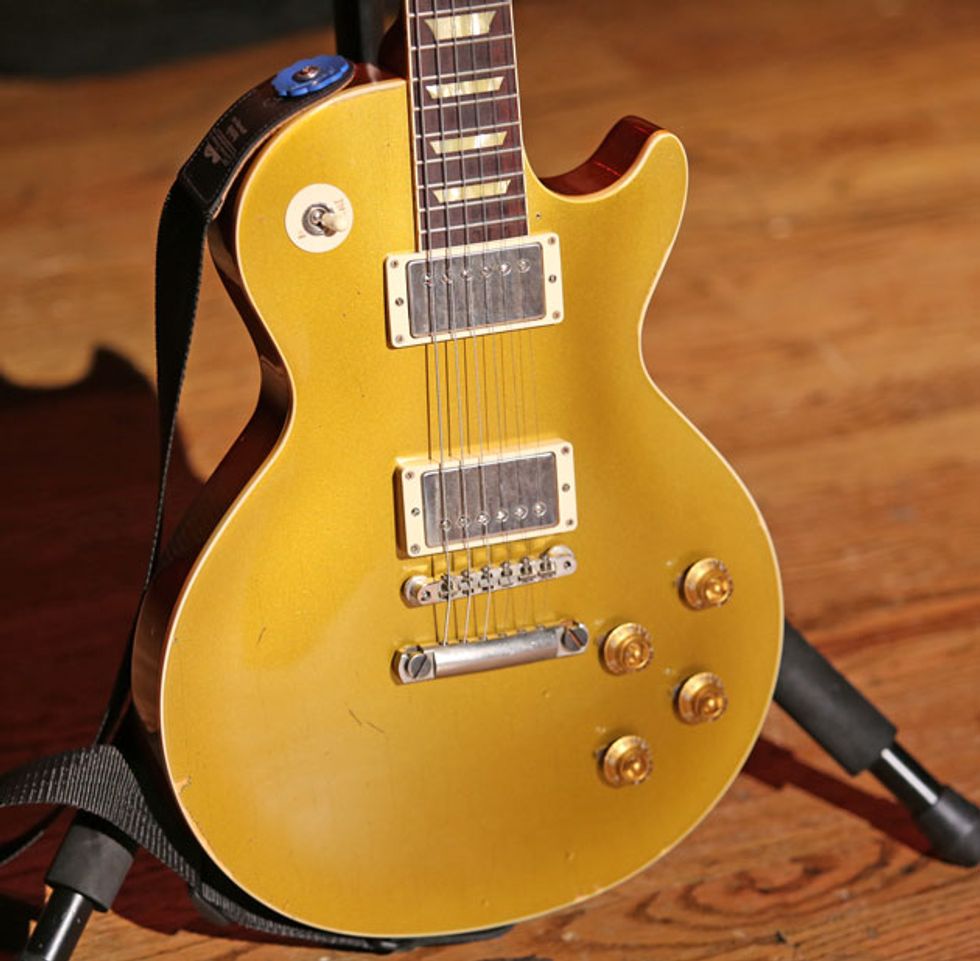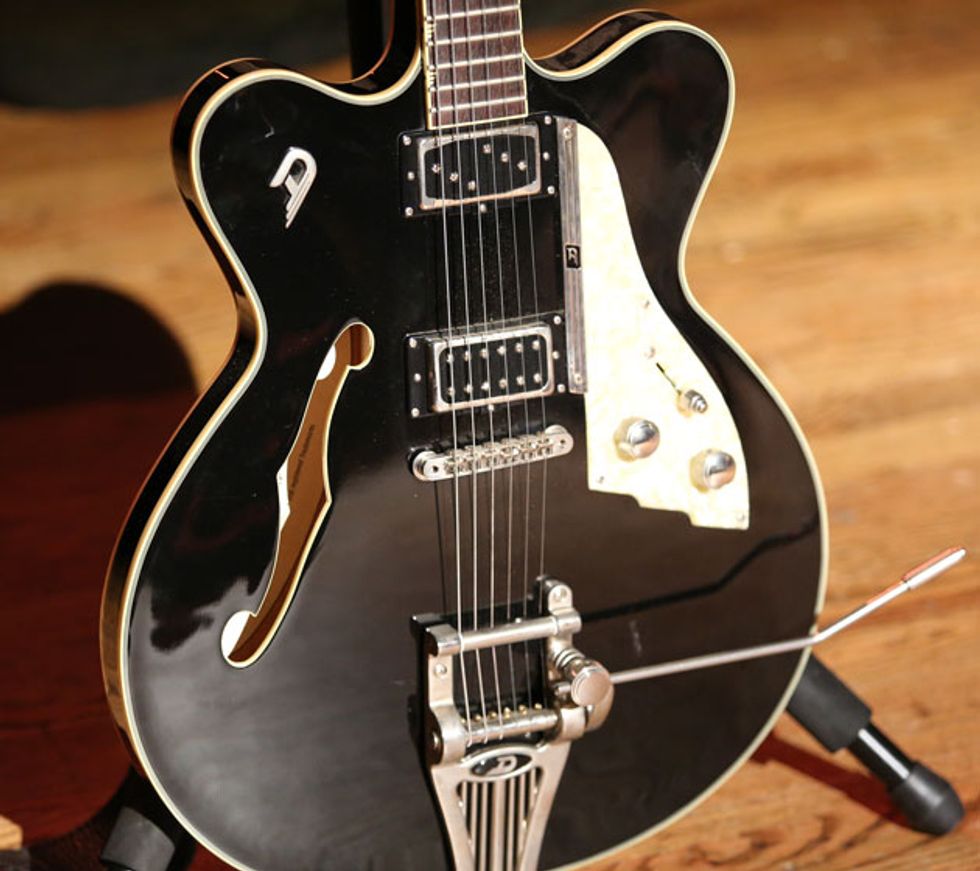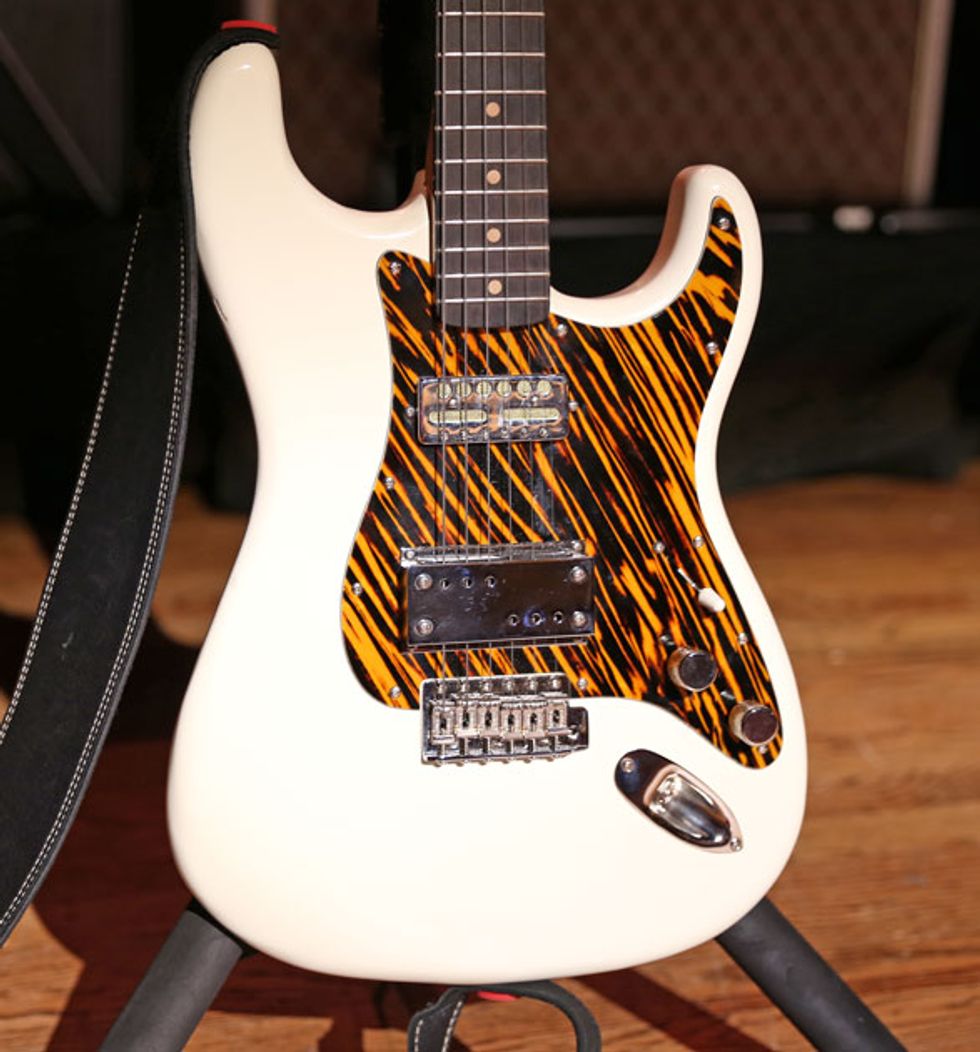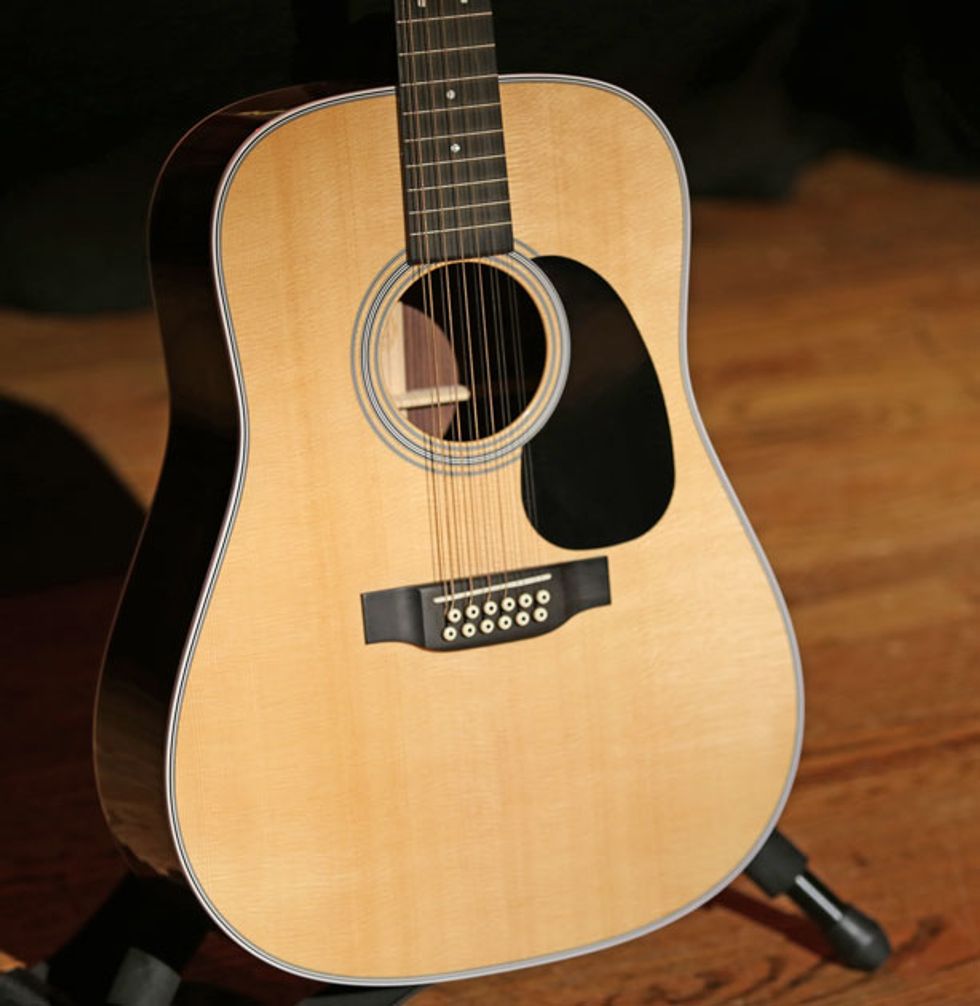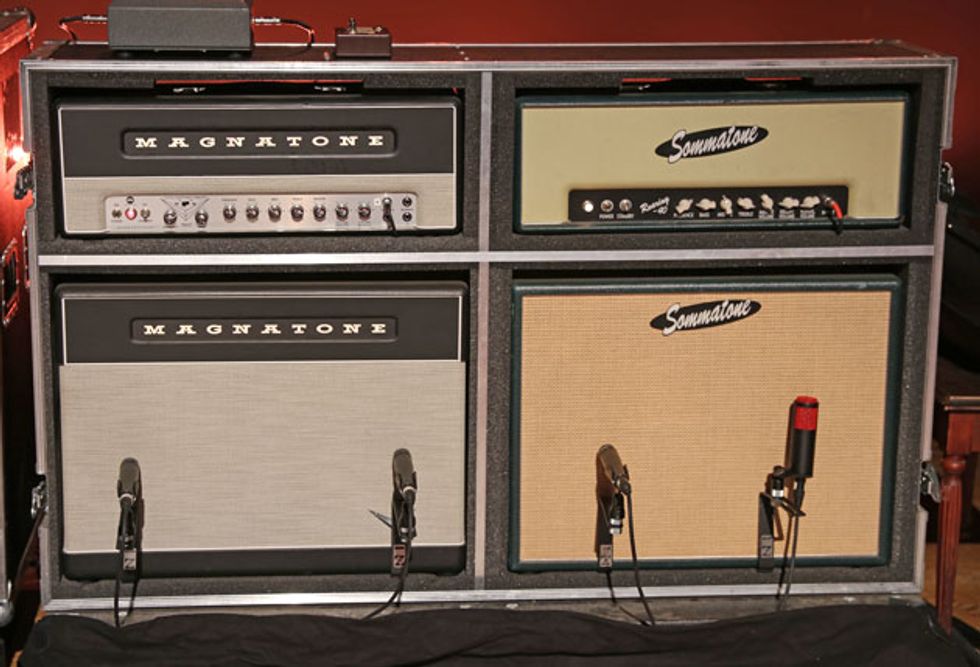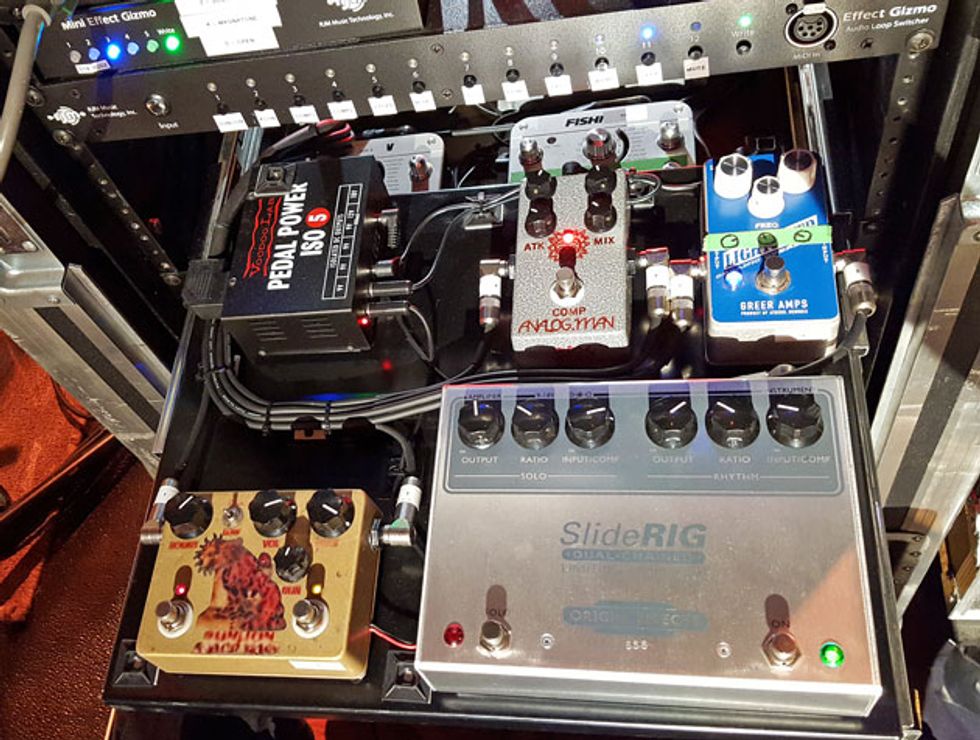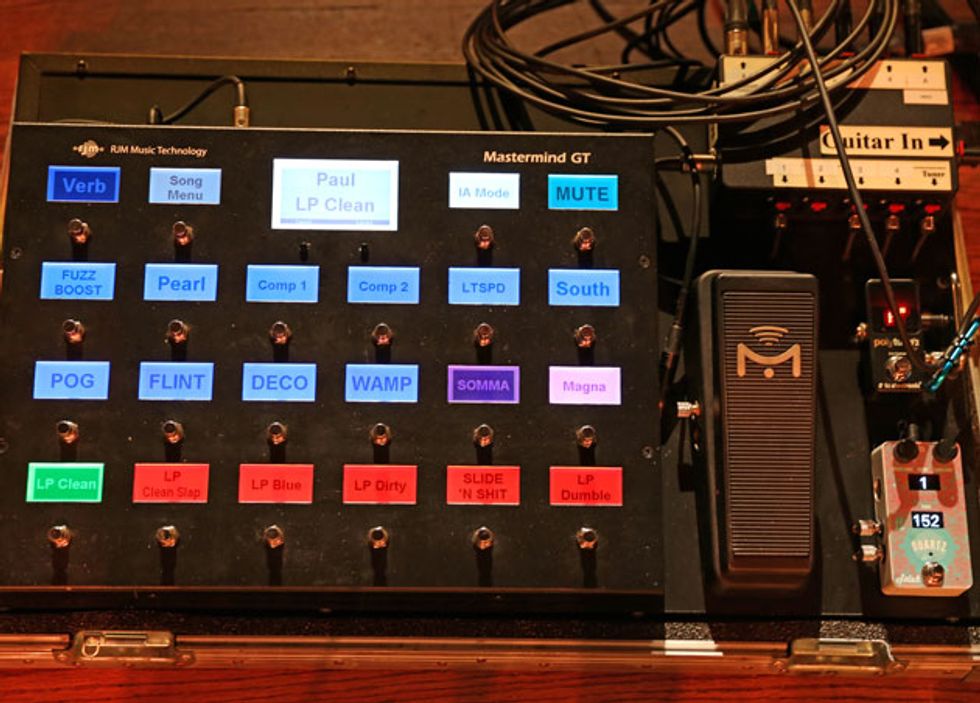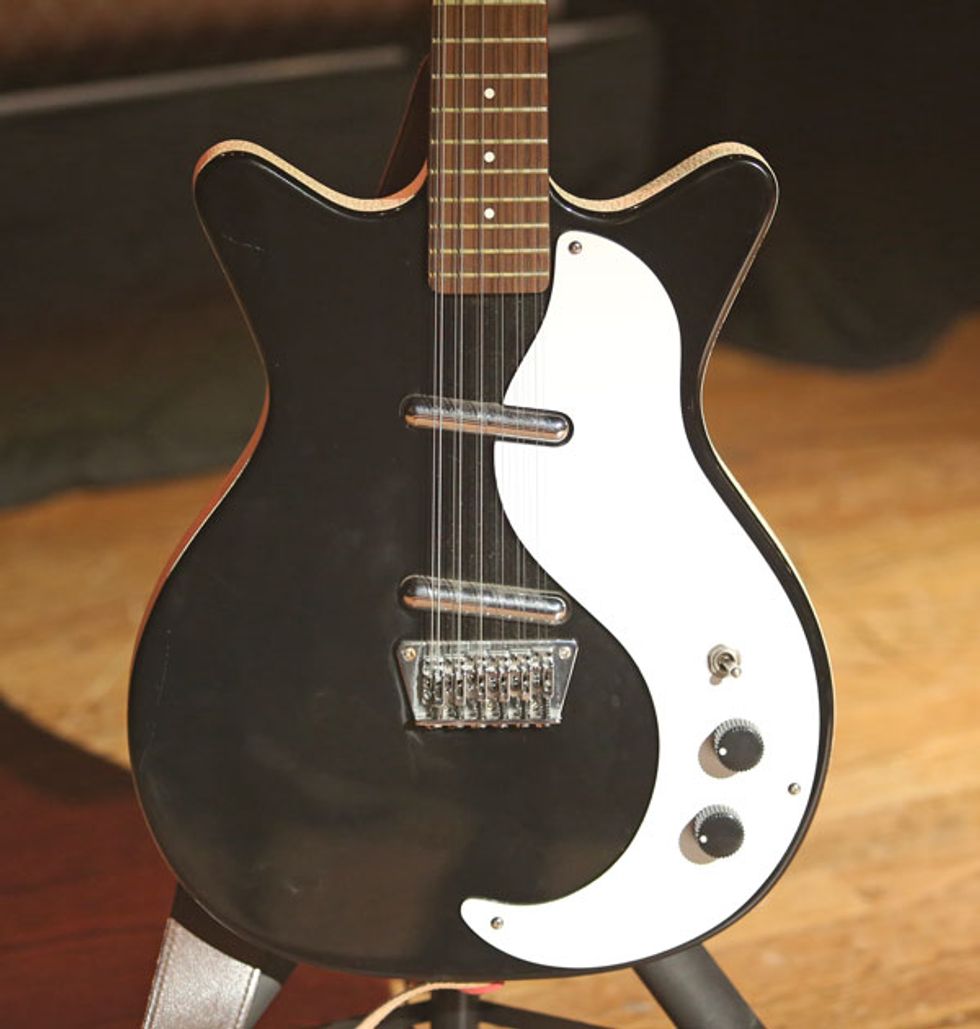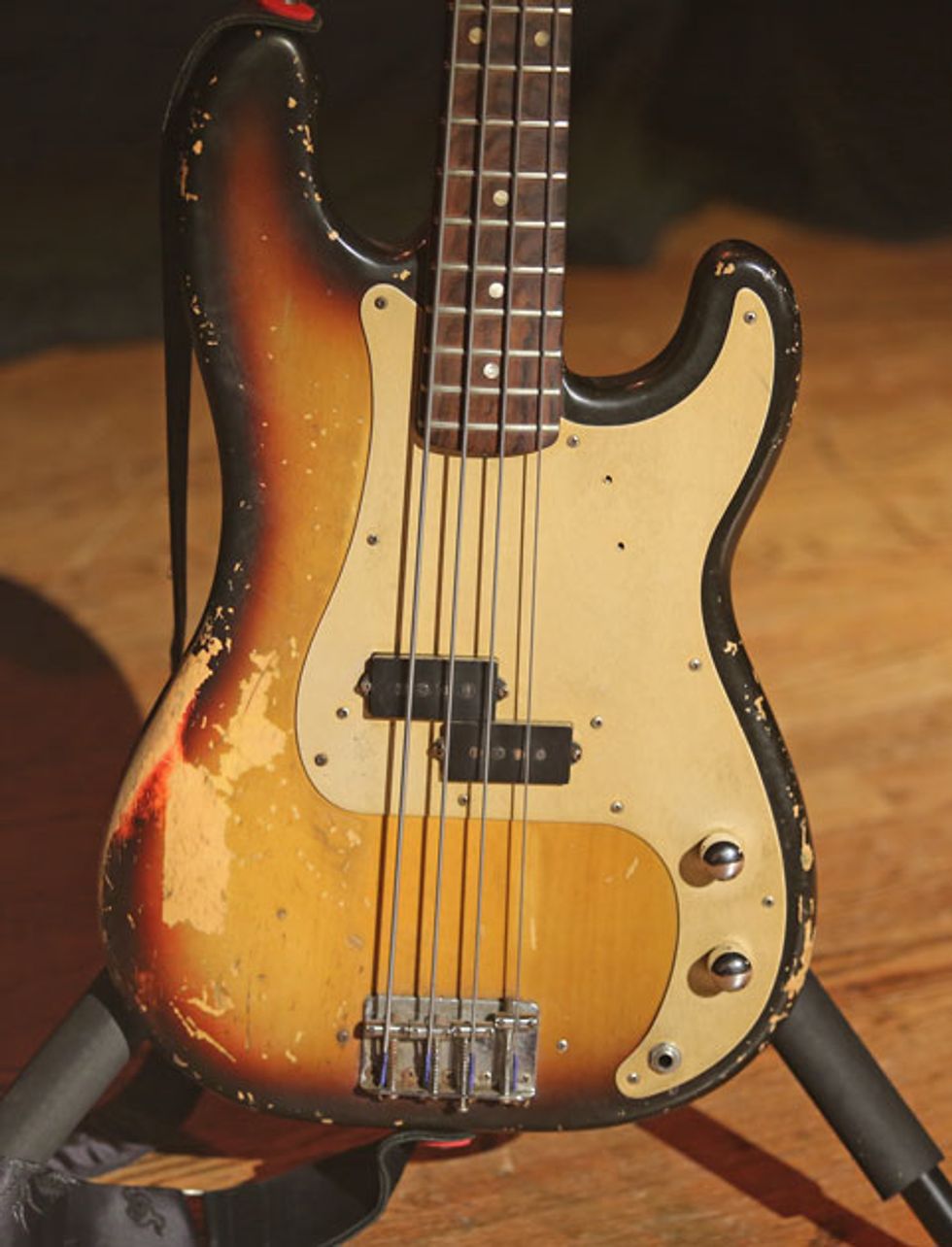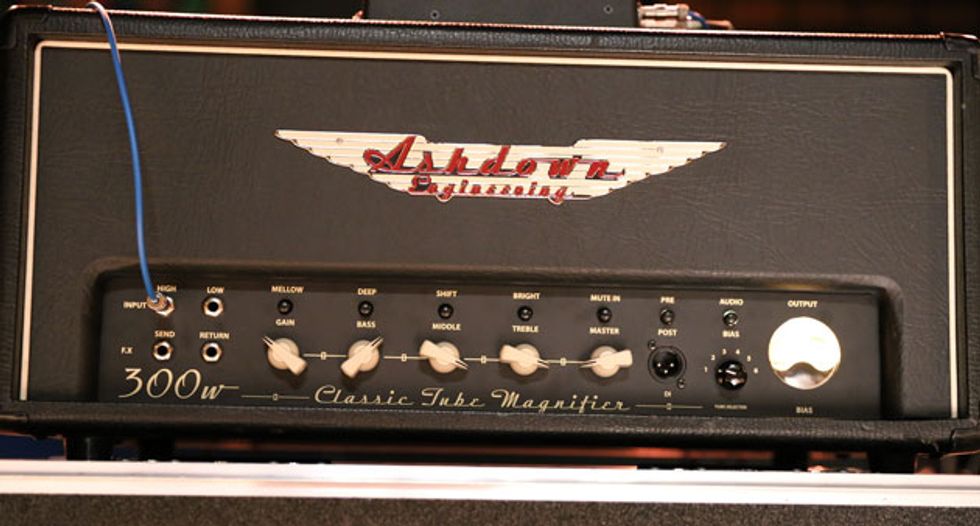 Special thanks to Tech Michael Bethancourt for taking PG through the nuts and bolts.