Rig Rundown: Nine Inch Nails
Robin Finck and Alessandro Cortini create the perfect drug for NIN fans with a bevy of heavy-hitting custom guitars and basses and a high-tech hybrid setup that marries digital with analog.
Alessandro Cortini says this custom Ibanez RG is the dream of his 14-year-old self. It has a maple neck, '90s EVH DiMarzio humbuckers from an old Ernie Ball Music Man model, and custom circuitry made by Italian guitar modders MIGI and Fago. All of Cortini's Ibanez guitars have Luminlays to help him navigate the fretboard during the intense lights of a NIN concert.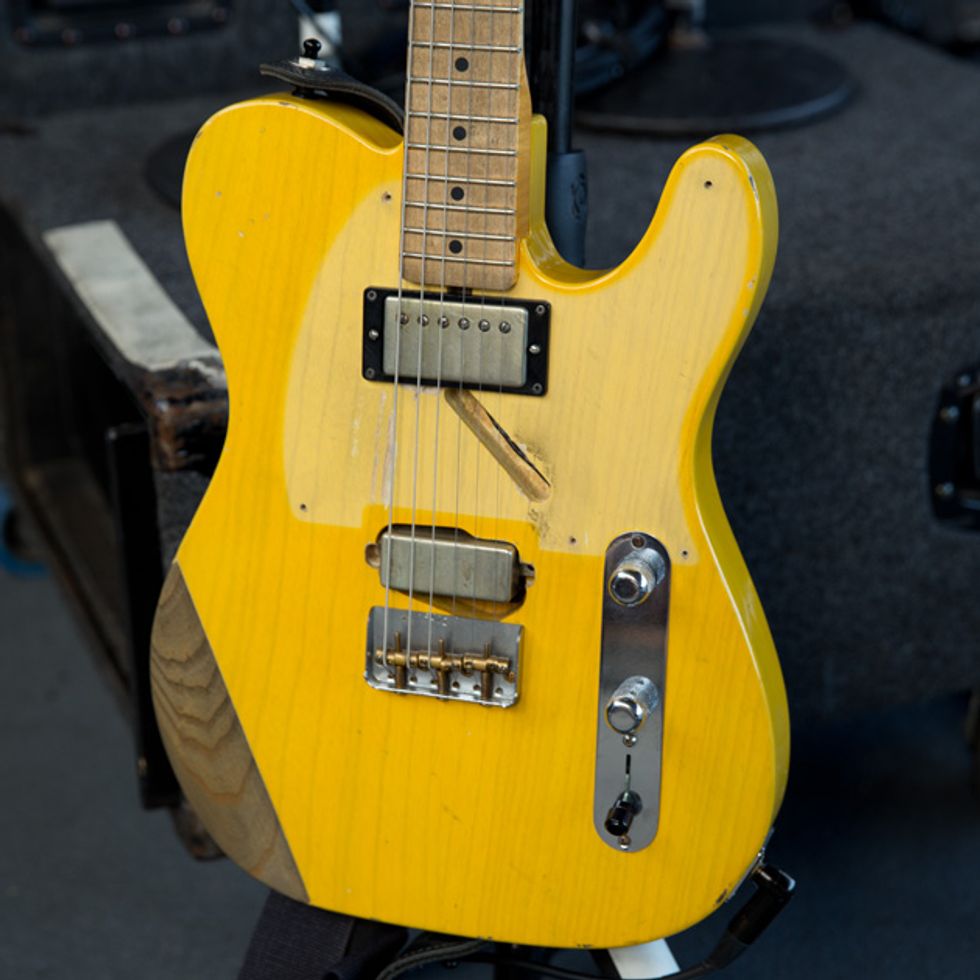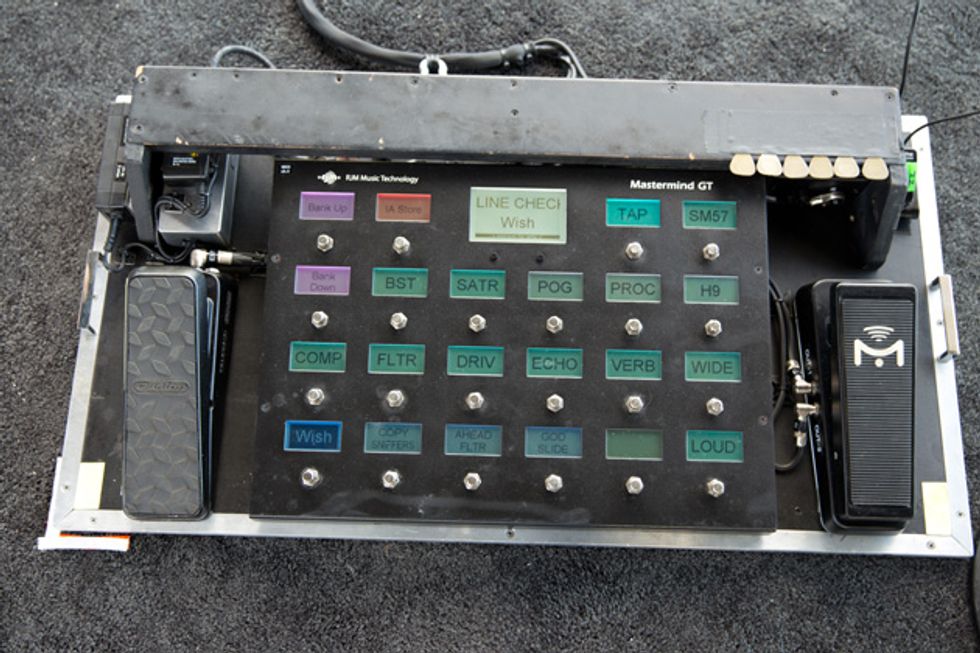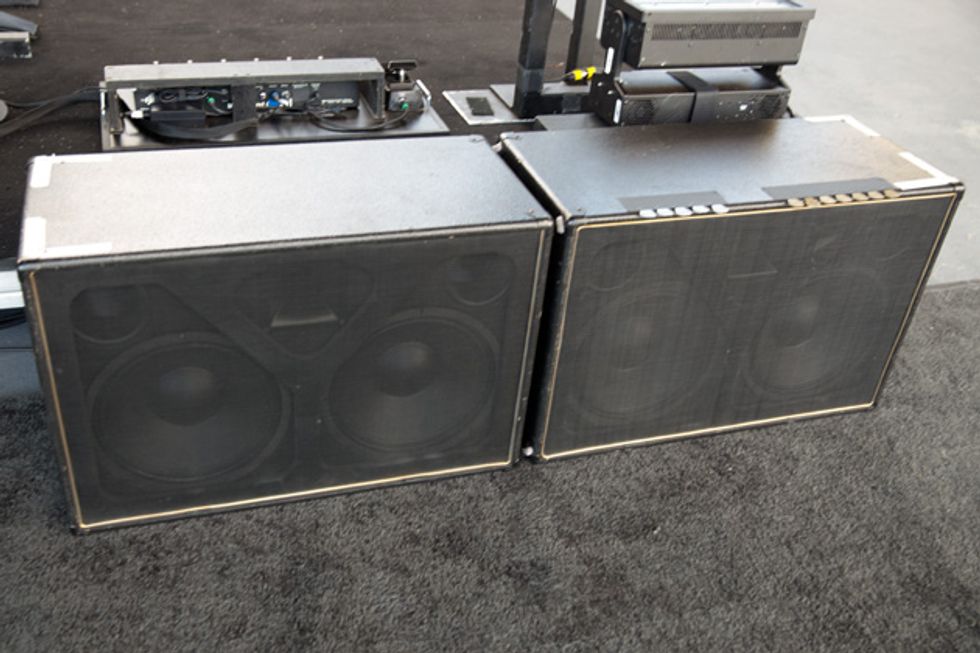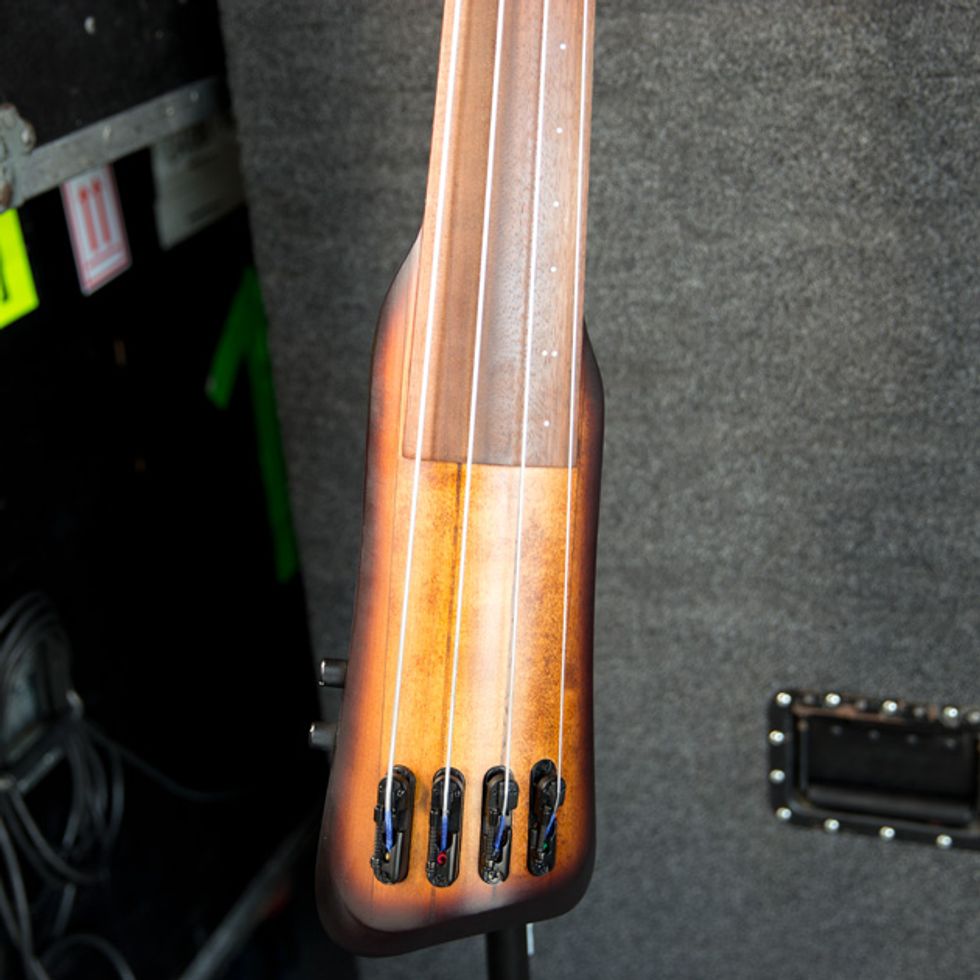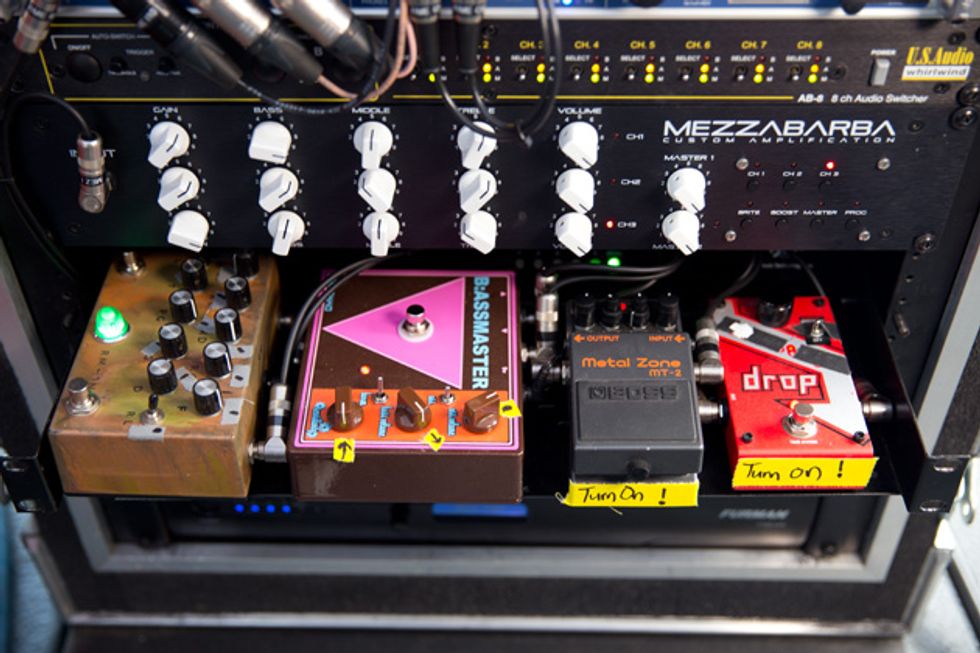 Click to subscribe to our weekly Rig Rundown podcast:

 
---
---