Rig Rundown: Pierce the Veil's Tony Perry
The lead guitarist behind the post-hardcore band discusses what specs he likes in his signature ESPs and why he prefers going digital on the road.
Here is the aforementioned '71 Super Lead that the core of his Kemper's tone is mimicking. The head was supercharged by adding another preamp tube for another gain stage and a resonance knob on the rear panel that bypasses the amp's low-end circuitry to avoid getting a flubby, muddy sound.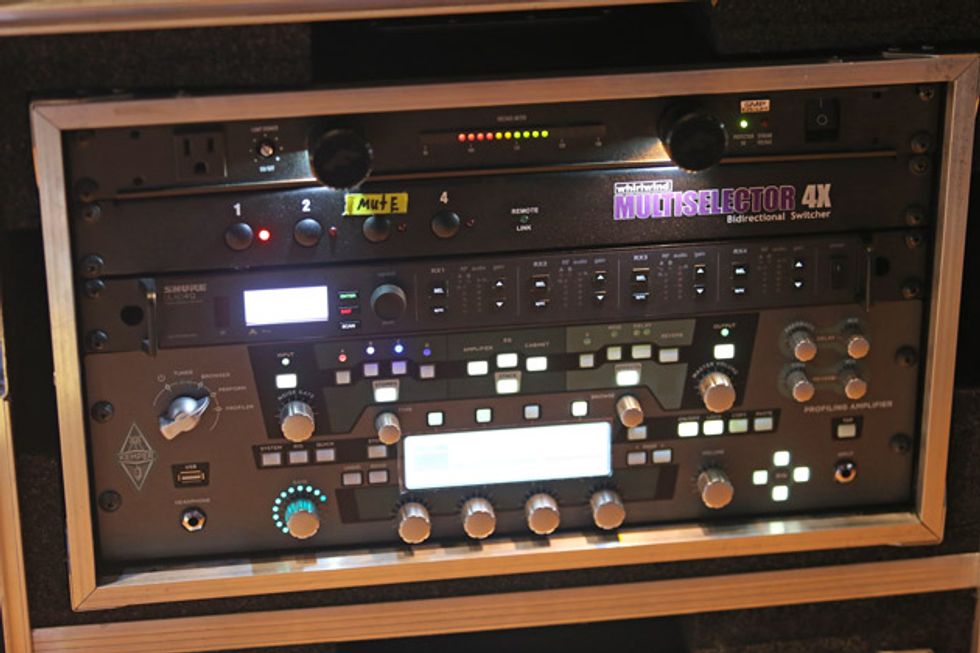 Click to subscribe to our monthly Rig Rundown podcast: