Rig Rundown: The Black Keys [2019]
From rocking garages to filling arenas, Dan Auerbach's gear has always been odd and eccentric. Still keeping it weird, he spotlights axes from a teenage hero, a custom build influenced by an industry master, and a token of his success in the shape of a Holy Grail Gibson.
So, what led to The Black Keys ending their unannounced hiatus? Well, for Auerbach, it was the same guitar that started the ascent up this crazy rollercoaster—Glenn Schwartz's 10-string hollowbody. James Gang and Eagles ace Joe Walsh was jamming with Auerbach at Easy Eye and the two brought up Schwartz and how his ferocious playing impacted them both. Auerbach spent any free time he had during high school to make the trek from Akron to Cleveland to see Schwartz play. Walsh coincidentally looked to Glenn as a guitar hero and eventually took over for him in the James Gang when Schwartz left the band, moved to California, and formed Pacific Gas & Electric. (You can see the trio of guitarists jam at Nashville's famed Robert's back in 2016.)
Auerbach and Walsh got Schwartz down to Nashville to record him at Easy Eye Sound Studio. The session was inspiring and provided Auerbach the visceral memory of why he loved the Black Keys. The next day he called Carney, they put a session on the books and Let's Rock was made.
Premier Guitar made the comfortable drive south to Atlanta's State Farm Arena to not only check in with Auerbach's longtime tech Dan Johnson, but the guitar master himself makes a cameo to talk all things guitar, including Glenn's aforementioned 10-string that was loaned to him after a recent Cleveland gig. Other 6-string highlights include a gold-foil-loaded Peavey Razer gunning for the T-Model Ford mojo, a lawsuit-era Ibanez SG, a custom-build (by Dan Johnson) that echoes back to industry heavyweight Paul Bigsby, and surprisingly enough, a '59 burst. While there, we also spoke with new bandmembers Delicate Steve, and the Gabbard brothers (Andy — above left — and Zach who are also 2/3 of the Buffalo Killers) from Akron, who all show off the goodies they bring to the arenas to back their longtime buds.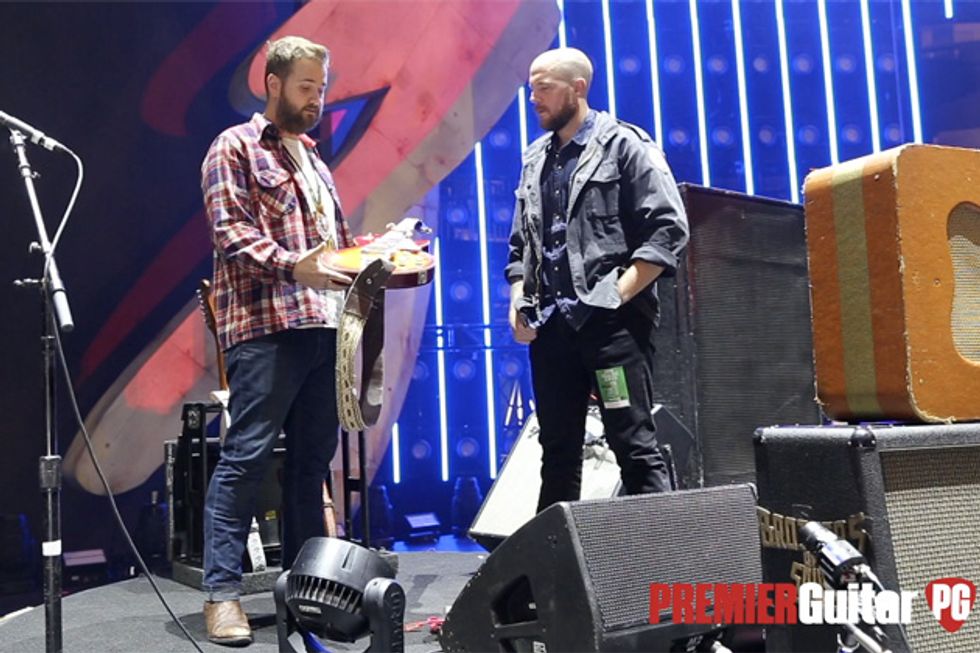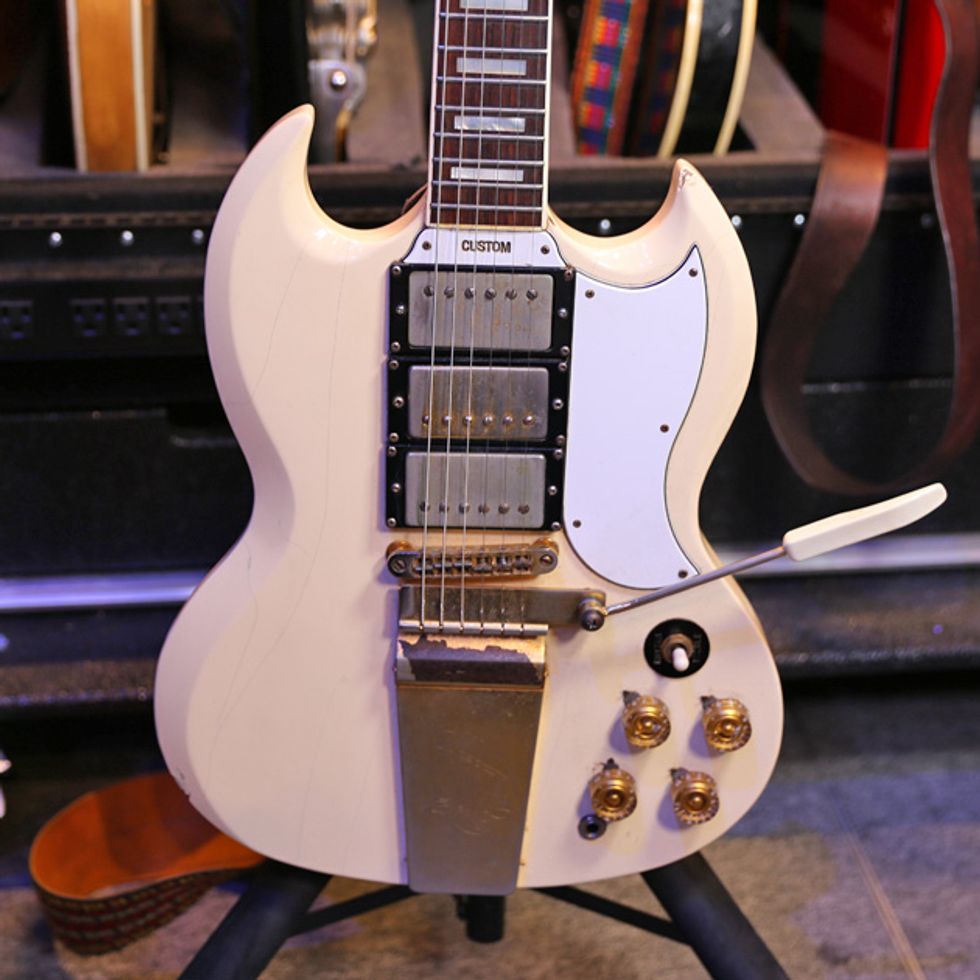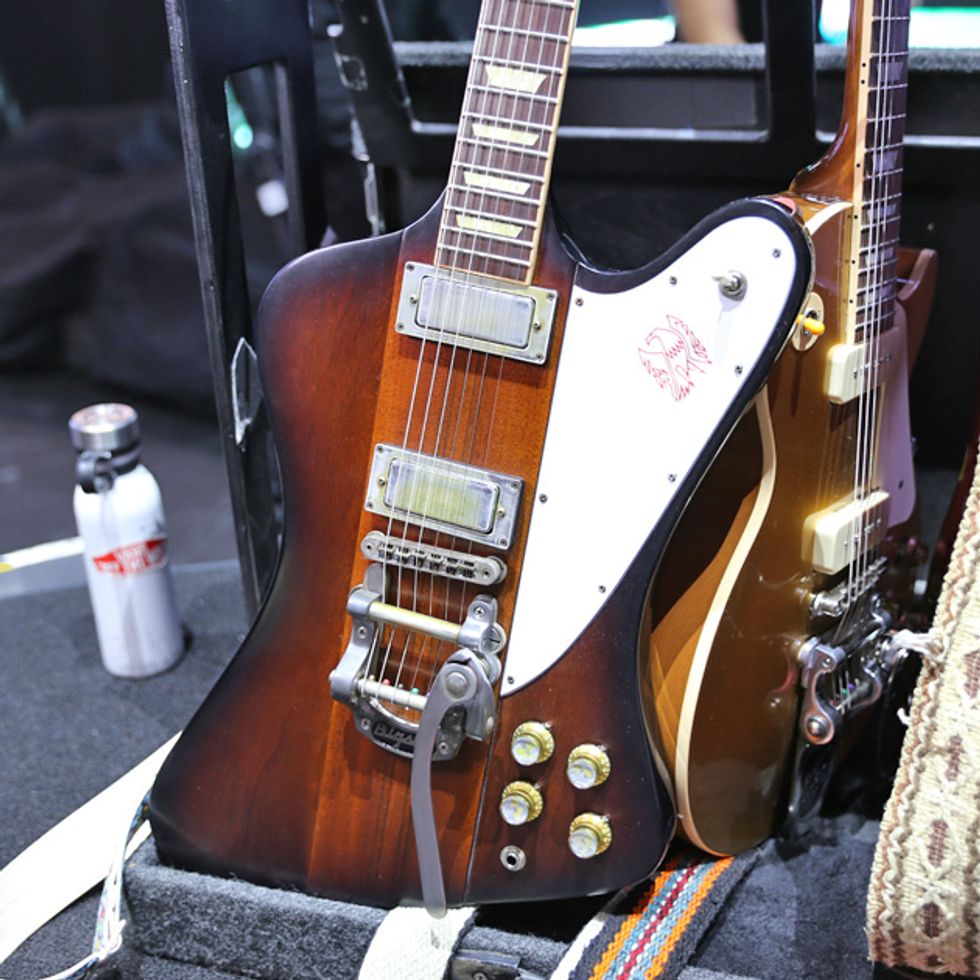 ---
Click below to listen wherever you get your podcasts:
---
D'Addario XT Strings:https://ddar.io/XT.RR
---
---
---