Magnetic Effects Releases the Satellite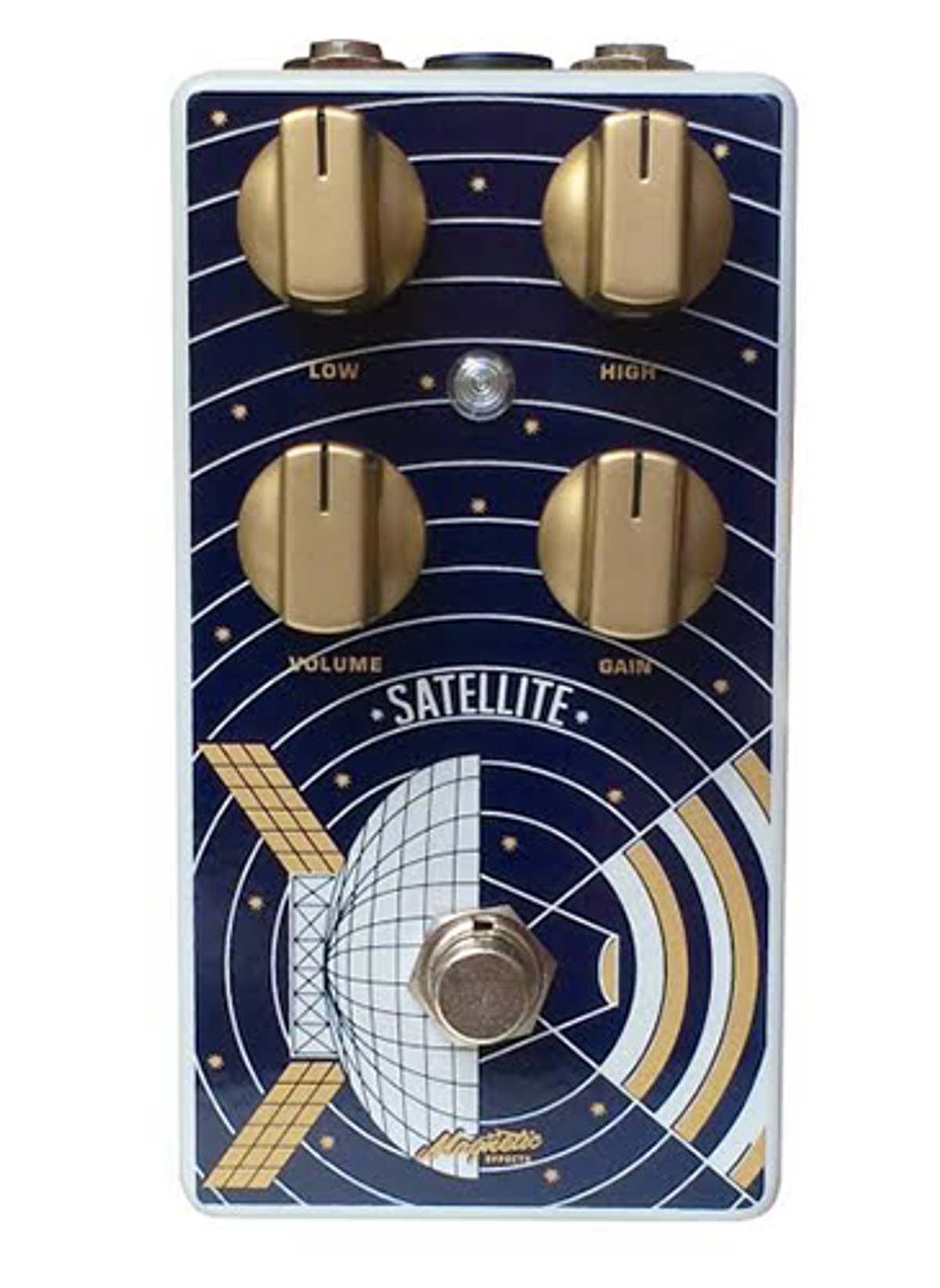 A natural-sounding and dynamic overdrive/booster.
London, England (February 16, 2016) -- Magnetic Effects are pleased to release the Satellite. A natural sounding and dynamic Overdrive/Booster.
The Satellite is a dynamic, low to medium gain overdrive and booster the retains the tonal characteristics of your guitar and amp. The perfect choice if you like the sound of your guitar and amp and are looking for a pedal to add a bit of organic drive or push your amp naturally into breakup.
Along with typical volume and gain controls, the Satellite also offers well balanced and flexible high and low controls, which affect the treble and bass response. The high and low controls can be configured for an even frequency response or used to smooth the top end and tighten up the low end. While the Satellite offers great overdrive tones it also excels as a booster. It stacks well and can provide a great sounding boost. An internal voltage doubling circuit converts the power up to 18V for increased headroom. A high input impedance and low output impedance ensures the Satellite plays well with other pedals in your signal chain. All these features add up to make the Satellite a great sounding and easy to use overdrive/booster that integrates well into a modern pedal board.
Features:
Top mounted Jacks and DC socket
Volume, gain, high and low control
Internal voltage doubler for increased headroom
High input impedance and low output impedance
True bypass switching
PV DC centre negative adapter powered
Reverse polarity protection.
100% Handmade
Price: $155 plus shipping
For more information:
Magnetic Effects