Reader Guitar of the Month: The Bourbocaster-211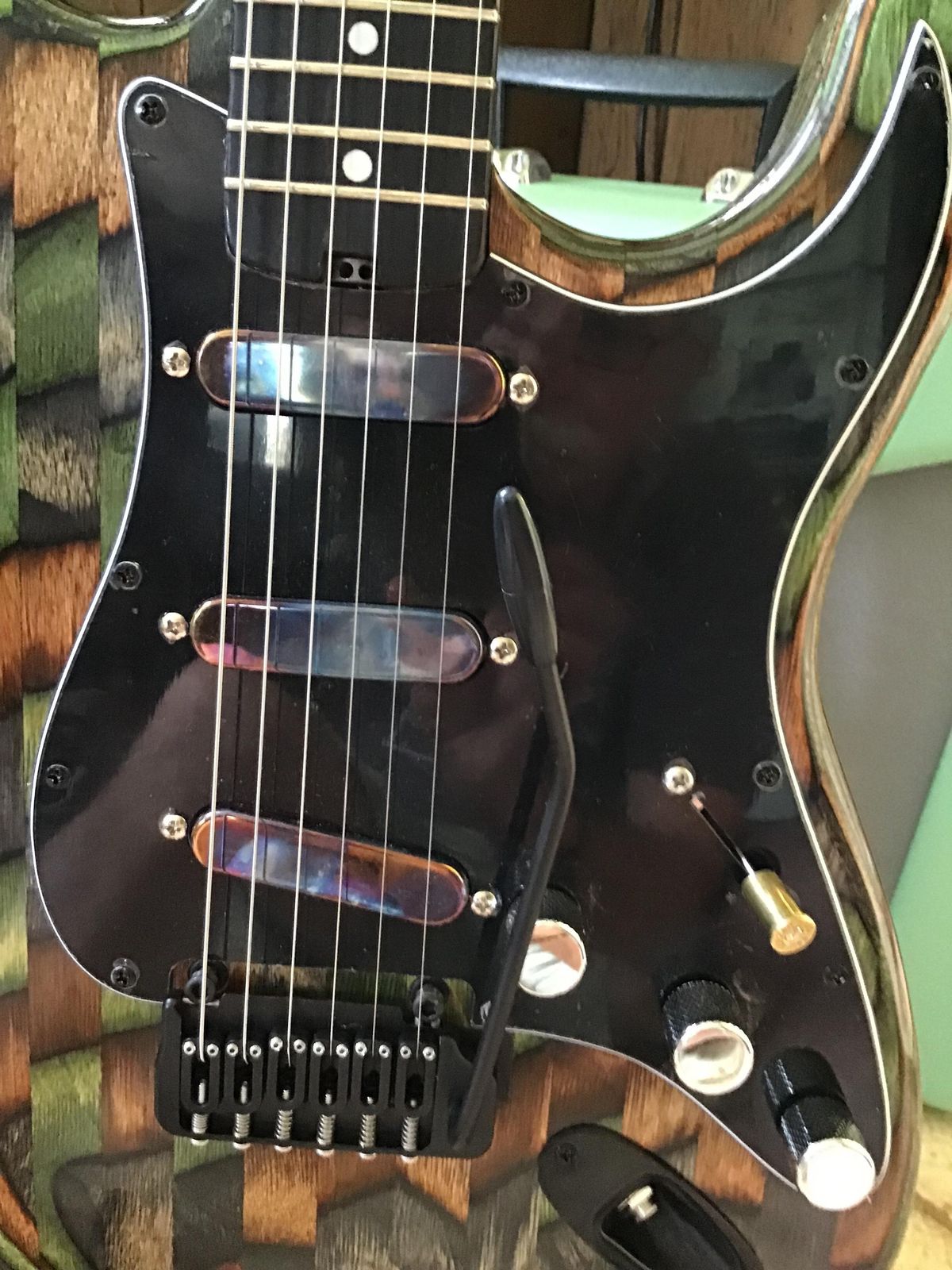 Solid-layered camouflage wood, zebrawood neck and headstock, and top-shelf electronics make for a unique and eye-catching heavyweight contender.
I'm the Bourbon Cowboy, a singer/songwriter from East Corinth, Vermont, and proud owner/operator of the Bourbocaster-211, an S-style guitar that I designed and built over the spring/summer of 2021. The guitar body and neck were built by a luthier named Tom Boise from New Haven, Vermont, who hand-labeled this body "Serial #1" on the inside of the control cavity.

---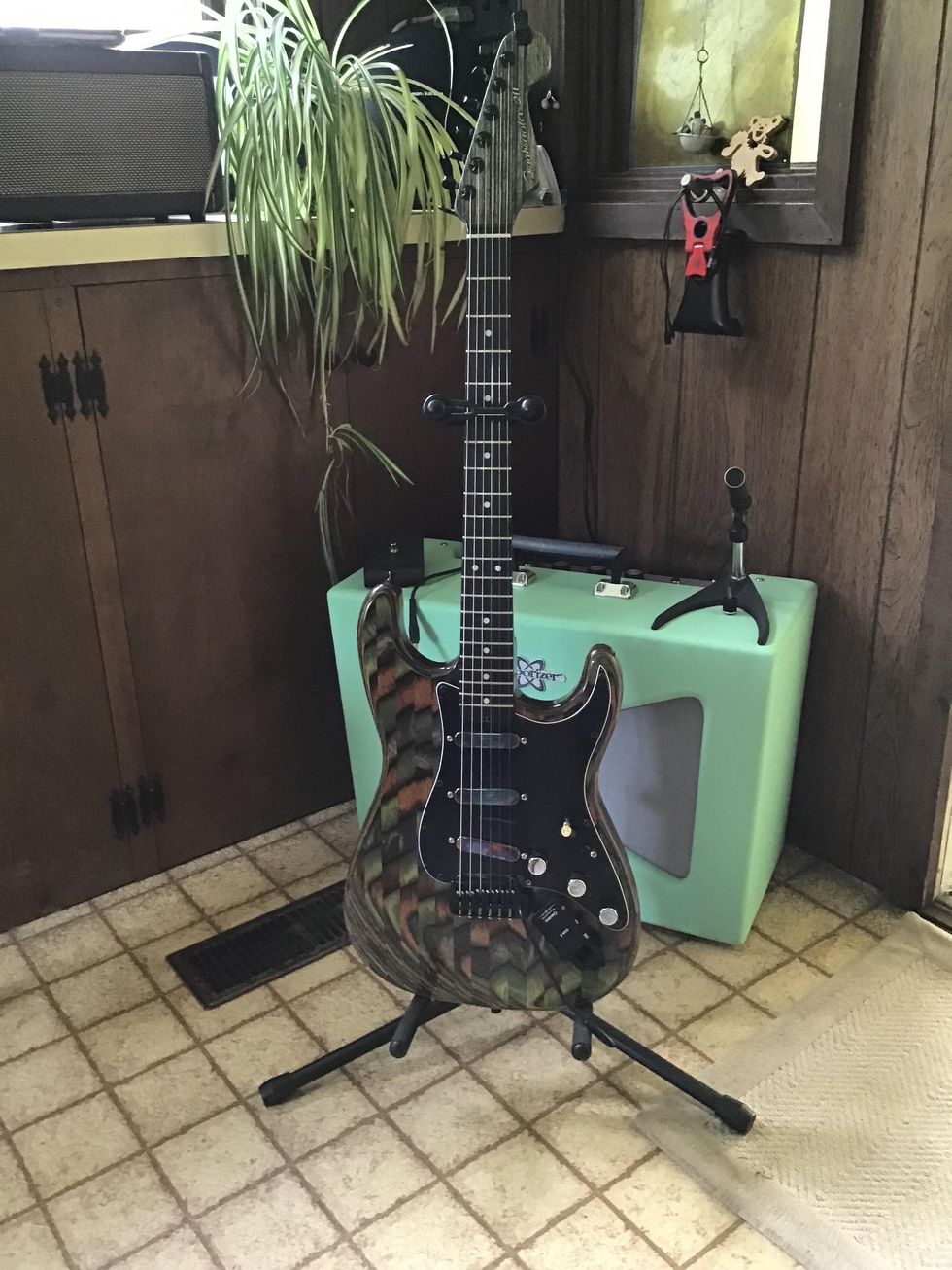 The stunning camouflage design is not a paint job: It is solid (layered) wood, stained various colors and glued together before being carved into a guitar shape (you've likely seen cutting boards made with a similar technique). The exotically gorgeous neck is zebrawood, I believe, as is the headstock.
When I received the guitar as a gift from my brother and sister-in-law, it was only the guitar body and neck. There were not even screw holes drilled to mount the pickguard! I ordered and installed a set of Hipshot locking tuners, including the very cool Hipshot GT2 Electric Xtender Key, which allows for drop-D tuning at the flip of a switch. I lined the control cavity and pickup routs with black shielding paint, drilled a hole front-to-back for the ground wire, and installed a pickguard loaded with Lace Chrome Burner pickups.
A local luthier friend, Dave Richard, carved and installed the bone nut, and installed the Hipshot US Contour 2-point Floating Tremolo system, which is a delight to play—so much fun!
The Bourbocaster-211 is a heavyweight contender, weighing in at over 10 pounds. It plays with a smooth, charcoal-mellowed feel, but is also capable of delivering kick-you-in-the-face, rotgut whiskey rock 'n' roll!
The .38 Special shell casing on the 5-way selector switch and a Jack Daniels neck plate complete the design of this stunning and unique dream guitar. If you catch my current musical project, 65 Miles from Normal, you'll get to see the Bourbocaster-211 in action.
Send your guitar story to submissions@premierguitar.com.