ProRockGear Introduces ABS Cases and Deluxe Multi A Frame Guitar Stands
Los Angeles, CA (December 8, 2012) – The ProRockGear ABS Series of instrument and rack cases are constructed of heavy duty molded thermoplastic and sturdy aluminum valence for superior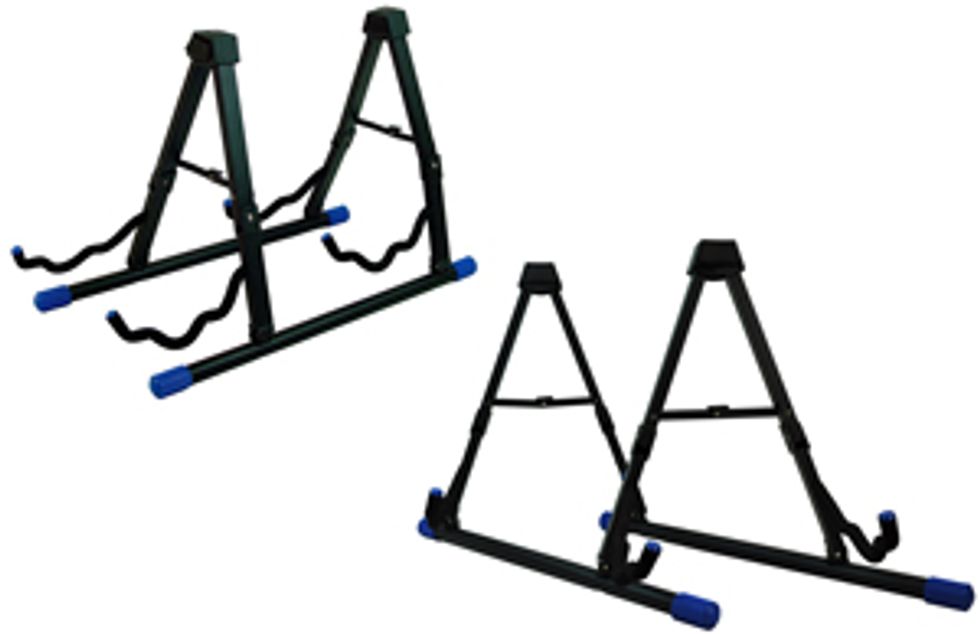 Los Angeles, CA (December 8, 2012) – The ProRockGear ABS Series of instrument and rack cases are constructed of heavy duty molded thermoplastic and sturdy aluminum valence for superior protection from the elements of gigging.
Instrument cases feature quality latches and hinges, molded handles, ultra-plush velveteen lining, and plenty of storage space inside. They are available in a variety of styles for stringed instruments including guitars, basses, mandolins, and more.
The ProRockGear A-frame shape and stepped yoke allow for a snug fit with all makes, models, shapes, and sizes! Made with black anodized steel, its durability ensures you don't need to worry where your guitar is at all times. Also features rubber end caps to make sure it will not slip on smooth surfaces. Stands can swivel so you can angle your axes according to the room placement for a stylish, yet secure display. Holds two guitars and folds for easy transport.
For more information:
www.apintl.com