Tools for the Task: Pedalboard Power
Ten options for fueling your pedalboard population.
You may have taken on a new pedal or five after checking out all the reviews in the October 2016 issue, but when was the last time you assessed your power needs? We've rounded up 10 power supply units this month—big to small and loaded to simple—that are poised to serve as the heart of your pedalboard .
Able to power up to eight pedals, the fully isolated power outlets on this supply (four of which are switchable between 9V, 12V, 15V, and 18V) ensure stable power and ultra-low noise.
PIGTRONIX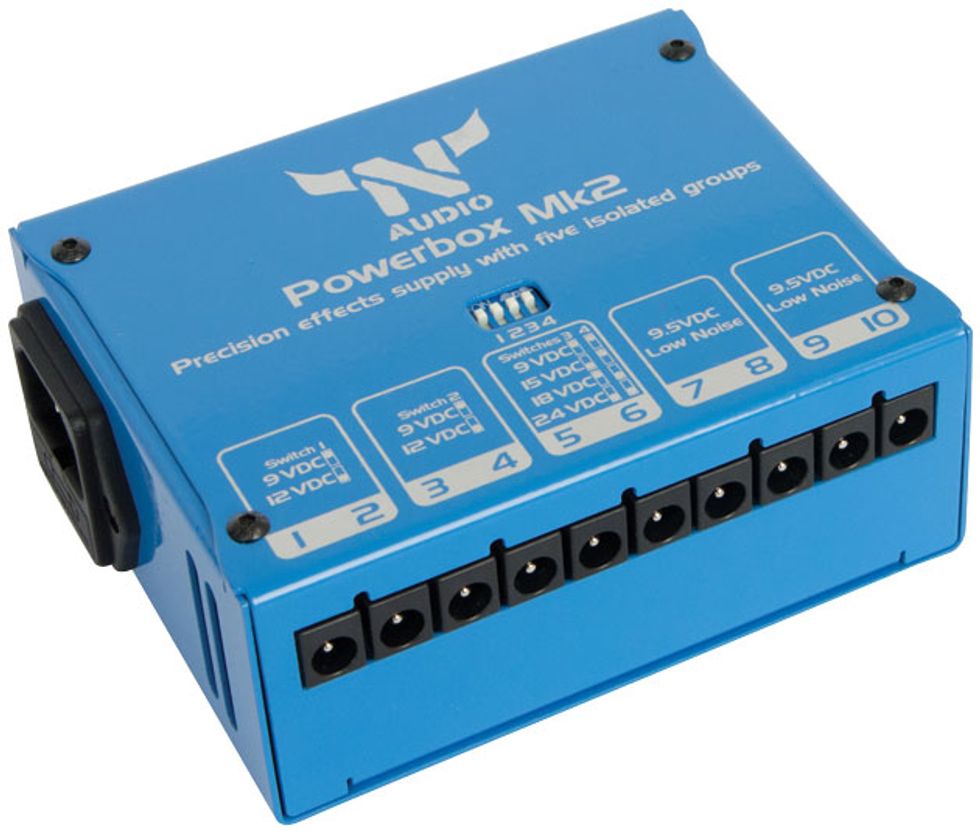 This unit houses five galvanically isolated output groups and can power up to 10 pedals. The output voltage of three of the five groups can be changed via the DIP switches located topside.
N-AUDIO ELECTRONICS
This pint-sized powerhouse is part of an expandable and modular system, and has five high-current, individually isolated, ultra-low-noise outputs to help pedals achieve their highest dynamic range.
STRYMON
Via the included 8-plug daisy chain cable, this rechargeable power supply takes care of pedal-powering needs while displaying battery status, current draw, and time remaining.
BIG JOE STOMP BOX COMPANY
This power brick features 12 isolated outputs, five voltage options to power just about any pedal, switchable input voltage, and includes brackets to mount under Pedaltrain pedalboards.
TRUETONE
This unit employs star grounding—rather than parallel connections—to suppress unwanted hum, and provides a consistent, ideal 9.6V to each of its six outputs.
PROVIDENCE
Housed in a rugged aluminum alloy chassis, this micro-sized power supply can help clean up power-cord and pedalboard clutter with its tiny footprint, while still offering eight 9V DC outputs.
OUTLAW EFFECTS
Small and flat enough to tuck under the tiniest of pedalboards, this power supply offers a pair of fixed 9V outlets and a second pair that are both configurable to 9V or 12V.
CIOKS
So you have a lot of pedals. Not a problem for this 15-output power supply that uses two internal custom-wound toroidal transformers to deliver ultra-clean power and superior noise filtering.
WALRUS AUDIO
All eight outputs on this handmade power supply are completely isolated to eliminate tone robbing, prevent hum, and allow combining of outputs to create different voltages.
VOODOO LAB