This past year we dug into the playing of a jazz legend, rethought our approach to scales, and finally got to the bottom of the "Stairway" progression.
By Shawn Persinger
It's not as simple as you might think, but dialing it back a notch can add new dimensions to your playing.
By Nick Millevoi
Zeppelin might be the most famous case, but plenty of songwriters have borrowed these infamous chords.
By Shawn Persinger
A few simple chords are all it takes.
By Joe Gore
This technically challenging workout liberates you from muscle-memory habits.
By Jason Sadites
Break free from tired old patterns by rethinking your approach to shred.
By Arthur Rotfeld
Discover how one of the most influential jazz guitarists of all time combined speedy pattern-based licks, horn-inspired bebop lines, and trademark rhythmic ideas to create a unique sound.
By Shawn Persinger
It's all in the details.
By Shawn Persinger
Yes, you can get funky with a single chord shape.
By Doug Munro
Investigate one of the most under-appreciated elements of Gypsy jazz by grabbing a fistful of new chord shapes and ideas.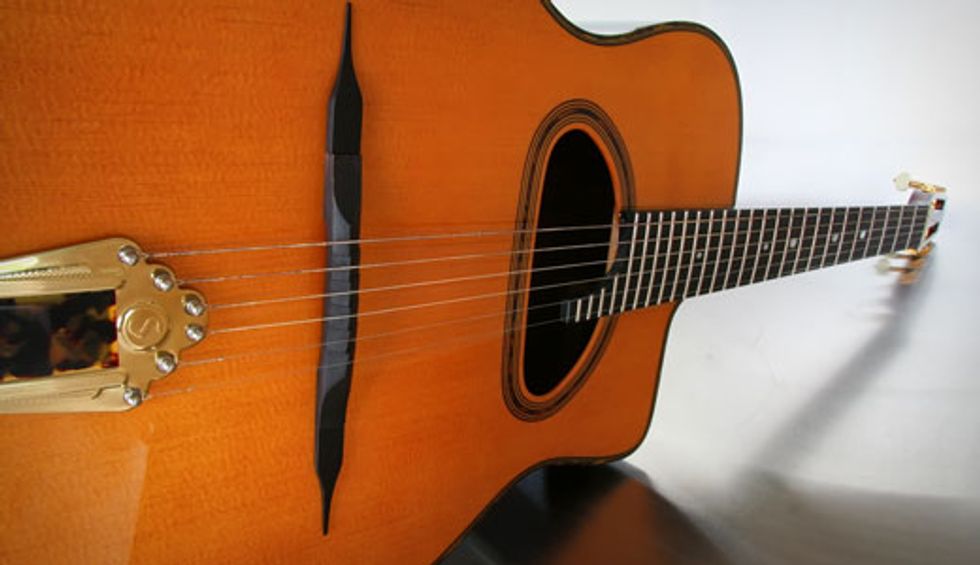 By Rob Garland
Ditch the clichés and discover new ways to use an old friend.