Sly and the Family Stone
Higher!
Epic/Legacy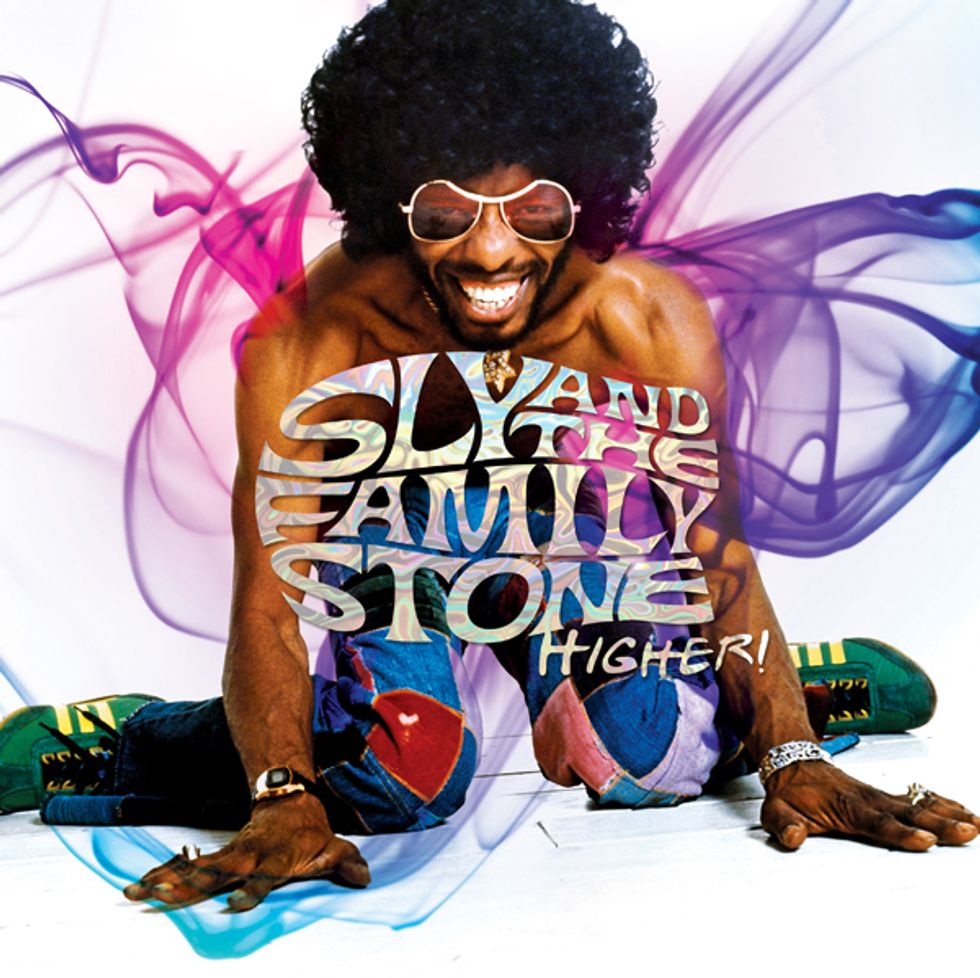 Short versions of San Francisco music history focus on the Grateful Dead, Jefferson Airplane, Creedence, Santana, and in some cases, should-have-beens like Moby Grape and Quicksilver Messenger Service. But you can't tell the complete tale of the '60s NorCal scene without dishing propers to a band that was as mighty—and perhaps even more influential—than any of those rock titans: Sly and the Family Stone.
The button-down Motown hit factory, the cool, steady output of Stax, and the indefatigable funk armada of James Brown and his bands may have been soul's bedrock. But Sly and Co. were irreverently inventive while dwelling at soul's fringe—brewing an ever-evolving and mutant bouillabaisse of funk, pop, soul, gospel, and psychedelic rock that profoundly informed everything from Miles Davis' barrier-shattering "electric" albums and '70s funk and disco, to Prince and the Beastie Boys in the decades that followed.
Higher! showcases Stone as one of the most overlooked production and arranging geniuses of the 20th century, but PG readers will love how this box set showcases the potent, precise weavings of guitarist Freddie Stone and bassist Larry Graham. The duo's interplay and Sly's production prowess shines on the familiar album selections, and the live cuts (especially those from the '70 Isle of Wight Festival) are a blistering, red-hot party. But the mono singles are artifacts of revelatory power. Hearing "Thank You (Falettinme Be Mice Elf Agin)" through the super-focused mono mix is like a locomotive mowing down your shed and feeling compelled to dance on the wreckage. This, like most everything on the four-disc Higher!, is a clinic on how explosively music can evolve in the hands of artists with little time for expectations or boundaries.
Must-hear tracks: "Thank You (Falettinme Be Mice Elf Agin)" (mono single), "Medley—Music Lover / I Want To Take You Higher / Music Lover (LIVE, Isle of Wight)"