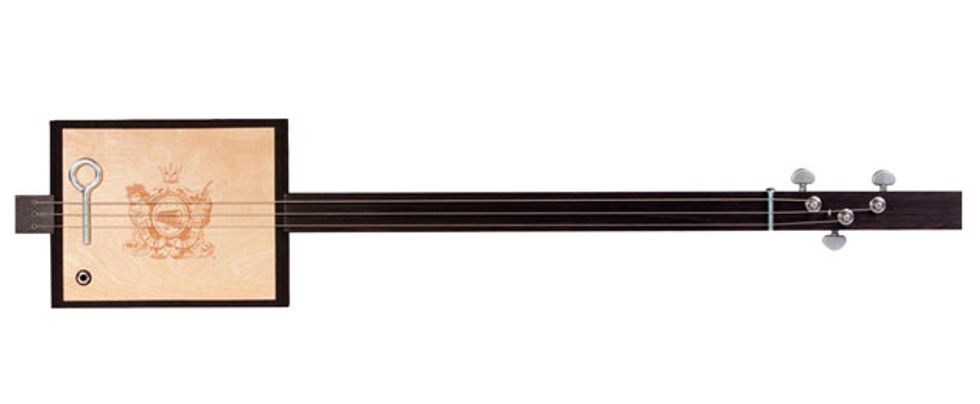 Binghampton, NY (February 13, 2014) -- For the inspired player who has reached the crossroad of tradition and innovation, you will not find a more traditional-built cigar box guitar that holds up to the demands of modern playability and warmth of tone than the Hobo King Standard.
The 2014 model with its new MKIII pickup continues the tradition of doorbell buzzer electrification. While optimized to create its unparalleled richness of tone, it never loses sight of the raw tonal personality expected of cigar box guitars.
Specs:
Ebonized Black Walnut Necks
Hand Assembled Birch and Mahogany Boxes
Grover Rotomatic Tuners
Hobo King MKIII Pickup System
Made in the USA
Hobo King Standard guitars have been embraced by the likes of multi-platinum, Grammy Award-winning producers, engineers and artists such as Pete Anderson, David Z., and Royal Southern Brotherhood.
The Hobo King Standard cigar box guitar sells for the MSRP of $249.00. They can be purchased from Hobo King's at a direct purchase discount price of $199.00 plus $40.00 shipping to anywhere in the world.
For more information:
Hobo King