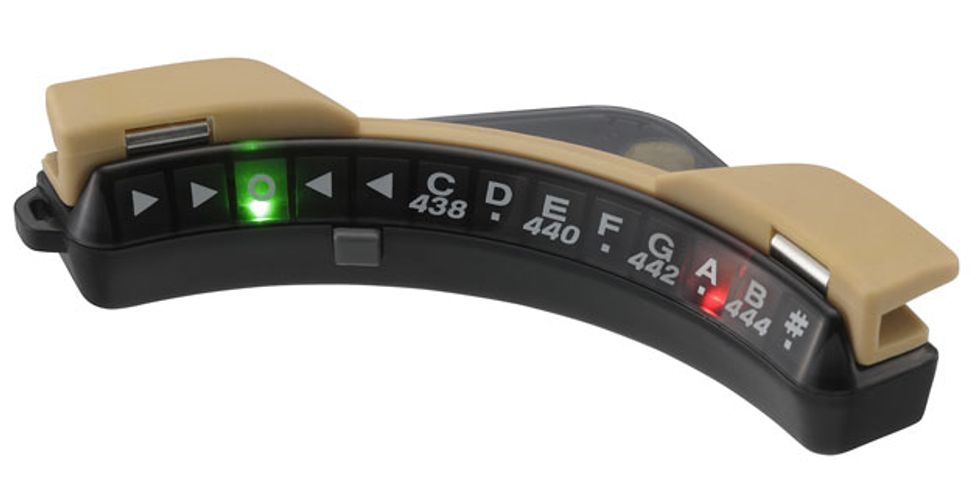 Korg Rimpitch-C
Melville, NY (September 5, 2014) -- Korg introduces the newest of the Rimpitch family: Rimpitch-C. Much like its predecessor Rimpitch, it attaches directly to the sound hole and now features a new chromatic scale. Used for a broad range of tuning, the Rimpitch-C discretely detects the vibrations of the guitar with the speed and accuracy of any well-established tuner.
The Rimpitch-C attaches easily to the lower side of most acoustic guitars. This enables the player to check the tuning meter at the closest possible distance within their natural angle of vision. Since the tuner sits in the sound hole, it is conveniently placed where only the performer can casually see it, making it virtually unnoticed by the audience. This is the ideal for musicians who don't want to appear to be using a tuner during a live performance.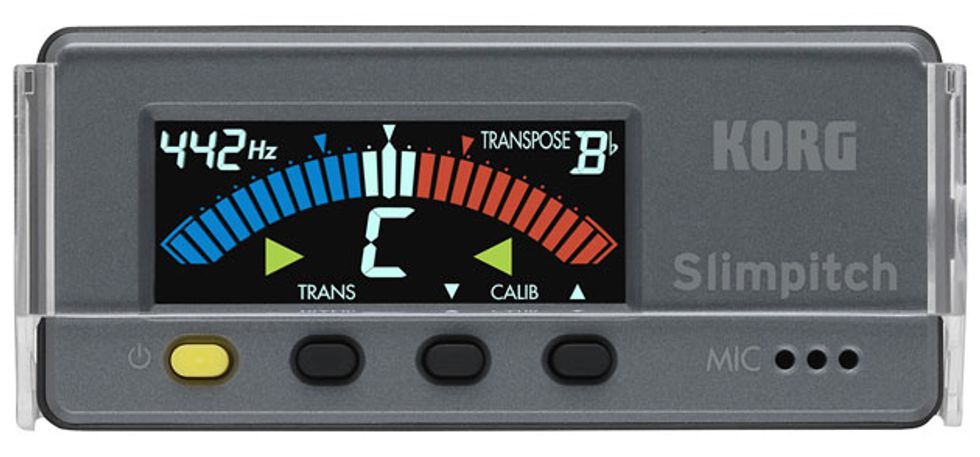 Korg Slimpitch
For the traveling musician, choosing the right tuner just got easier with Korg's new Slimpitch. The Slimpitch is a pocket-sized, hand-held chromatic tuner with a bright, full color display. Its first-rate screen features high contrast and a wide viewing angle for remarkably easy tuning in a variety of situations.
Equipped to support all concert pitches, the Slimpitch includes a mini jack contact mic for high precision tuning as well as a built-in magnet that allows the tuner to be securely fastened to a music stand or any metallic surface. The Slimpitch also features a memory backup function that preserves the user's settings, even when the power is off. Korg's Slimpitch will be the staple for tuners everywhere.
For more information:
Korg