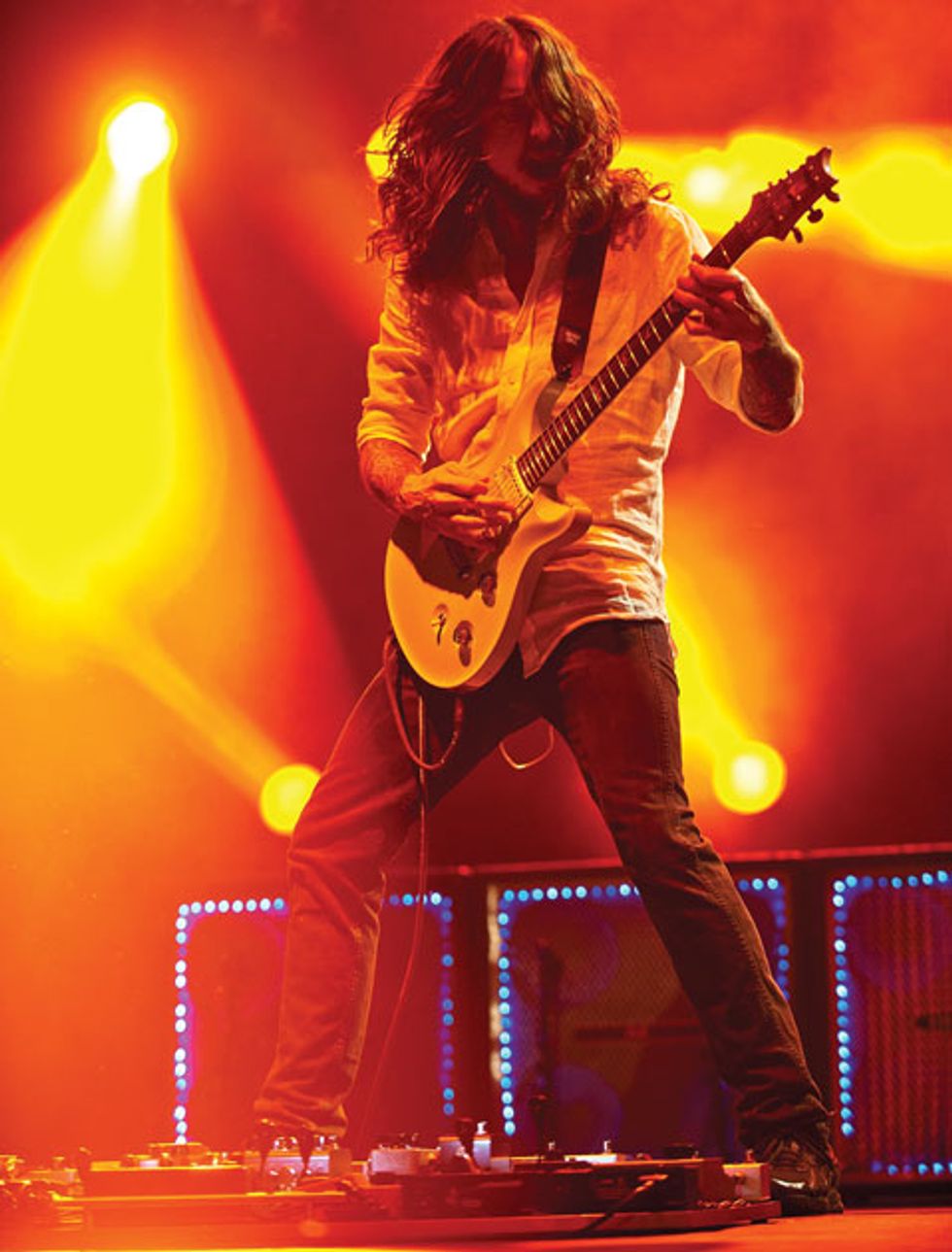 311's Tim Mahoney is an admitted pedal junkie, but that confession doesn't mean he'll stop trying, buying, and playing new stomps anytime soon. He travels the world with two massive boards: his designated "main board," which holds about 20 pedals, and his secondary "party board" board with about a dozen fun noisemakers. Here Mahoney discusses his favorite wacky effects—and why he can't part with them.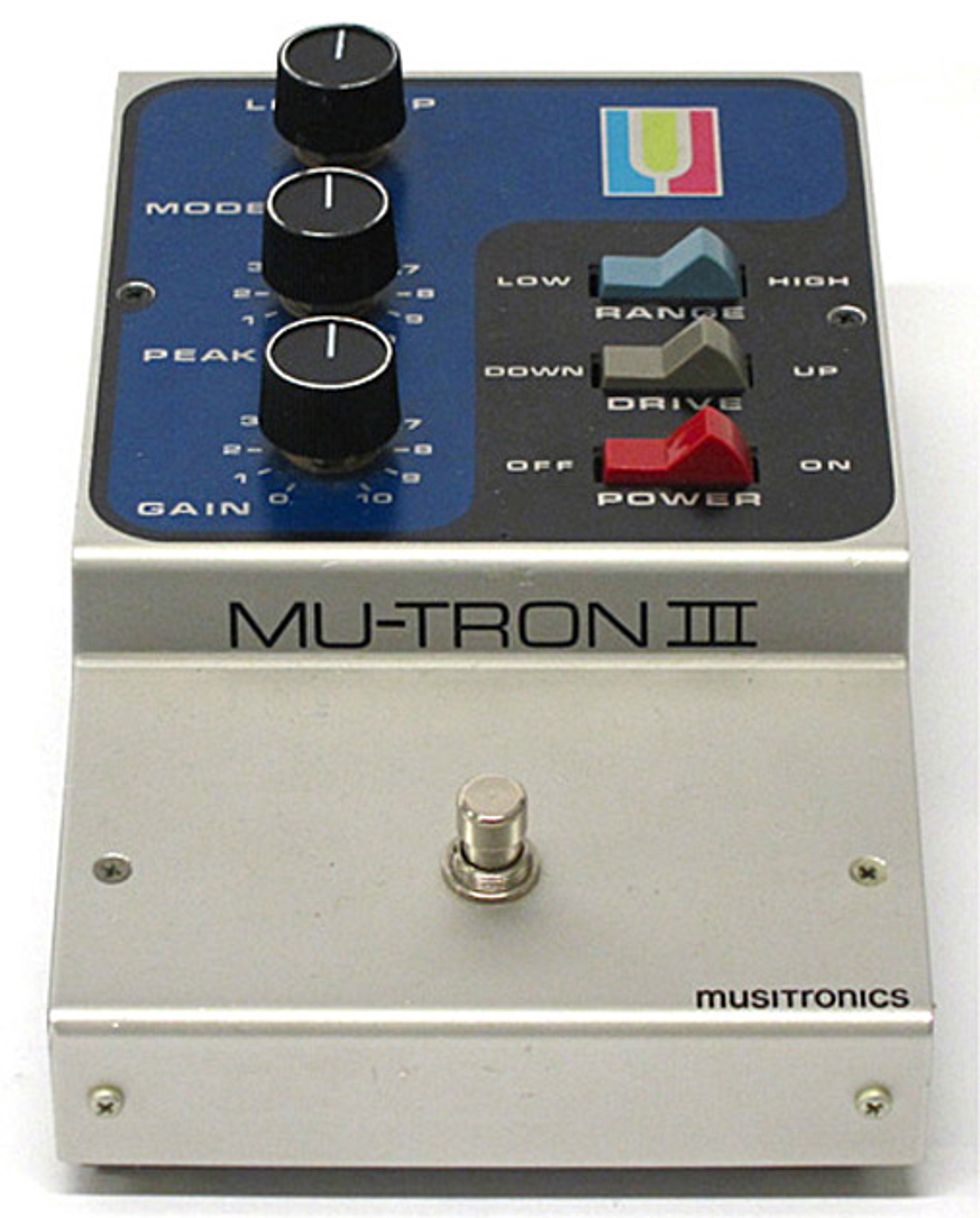 Mu-Tron III Envelope Filter This might be my absolute favorite pedal. I've been a fan of envelope filters since the late '80s, when I saw the Grateful Dead and first experimented with acid. I remember hearing those Dead songs like "Delta Dawn," "Estimated Prophet," and "Run for the Roses," and just wanting to sound like that. My first envelope filter was a Boss TW-1 T Wah. When I found out Garcia used the Mu-Tron III, I bought one and realized, "Holy shit, this is my holy grail."
I started playing music on trombone, and the envelope filter can dial in some horn-like sounds. I totally dig the expressiveness you can get, depending on your picking style or attack. It can quack, or mellow and fade into the mix. I just love how it adds life, almost like it brightens up the guitar and makes it smile a bit. It's the warmest, most badass filter out there, bar none. I use it pretty heavily on songs like "Amber" and "Champagne," and on the new album it's used a lot on "Sand Dollar." I own four or five originals.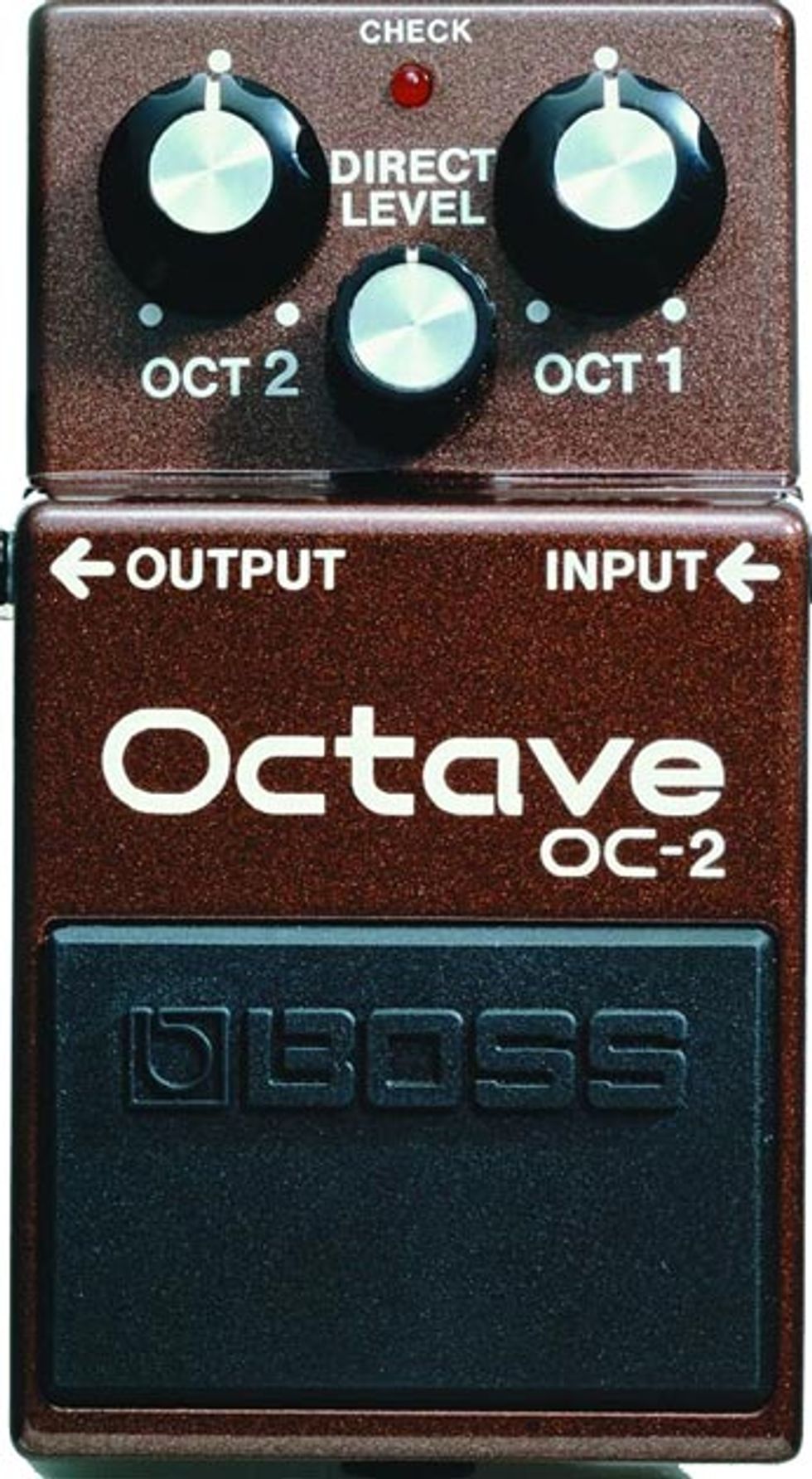 Boss OC-2 Octave This pedal is criminally underrated. I know Boss sometimes has a bad rep with the pedal-using community, but this super-simple stompbox has been on every single 311 album since Unity in the early '90s. I really enjoy using it on heavy, single-note guitar parts because it adds some nastiness and fattens the tone, bolstering the dry distortion sound. I kick it on for songs like "Ebb and Flow" and "The Great Divide" off Stereolithic. I prefer the Boss Octave to an octave fuzz because it only tracks one or two octaves below the original signal, and it's simple, clean, and pure.