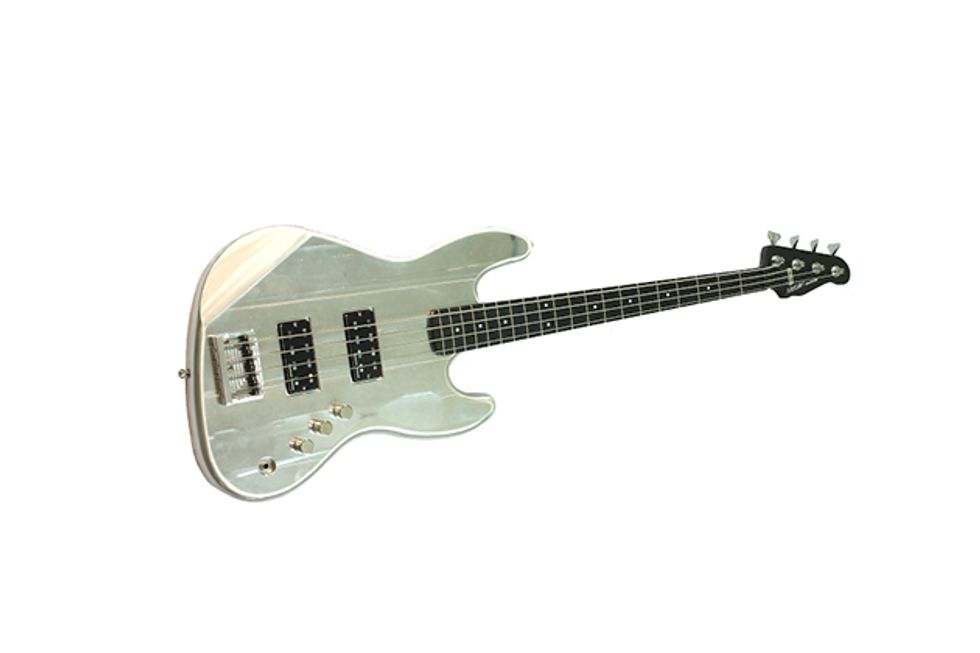 Saint James, Missouri (January 20, 2016) -- Metalin' Guitars, manufacturer of boutique aluminum guitars,will be adding 4 and 5 string basses to their production lineup. These distinctive instruments feature a full solid billet aluminum bodied, closed chambered system, Moses graphite necks, Seymour Duncan pickups, and all the sustain and tonal characteristics that make Metalin' guitars distinctive in the marketplace.
"Everyone here is eager to get this amazing instrument into the right hands", says Ken Wolfert, President of Metalin' Guitars," This bass is an engineering marvel ,and a tonal beast."
Like all Metalin' instruments, the basses will be covered by an industry leading, transferable limited lifetime warranty.
For more information:
Metalin' Guitars