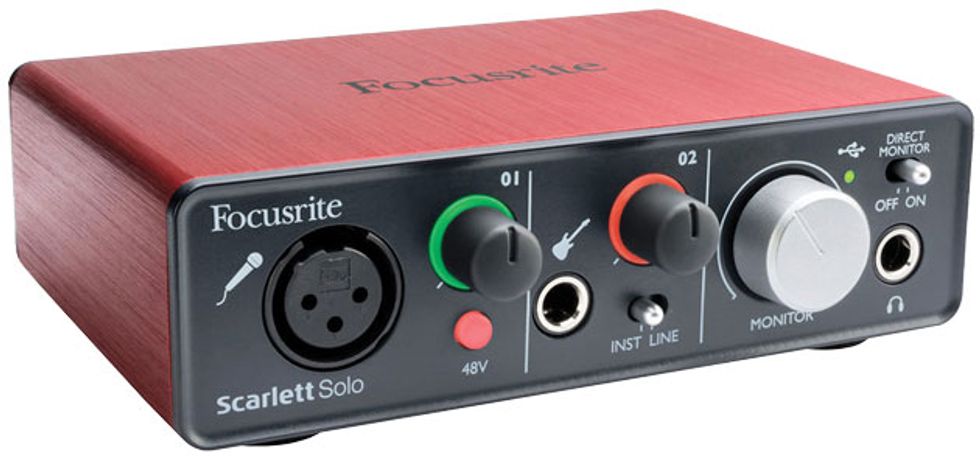 Image 1: Like many audio interfaces in its $99 price range, Focusrite Scarlett Solo has inputs for both guitar and mic cables.
A few weeks ago my Premier Guitar pals posted a question to the mag's Facebook page: "What topics would you like to see covered in Recording Guitarist?"

We received enough thoughtful replies to inspire many cool columns-to-be. (Thanks, guys!) But one request predominated. "I would like a primer on the very basics," wrote Peter Neilson. "How about a real back-to-basics lesson?" agreed Matthew Zacharias Richards. "You're sitting with just a guitar, an interface, and a computer—now what?" Kandace Quidachay Castro wanted to read about "must-haves for beginners in studio production," and Dominique Hallberg requested "tips on affordable software and hardware for absolute beginners."

Your command is my wish! Let's start with a look at the hardware and software you need to record guitar at home. So let's assume that a) you already own a guitar, amp, cable, and reasonably recent computer, tablet, or smart phone, b) you haven't acquired much, if any, recording gear yet, and c) you want to spend as little as possible, at least until you've learned enough to make smart upgrade choices.
That means you'll need to round up several things:
• a DAW ("digital audio workstation" software for recording, editing, and mixing your performances).
• an audio interface (to convert the analog sound of your guitar into digital data the computer can understand, and to convert your digital recordings back to analog so you can listen through speakers or headphones).
• something to listen though.
Pro audio interfaces can cost thousand of dollars, but you can often get shockingly good results from inexpensive models.

And if you plan to record acoustic guitar, vocals, and/or your amp (as opposed to faking an amp sound in your computer), you'll also need a microphone, mic stand, and mic cable.

Wizard of DAWs. We live in an age of super-powered DAWs. There are many fine options: Pro Tools, Logic, Cubase, Live, Digital Performer, Studio One, FL Studio, and more. But for now, let's focus on the least expensive choices.
Audacity is a free DAW for both Macs and PCs. It'll get the job done, though I find it awkward to work with and it doesn't include specialized guitar tools like amp and effect modelers (plug-ins that mimic the sound of amps and pedals, so you can record straight into your computer and get amp-like sounds without having to mic an actual amp). It's probably wiser to start with something that provides an upgrade path to a pro-quality DAW, which you'll want if you get deeper into recording.

Mac users are in luck: GarageBand, a cool and powerful entry-level DAW, is free. And if you ever upgrade to Apple's flagship DAW, Logic Pro, you can transfer your GarageBand projects straight into that program. GarageBand includes amps and stompbox models and other handy guitar tools. (Disclosure: I'm a paid Logic/GarageBand developer.)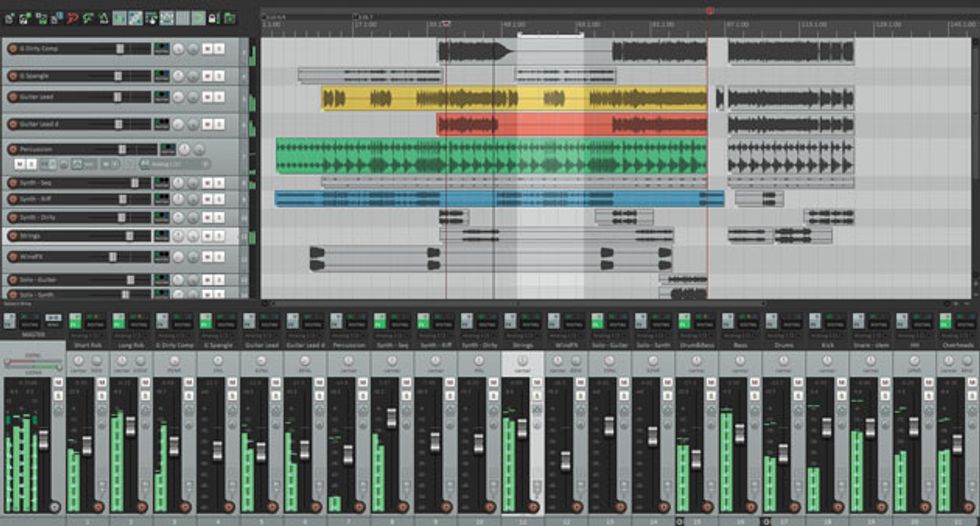 Image 2: Reaper is a powerful yet inexpensive shareware DAW that includes amp modeling.
If you're on a PC, you'll probably need to spend money, but not much. One great option is Cubase Elements, the light version of a leading DAW with a massive user base. (There's also a Mac version.) Elements costs $99, and you can save a third of that if you have a student ID and purchase the program via an educational software site. If you prefer not to spend anything for now, grab Reaper, a powerful donation-ware DAW. (Reaper's creators, Cockos, request a voluntary $60 donation if you keep using the program.) Reaper also includes amp modeling and guitar effects. (Also, light versions of leading DAWs are sometimes included with audio interface purchases.)

If you wind up with a DAW that doesn't include amp and effect modeling, download the light/free versions of third-party amp modeling plug-ins and run them inside your DAW. These include only a fraction of the features found in the paid versions, but they can definitely get you started. Two great choices are Native Instruments' Guitar Rig Player and IK Multimedia's AmpliTube Custom Shop. In fact, you might want to grab those even if your DAW offers modeling, just for more options.
Take a tablet.
These days you can make great-sounding recordings on tablets and smart phones. The mobile version of GarageBand for iPad and iPhone costs a mere five bucks. It's a serious program that surpasses the desktop version in some regards via clever use of touchscreen functionality. You'll find other cool DAW options in the iOS App Store priced from $15 to $50, but I recommend starting with GarageBand because of its modest learning curve, many guitar-friendly functions, and ridiculously low price.
Appealing options for Android users include
Audio Evolution Mobile Studio
and
FL Studio Mobile
.