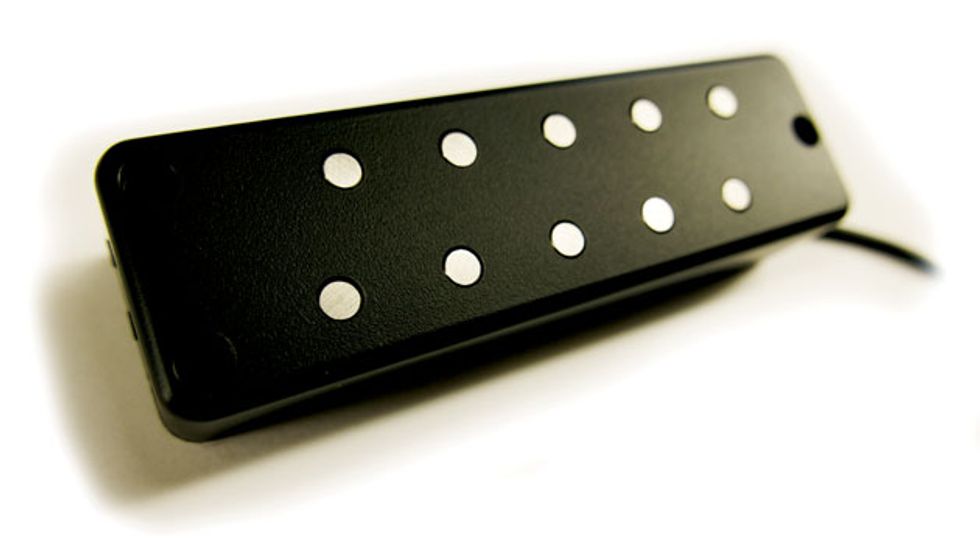 Redlands, CA (December 16, 2016) -- The BigRig Pickup came about very organically, as a result of a conversation with bassist Alberto Rigoni. A dual 51 P-style pickup with one pole per string was the initial concept, but offset pole pieces are iconic for Nordstrand. What developed is a hum-cancelling pickup where the coils sense different parts of the string movement. The result isn't the normal comb filter mode cancellation effect, which can make humbuckers sound a bit one dimensional. The BigRig has a very broad spectrum sound with tons of texture and complexity at the same time. It sounds a lot like a big single-coil. Imagine that.
These all new pickups features:
Hum cancelling
Nordstrand's iconic angled pole pieces
Soapbar covers
Available in 4-string, 5-string, and 6-String
Extensively designed, tested and built in the Nordstrand shop in Redlands, California, these pickups are available now at select dealers. Street prices start at $260 per set.
For more information:
Nordstrand Pickups