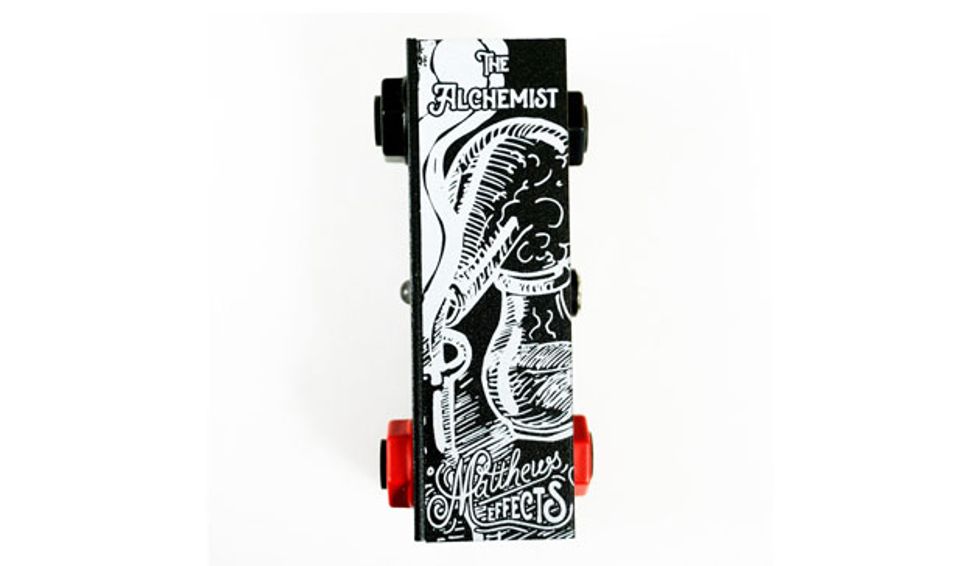 Richland, WA (May 11, 2017) -- Purify, perfect, and transform your guitar signal tone using the power of the Alchemist.
The Alchemist allows you to split your mono signal or sum your stereo signal to mono, giving you the power to switch between a stereo and mono amp rig without having to rewire your entire pedalboard. Using two high-quality, independent buffers, the Alchemist also restores high-end frequency loss that occurs from passing through multiple pedals and cables, maintaining the purity of your signal and creating a natural response that sounds like plugging straight into your amp!
With the Alchemist, you can transform your guitar signal into several useful configurations:
Features:
Use the independent buffers as an input and output buffer to maintain your guitar tone over long cable runs.
Leave the black input unplugged to automatically split your signal to an always-on tuner without any tone loss, or create a parallel mono signal path.
Leave the black output unplugged to automatically combine your stereo inputs into the red output.
Note: When changing its configuration, we recommend that you power-cycle the Alchemist by unplugging the unit for 2 seconds.
Specifications
Power requirement: 9-18v (50 mA)
Dimensions: 3.64" x 1.16" x 1.25
All Matthews Effects products are designed and built in the company's Richland, WA home.
Street price is $89.99
Watch the company's video demo:

For more information:
Matthews Effects