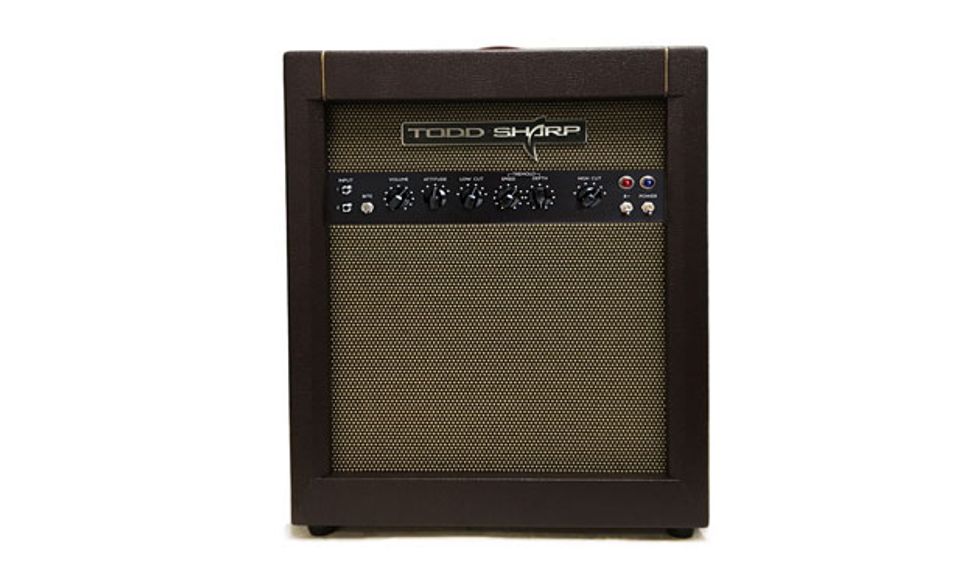 Nashville, TN (June 7, 2017) -- Todd Sharp Amplifiers introduces a new combo version of their highly acclaimed JOAT Guitar Amplifier. Launched in Feb. 2016 by renowned guitarist Todd Sharp, the amp has generated an A-list clientele, rave reviews, and a Guitar Player Editors' Pick Award, the highest honor from the publication.
The flagship JOAT (Jack Of All Tone) series amplifiers, available in 20, 30 and 45 watt configurations with reverb/tremolo and matched 2x12 cabinets, offer a unique approach to vacuum tube guitar amplification. There is no tone stack (conventional bass, mid, treble controls), nor the loss that comes with a conventional tone stack. "It's all tone, but you can take some away if you like," Sharp says. The JOAT circuit employs a unique approach to gain and tone architecture.
The all-new, just released, 12" JOAT combo mirrors the original JOAT direct-coupled, open-loop amplifier design. Features: single-coil/humbucking tailored Inputs, three-position bite switch, volume, rotary selectable attitude, low and high cut, and Sharp's unique tremolo circuit. The debut combo will feature an EL84 output stage at 20 watts into a custom 12" Alnico speaker.
Additional output tube and power options will follow later in the year.
Sharp will be exhibiting at Summer NAMM booth 1255 (July 13 – 15) in Nashville, and at the LA Amp Show rooms 181/183 in Los Angeles (Sep 30 – Oct 1).
For more information:
Todd Sharp Amps