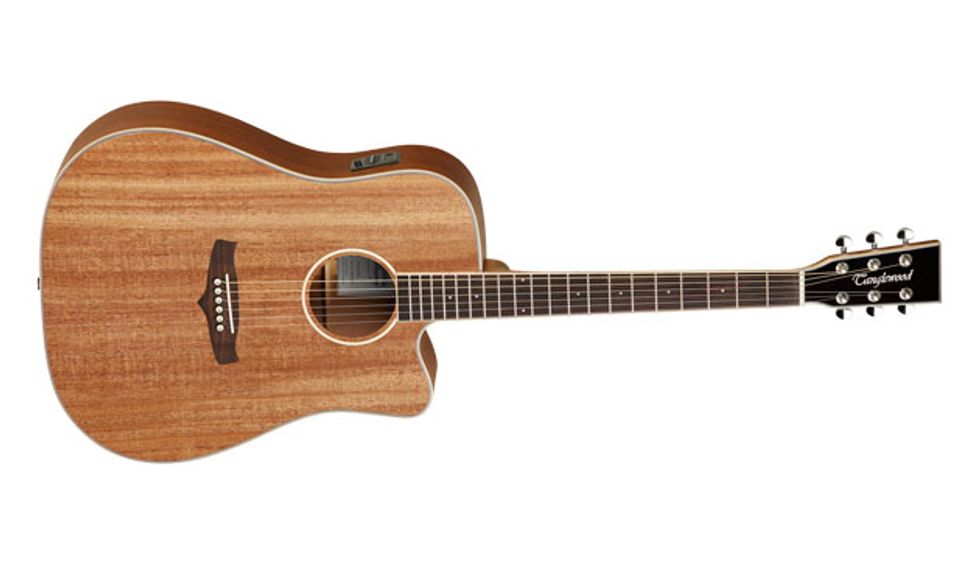 Melville, NY (January 25, 2018) -- Leading acoustic guitar brand Tanglewood has just announced the Union Series, an affordable, quality driven series of solid top acoustic guitars. A direct complement to the Crossroads series, the new Union Seriesarea perfect choice for entry-level guitarists.
Constructed from classic Mahogany tone woods, includingpremium grade Solid African Mahoganytops, the Union Series provides superior tone and quality, all at an affordable price. Each Union model has a maple hardwood binding to the body front and headstock, with a maple inlay forming the soundhole rosette.
"The Crossroads Series was a milestone for Tanglewood Guitars, offering exquisite sounds with top-notch quality craftsmanship," says John Stippell, Product Manager for Guitar Brands at Korg USA. "The Union Series is all that and more with impeccable artistry, at an incredibly affordableprice, making this model the new go-to for beginners and entry-level guitarists everywhere," Stippell concludes.
The Tanglewood Union Series will be available in February 2018, starting at $249.00. They will make their global debut at the Korg USA WNAMM booth, #8802 Hall B.
For more information:
Tanglewood Guitars