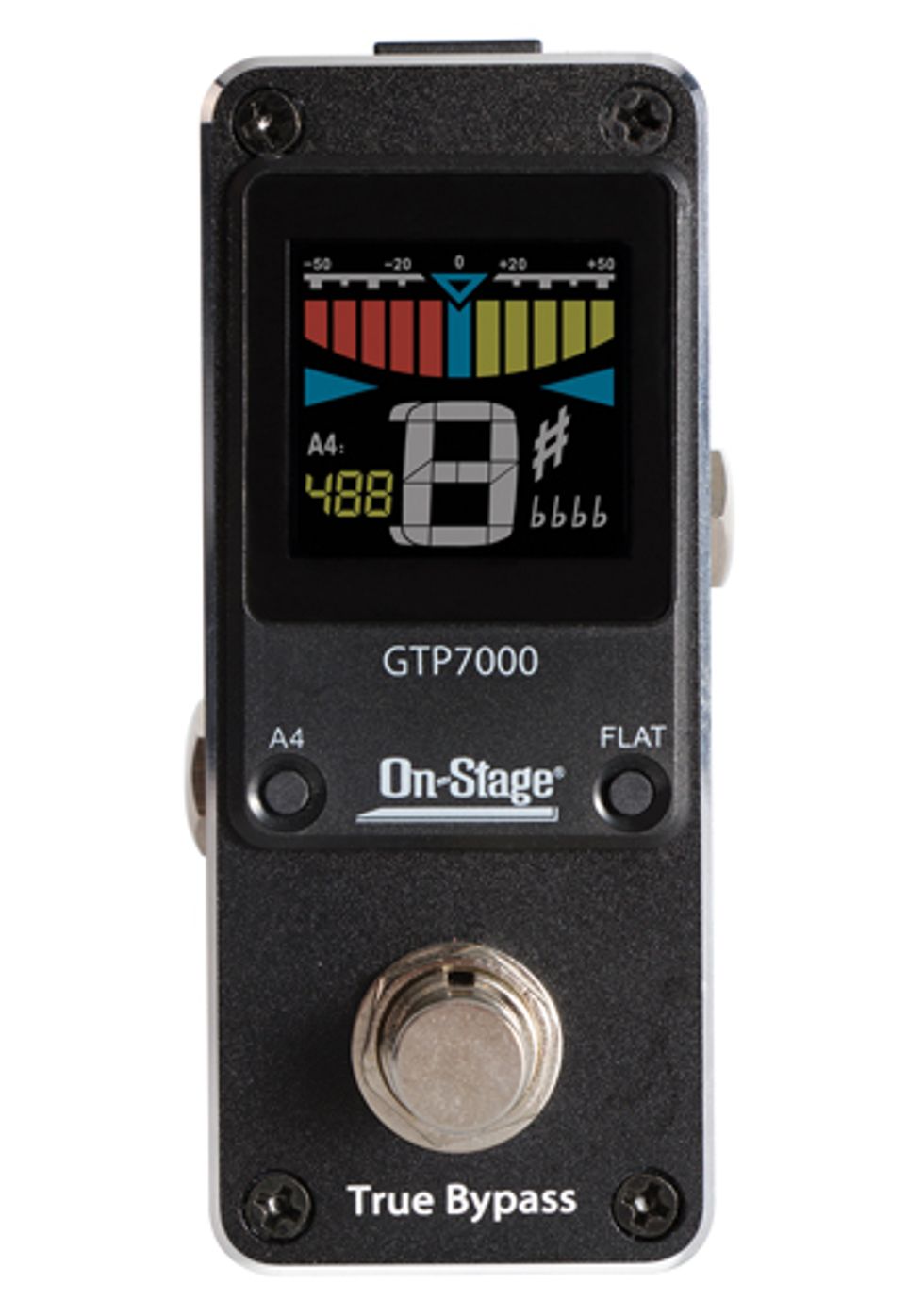 Berlin, CT (February 16, 2018) -- On-Stage, the musical accessories division of The Music People, introduces the GTP7000 Mini Pedal Tuner, another new addition to its growing lineup of electronic accessories.
Powered by a 9V DC adapter, the On-Stage GTP7000 chromatic tuner boasts 430-450Hz pitch range and +/-0.5 cent tuning tolerance. Compact but rugged, the GTP7000's oversized, high visibility, four color, strobe or half strobe display provides super clear note name indication, while true bypass circuitry ensures absolute signal integrity.
"This is one of the most easily-read, user-friendly tuners out there, and its minimal footprint frees up precious pedalboard space," said On-Stage product line manager Chris Roberts.
Street Price: $27.95
Power: 9V DC only, no battery
Watch the company's video demo:

For more information:
On-Stage