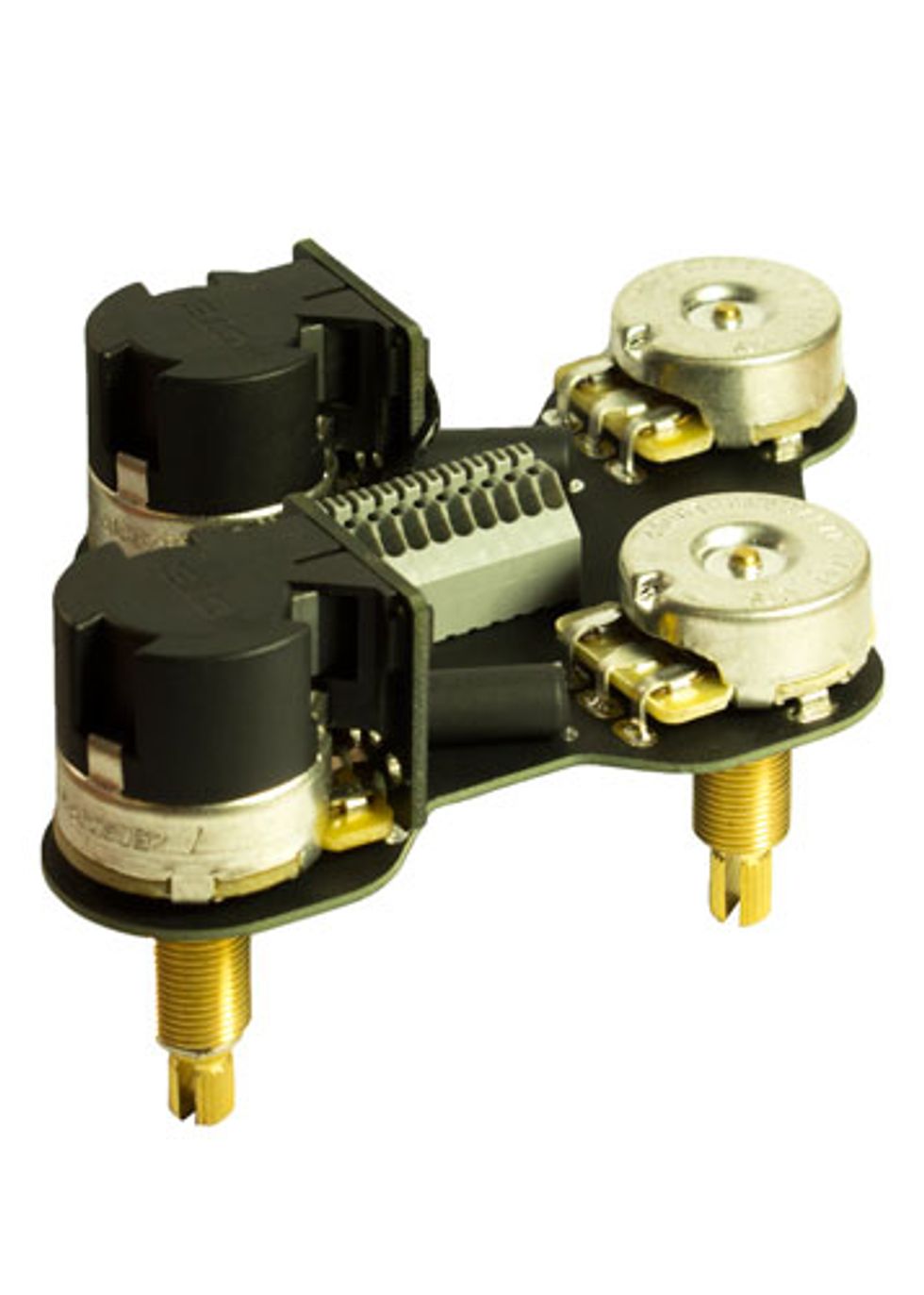 Christchurch, New Zealand (February 22, 2018) -- ObsidianWire expands on their hugely popular Traditional Vintage range of Pro-Wired Electronics for Les Paul, with the release of their all new Custom SC (Split Coil) series.
The new ObsidianWire Custom SC electronics give you the ability to individually split your four conductor humbucker pickups into single coils for some classic low output spank.
Each pickup has its own push/pull switch, so you can split each on its own, or both at the same time. Just pull up the corresponding volume control and the magic is done. Press it down, and you are back to full humbucker power.
The ObsidianWire Custom SC also allows a 100% percent solder-less install and pickup changes meaning you can do the upgrade without breaking out the soldering iron.
ObsidianWire uses CTS pots in all of our designs including these new Custom SC sets. They are hand tested and measured to 500k +/- 6%. We also match the volume controls to within 2% of each other, and the same for the tone controls.
Features:
Hand Selected & Matched Components– Greater clarity and consistent response
Push/Pull Coil Splitting– Valuable Tonal Diversity that is easy to use and install
Plug, Play & Enjoy Solder-less Connectors – Makes install & pickup changes fast and super easy
Direct Fit for Gibson Les Paul & Epiphone LP with some adjustment
The full range of ObsidianWire Pro-Wired Electronics is available direct at ObsidianWire.Com or from their growing network of international dealers. The new Custom SC (Split Coil) series for LP-style guitars retails for US$112.99 which includes a Pro-Wired switch and jack.
For more information:
Obsidian Wire