It's been more than 60 years since the Tune-o-matic made its first appearance, but the ubiquitous guitar bridge design dreamed up by Gibson's Ted McCarty remains an important, revered, and much-copied hardware component on the electric guitar landscape. Lucky for us, we've got plenty of options—including these 10—when it's time for an upgrade.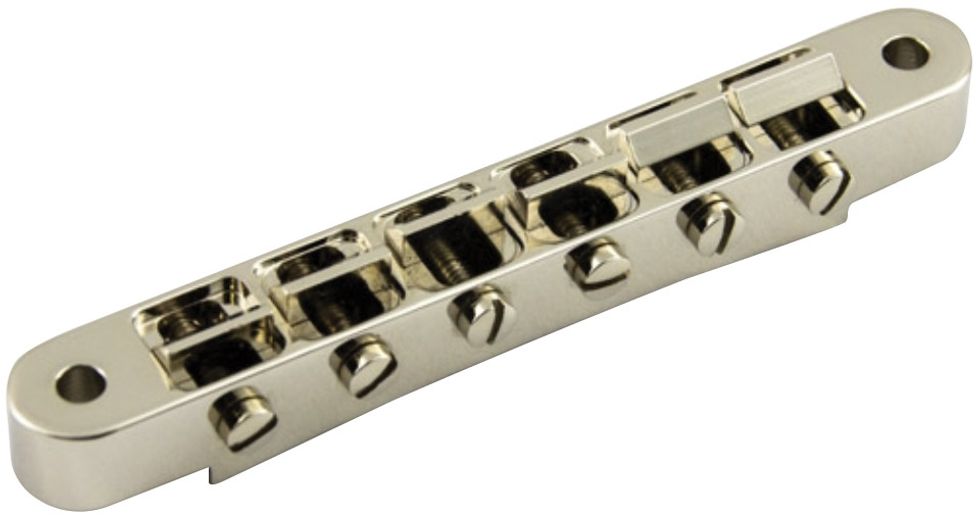 ABM GUITAR PARTS
2500na-RE Aluminum
Fashioned after the classic Tune-o-matic, for guitars compatible with the ABR-1 standard, this bridge is crafted from aluminum for fast attack and flat frequency response.
$120 street
abm-guitarpartsshop.com

PIGTAIL
ABR-style Bridge
Various vintage components were measured and inspected to craft these bridges with the same methods and materials that were used in the late 1950s.
$225 street
pigtailmusic.com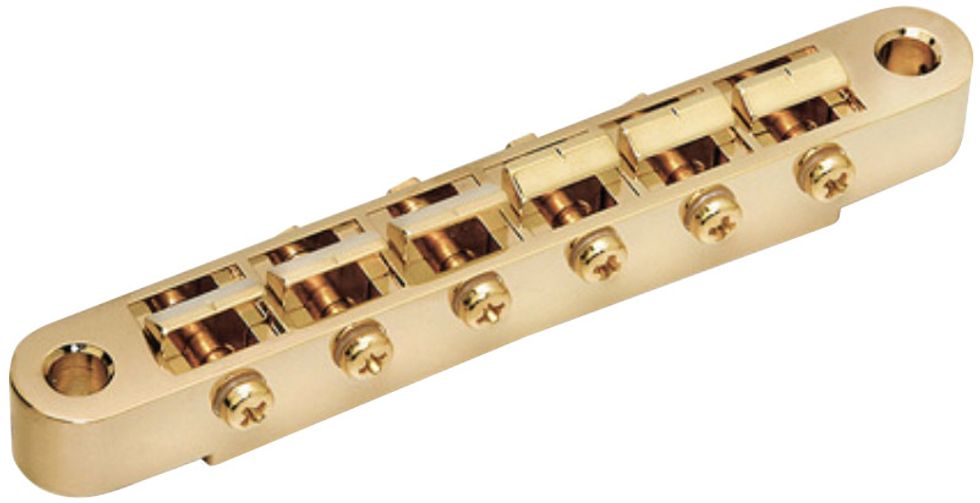 GOTOH
GE104B
This modern version of the Tune-o-matic is available in a variety of different finishes and is an attractively priced replacement option for an ABR-1-style bridge.
$30 street
g-gotoh.com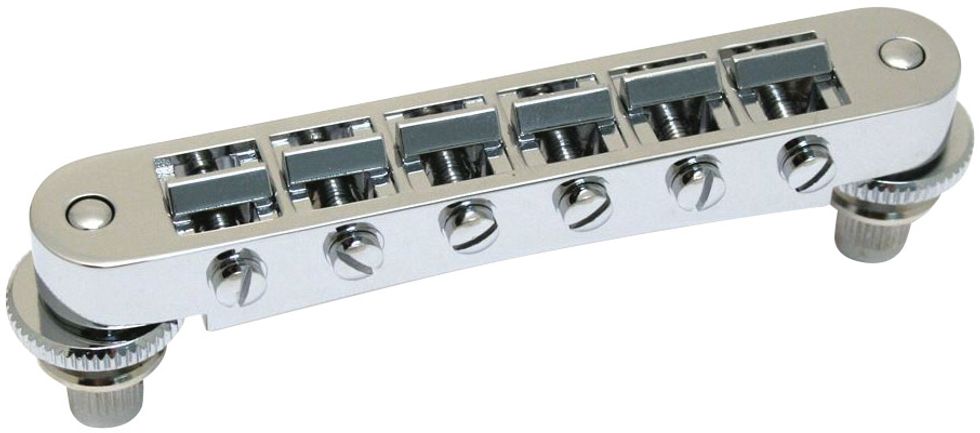 SCHALLER
GTM
These bridges were designed to fit all Les Paul-style guitars, feature special retainer springs to prevent rattles and buzz, and come without pre-slotted saddles for custom string-spacing options.
$67 street
schaller-electronic.com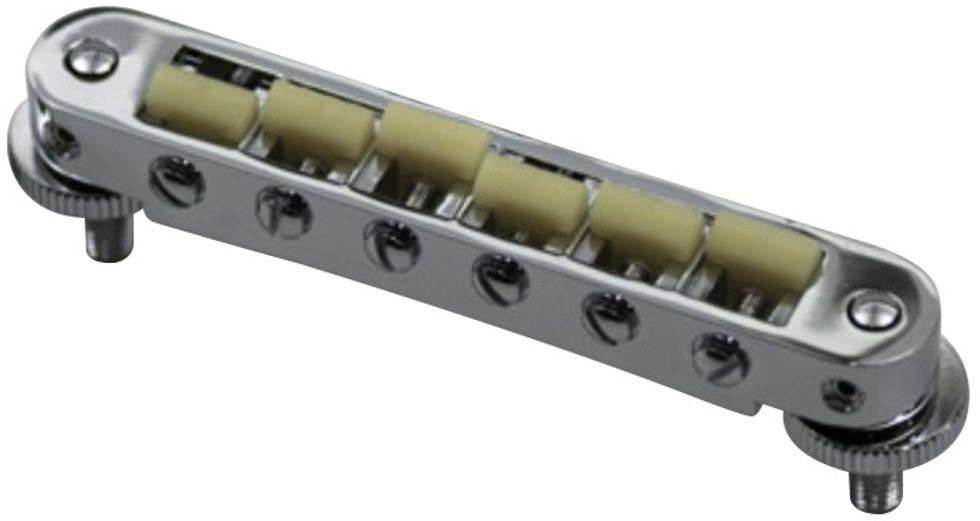 TONEPROS
TP6G
This Nashville-style Tune-o-matic features "G Formula" notched saddles, which use a proprietary formula based on the nylon saddle material found on guitars from the '50s and '60s.
$70 street

tonepros.com