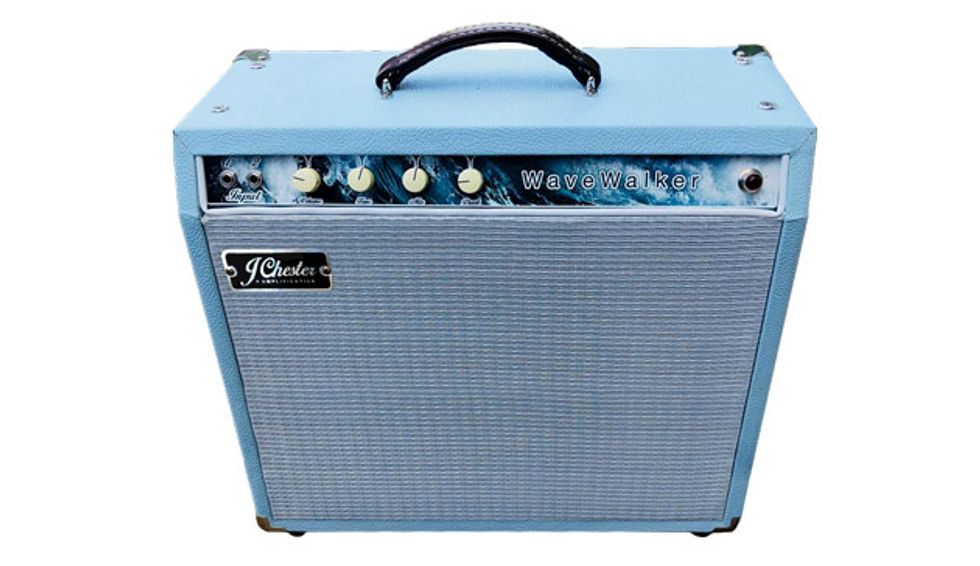 Effingham, IL (October 31, 2018) -- Adding to the company's line of boutique handwired tube guitar amps, J. Chester Amplification has introduced the Wave Walker 1x12 combo. The 13-watt amplifier is inspired by the band Citizen Way and their latest single "Wave Walker."
The Wave Walker offers a wide variety of tones ranging from clean full-bodied low end to sotto fuzz land! This amp is designed to be the ultimate grab-and-go amp with a respect to vintage tone and feel.
The amp includes built-in digital reverb with mix and dwell controls, well suited for multiple styles of music, ranging from vintage rock all the way to worship ambient sounds. At 13 watts it has the perfect balance of headroom and natural distortion, making ideal for gigging and recording.
Features:
Tube Driven - 5Y3 Rectifier, 2 X 6V6 Power, 6SN7 Preamp, 12AX7 Preamp
Warehouse 12" Green Beret ceramic speaker
Mercury Magnetics transformers
13-watt power output
Built-in digital reverb with mix and dwell controls
35 pounds making it easy for gigging
The Wave Walker Retails for $1799 and MAP/Street Price at $1499.
Watch the company's video demo:

For more information:
J. Chester Amplification