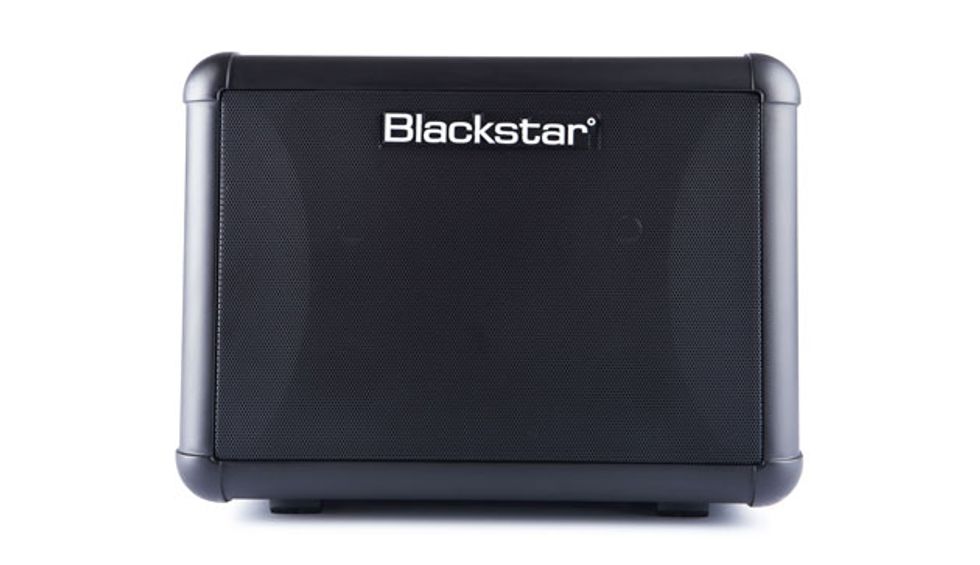 Melville, NY (January 31, 2019) -- Blackstar's FLY3 has become a staple for traveling musicians who desire convenience and quality sound in a portable package. The new Super Fly takes the features of the original and brings it to the next level with 12 watts of power, separate microphone and instrument channels that can accommodate a wide variety of instruments including acoustic and electric guitar, and Bluetooth functionality. For portability, it runs on 8xAA batteries, or with an optional rechargeable battery pack which discreetly attaches to the back of the unit, providing over 15 hours of playing time.
The Super Fly is also available as a pack that includes the aforementioned battery pack, a dedicated power supply, and a rugged carrying case. A 12 watt powered extension cabinet is also available which connects to the Super Fly and expands it to a 24-watt stereo rig.
"Blackstar's FLY3 revolutionized the portable amplifier and finally delivered true guitar tones in a compact package," says John Stippell, Product Manager for Guitar Brands at Korg USA, Inc."The new Super Fly is poised to do the same for players seeking a great-sounding, versatile, and powerful solution for street performance and busking. The addition of a microphone channel, reverb and Bluetooth connectivity clearly separates this amp from the competition," Stippell continues.
The Super Fly will be available February 2019 for $229.99.
For more information:
Blackstar Amps