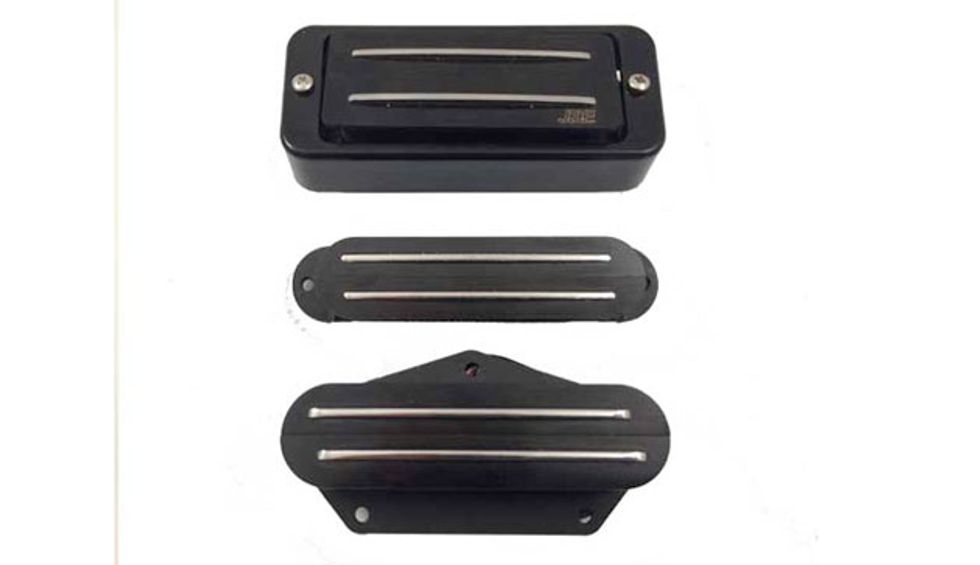 Manassas VA (February 19, 2019) -- JBE Pickups has released the Mason-Styled Nashville Tele Set inspired by the telecaster configuration made popular by Nashville musician, Brent Mason*.
The set features a JBE HB Mini humbucker for the neck position (including black pickup ring), an S-Deluxe (Strat) pickup for the middle position, and the player's choice of either a traditional JBE Gatton T-Bridge pickup or a Modern T-Bridge pickup model.
List Price: $489.95. Retail pricing: $439.95 per set. Availability: Immediate. Color: Black only. Tele players are encouraged to go to their favorite local authorized JBE Pickups dealer for in-store availability, installation, and services.
* Brent Mason does not endorse nor is a user of the JBE Mason-Styled Nashville T-Set.
For more information:
JBE Pickups