If you play (or want to play) heavy-handed, hard, and low, your strings need to be able to handle the task. Here are 10 of the myriad sets available for getting your drop tuning on.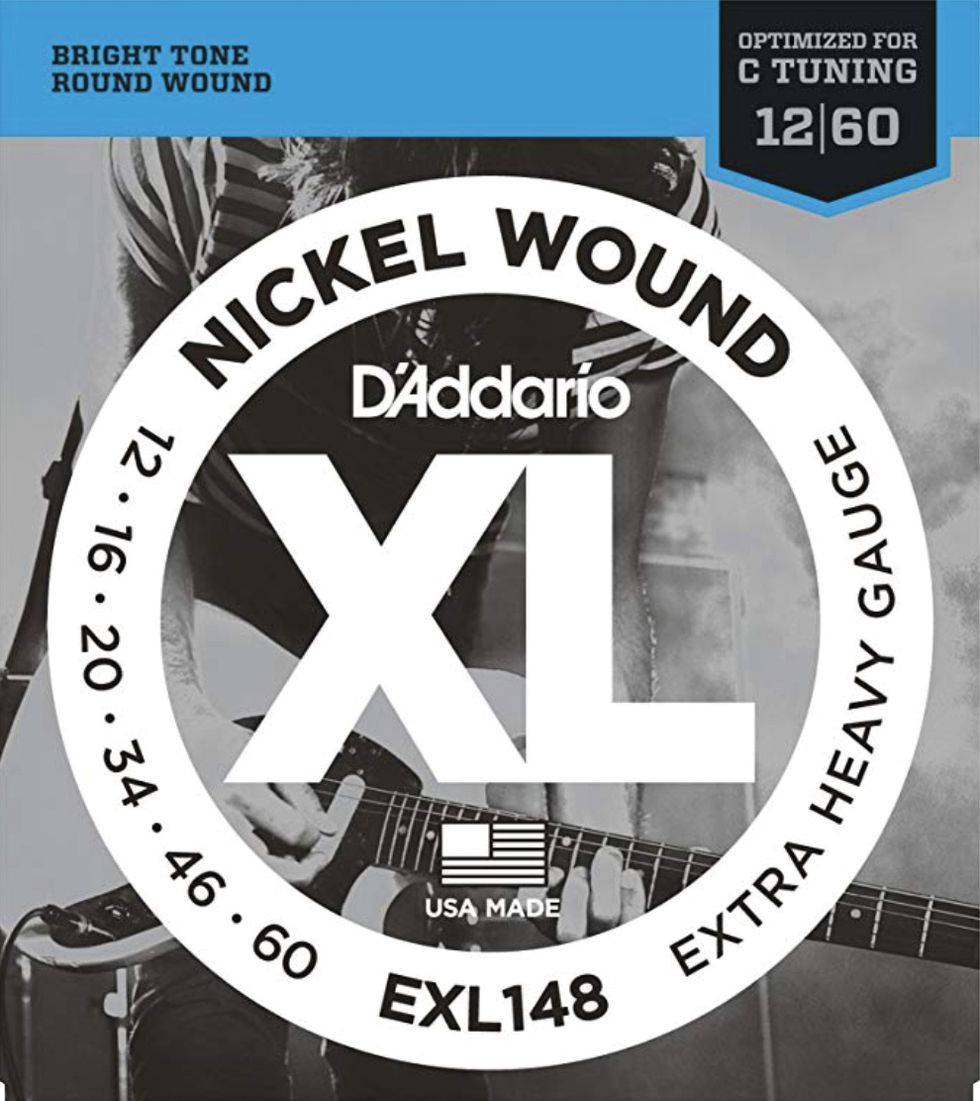 D'ADDARIO
EXL148 [.012
–
.060]
These hybrid gauges are optimized for C tuning or players who prefer a heavier string, and are roundwound with nickel-plated steel for bright tone.
$5 street
daddario.com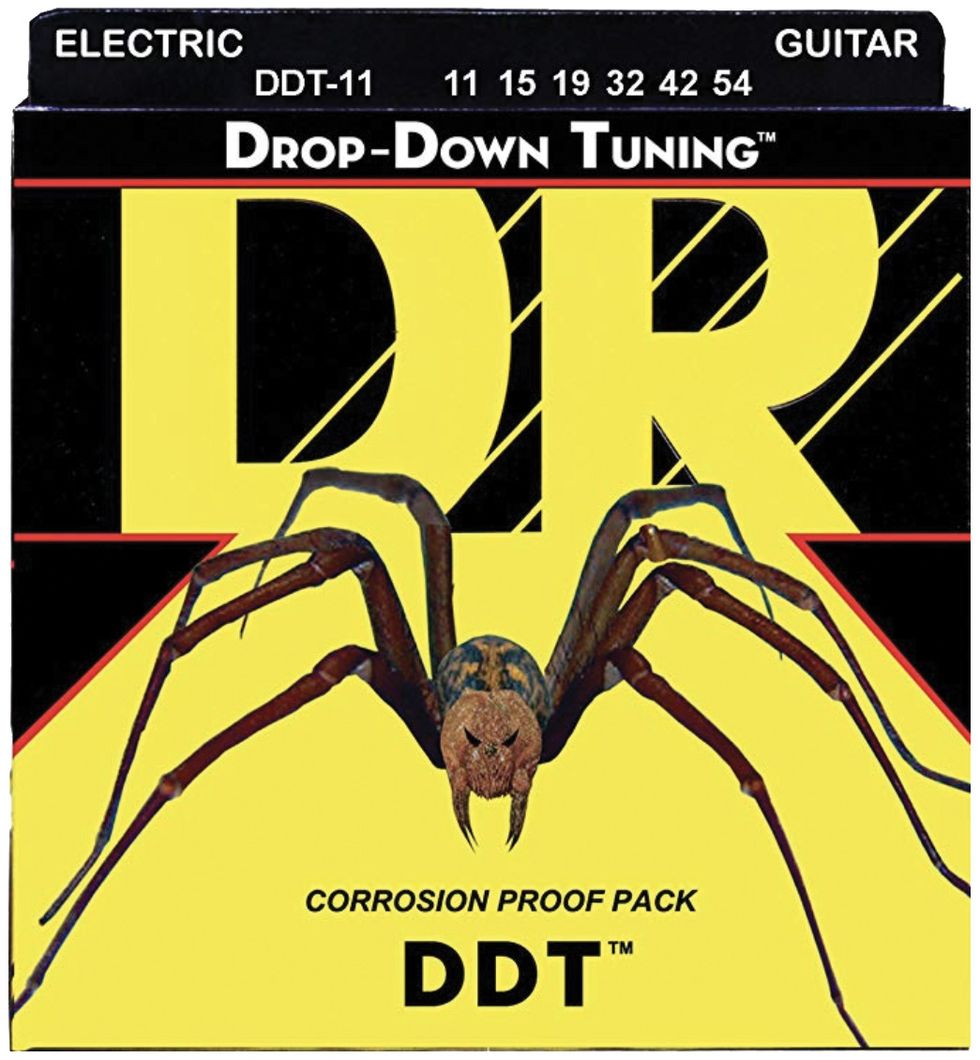 DR STRINGS
DDT-11 [.011
–
.054]
Designed over a two-year build-and-test period, these strings use the company's Accurate Core Technology to be able to drop with confidence and accuracy.
$8 street
drstrings.com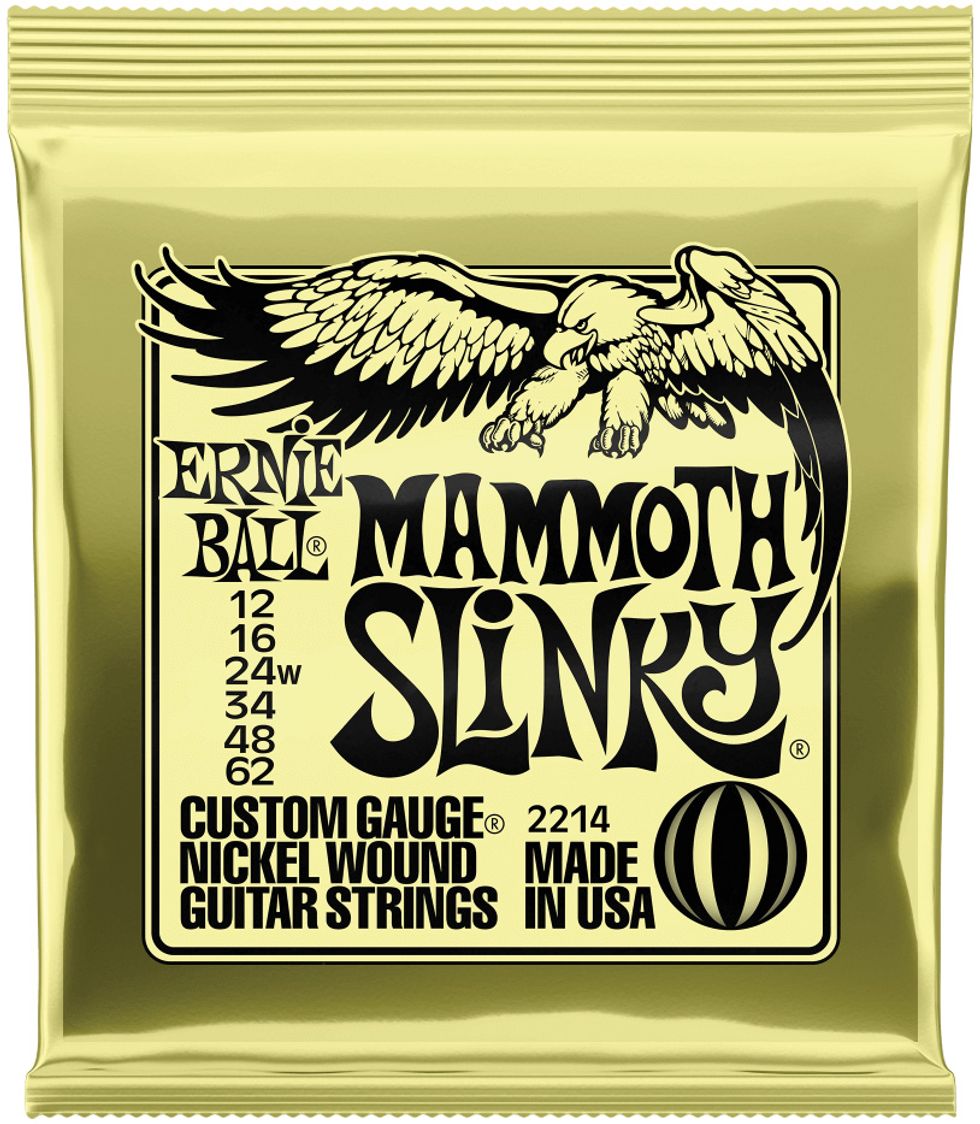 ERNIE BALL
Mammoth Slinky [.012
–
.062]
On this set, the wound strings are made from nickel-plated steel wire wrapped around tin-plated hex-shaped steel-core wire, while the plain strings are tin-plated, high-carbon steel.
$7 street
ernieball.com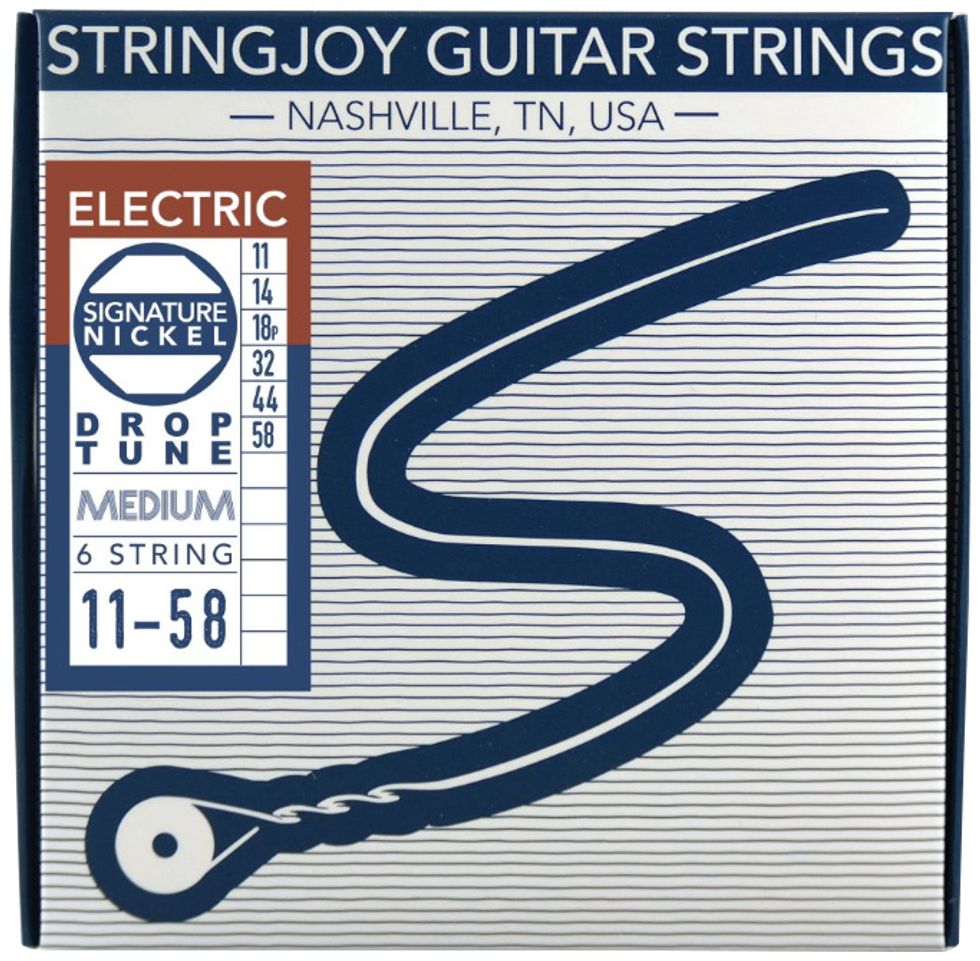 STRINGJOY
Drop Tune Medium [.011
–
.058]
Recommended for drop C, but applicable for lower tunings as well, these strings feature nickel-alloy wrap wire around high-carbon steel hex-core wire.
$12 street
stringjoy.com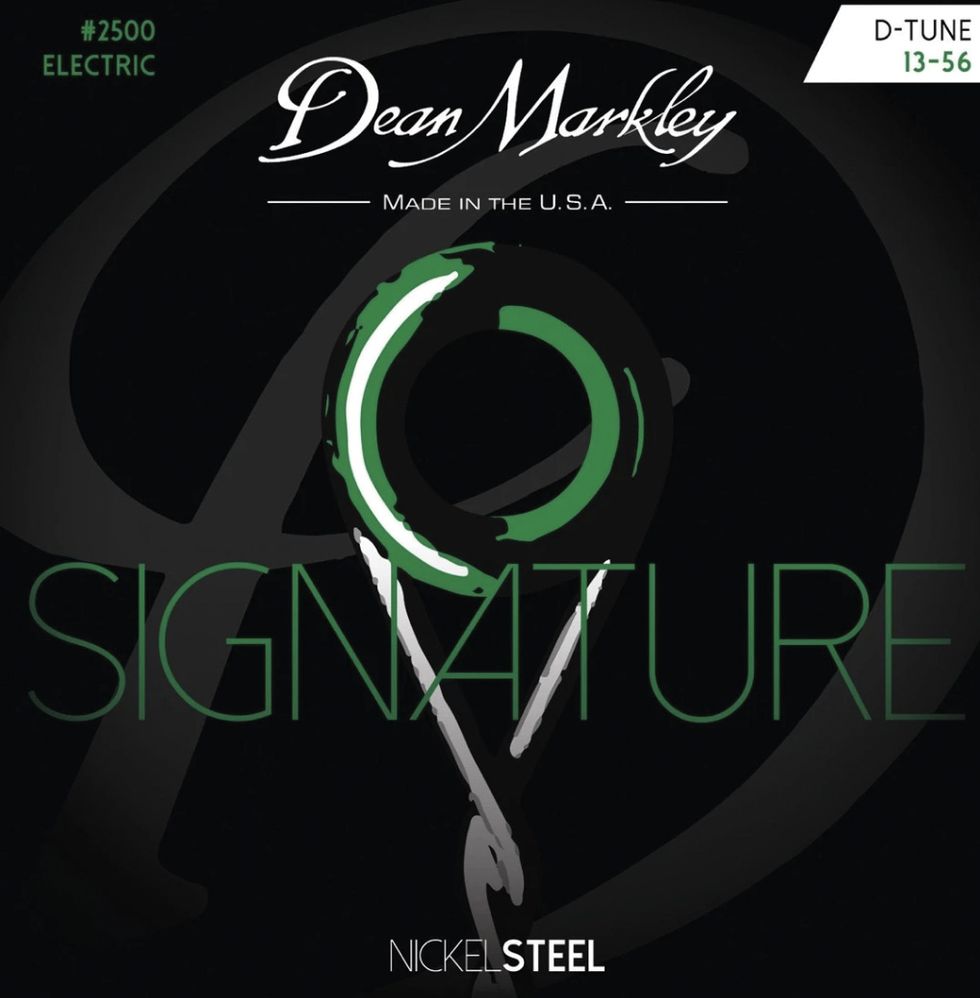 DEAN MARKLEY
2500 Signature Series [.013
–
.056]
Featuring nickel-plated steel that's slowly handwound over a hex core, the outer string wrap maintains 100-percent contact with the core for maximum sustain and full sound.
$6 street
deanmarkley.com
---