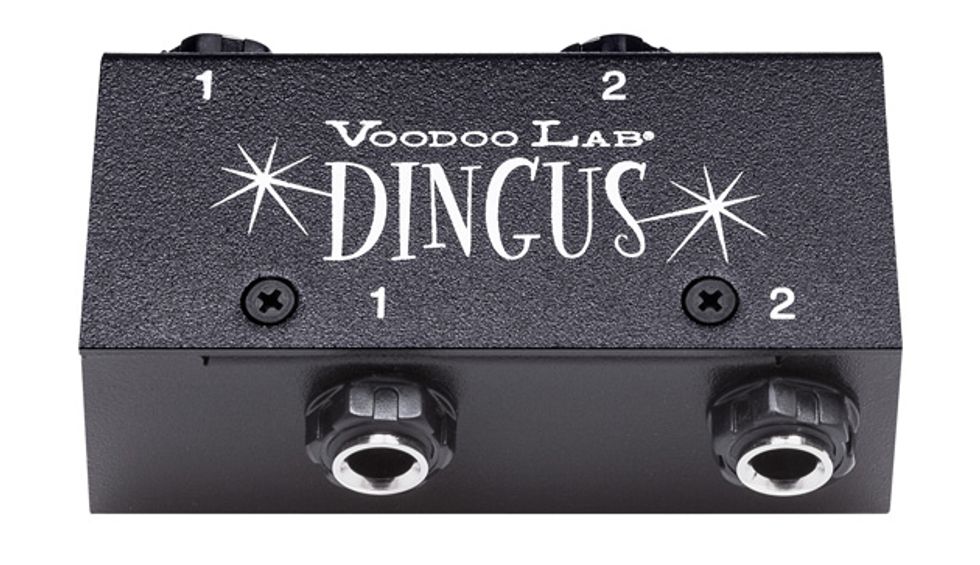 Santa Rosa, CA (November 19, 2019) -- Voodoo Lab announces the release of the Dingus Dual 1⁄4" Thru-Box accessory for popular Dingbat series pedalboards.
Dingus 1⁄4" Feed-Thru adds easy-access audio cable connectivity to a Voodoo Lab Dingbat pedalboard. This handy add-on works for both mono and stereo connections and installs beneath either side of a Dingbat pedalboard. From simple guitar and amp connections to more complex stereo and effects loop setups, Dingus makes cable routing clean and convenient.
Dingus Highlights
Provides easy-access guitar and amp connections to pedalboard
Accepts mono or stereo TRS connections
Mounts beneath right or left sides of Dingbat pedalboard
Easy installation with included mounting screws
Dingus ($39.99 USD) is now shipping to North American dealers and worldwide distributors.
For a list of authorized Voodoo Lab retailers, please visit http://www.voodoolab.com/purchase.htm
For more information:
Voodoo Lab