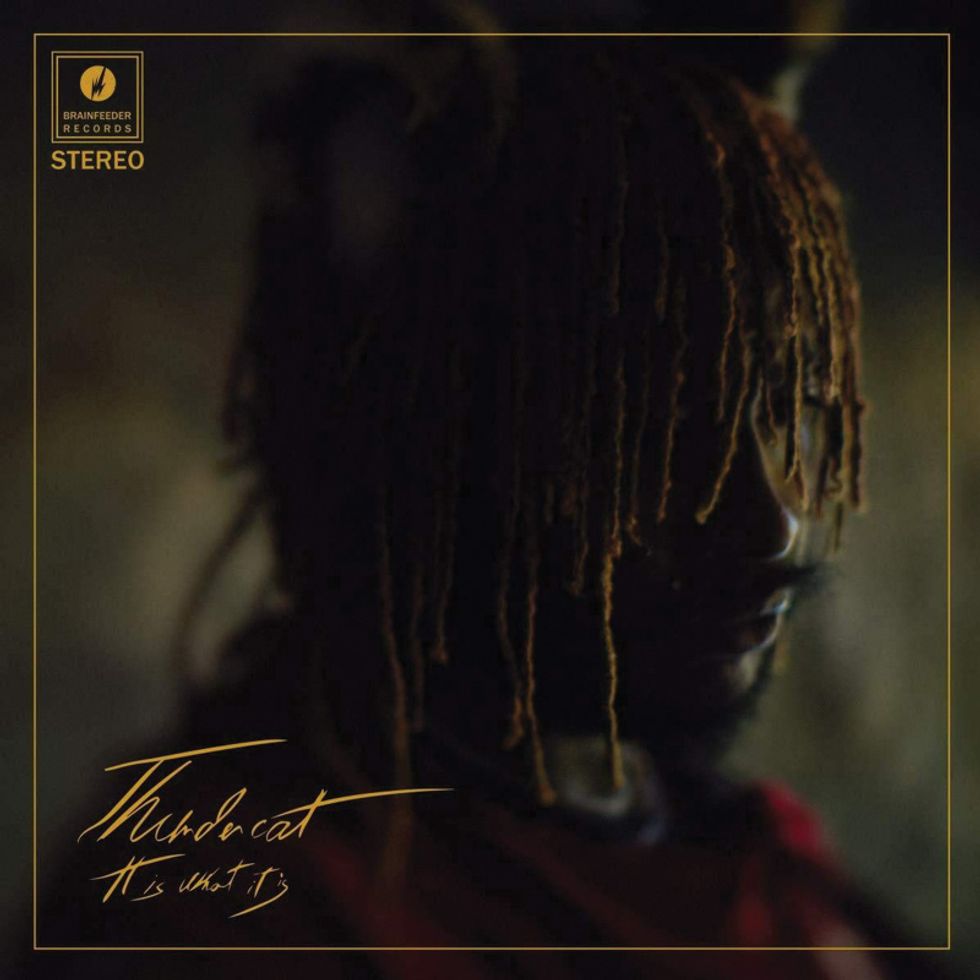 Thundercat
It Is What It Is
Bassist Stephen Bruner, aka Thundercat, is a sparkle in the sea of creators. Known for his integral role in shaping the sound of Kendrick Lamar's To Pimp a Butterfly, Thundercat's music has virtuosic runs on par with Miles and Jaco, bound by '70s funk grooves underneath a falsetto.
It Is What It Is— inspired by the death of Thundercat's friend, rapper Mac Miller—captures the existential turmoil of our times. Thundercat's psychedelic flair takes things higher on tracks like "Interstellar Love," where saxophone (played by longtime pal Kamasi Washington) and drums interplay while Thundercat's swanky-smooth bass lines chauffeur this eclectic jazz-fusion-jam.
Guitarist Steve Lacy—who appears on the track "Black Qualls" alongside Childish Gambino— recently described Thundercat in The New York Times: "He's the coolest bass player that ever walked the Earth." In a year where all bets are off, an R&B tilt-a-whirl with soulful silver linings provides sweet escapism.
Must-hear tracks: "Interstellar Love," "Dragonball Durag"
---
---