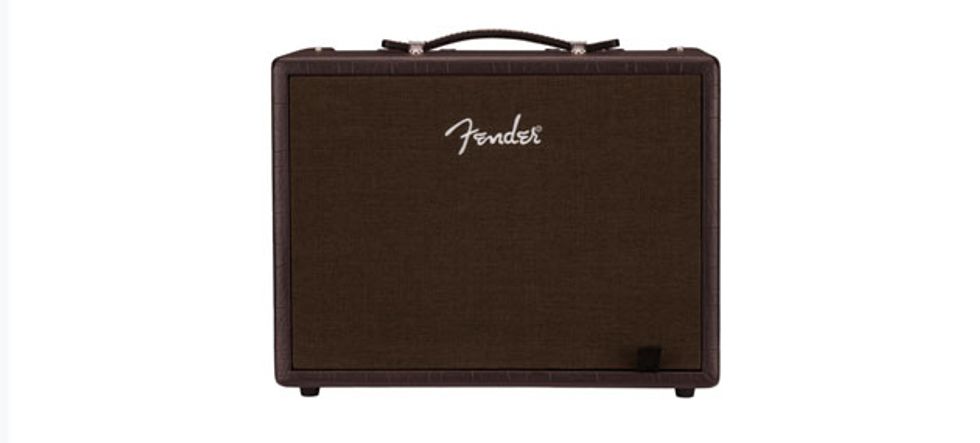 Hollywood, CA (November 13, 2020) -- Fender is also adding best-in-class acoustic guitar amplifiers designed to deliver fidelity, performance and great vibe. They are ultra-portable and versatile, yet quite uncomplicated – perfect for the acoustic-electric guitarist and vocalist. The all-new Acoustic Junior, Acoustic Junior Go, and Acoustic SFX II have pure fidelity, generous output power, studio-grade effects, lightweight plywood cabinets, a 60-second looper and more.
Enter the Acoustic Junior ($379.99) and The Acoustic Junior GO ($499.99) Available November These amplifiers deliver full, natural, best-in-class performance for acoustic-electric guitar and vocals. TheAcoustic Junior GO also features a rechargeable battery, so you can unplug it from the wall and take your music anywhere.
The Acoustic SFX II ($599.99) Available November offers two channels designed for instrument or microphone use, each with studio-quality effects enhanced by our proprietary Stereo Field Expansion technology for room-filling, more-than-stereo imaging.
Watch the company's video demo:

For more information:
Fender