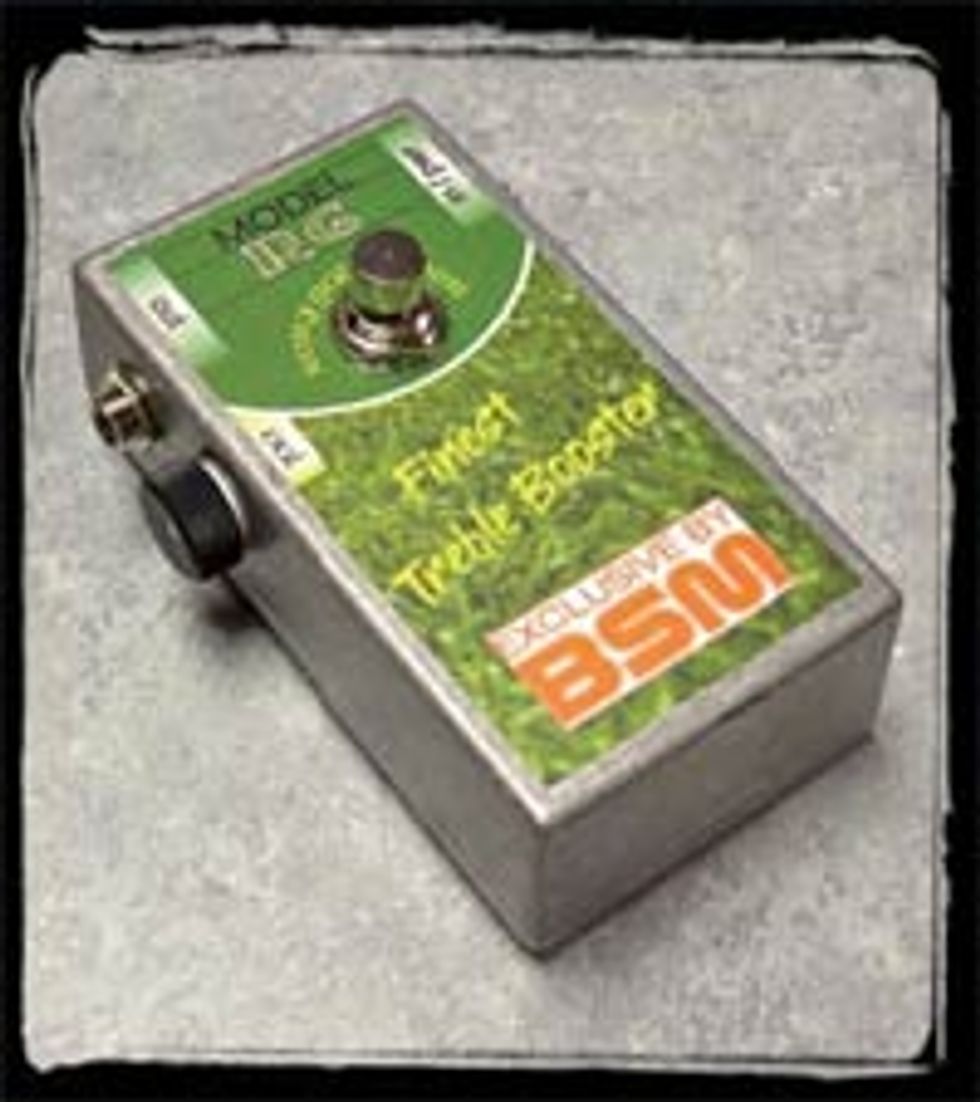 This pedal was developed to achieve the powerful sustaining punchy sound of the Strat played by Mr. Gallagher, who used it with a Rangemaster. Most models replicating the Rangemaster are basically the same circuit with a few mods to make them sound a bit more like the settings used by certain artists. In this case, the BSM Rory Gallagher model has a knob on the side labeled "volume," but I found it boosted the upper mids into a really nice singing sustain. The originals did not have this feature. What is great about it is that by altering the position of the midrange either Strats or humbuckers will sound great. This particular model pedal seems to have a little extra tightness in the low end. I liked the definition and growl on those low notes—they were never muddy. It is best used before a distorting amp or a pedal, as are the other straight ahead Rangemaster-type models. I don't think I would use it in front of a real clean amp like the Fender Twin, as it was just not that pleasing of a tone for me.
The RG is a well-constructed unit, as are all the BSM pedals I've had the privilege to test. True bypass switching is in place here. This pedal works great for pretty much all types of rock music, older and modern. It primarily sounds best for lead guitar and solo work, but it does clean up when the volume is backed down for a nice crunchy rhythm tone. – KR
Buy If...


you're after the most killer snarling Strat tone ever, or a really aggressive humbucker sound.


Skip If...


you're looking for more of a Stevie Ray tone.


Rating...