Christone "Kingfish" Ingram: "Outside of This Town" Song Premiere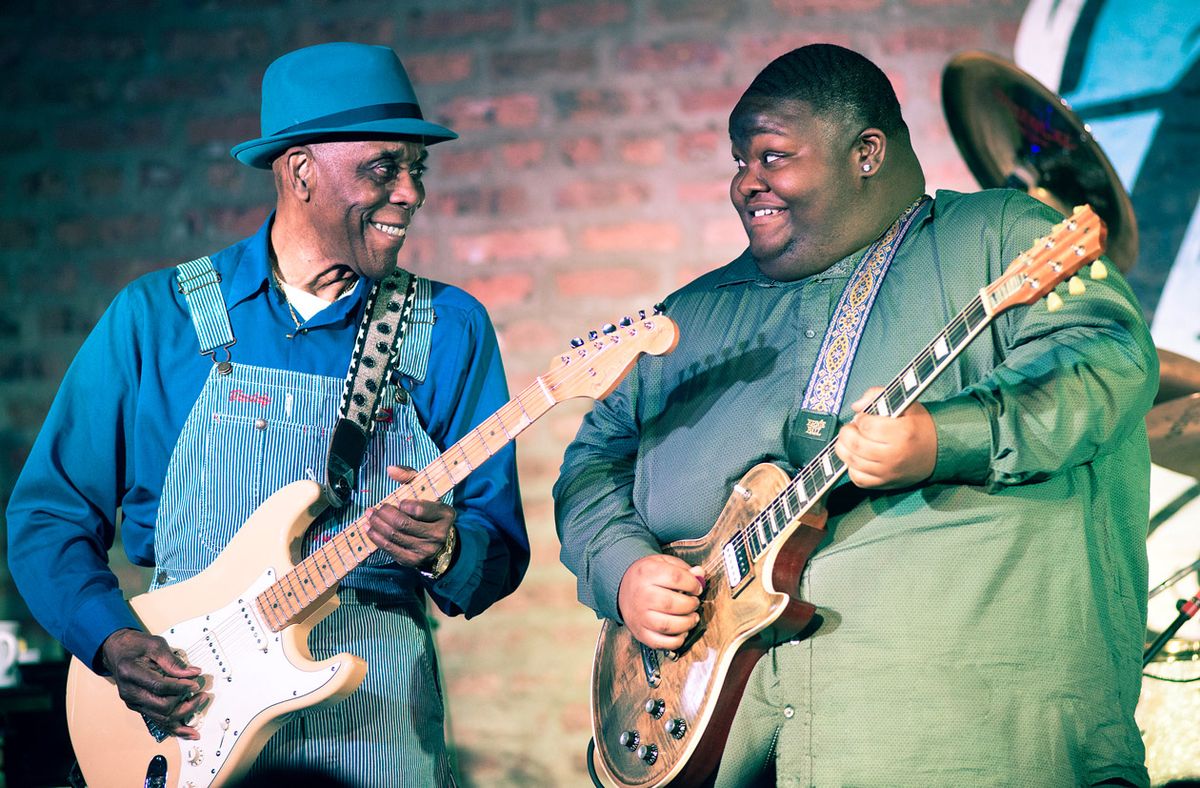 Photo by Paul Natkin
An emerging young blues guitarist from Clarksdale, Mississippi, looks to the music's future—and his own—but builds on the foundation of his heroes: from Albert and Freddie King to Jimi Hendrix and Prince.
Christone "Kingfish" Ingram plays guitar like a wolf hits a bone: hard, strong, and with a powerful sense of purpose. At 20, Ingram is still young enough to be considered a blues prodigy—especially since he's been gigging since he was 11. But on his May 17 debut album, Kingfish, and in his live performances like the one I caught in his native Clarksdale, Mississippi's Bluesberry Cafe in October, he separates himself from the brat pack with his ferocious tone and a dexterous style he's fusing from a mélange of influences that includes Albert King, Freddie King, Little Milton Campbell, Hendrix, Prince, and George Benson. In particular, it's the jazz elements in his playing—heard in single-note leads that swerve out of the pentatonic and in unexpected bursts of quick, slippery octave chords—that surprise.
That's the kind of playing likely to help Ingram make the wish he expresses in the song we're premiering, "Outside of This Town," come true. The song's an amped-up shuffle, with Ingram deriving a growling tone with his Chertoff Custom Guitars LP-style guitar, a blackface Fender Twin Reverb, and an SDG Groove Superdrive stompbox. It's autobiographical, and a kind of first-person "Johnny B. Goode:" the story of an ambitious young man growing up in an impoverished place, yearning to see the world with his guitar as his guide.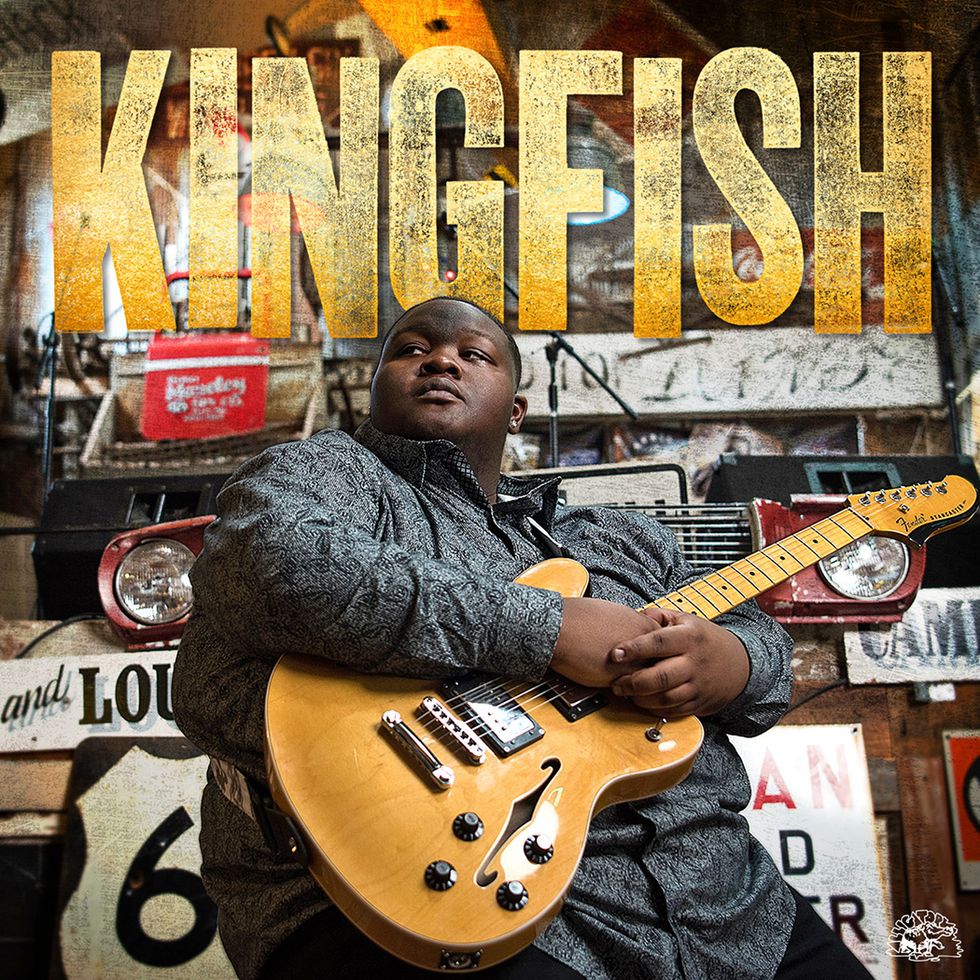 The Kingfish album was produced by Tom Hambridge, who has been at the controls and co-written songs for Buddy Guy's recent albums, and has produced albums by George Thorogood, Devon Allman, and Susan Tedeschi, as well as his own solo releases.
"I've been feeling that way for a long time now," Ingram says. "I know a lot of folks who don't put their foot forward in the world, and I don't want to end up like that." And while blues tourists who come to Clarksdale for the annual Juke Joint Festival and other musical celebrations might get the impression that the place—where Sam Cooke, John Lee Hooker, Ike Turner, Gus Cannon, Jackie Brenston, and many other iconic figures in the genre came from—is a sleepy idyll for their favorite music, it also shares the same issues as other Delta cities: crime, drugs, a lack of opportunities. "There's not a lot to do here," Ingram adds. "Some people maybe get tempted by the criminal life, but for me it was blues 24/7. I want to be a great man, and bring great music all around the world, because that's what we need at this moment."
Ingram began playing blues thanks to the educational outreach program of Clarksdale's Delta Blues Museum, and among his mentors was local guitarist Richard "Daddy Rich" Crisman. Today, Ingram's menu also includes rock and gospel, and he's delving deeper into soul and R&B. Along the way, he's honed his live gear to a variety of Peavey amps—still the preferred brand among deep South blues guitarists on a budget—and his Chertoff guitar, the Strat, and the Fender Starcaster on his album's cover. He's also expanded his pedal collection with an MXR Sugar Drive and a Dunlop Cry Baby Mini Wah.
Ingram should be seeing plenty of the world this spring and summer, as he opens tours for blues icon Buddy Guy and Vampire Weekend, and goes on to the festival circuit. Guy, in particular, has given Ingram a boost, taking him under wing after they shared a bill in 2012 and calling him "the next explosion of the blues." Guy also trades licks with Ingram on "Fresh Out," a track from Kingfish where the younger player airs some ringing sustain that recalls Albert Collins' signature sound. And Guy's current producer, Tom Hambridge, helmed Ingram's debut. In a sense, that album may be a passing of a torch, but Kingfish also proves Ingram is capable of lighting his own fires.
---
---