Charvel Pro-Mod San Dimas PJ IV Review
Bold, minimalist style meets multitudinous tones.
Solid build. Great onboard active EQ. Ultra-comfortable neck. Rock star looks.
A passive tone control would be nice. Limited paint options
4.5
4
5
4.5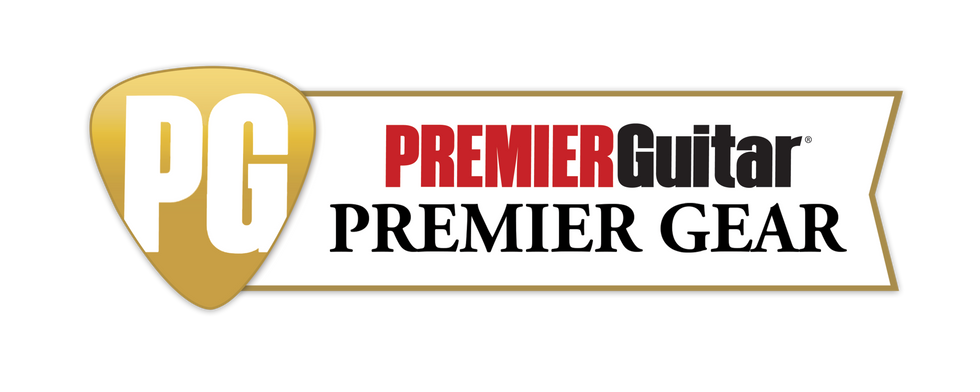 For a large part of the guitar-playing population, seeing "Charvel" on a headstock inevitably leads to thoughts of over-the-top paint jobs and Floyd Rose tremolos. And while Charvel built great instruments for use outside the shred realm, traditionally shaped bass guitars are probably not the first thing you associate with the brand.
---
Prior to this review, my only impression of Charvel as a bass builder was hearing about Lee Sklar going to the Charvel shop in the '70s to pick out the body for his legendary P-style bass—the instrument that eventually became "one of the most recorded basses in history" in his own estimation. That's not an inconsequential bass legacy. And the Pro-Mod San Dimas PJ IV certainly feels like it's built from that substantial foundation.
A Lot of Flash With a Little Bit of Cream
Charvel began as a high-end repair and custom shop in Los Angeles. During its '80s heyday, the brand was owned by Jackson. But since 2002 Charvel has been part of the Fender family, and the visual influence of the parent company shows through here.
The first thing that struck me about the Pro-Mod San Dimas was an immediate feeling of deep affection for the vintage DiMarzio cream pickup covers—a classy statement on any instrument no matter the paint scheme that transports me to the time I first picked up a bass. The second thing I thought was, "Holy smokes, this bass is very green!!" (In addition to the lime green metallic finish on our review model, the 4-string version also comes in a more sedate mystic blue).
The roasted maple that makes up the neck, 12"-16" compound-radius fretboard, and headstock give this traditionally shaped bass a unique, understated look that's a nice contrast to the bold green finish.
Precision Re-imagination
You can make a lot of sounds with any good P/J setup. But you can cover a lot of extra mileage with what this race car has under the hood. The San Dimas PJ IV features DiMarzio Model J DP123 and Model P DP122 pickups in the bridge and neck respectively, a 3-band active treble/mid/bass boost/cut tone control array equipped with a push/pull switch for passive operation, as well as pickup balance and master volume controls. The slim C-neck is graphite reinforced, features convenient heel access to the truss rod adjustment wheel, and has very nice rolled edges, which makes the neck feel even slimmer. Luminous fretboard side dots are a suitably flashy but practical finishing touch.
The Charvel communicates quite a bit more midrange information than most other P/J setups.
Simple Lines, Multiple Tones
The best, simplest way to describe the Pro-Mod's sound with both pickups all the way up and the active tone stack engaged is full. There's a distinctive piano-like zing in the high end and a very firm, solid low end that doesn't come across as too modern or too stiff. The output is impressively even across the neck and in all registers. One reason for the balanced output is the reverse-P pickup (with the bass segment of the split pickup shifted closer to the bridge). The setup helps the first and second strings ring with authority and lends a very strong low-end presence. The overall voice of the instrument is distinctly P/J, but with some of a Spector's extra punchy top and low end on tap. The bass also feelsincredibly solid. The high mass bridge adds sustain and helps create a sense of playing a neck-thru instrument when bending or playing aggressively.
Coaxing a more vintage-style voice out of this speed racer is as easy as engaging the passive circuit and grabbing a pick. A slightly softer voice emerges, but it's filled with personality. Playing with a pick in passive configuration also reveals that the Charvel communicates quite a bit more midrange information than most other P/J setups. Although the midrange overall is strong, it's easy to use the active EQ to scoop some out, but there is no tone control in passive operation. However, in this mode the Charvel rewarded me with a hot-rodded J-bass-style slap tone that's a great addition to any bassist's bag of tricks and well-suited to the slim, fast neck.
The Verdict
For some, the look of the Charvel Pro-Mod San Dimas PJ IV will be enough to evoke stereotypical associations with hair spray and the Sunset Strip circa '86. But this bass is much more than a flashy finish. It's one of the most well-built and versatile examples I have played in a very long time. All the Pro-Mod features are player-oriented additions that make sense rather than feeling like sales gimmicks. At less than a thousand bucks, the Pro-Mod San Dimas PJ IV provides pro-level playability, quality feel, and a tone palette that you typically hear from instruments priced two or three times higher.