The jam-band vets show us their boutique pedals, rad amps, and silver-finished instruments built to commemorate their 25th anniversary.
Garvey's pedalboard looks like it was made from an old kitchen-cabinet door and a bunch of zip-ties. Atop its oak-ish grain/veneer, his signal hits a TC Electronic PolyTune, an Analog Man Beano Boost, Analog Man Bi-CompROSSor, a Real McCoy RMC-3 wah (housed in an older enclosure), a Fulltone Tube Tape Echo (located off the pedalboard), a Foxrox Octron, an Orc Effects Klon clone, a Klon Centaur, an Analog Man ARDX20 Dual Analog Delay (with an AMAZE0 tap-tempo/preset module). He also uses a Lehle 1@3 to switch between amps.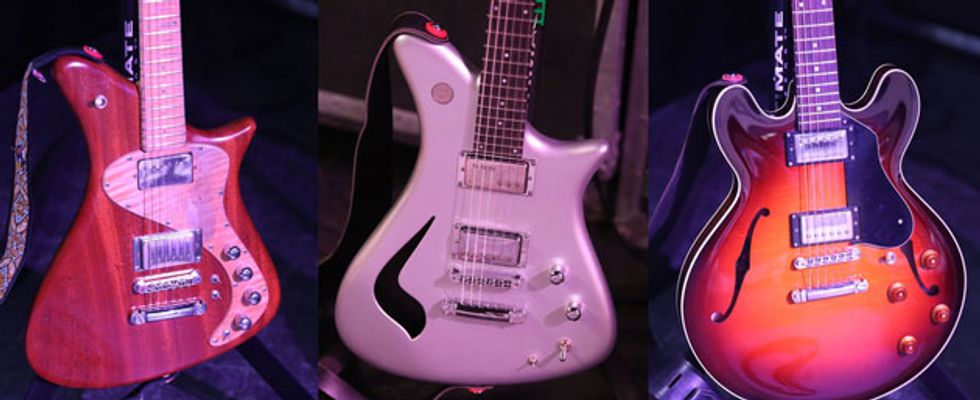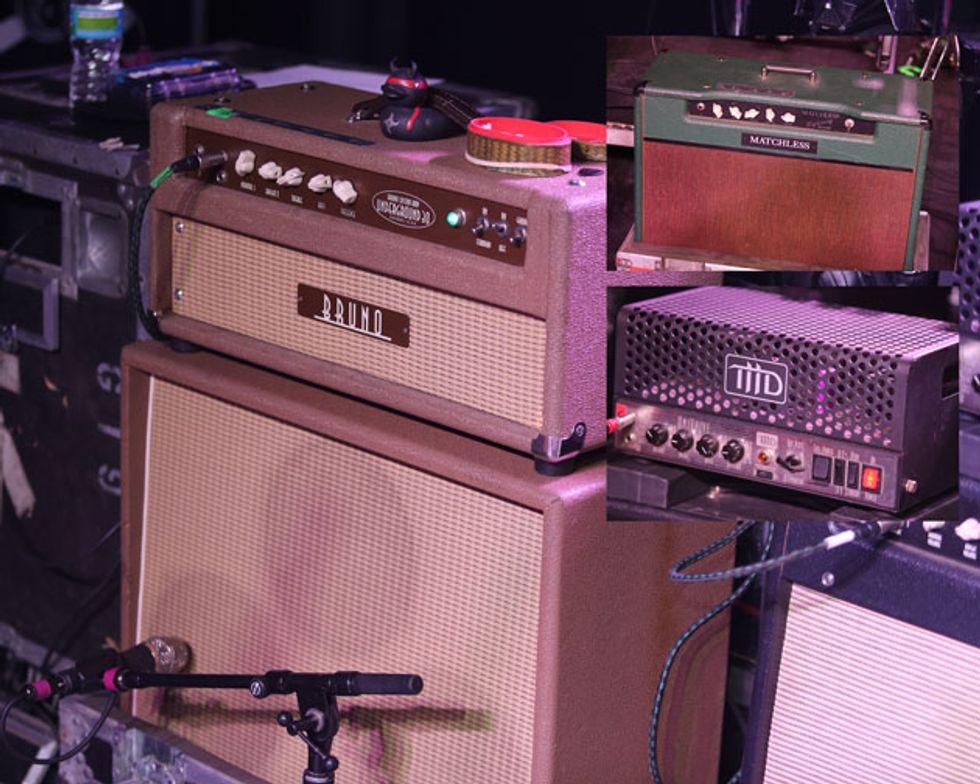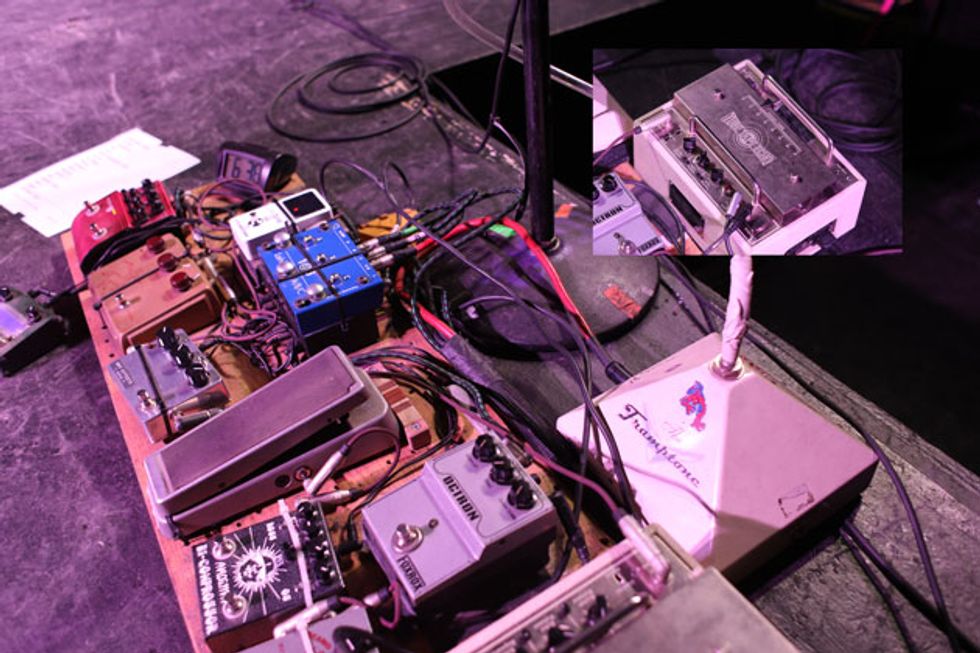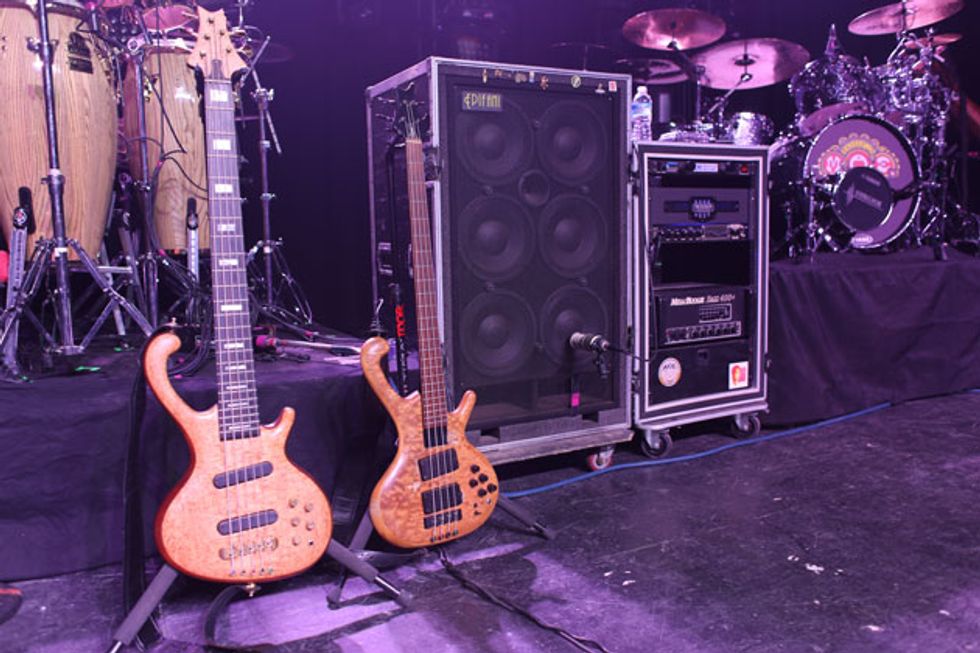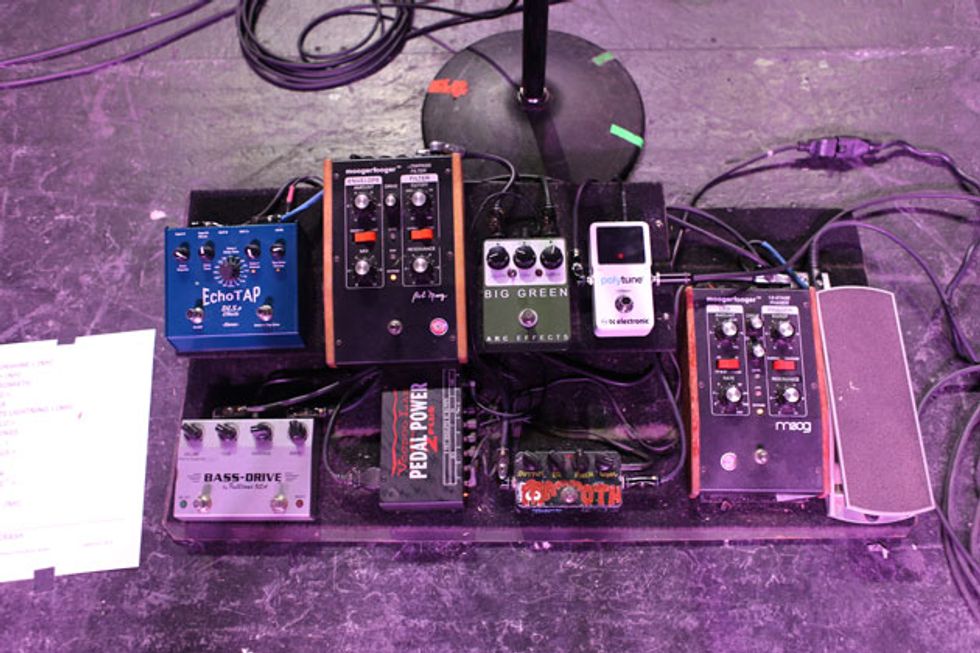 Premier Guitar's Perry Bean met with moe.'s Al Schnier, Chuck Garvey, and Rob Derhak before the band's March 7, 2015, show at Marathon Music Works in Nashville. Among other things, the jam-band vets showed off their selection of silver-adorned instruments built to commemorate their current tour celebrating the 25th anniversary of the band.