The jam-band vets show us their boutique pedals, rad amps, and silver-finished instruments built to commemorate their 25th anniversary.
Rob Derhak's two main basses—a 4- and a 5-string—are made by German luthier Jens Ritter. Both feature active Ritter circuitry and wood covers, with the 4-string sporting dual humbuckers, and the 5 having single-coils. Derhak's amp rig consists of a Mesa/Boogie Eight:88 Strategy head driving an Epifani 6x10 cab. His backup head is a Boogie Bass 400+ head.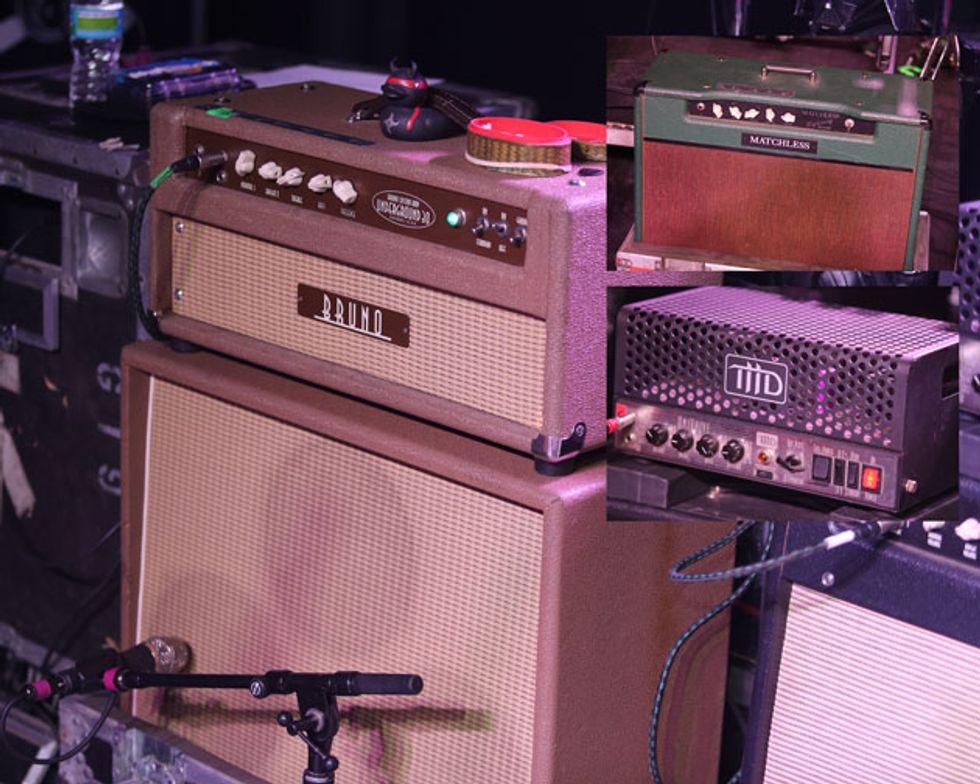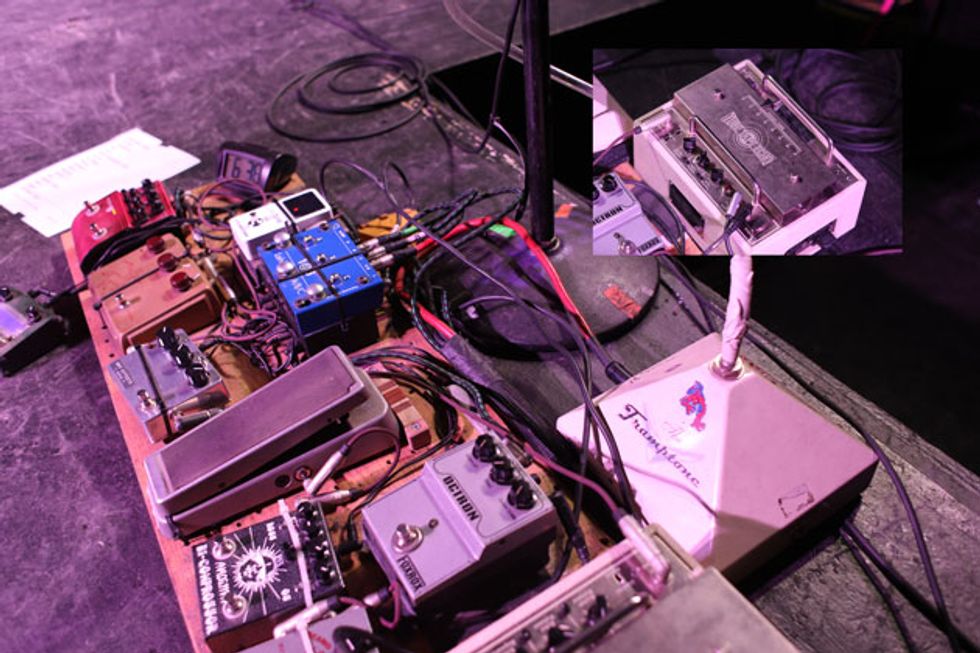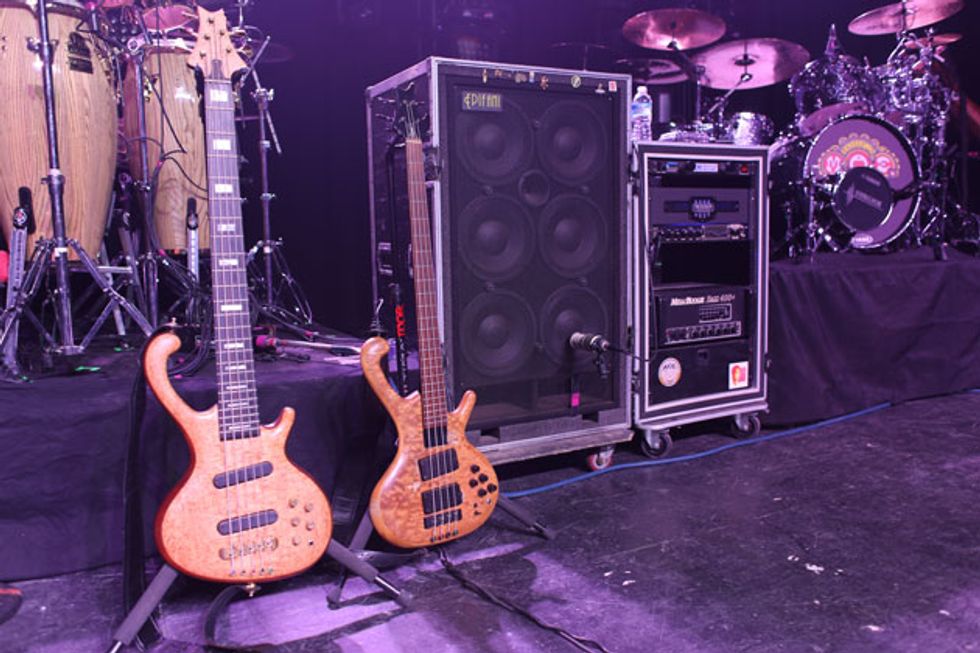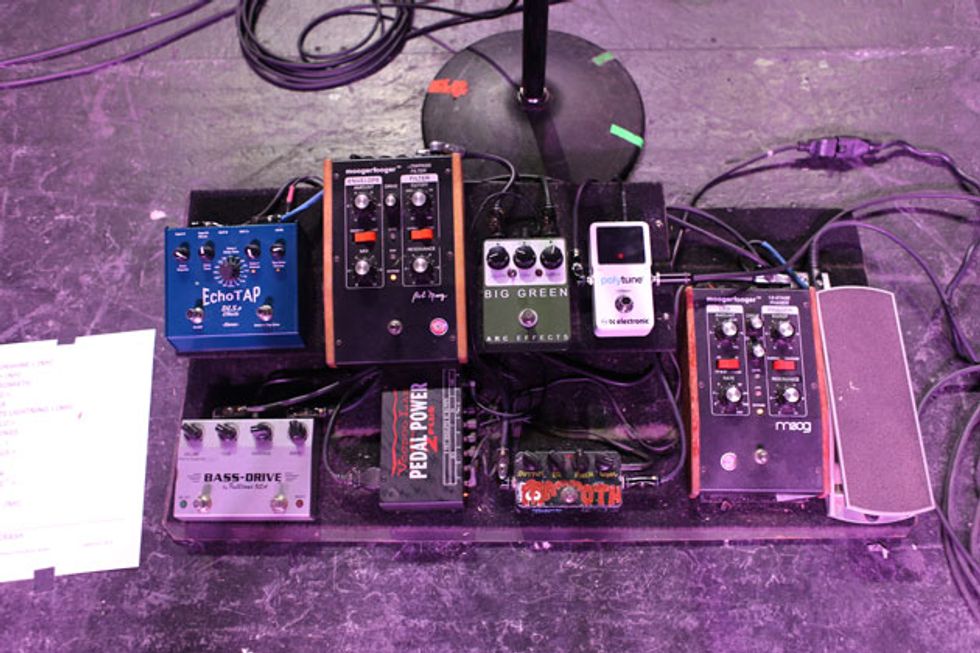 Premier Guitar's Perry Bean met with moe.'s Al Schnier, Chuck Garvey, and Rob Derhak before the band's March 7, 2015, show at Marathon Music Works in Nashville. Among other things, the jam-band vets showed off their selection of silver-adorned instruments built to commemorate their current tour celebrating the 25th anniversary of the band.