Rig Rundown: Murder by Death
Down-tuned axes and a thirst for experimentation fuel the rootsy indie-rock band's sound.
She runs the cello into her simple board that carries a Boss TU-2 Chromatic Tuner, an Electro-Harmonix LPB-1 Linear Power Booster, Boss Overdrive OD-1, an Electro-Harmonix Holy Grail Nano, and a Radial ProDI. A Pedaltrain board houses everything and a Visual Sound 1 Spot provides power.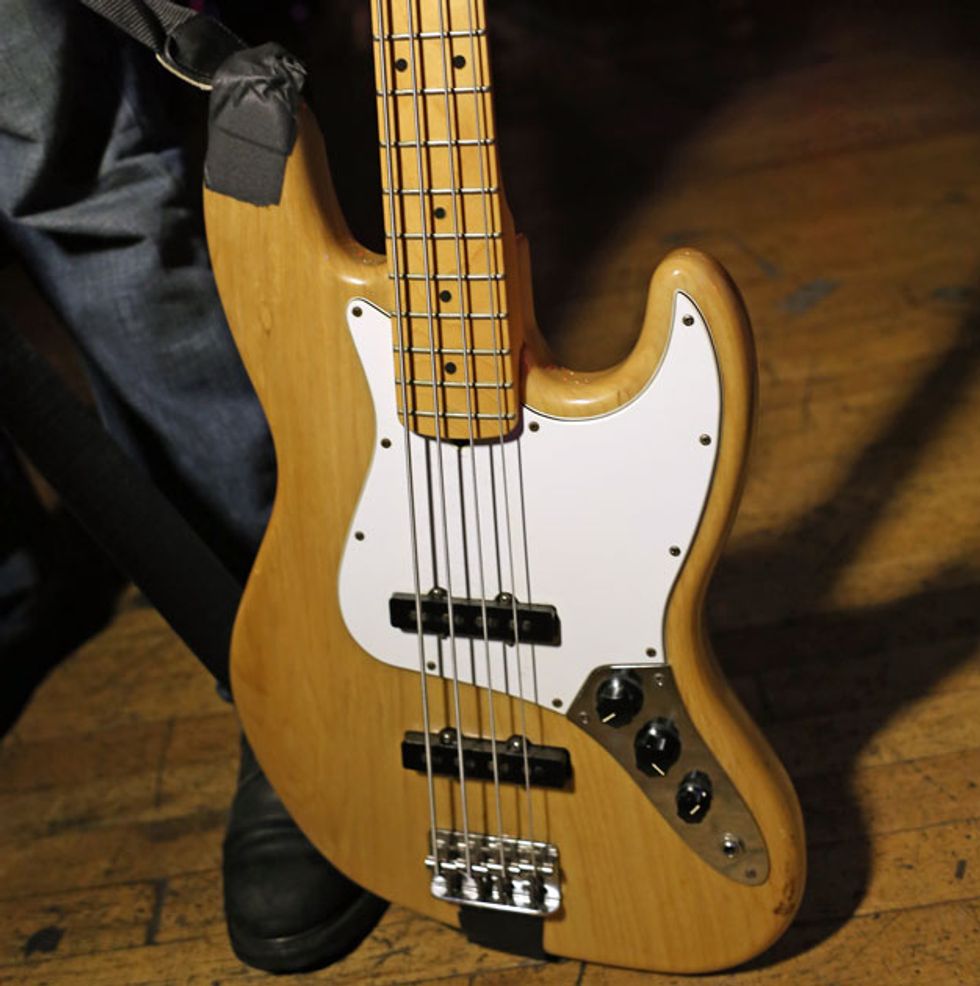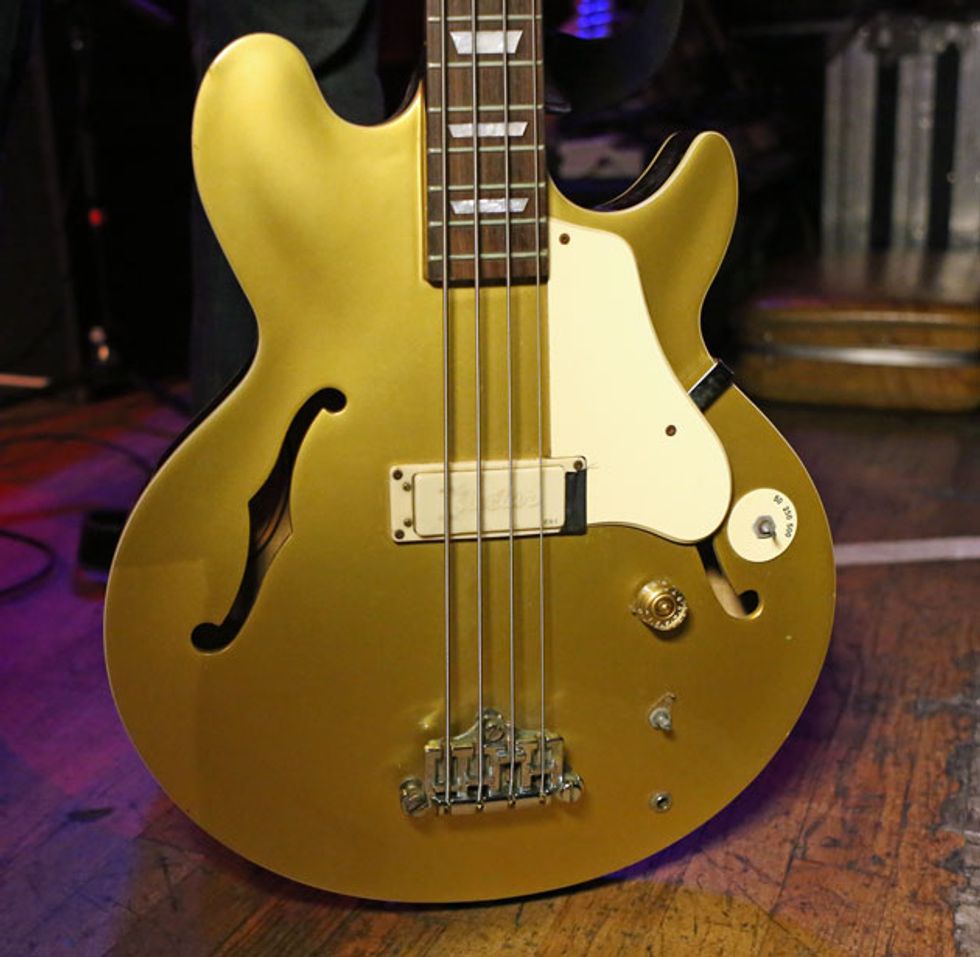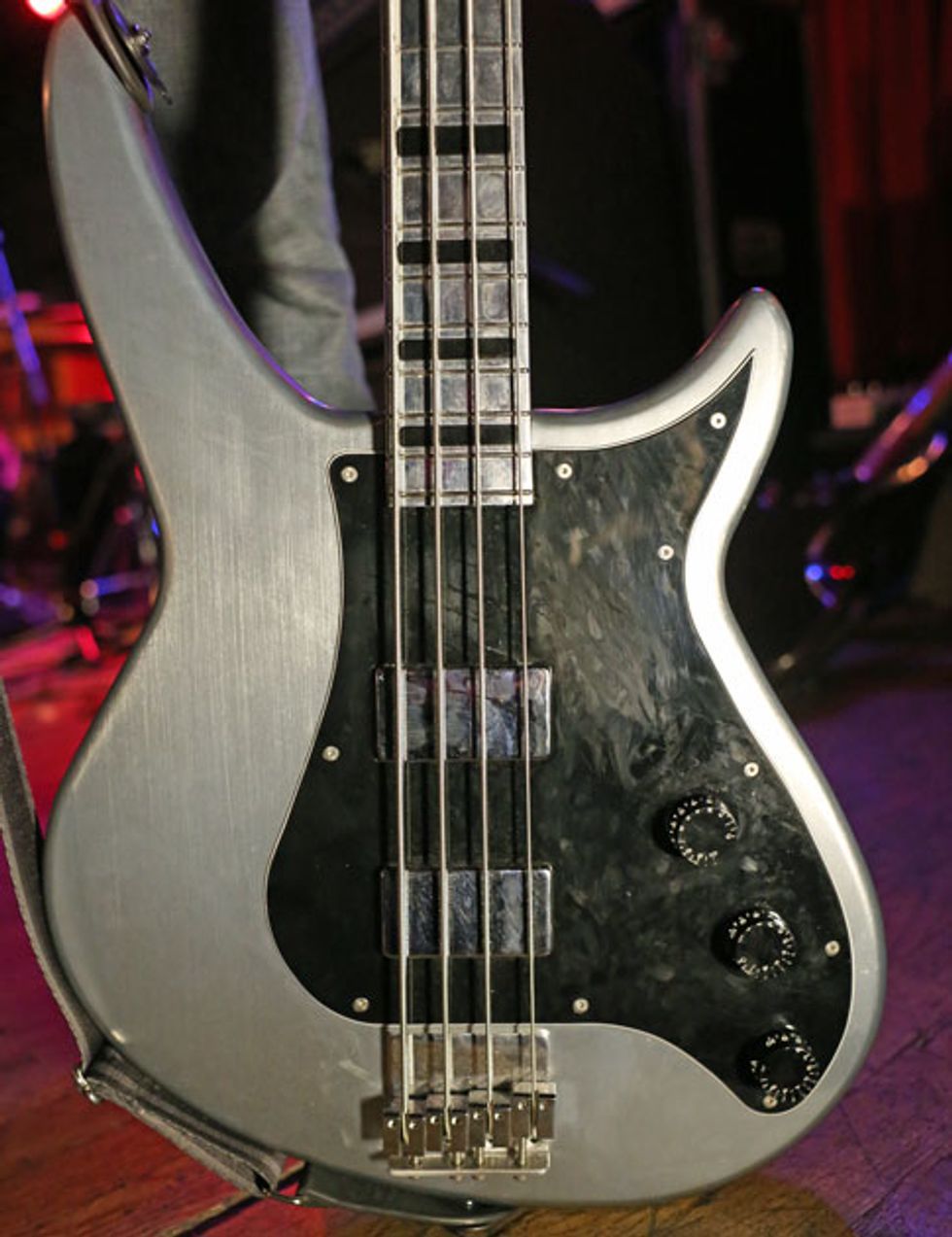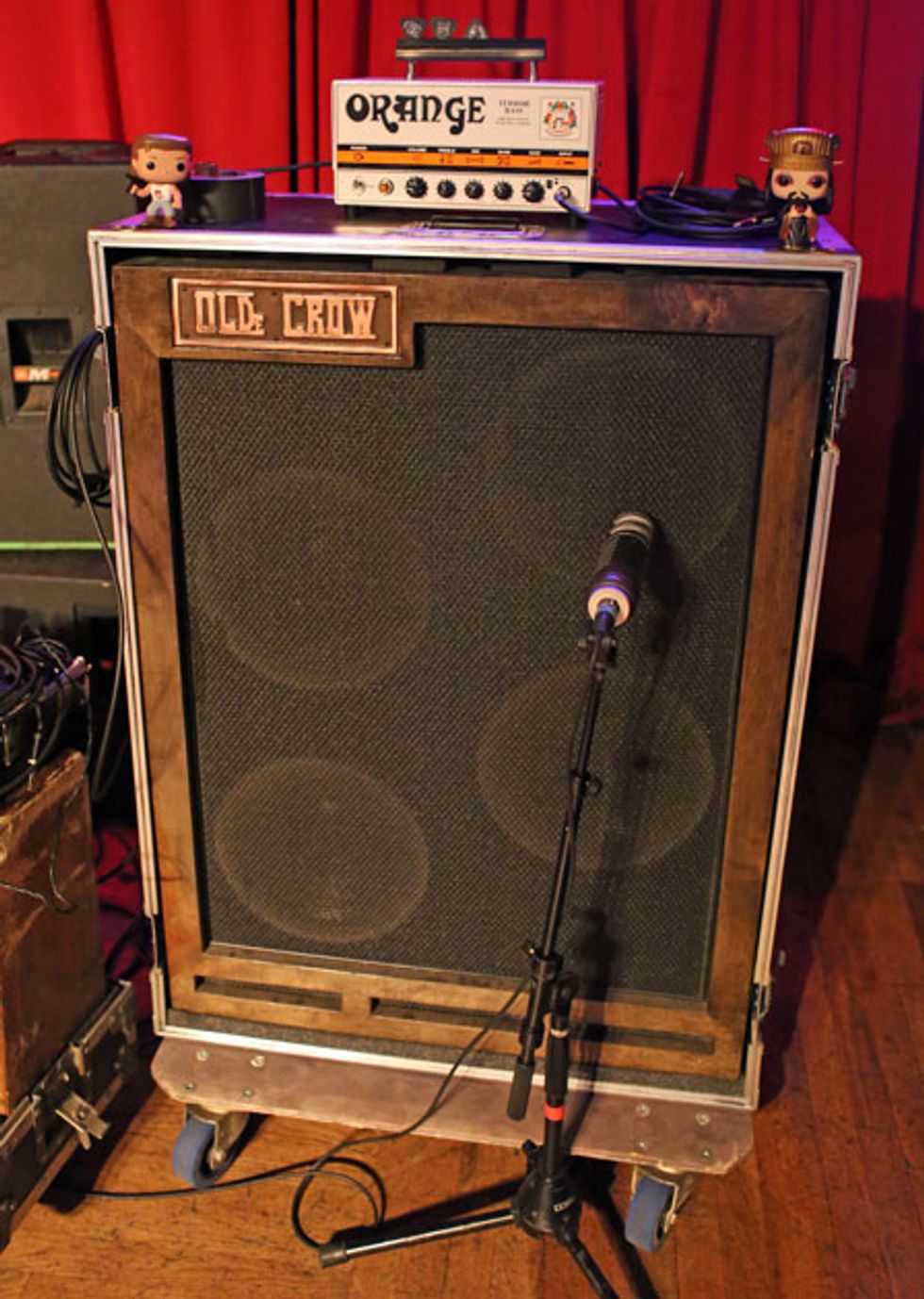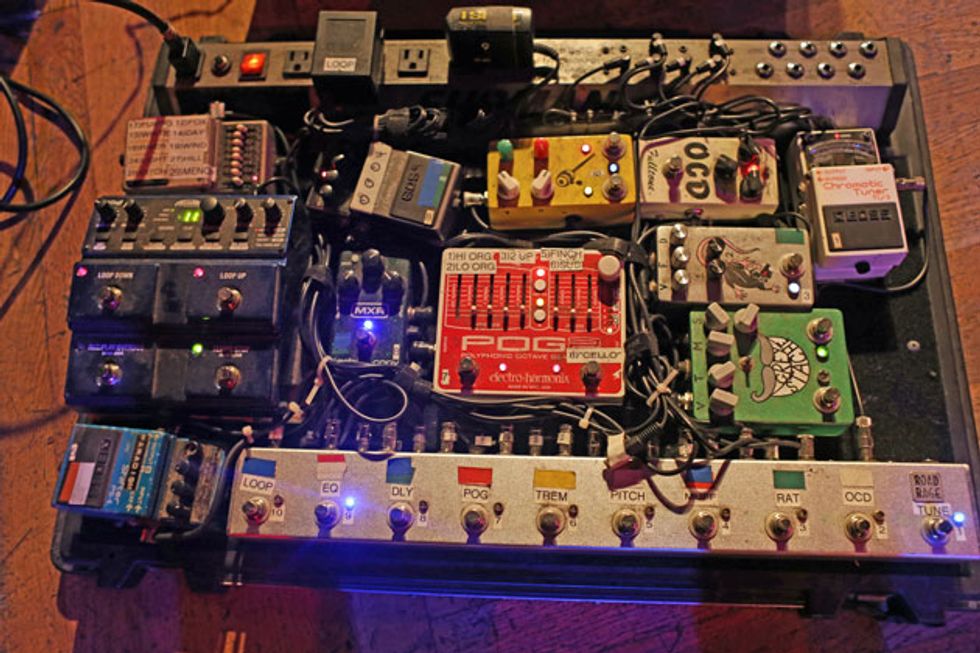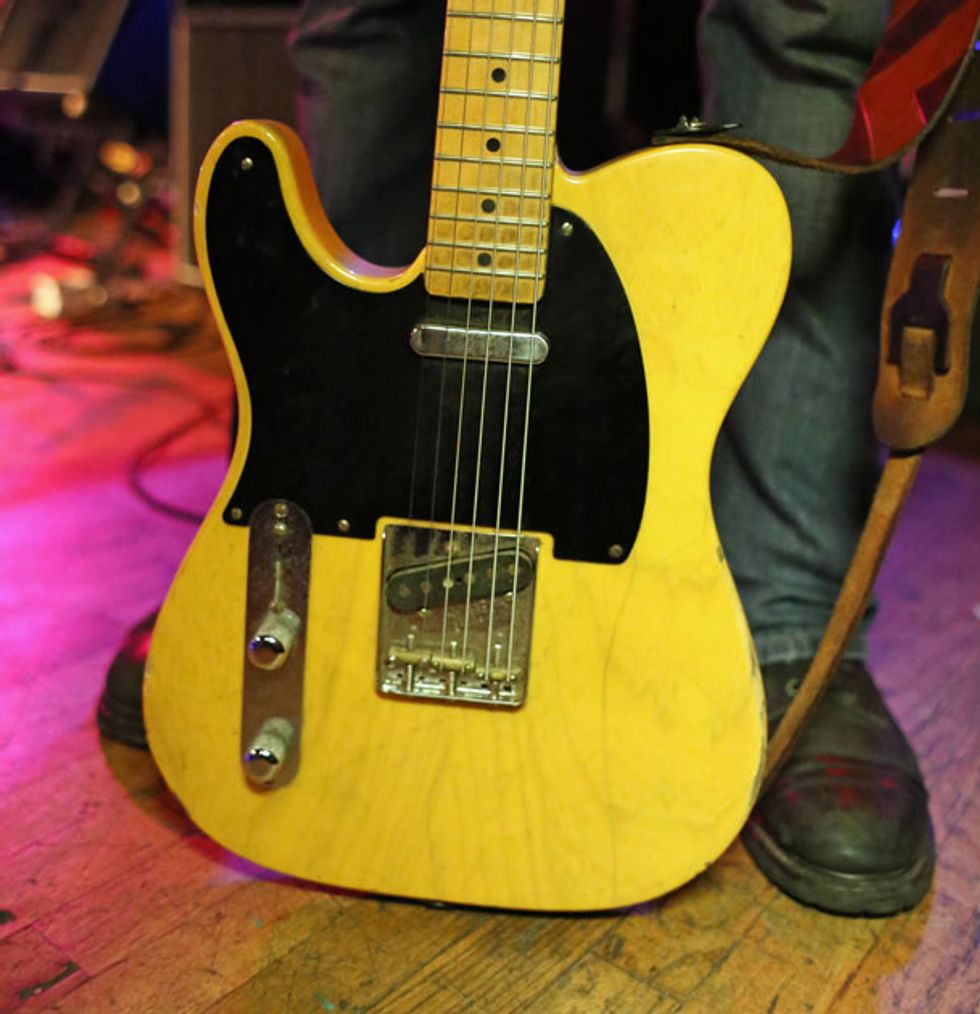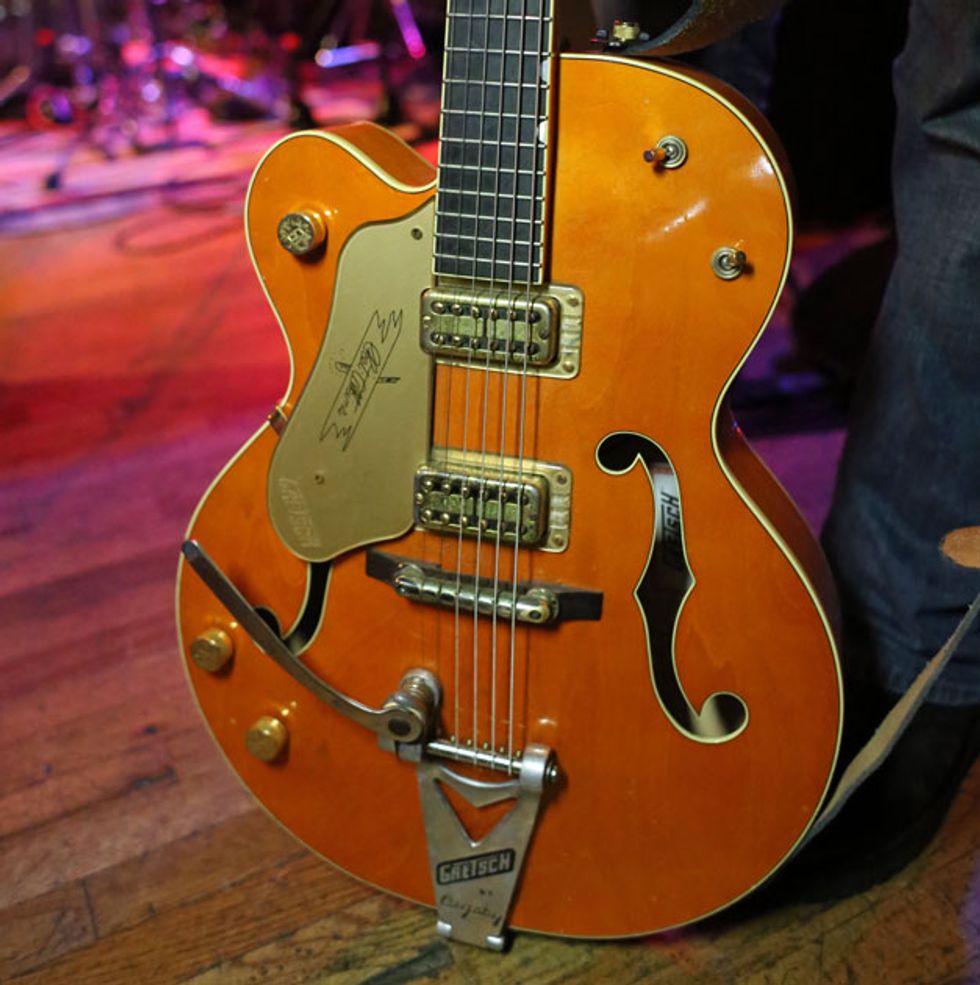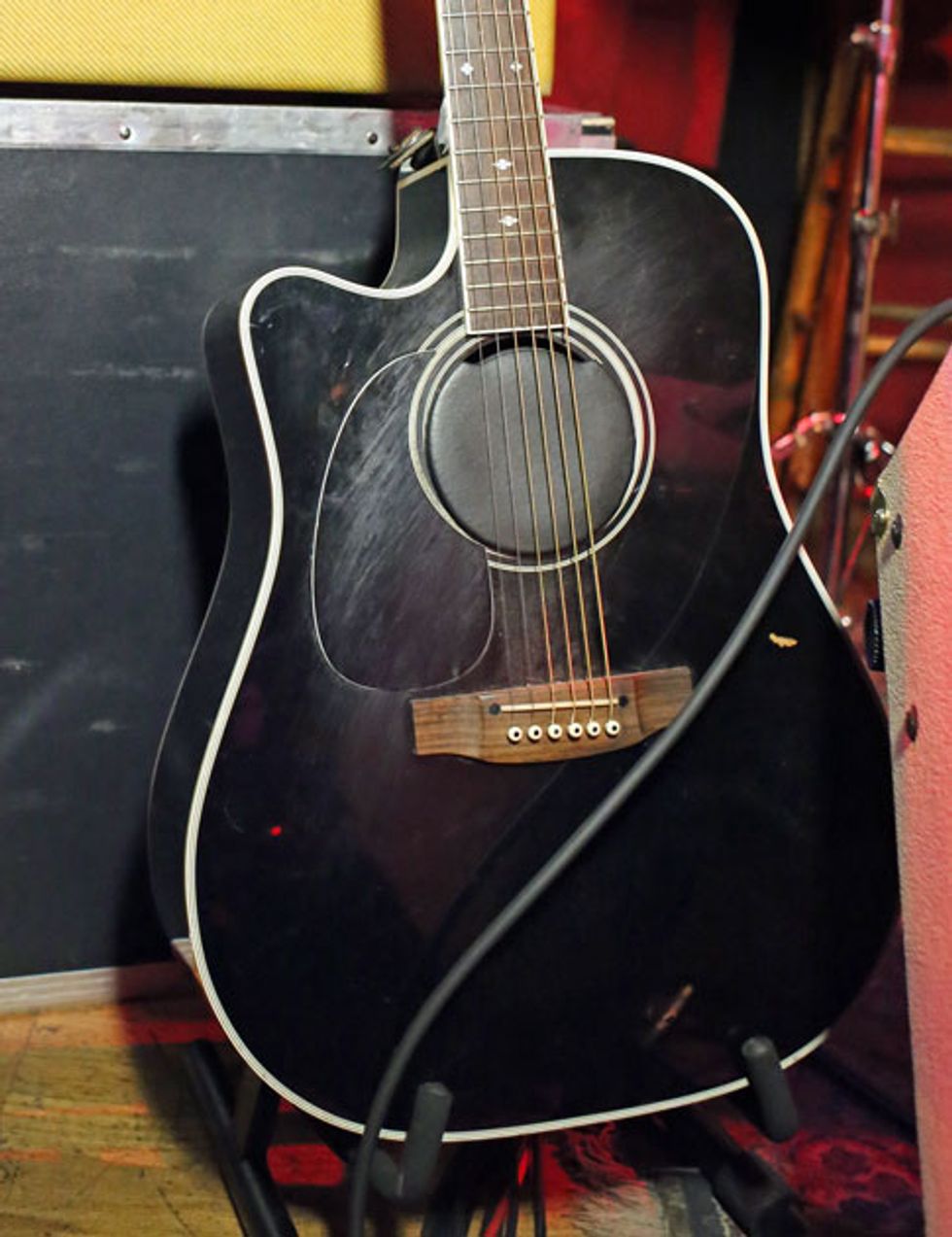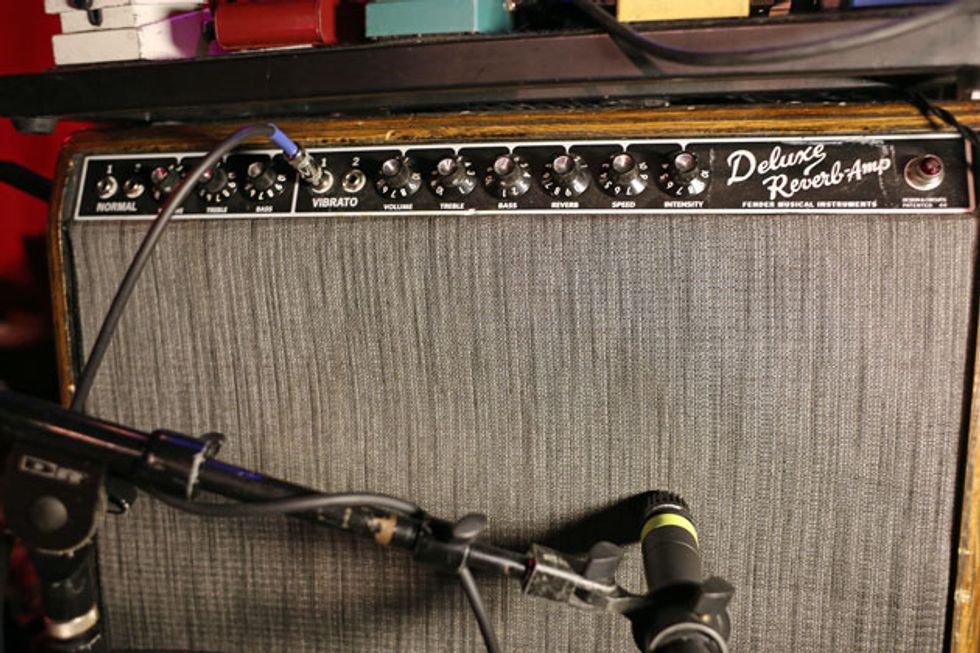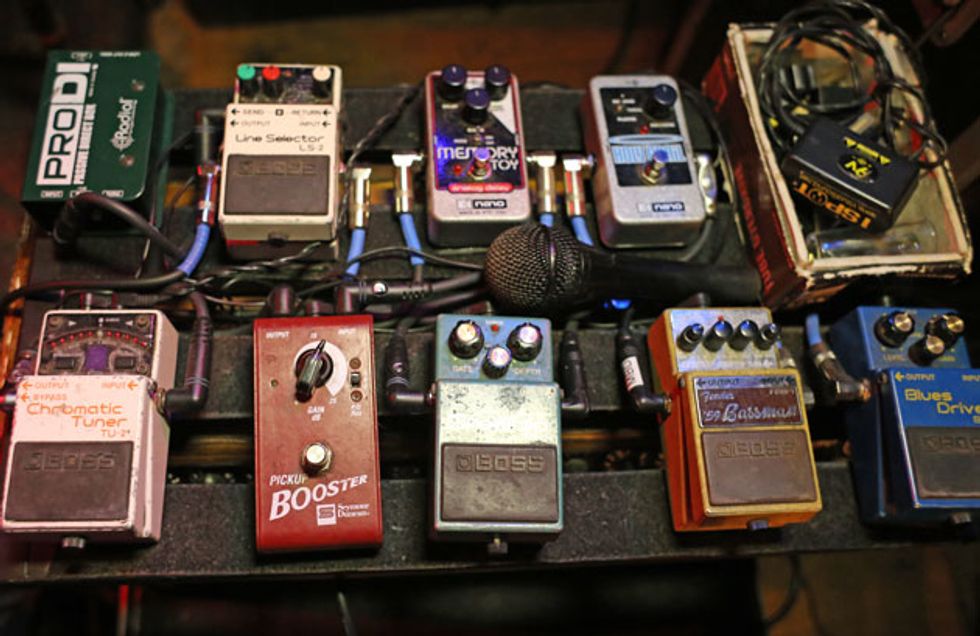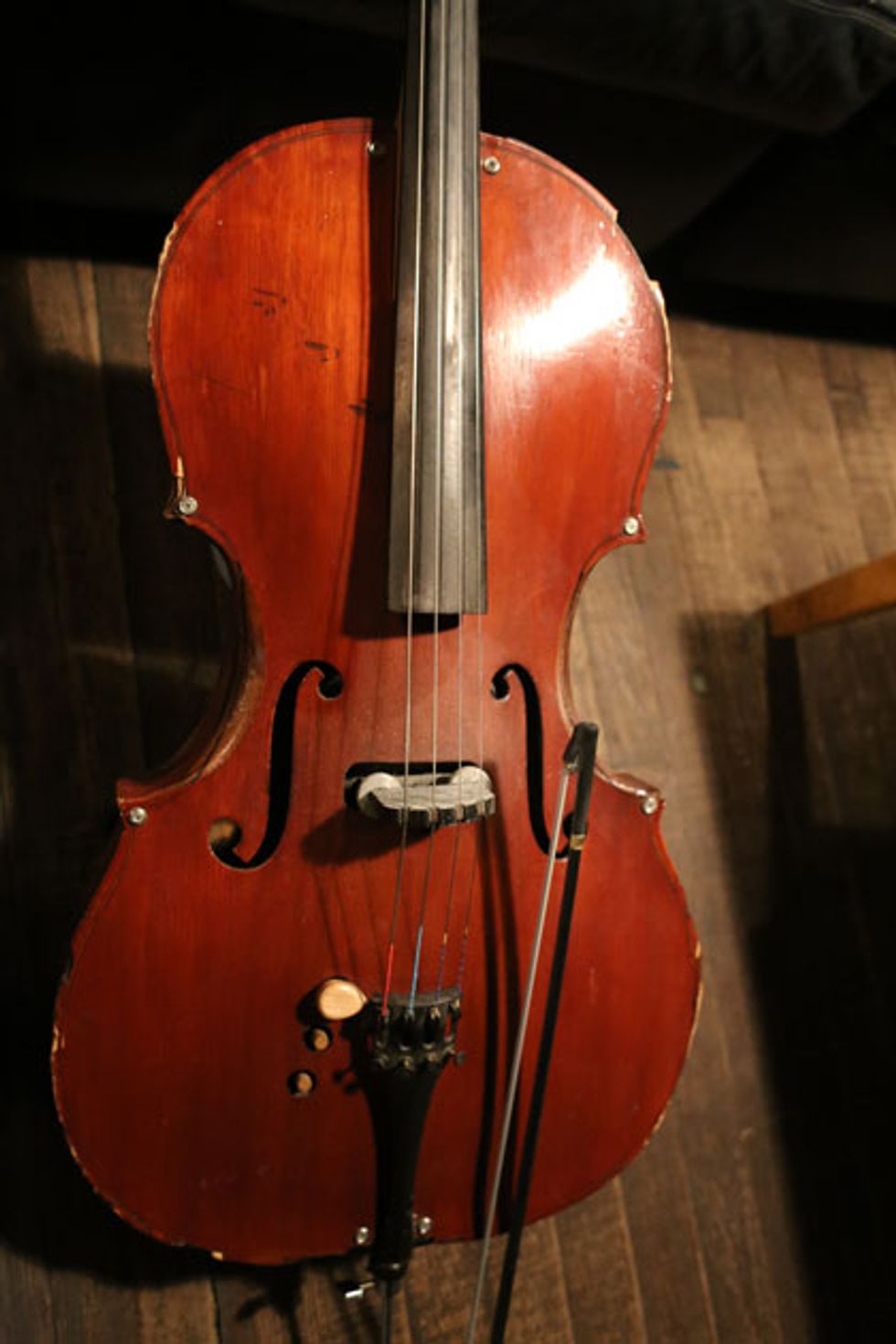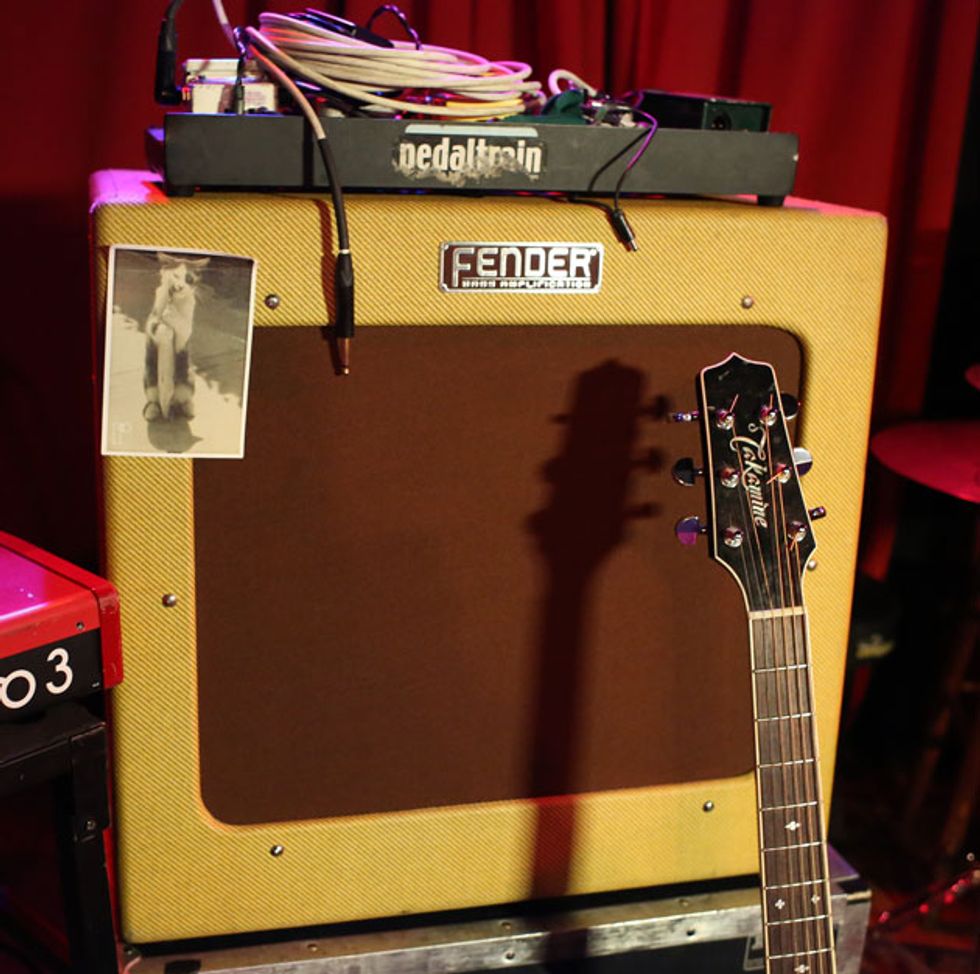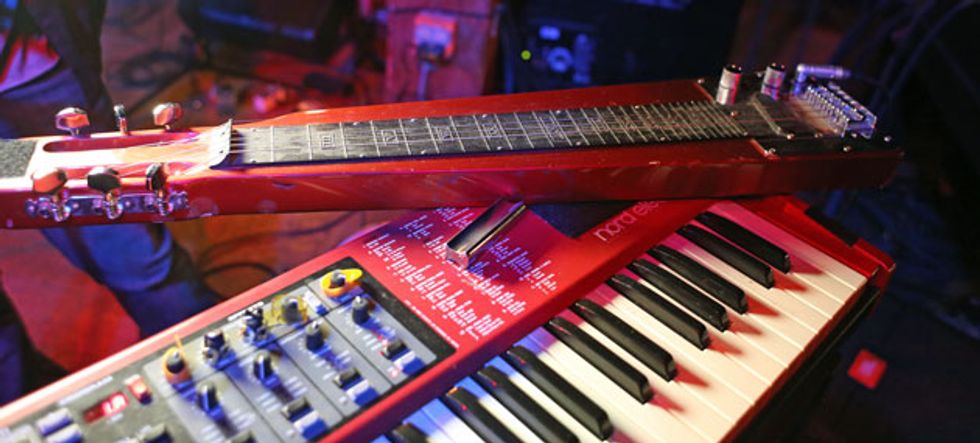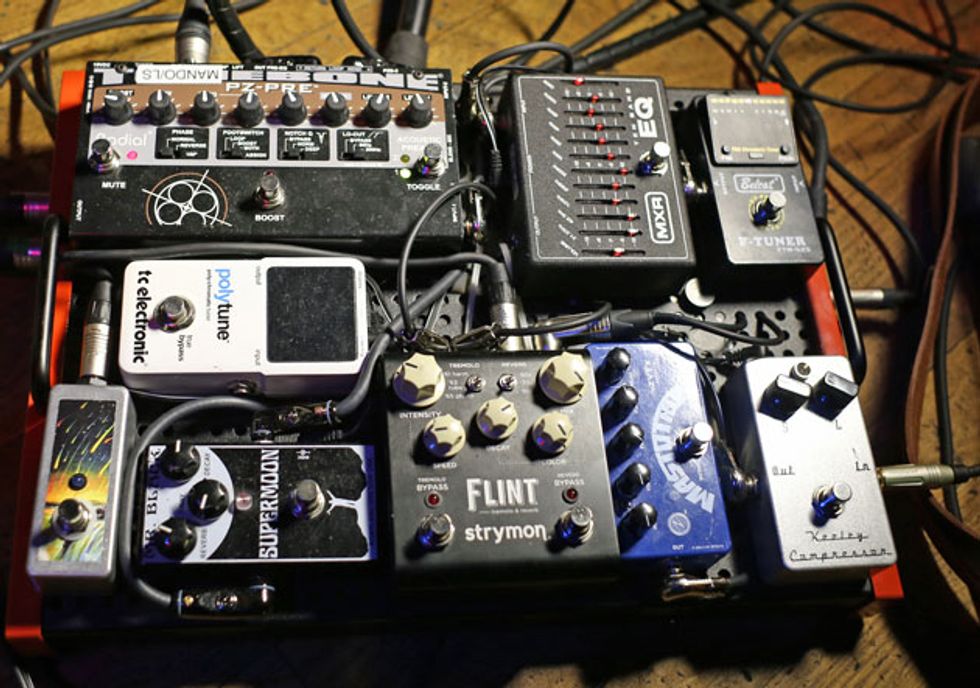 Murder by Death's bassist Matt Armstrong managed to squeeze in a quick interview and walk us through the band's gear before their show in Nashville. The band's spacey-meets-gothic vibe is powered by low-tuned axes, effect-laden cellos, and a unique approach to tone.