Lollar Pickups Introduces El Rayo Humbucker
The El Rayo is Lollar''s take on a tighter, more focused-sounding humbucker.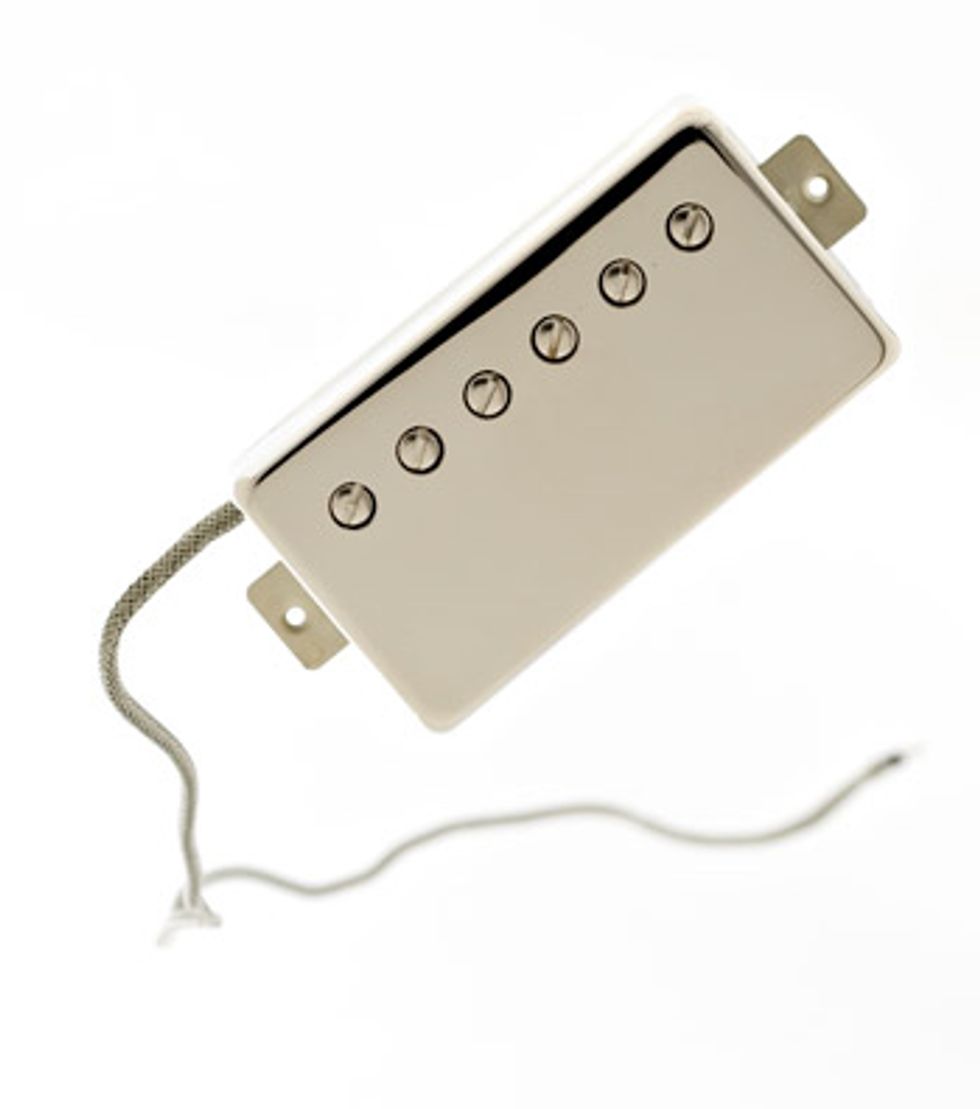 Vashon Island, WA (November 2, 2011) -- : Lollar pickups announce the release of the new "El Rayo" humbucking guitar pickups.
According to company founder Jason Lollar, "We wanted a tighter, more focused sounding humbucker… something that would take more gain, keep the low end clear, and be different than our Imperial… but keep the Lollar vibe. I have a '70s Les Paul Custom with T-tops that was in the ballpark of what we wanted, and I wanted to play around with A8 magnets, so we started there.
"Once we got the tone up to the T-tops, we found we wanted more output, and still more clarity from the low end. Also, we felt the neck pickup was a little dark compared to the bridge. We went to A5 magnets in the neck, used a different wire gauge, and a less scatter wound approach to the bobbins. We got more clarity from the neck, more output, and a top end that really blooms when pushed. They clean up really well, are very dynamic, and have less of the midrange 'hump' that some hotter pickups can get. The overall tone has elements of a T-top, our Charlie Christian, and our Chicago Steel."
The pickups are valuable in single or sets, starting at $165.00 each.
For more information:
Lollar Guitars