Question and Obsession: Upside-Down Frown
Julien Baker of boygenius joins us in discussing songs that lift our spirits.
---
Q: What's a song that always cheers you up and why?
---
Julien Baker — boygenius
A: "Fly Me to the Moon." This song is a cultural touchstone that seems incredibly timeless, and the sentiment is simple and pure. It's a straightforward declaration that celebrates love in an uncontrived, very wholesome way. It's one of the only times I would use "old-fashioned" with a positive connotation. The melody is also addictive. I started using this song to warm up my voice before shows because I was too embarrassed to do real warm-ups. It's such a well known standard that it's unpretentious and disarming; it doesn't feel performative or like an exhibition of formal technique, which I think makes it fun.
Current obsession: The Excess by Old Blood Noise Endeavors. It's a distortion that you can run series or parallel. That is, you can manipulate the wet/dry of the distorted signal, and you can also use one of the mod settings to mess around with the spacing of the harmonics it creates, which ends up varying from just a fuzzy wash to a twinkly POG-delay sort of sound. It's one of the most versatile pedals on my board and I've been using it for everything on this recent tour.
Watch her demonstrate its powers in her Rig Rundown:
---
Skully Lawrence — Reader of the Month
A: Not a song, but just pick up a ukulele, and I dare you not to smile.

 
Current obsession: My current musical obsession is taking classic rock songs and turning them into ukulele songs. I'm working on some Pink Floyd songs, too.
---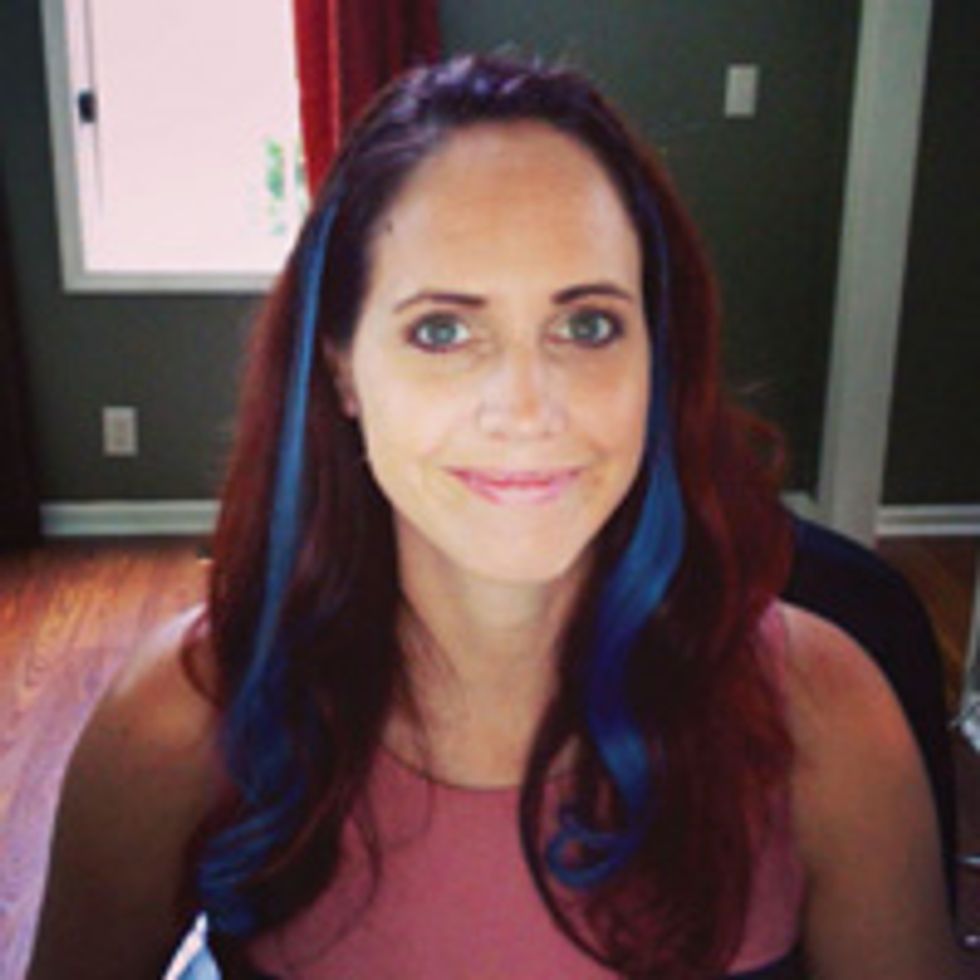 Tessa Jeffers — Managing Editor
A: "Wow" by Beck. For me, it's about downplaying existential nonsense and turning worries into light energy. Things get rough but just giddy up, giddy up, snap out of it, get funky, and get into your own groove. Life flashes by in an instant, so ride the waves. As the wise man in the track says, "It's my life, your life, live it once, can't live it twice."
Current obsession: Since discovering 19-year-old drummer Sina Doering on YouTube, I've been watching all her covers. Tool's "Forty Six & 2" might be my favorite. She's incredible. I'm also currently and continually obsessed with Freddie Mercury's voice.
---
Meghan Molumby — Art Director
A: "The Night Begins to Shine" by B.E.R. It's an utterly goofy '80's synth-rock tune originally written for an in-house music library and featured in the cartoon series Teen Titans Go! The obscure earworm snuck onto the Billboard rock charts in 2017, and my 5-year old son became obsessed. Whenever I hear it, I think of him and can't help but smile.
Current obsession: EarthQuaker Comics. EarthQuaker Devices is no newbie when it comes to wicked art, and having staff artist Matt Horak develop a fantasy adventure comic is genius. Octo Skull issue #1 is out now, complete with an equally intriguing original soundtrack.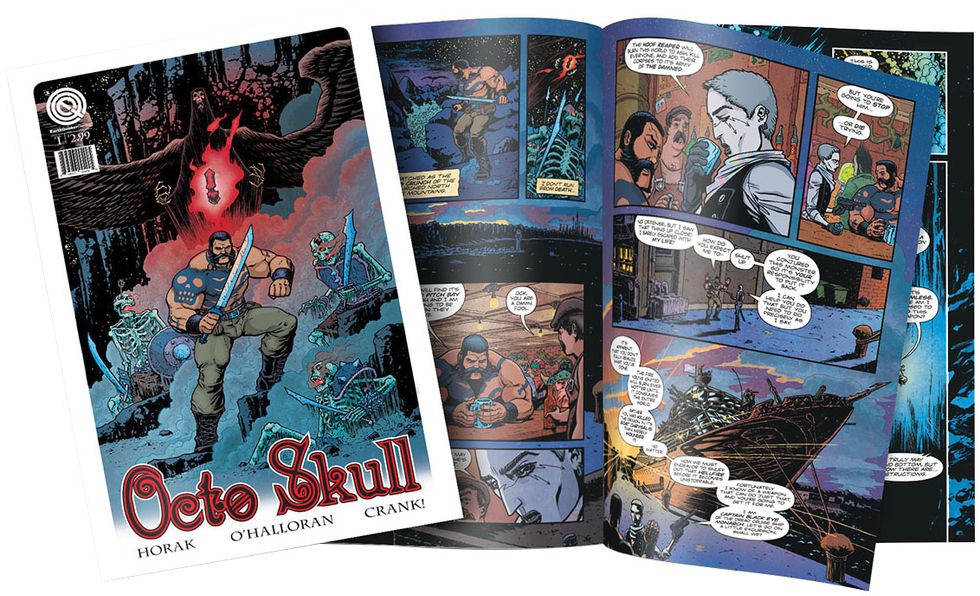 ---