Combine a few tried-and-true guitars, basses, and amps with several dozen pedals, and you're on the right path to the British pop-rockers' unique sound.
Next up is Lissack's mid-2000s Fender Tele Custom. It's totally stock—except for a plastic toy mounted under the pickguard that he uses for some weird, spacey noises mixed with ambient delays.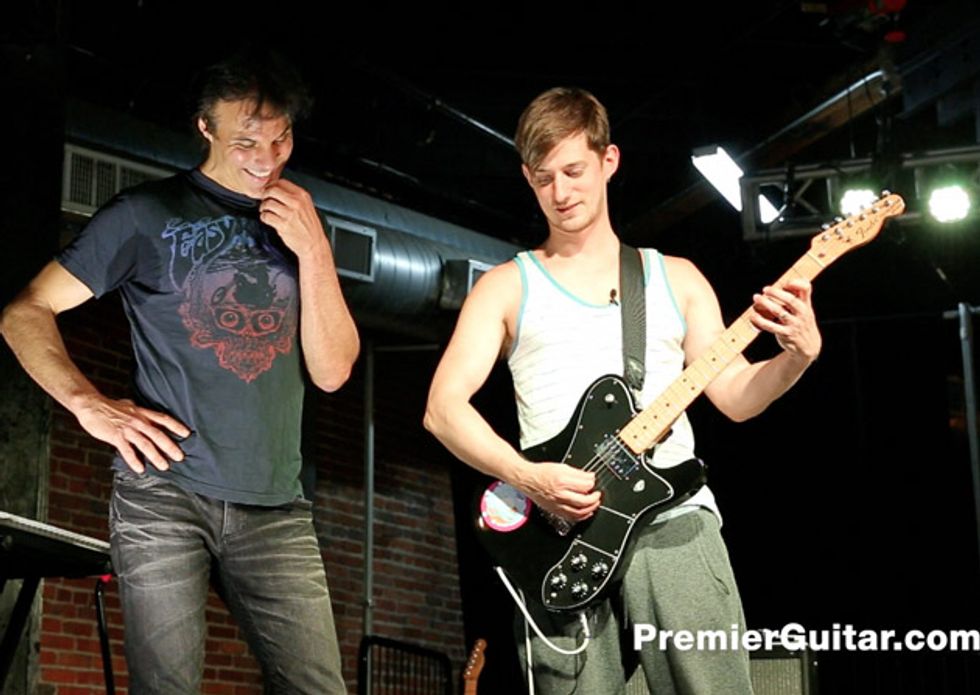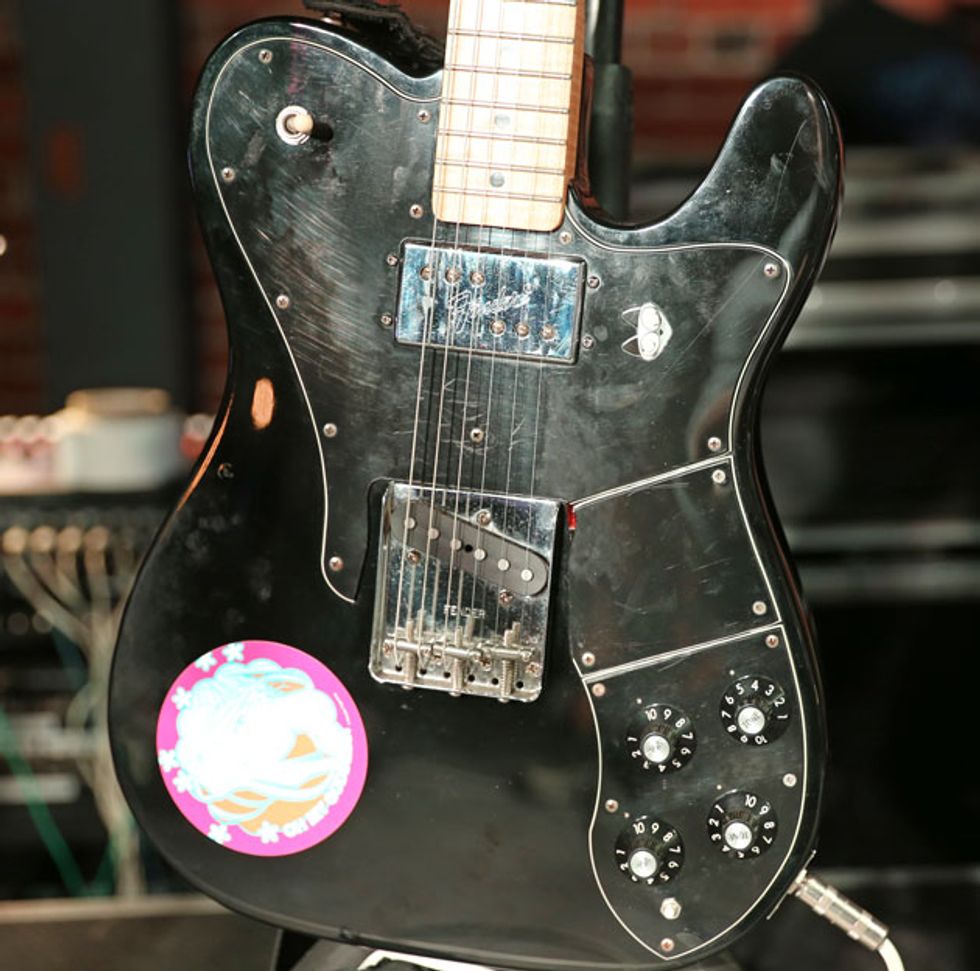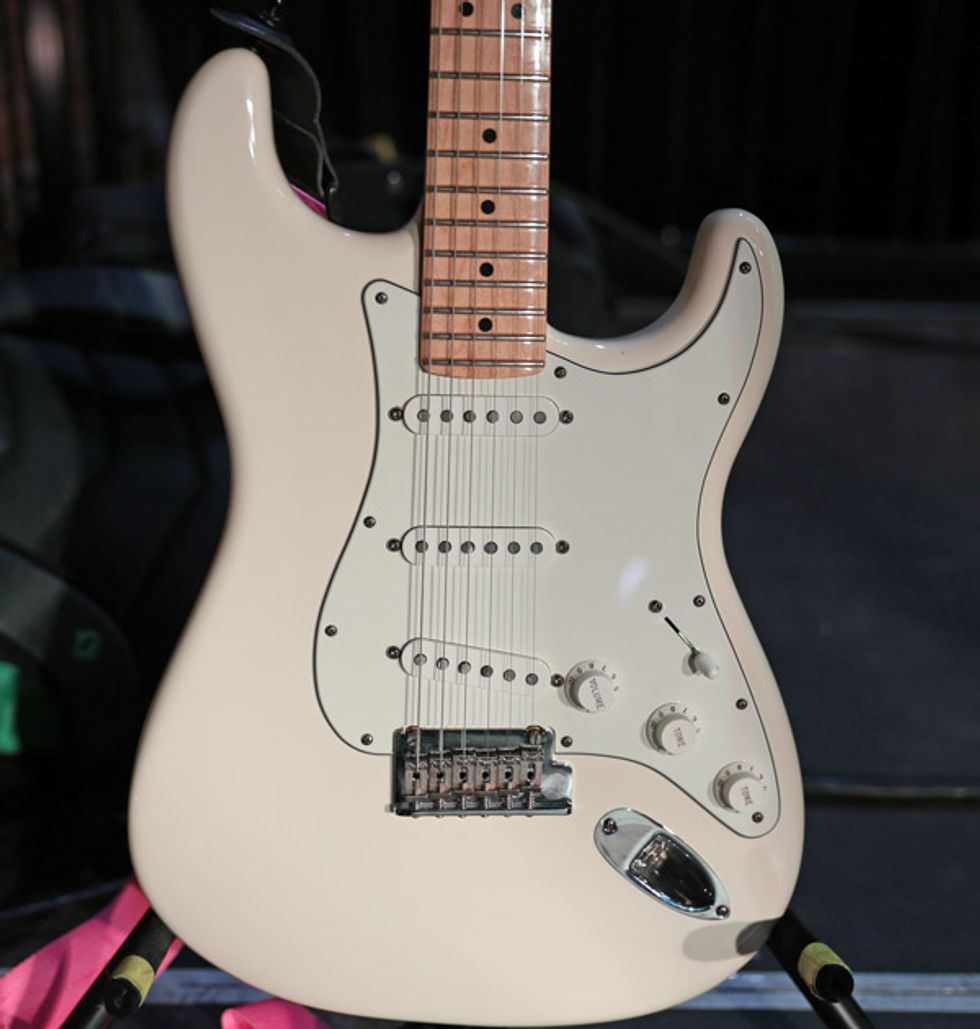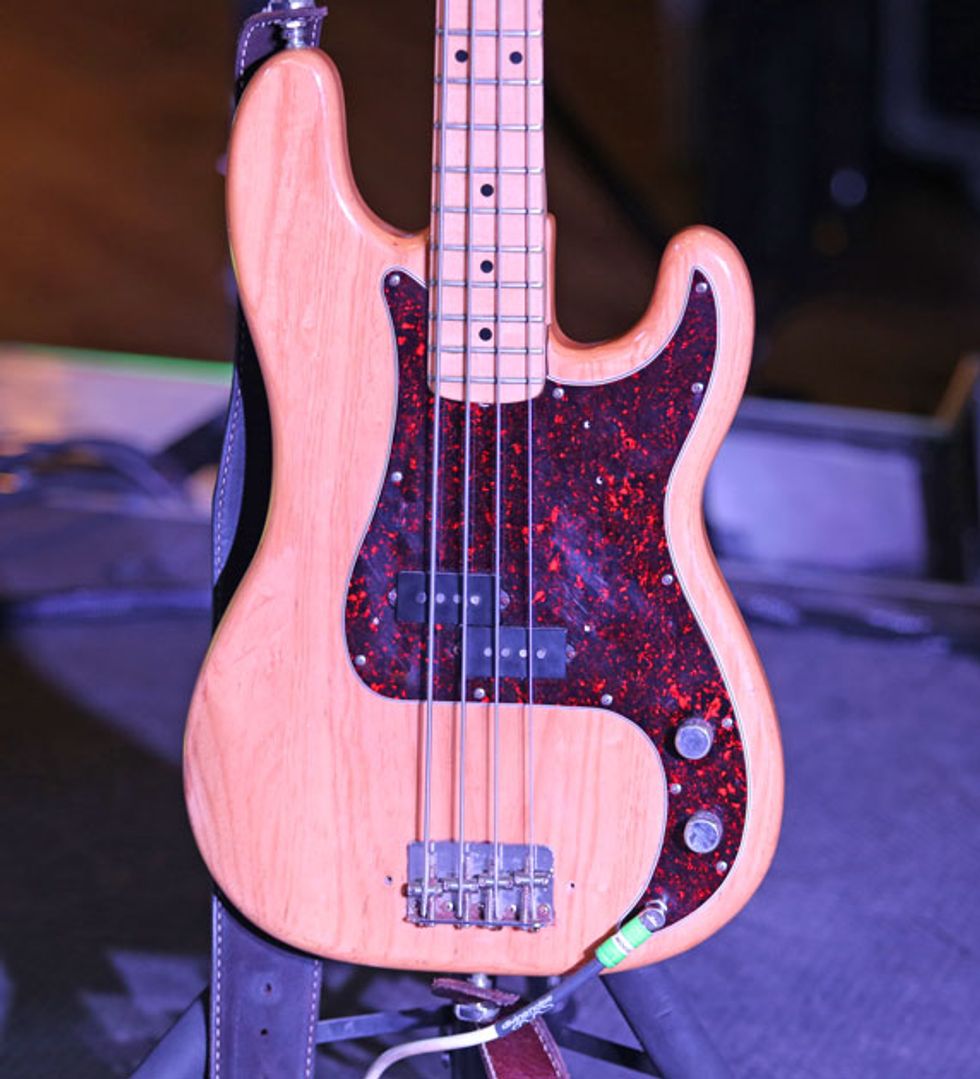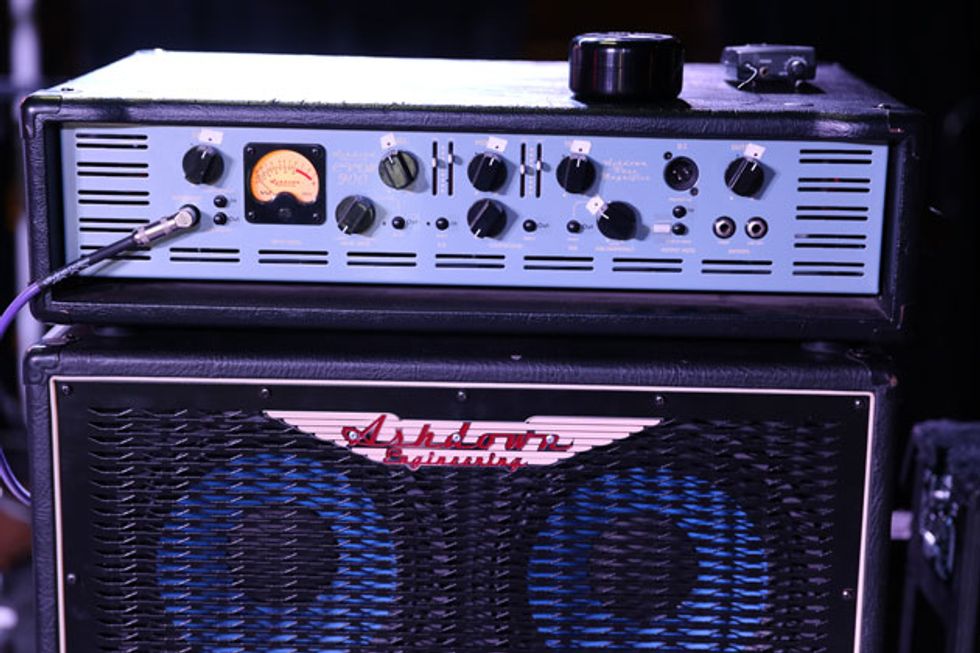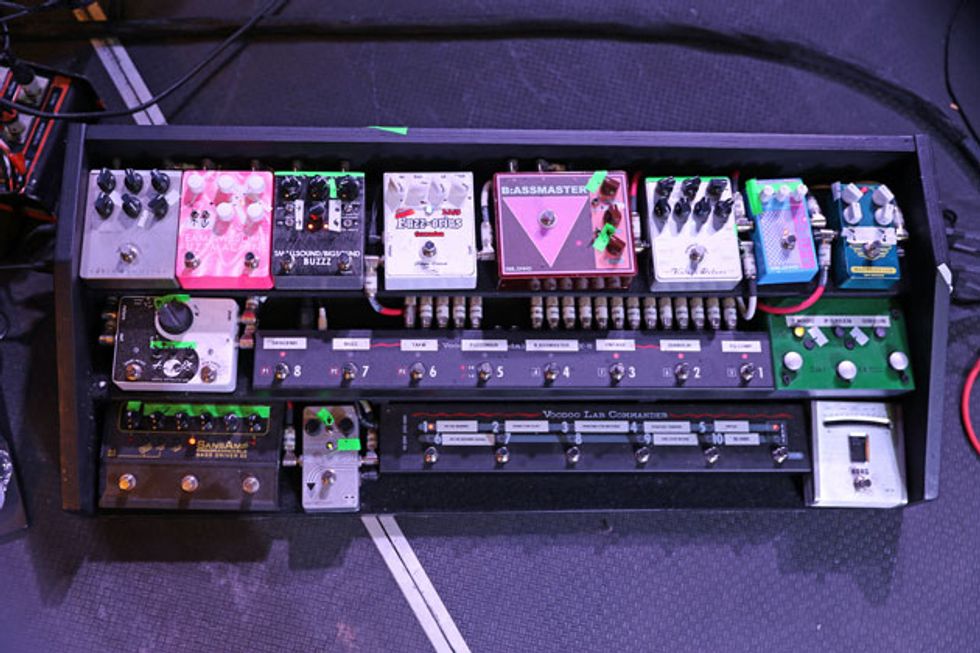 Special thanks to Leif Bodnarchuk for taking us through this complex rig.

Click to subscribe to our monthly Rig Rundown podcast: